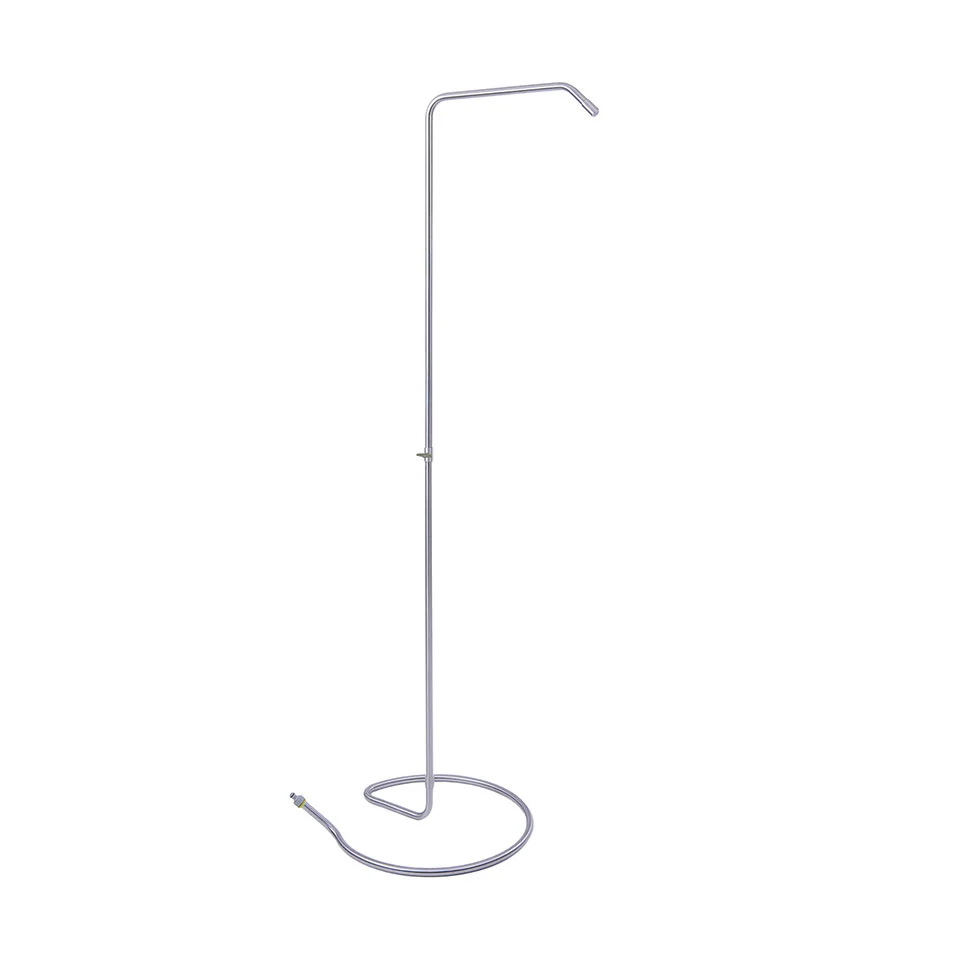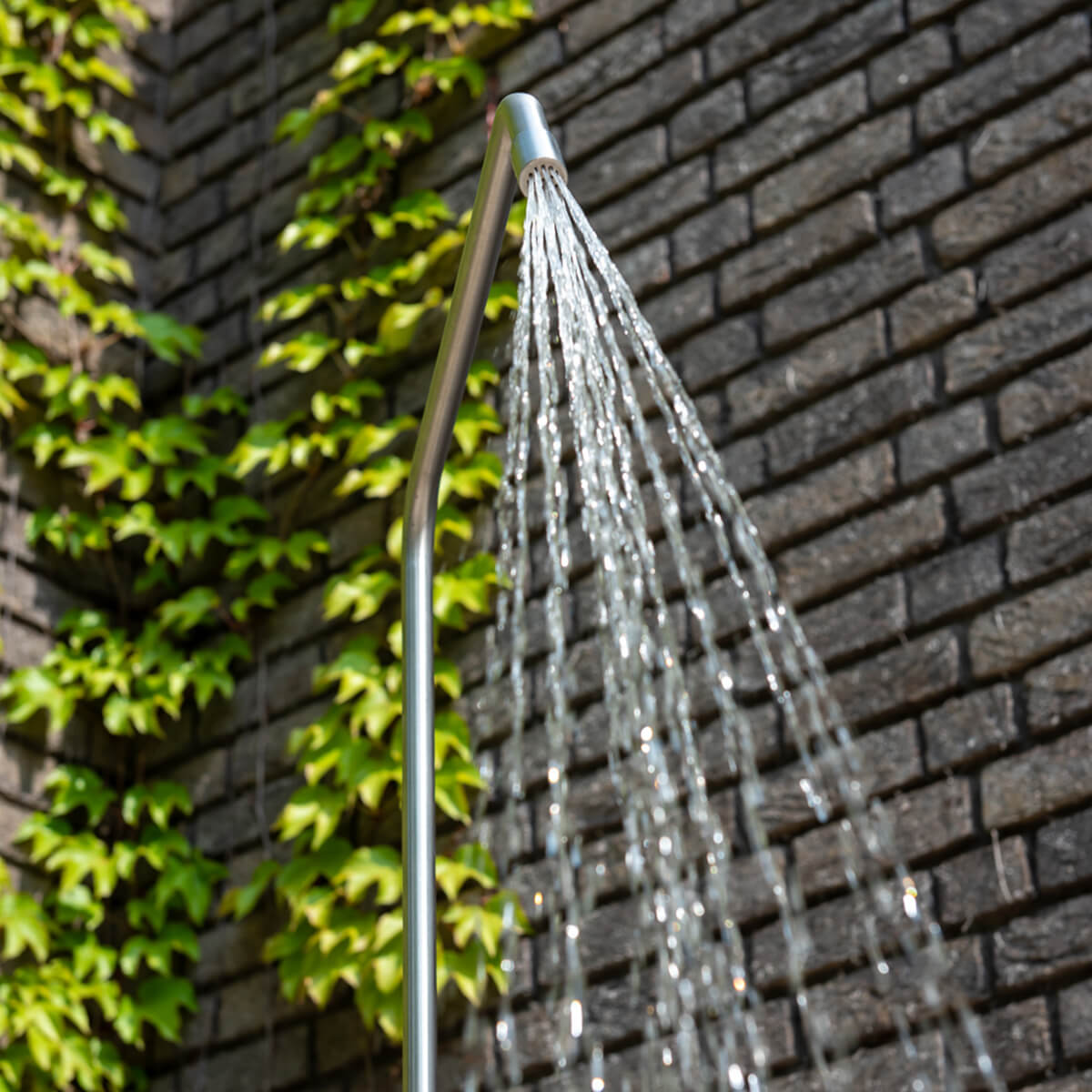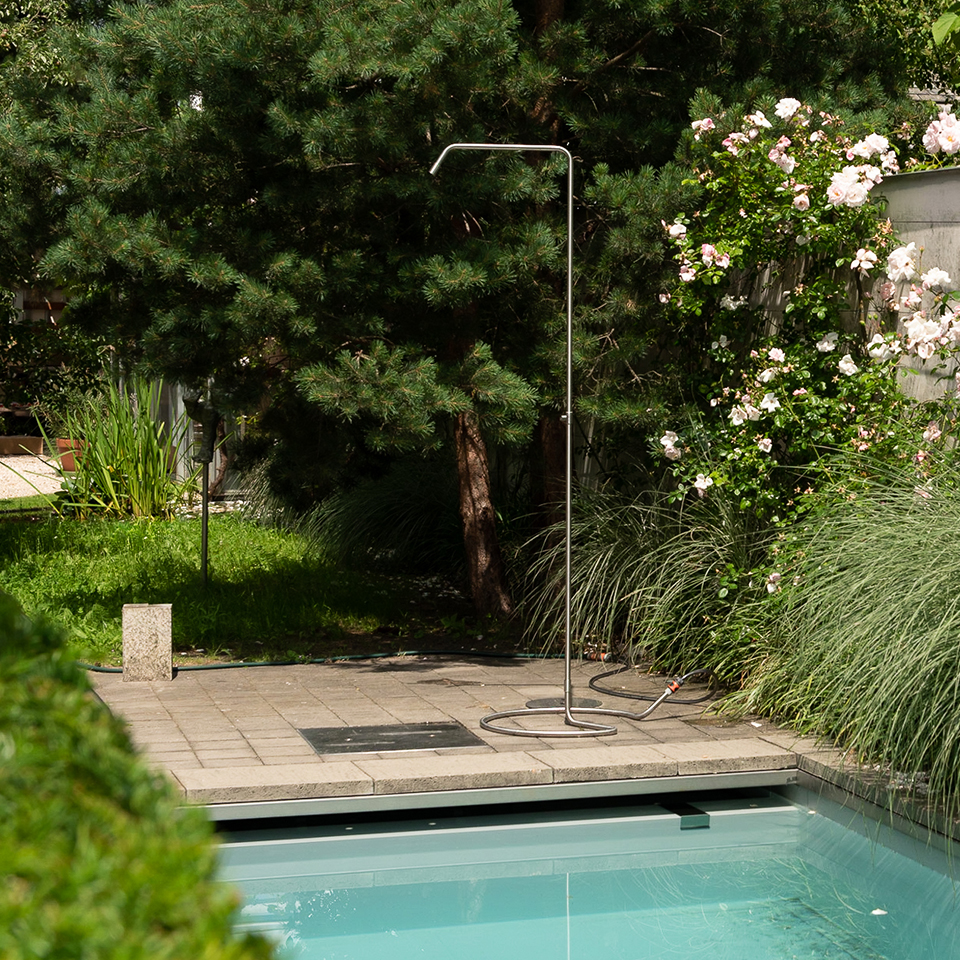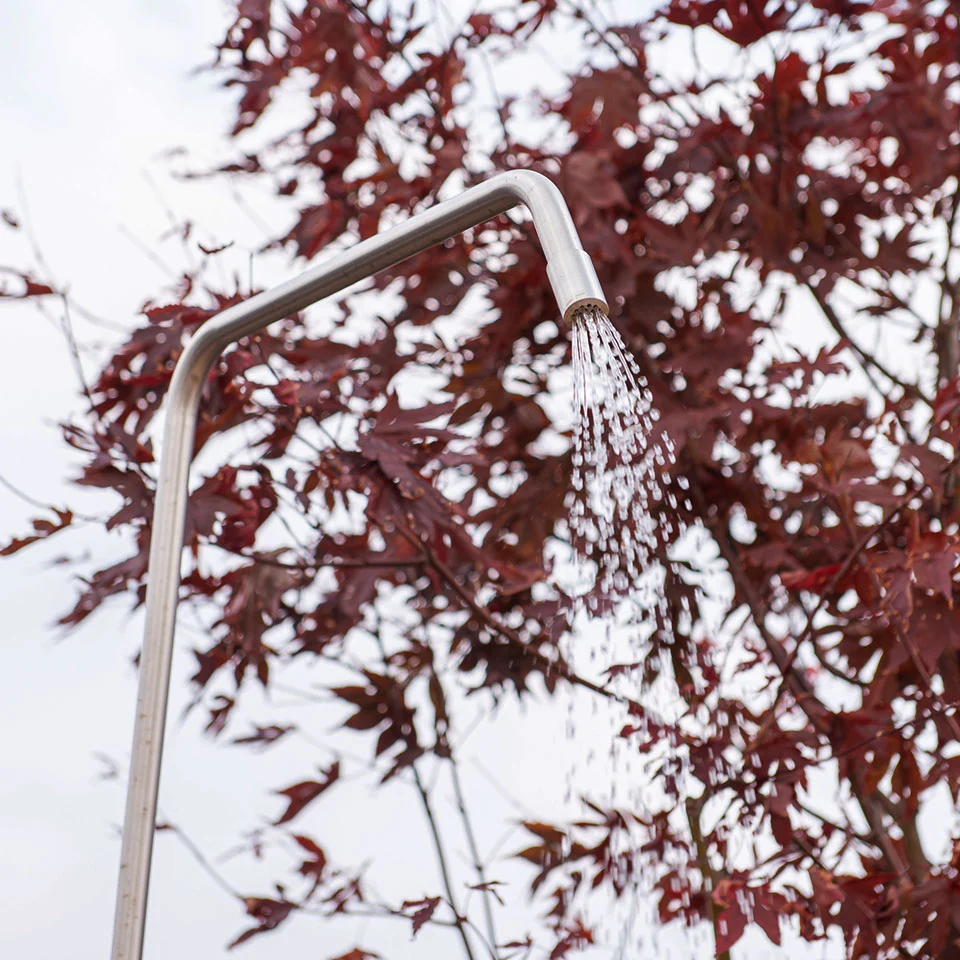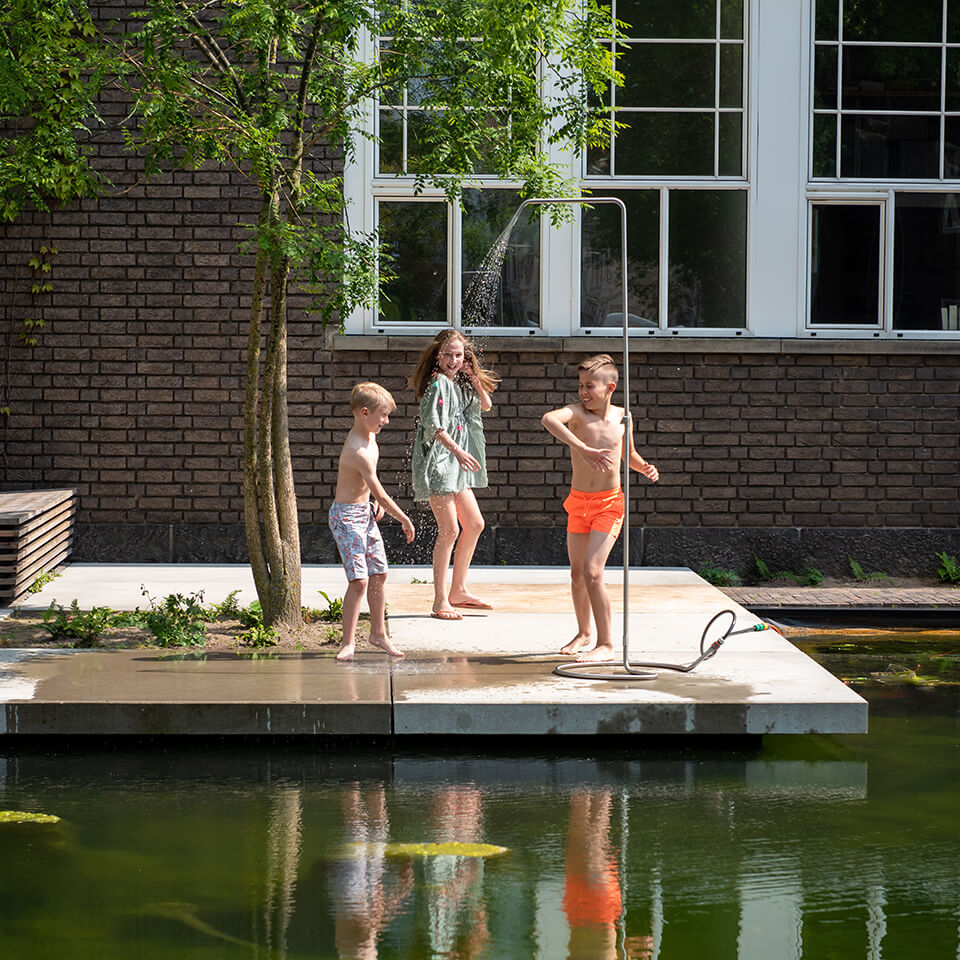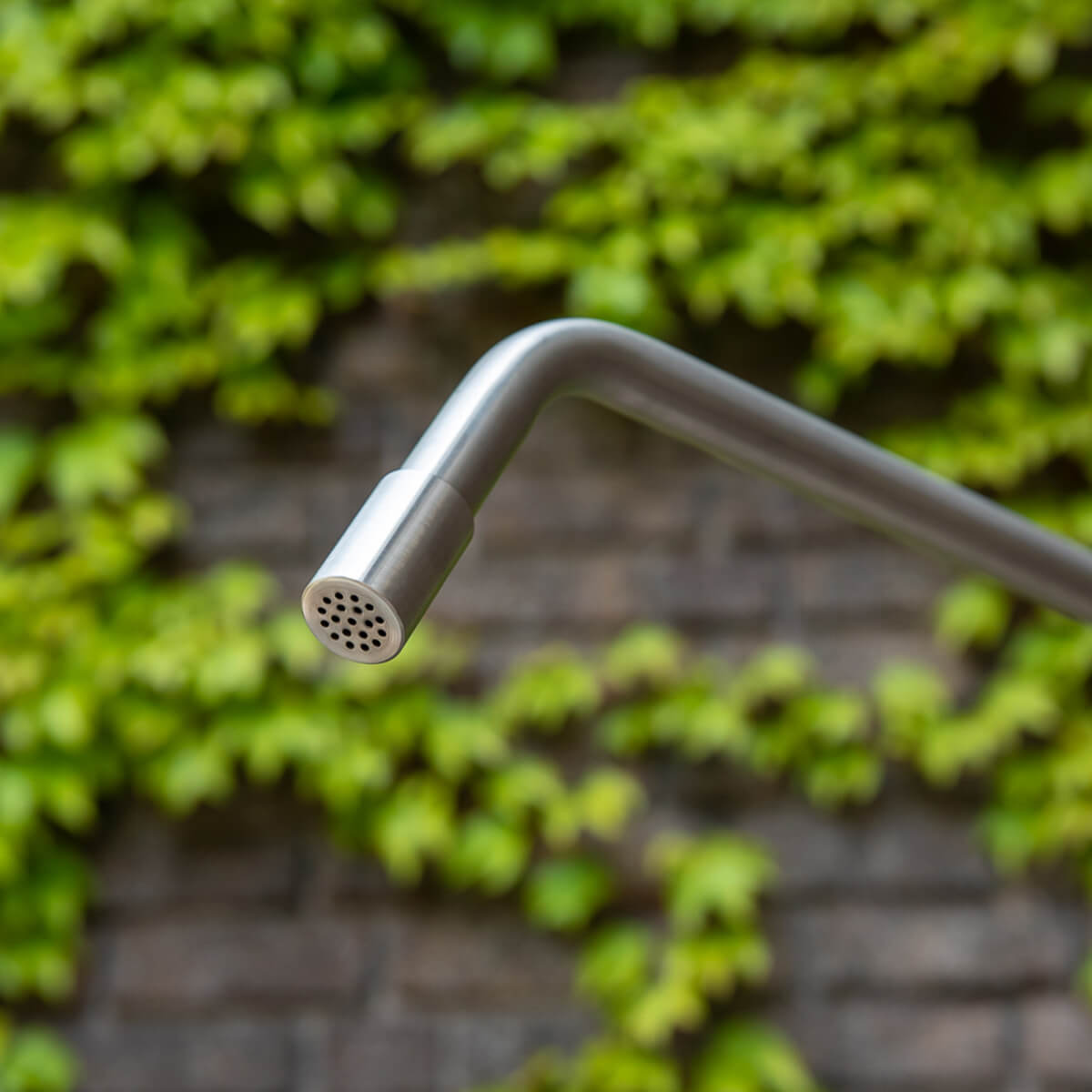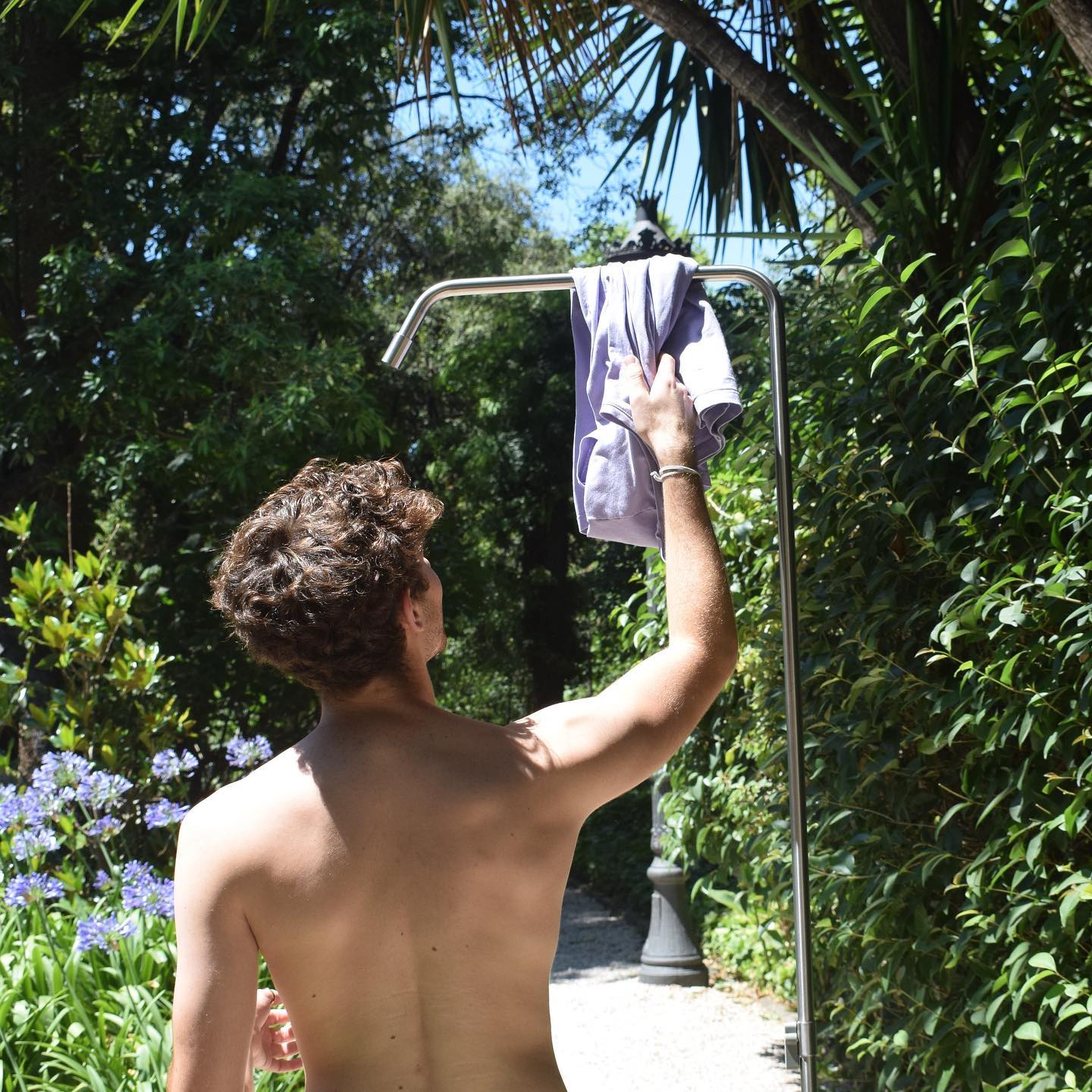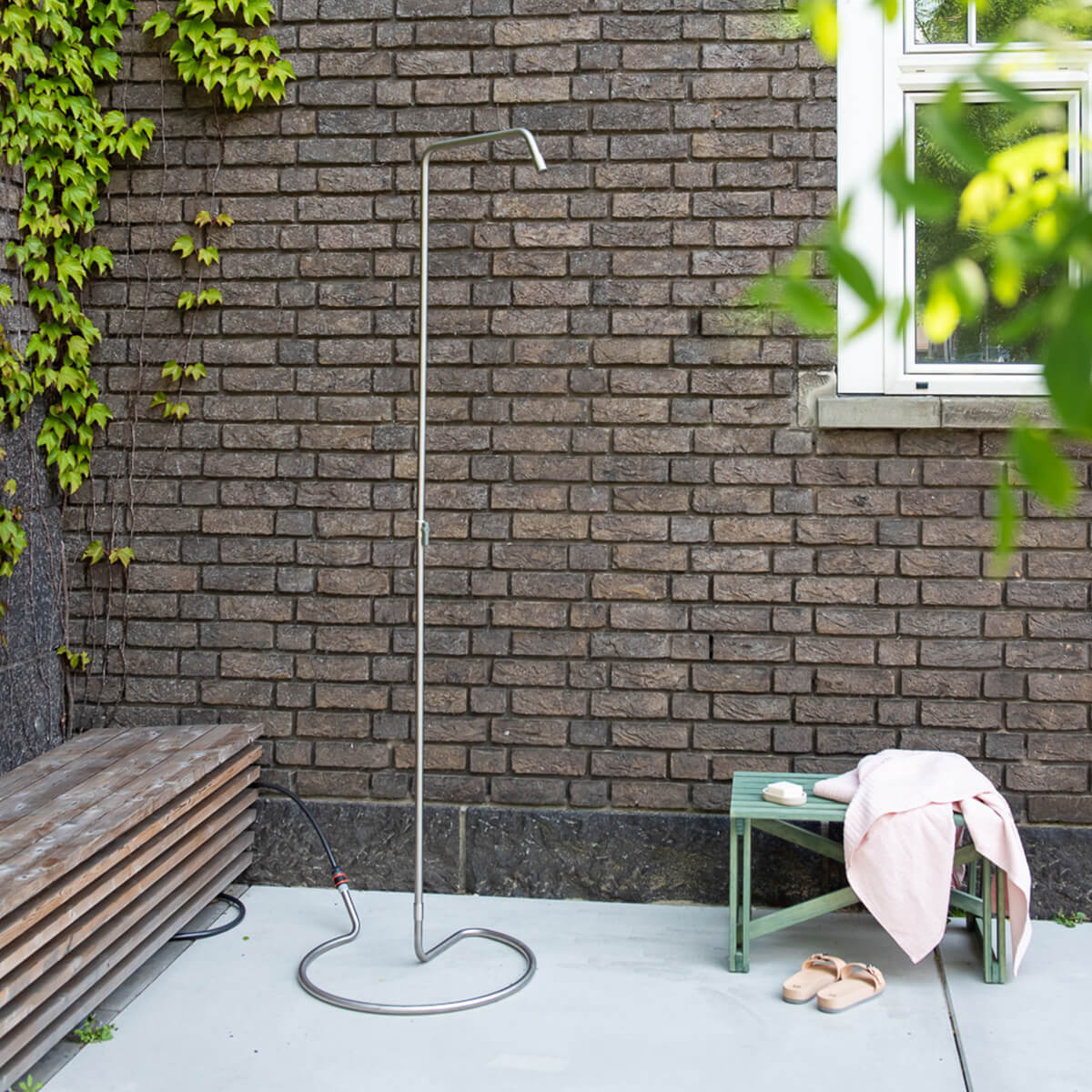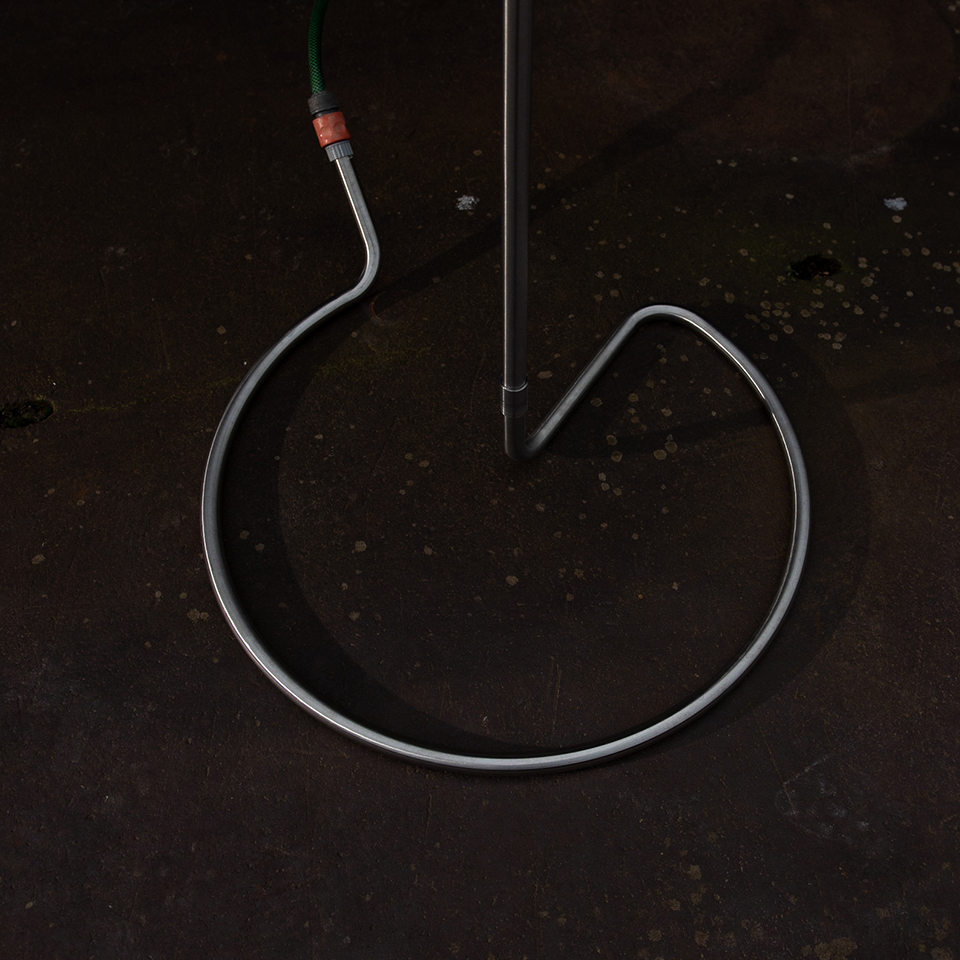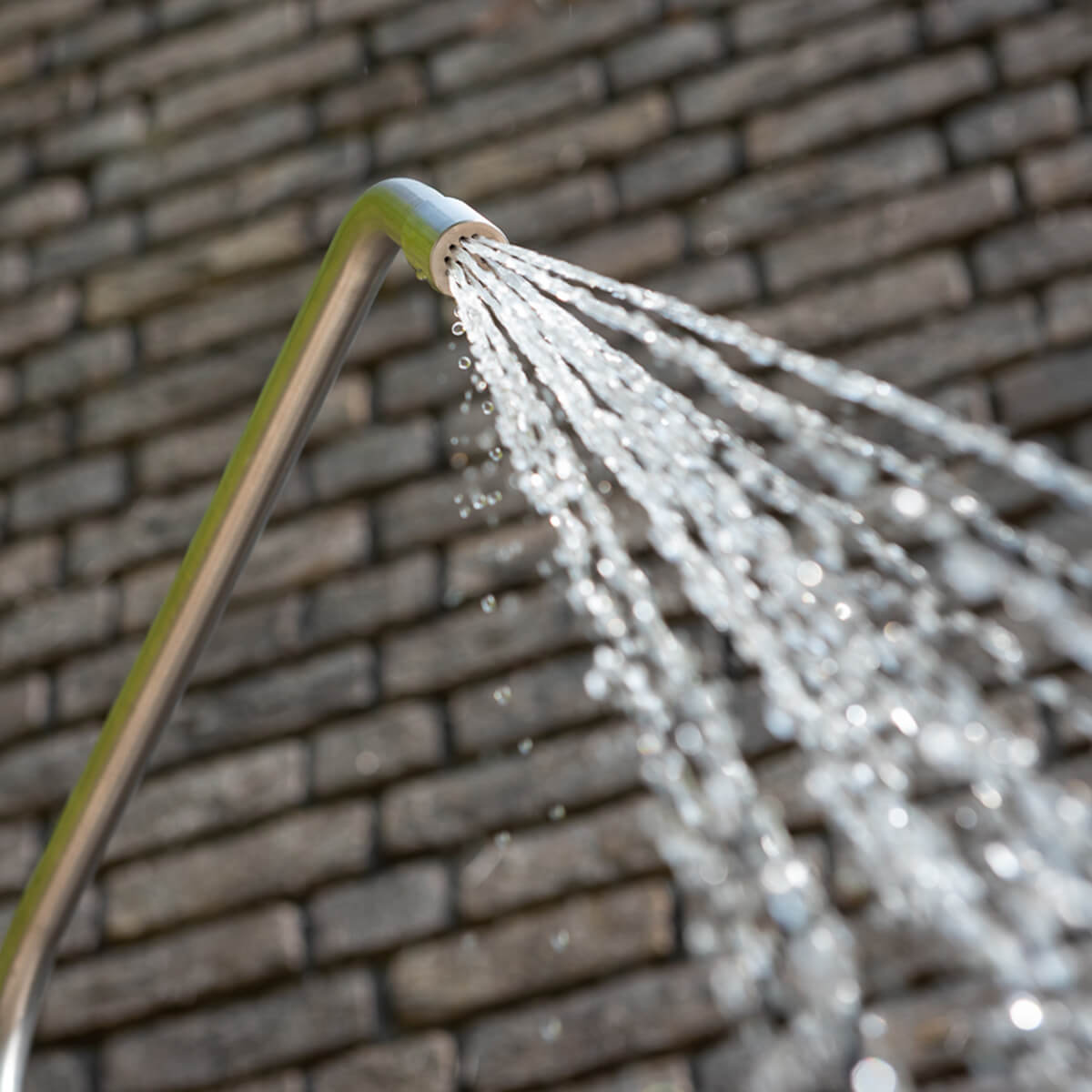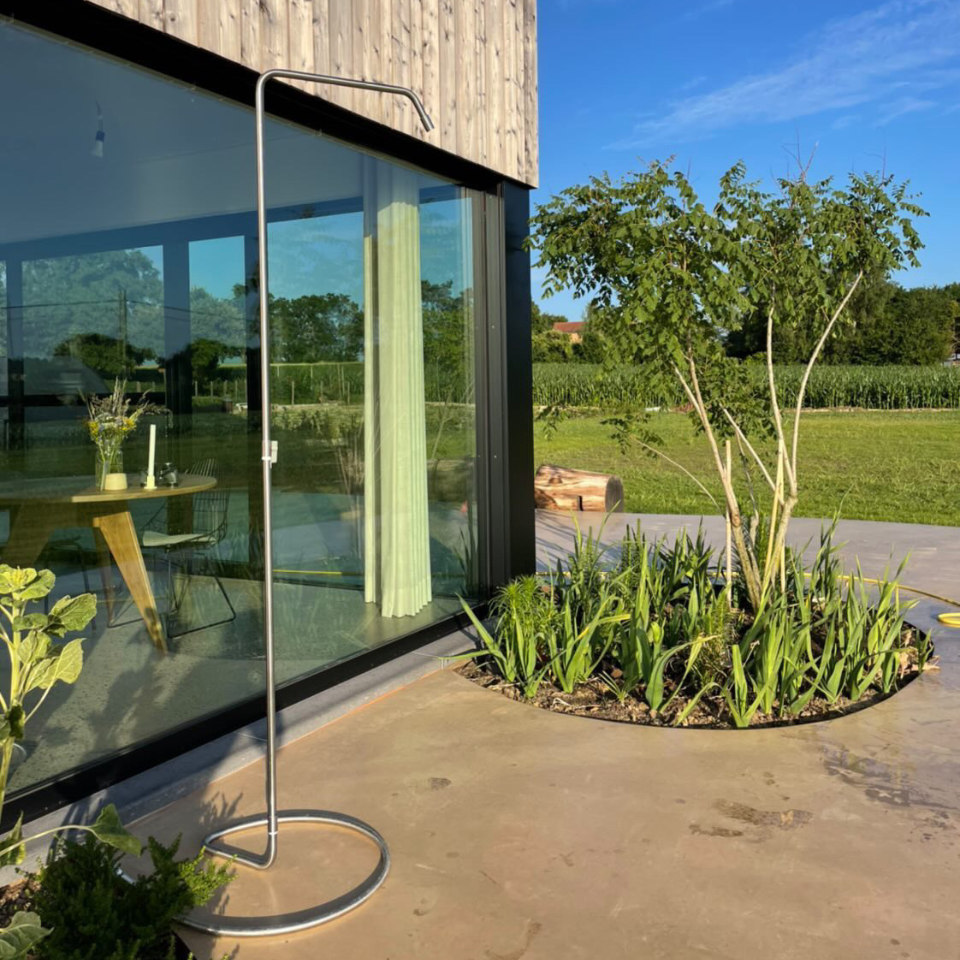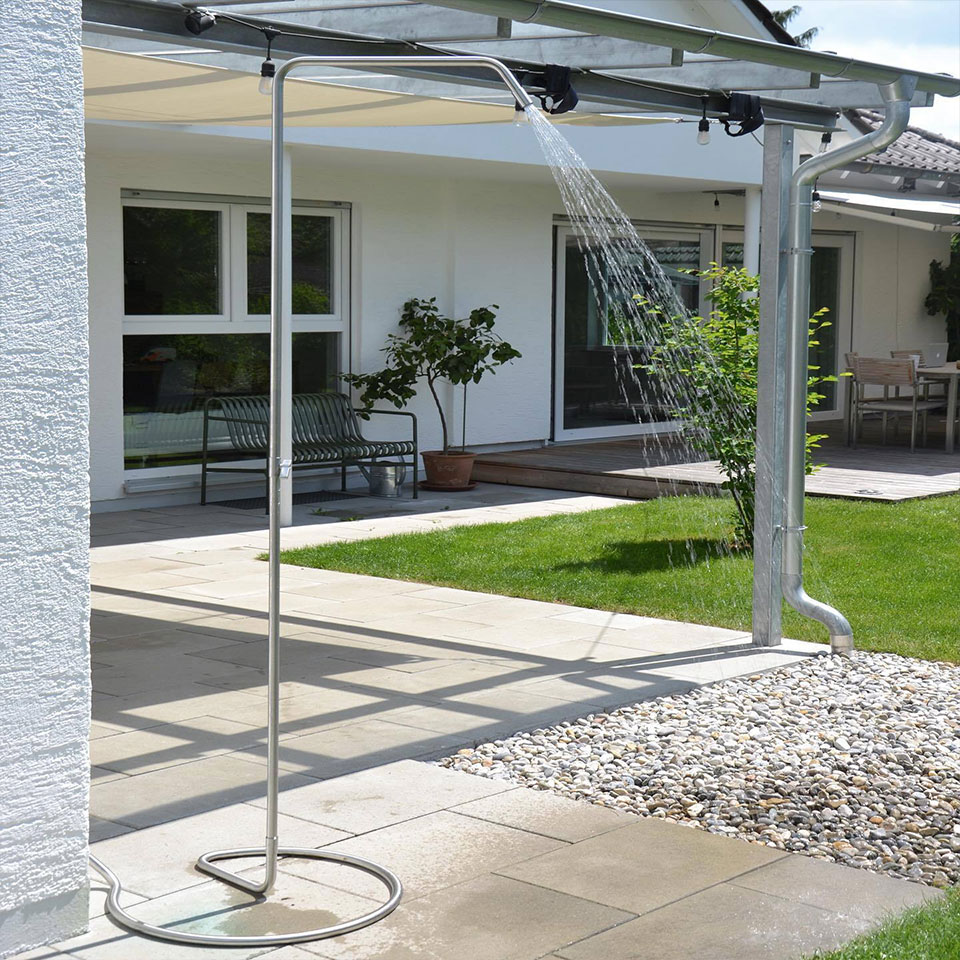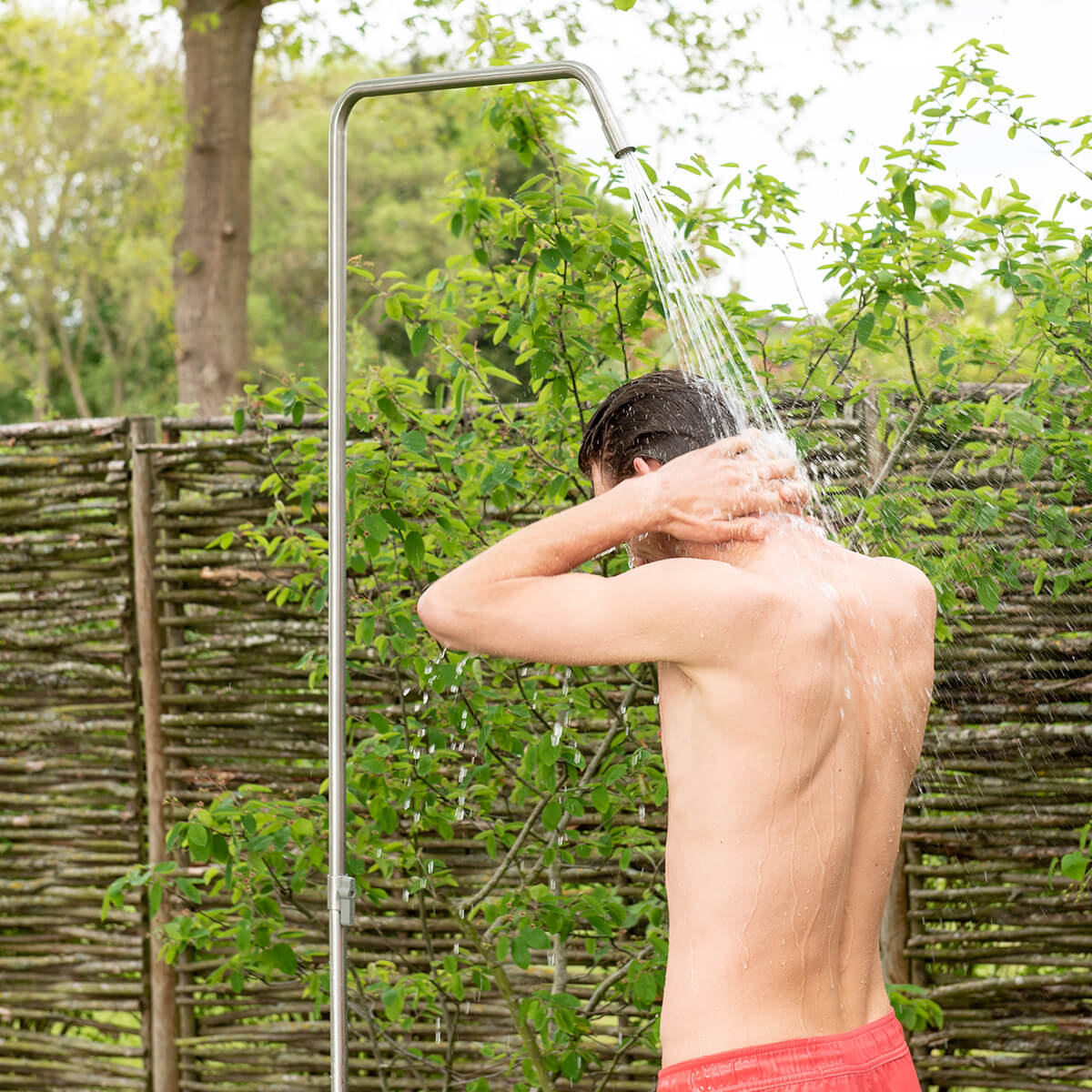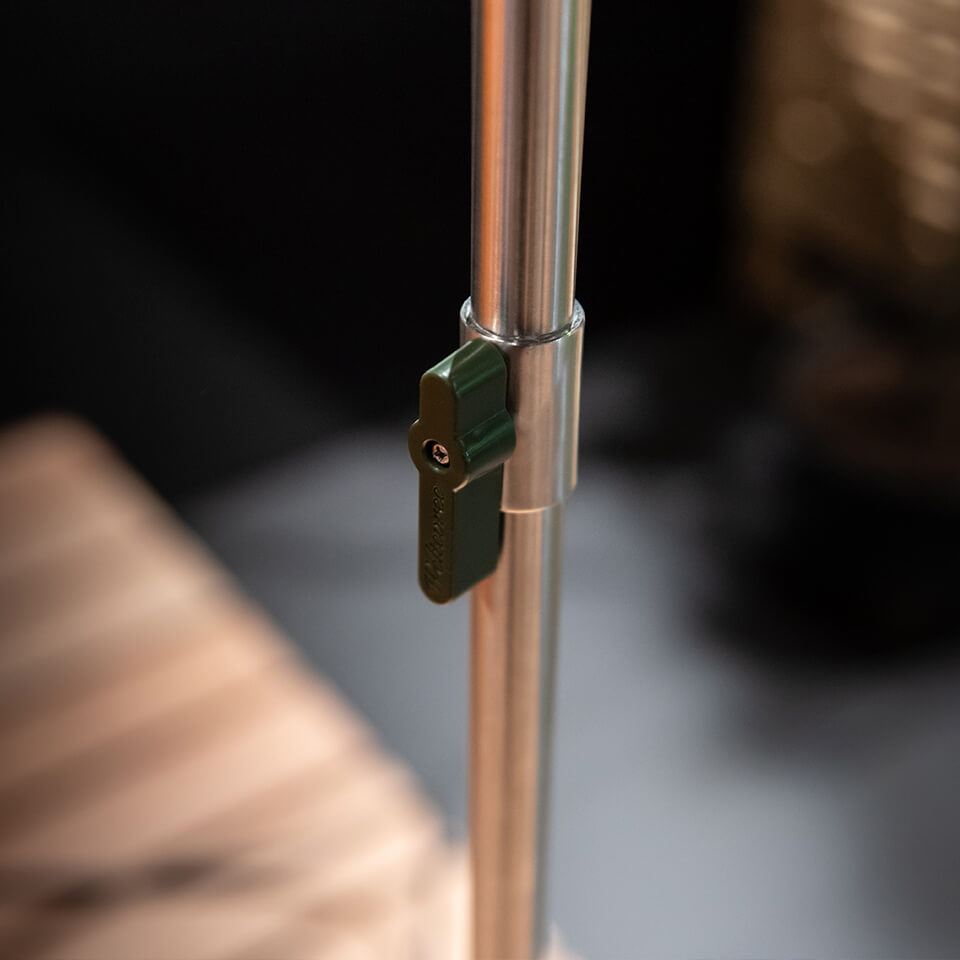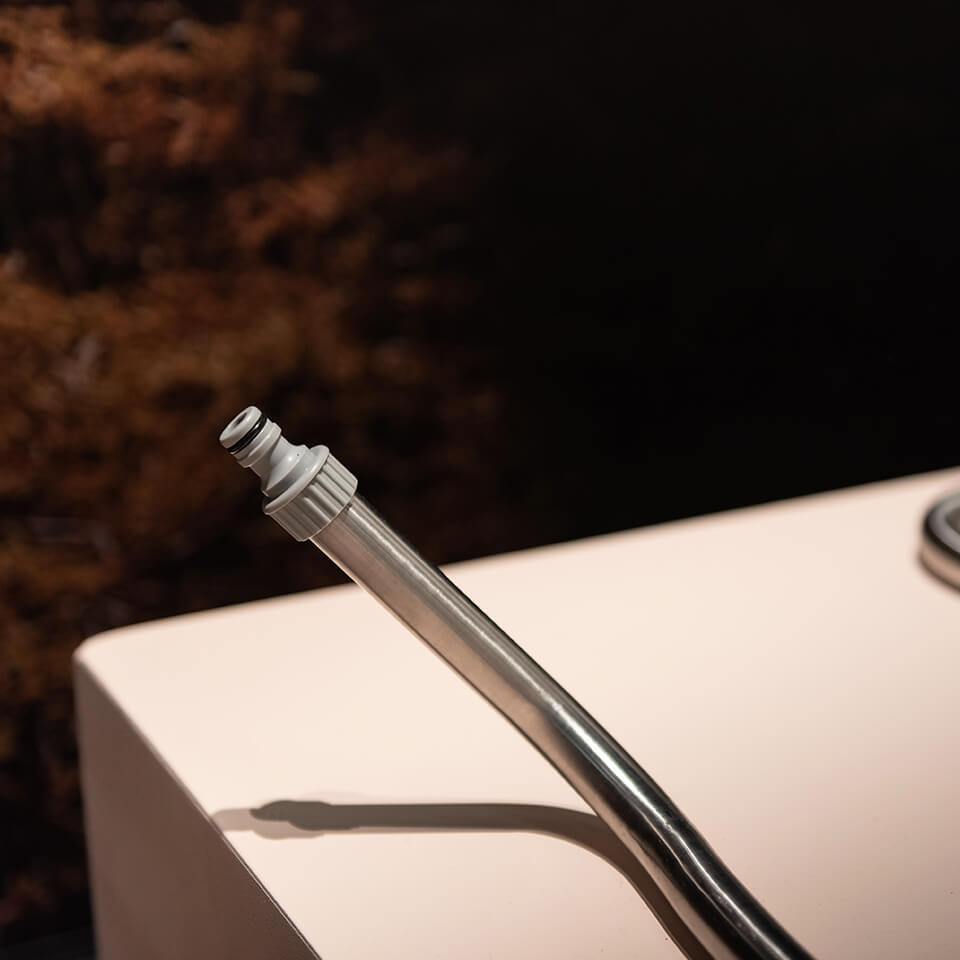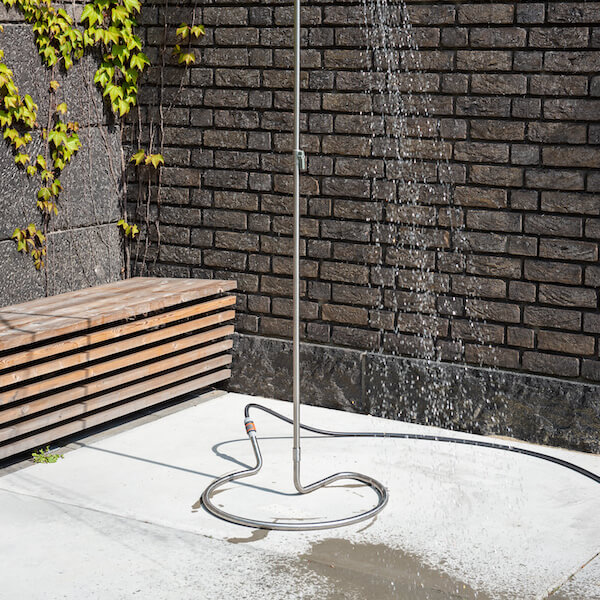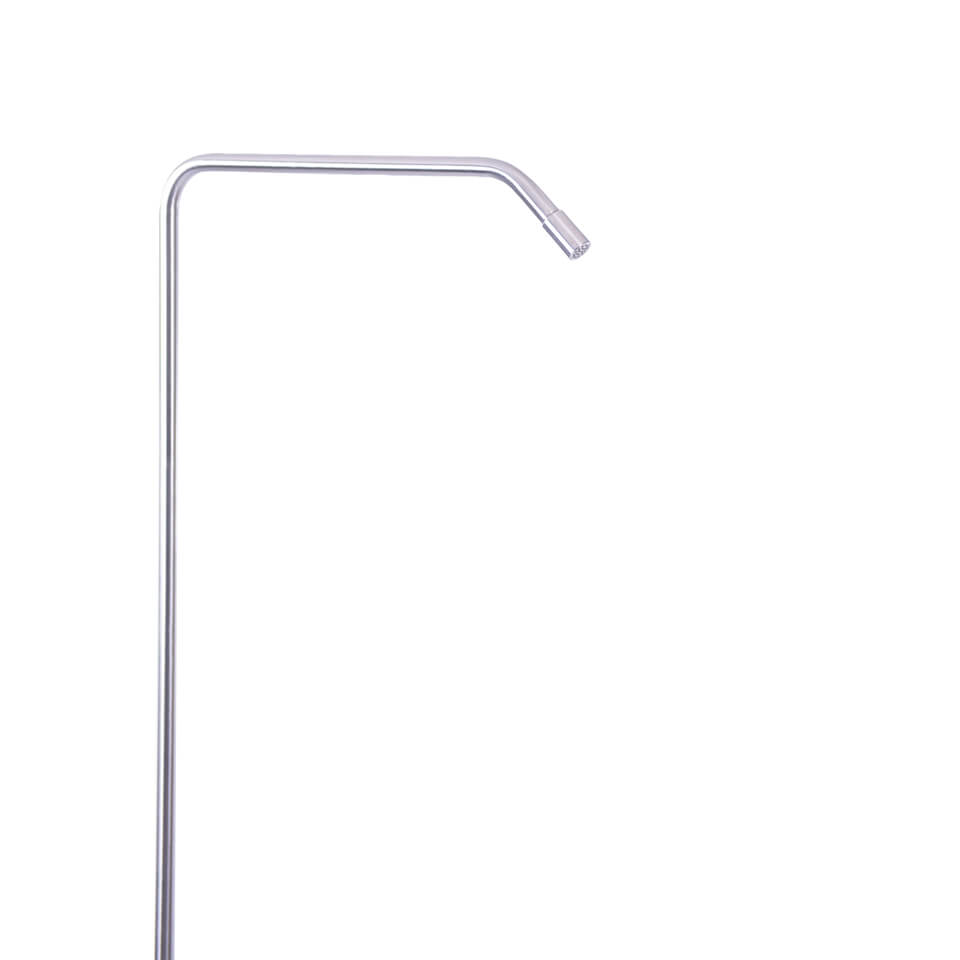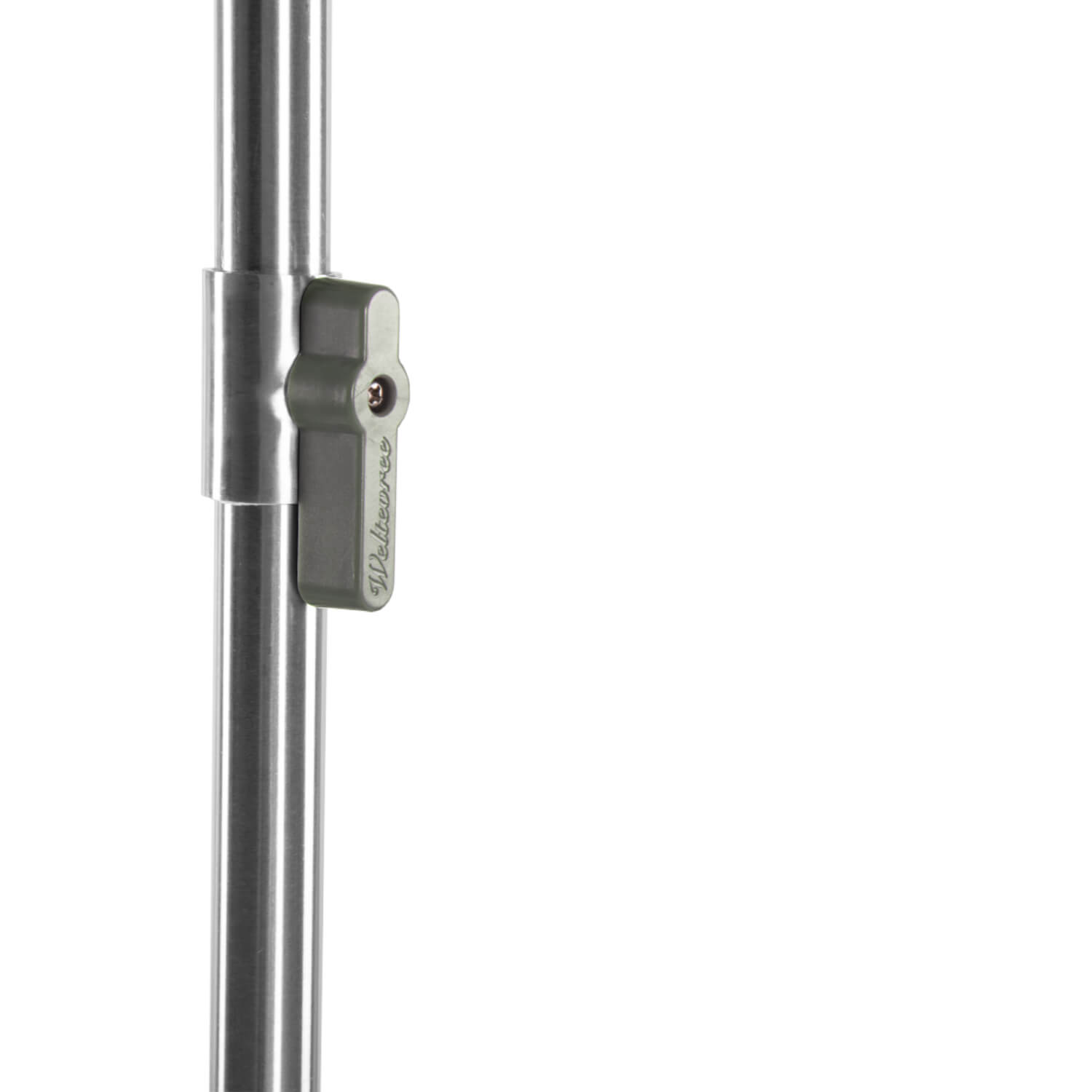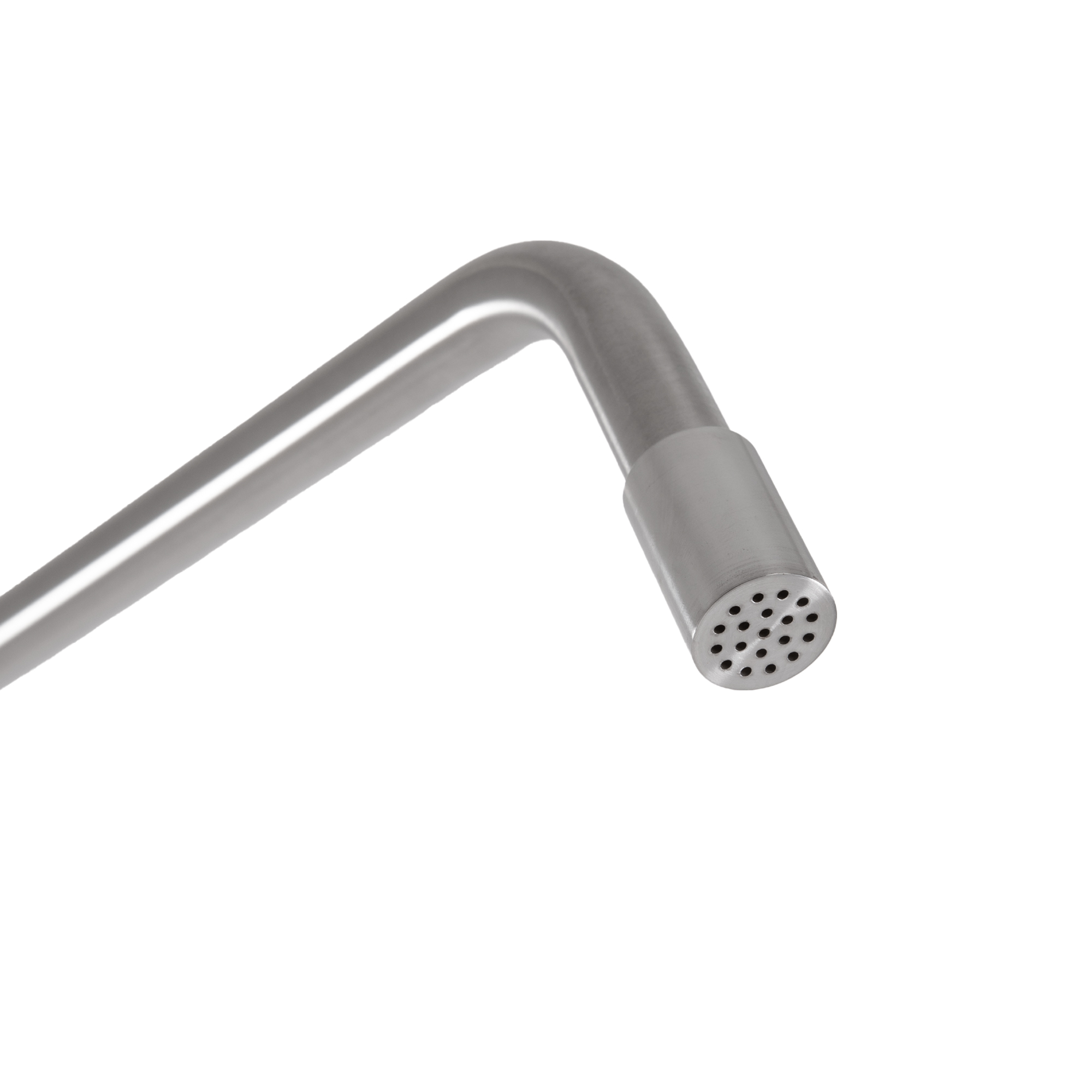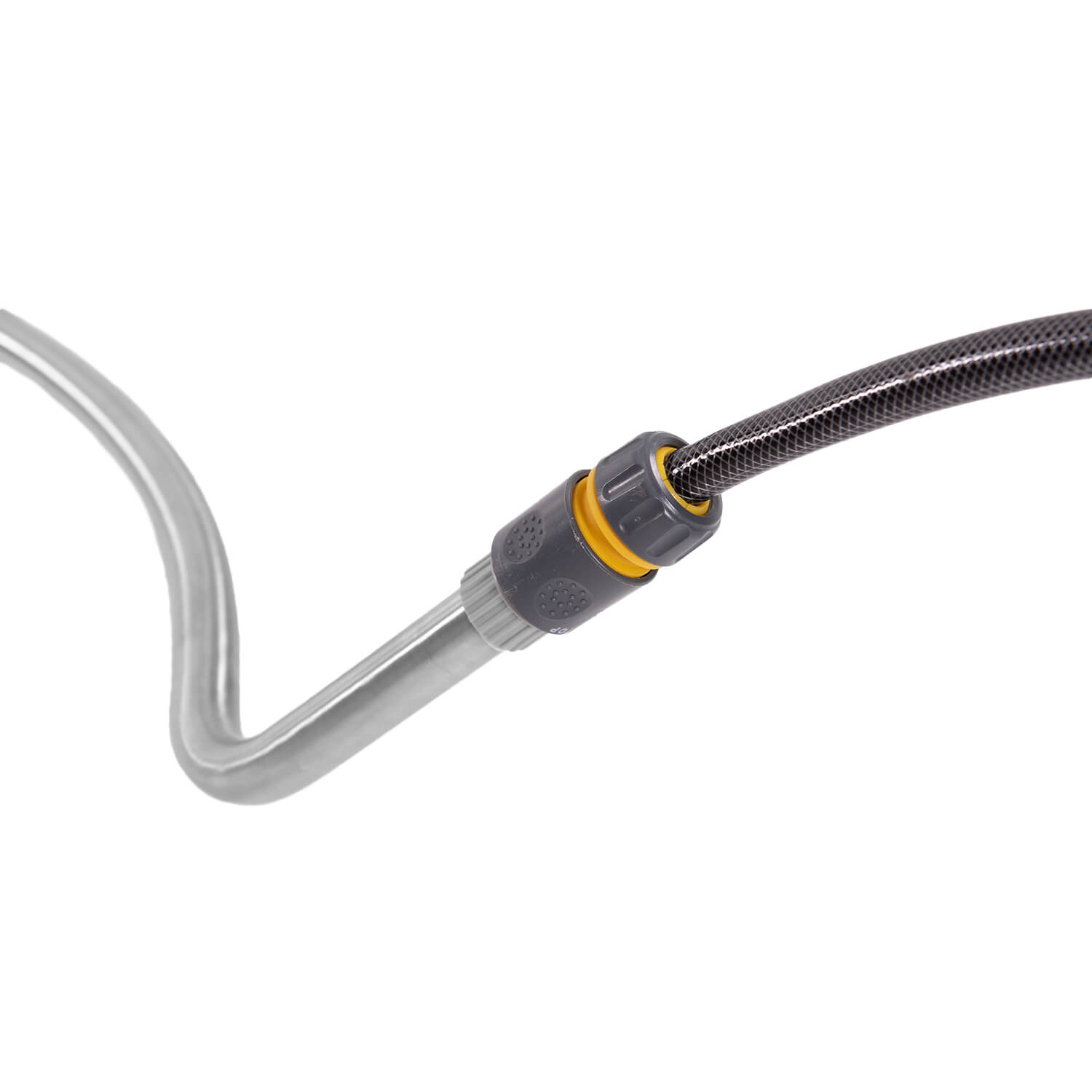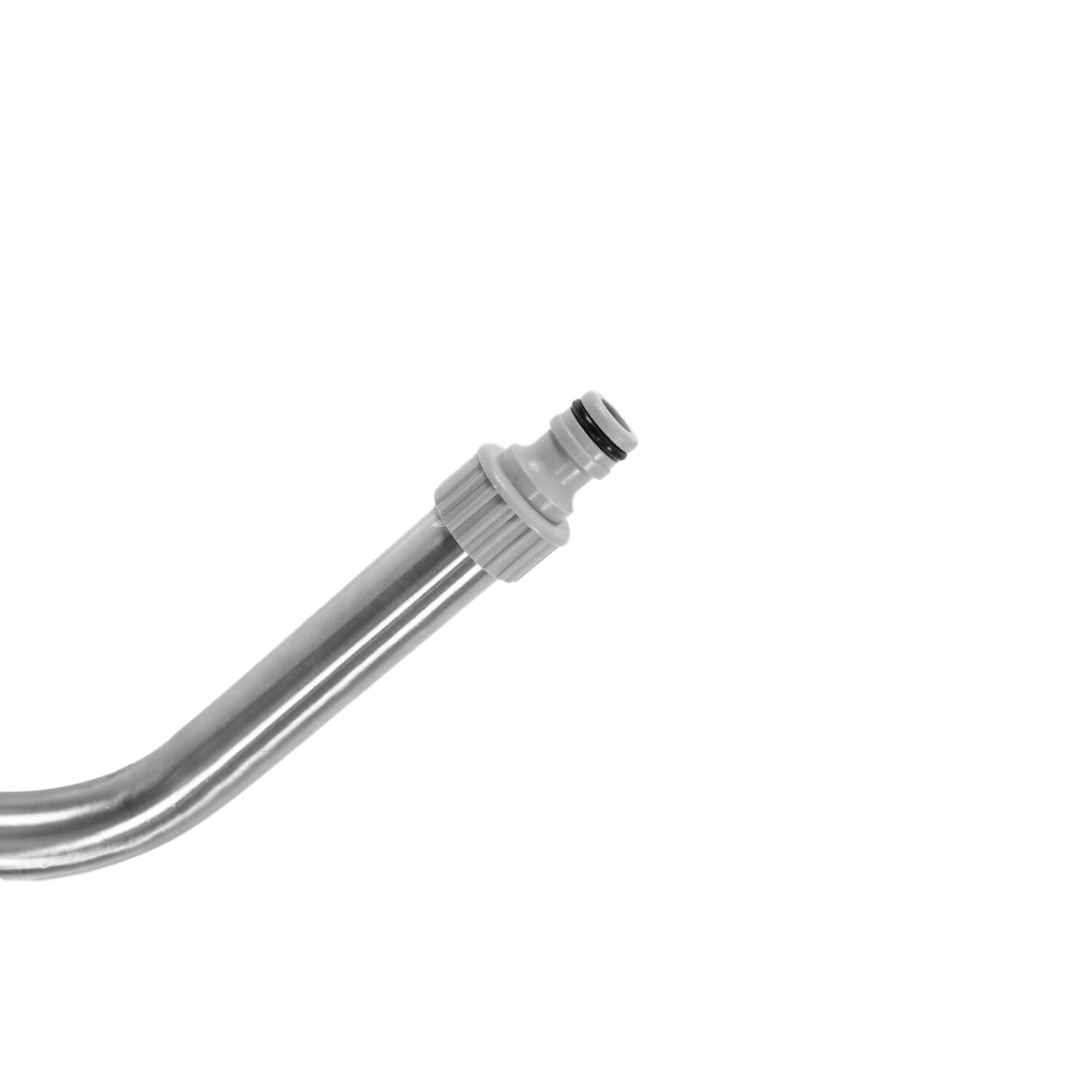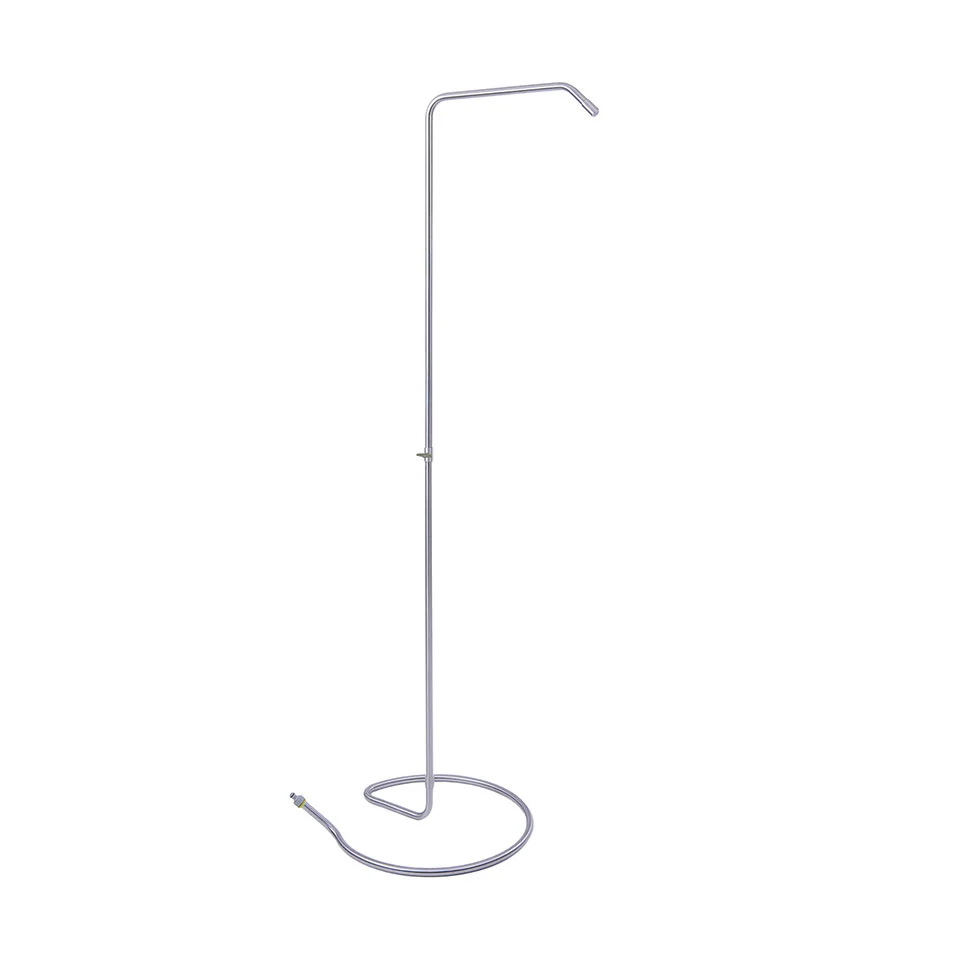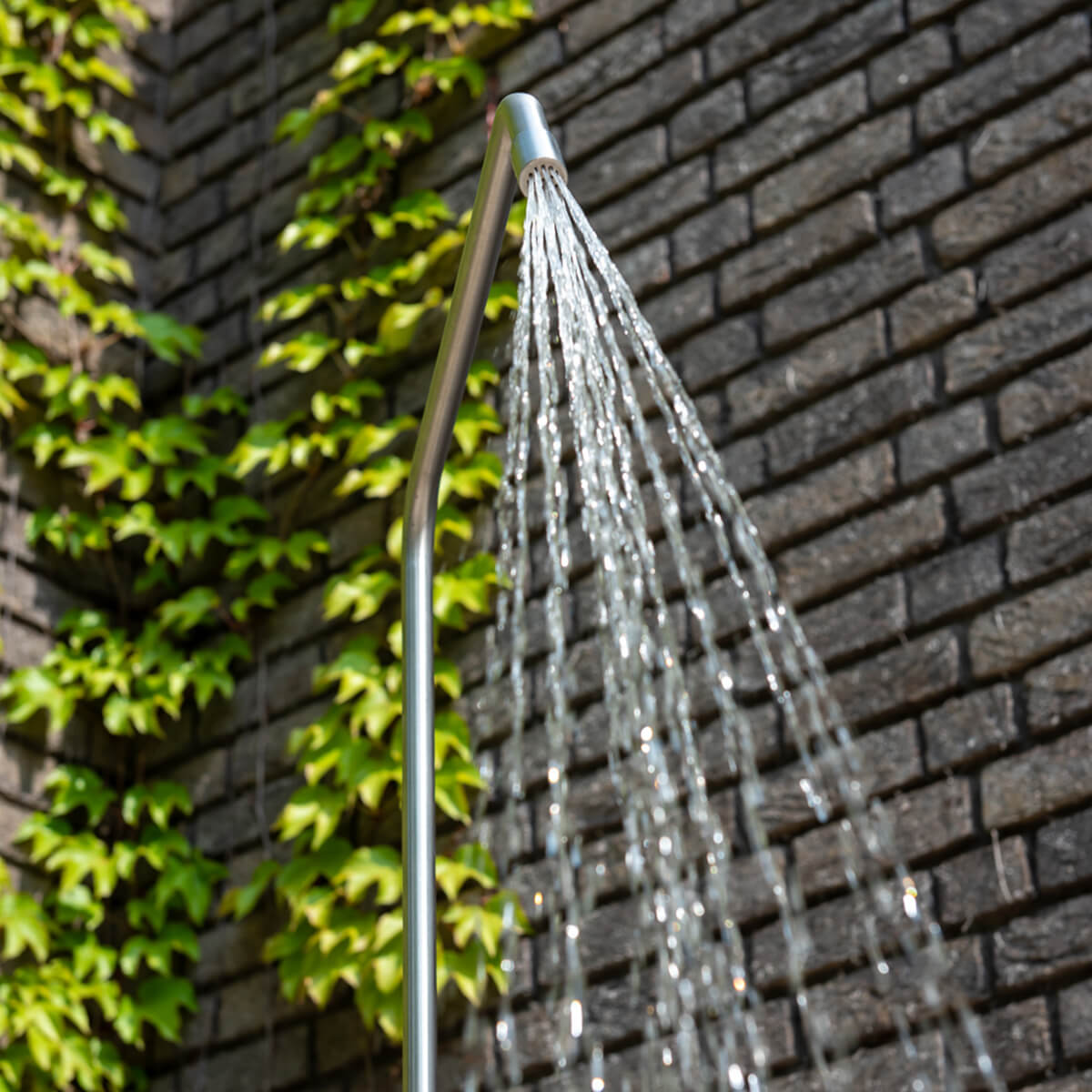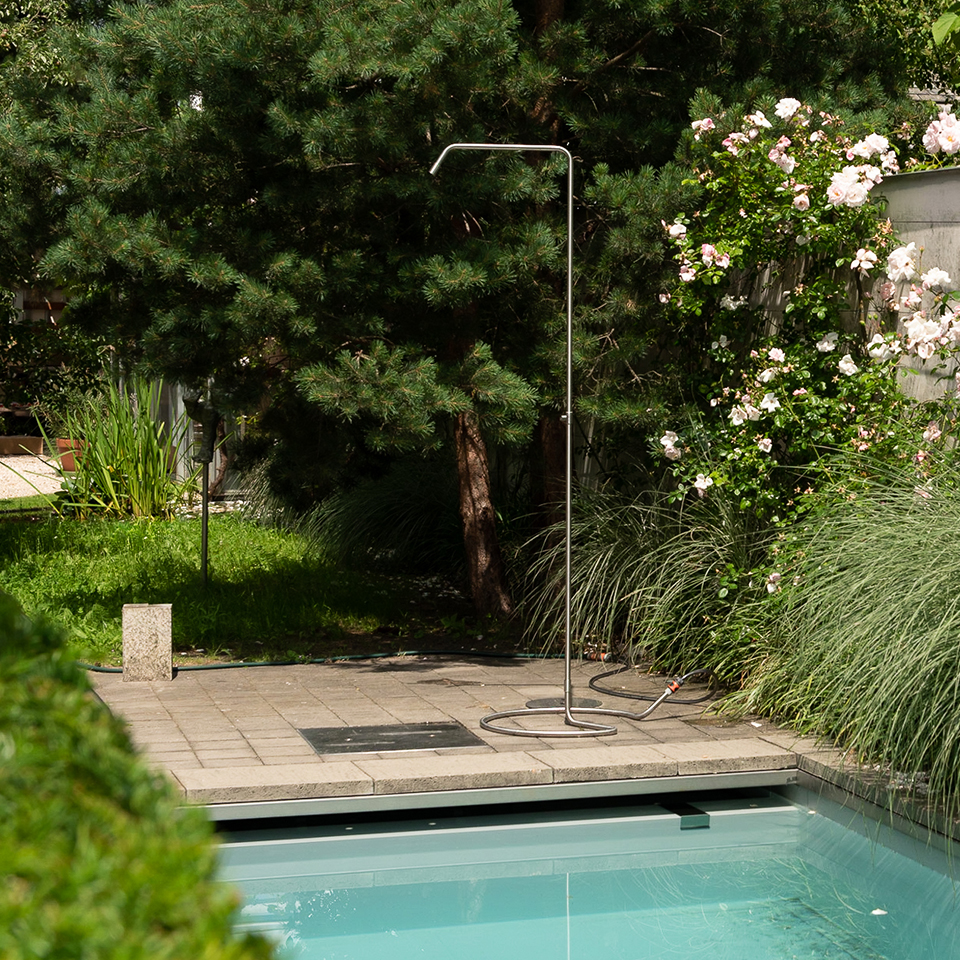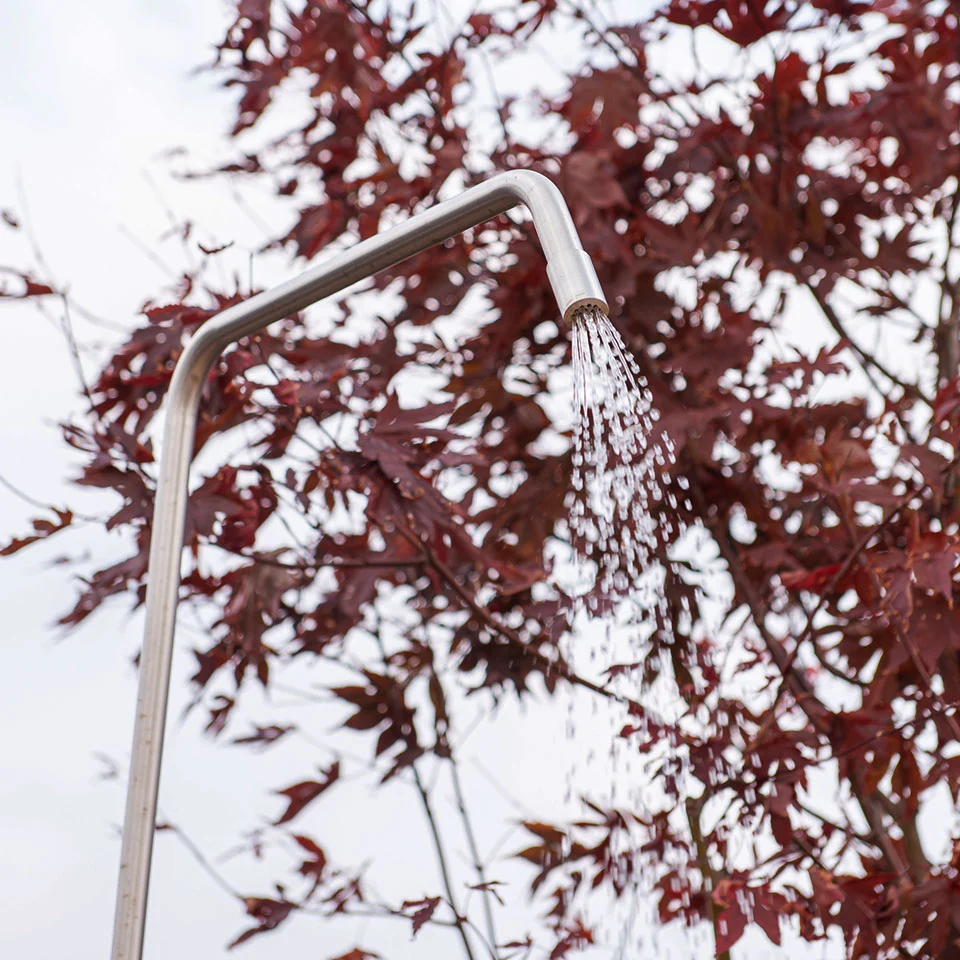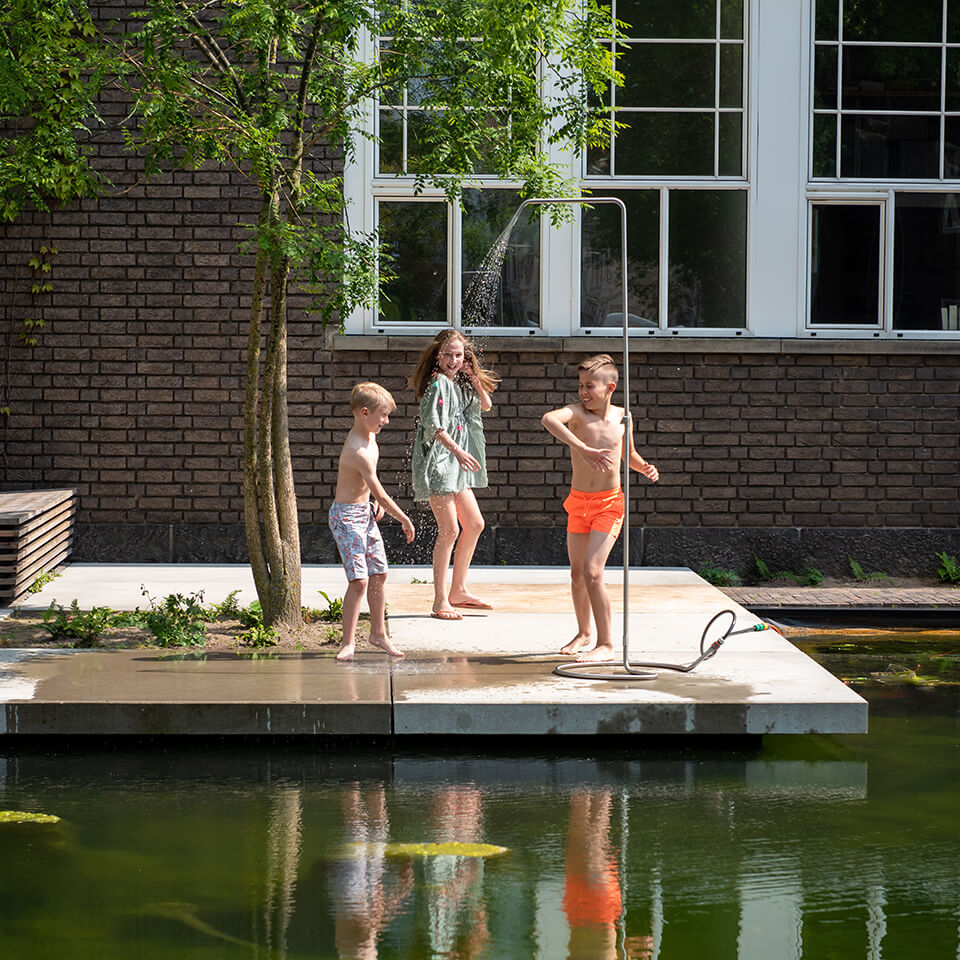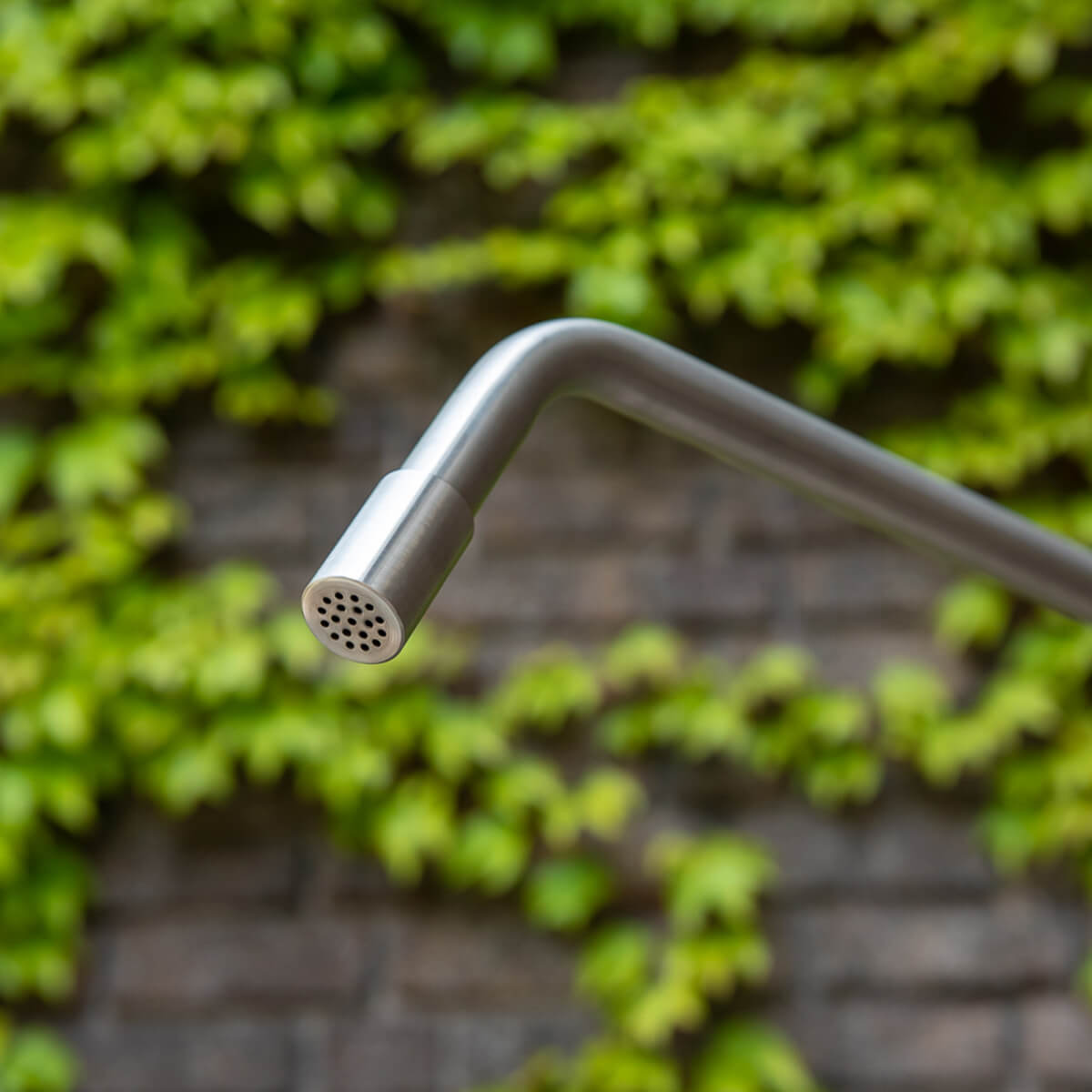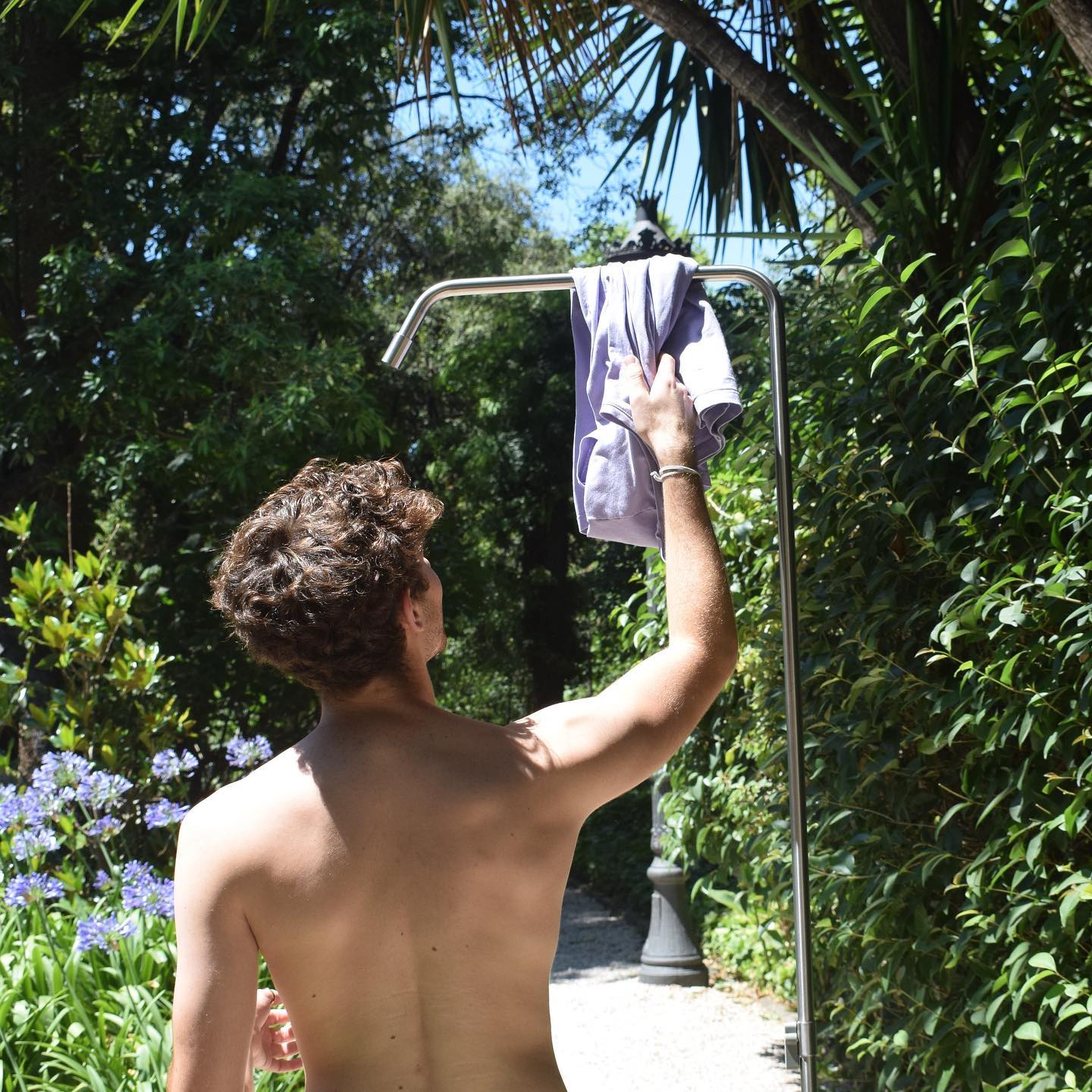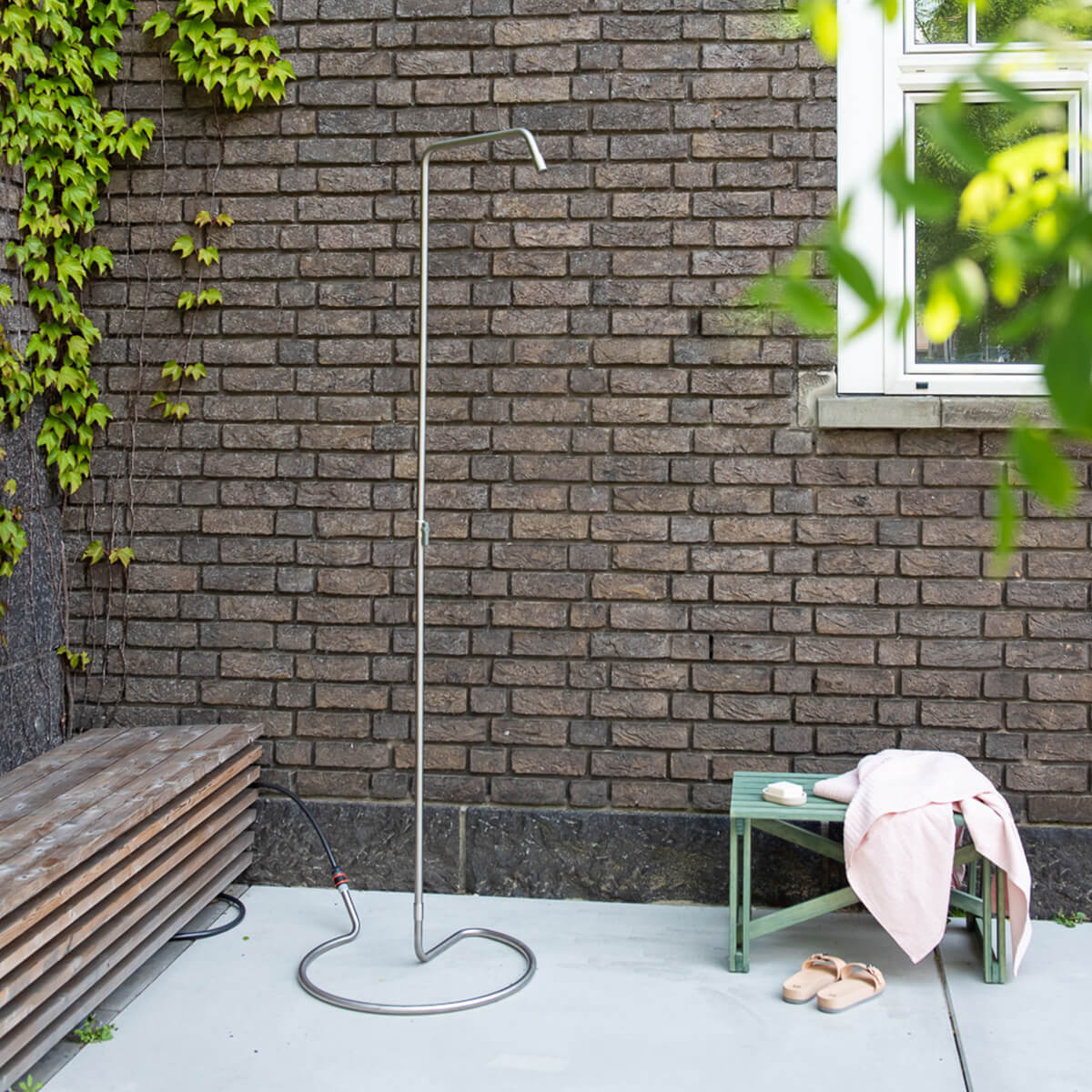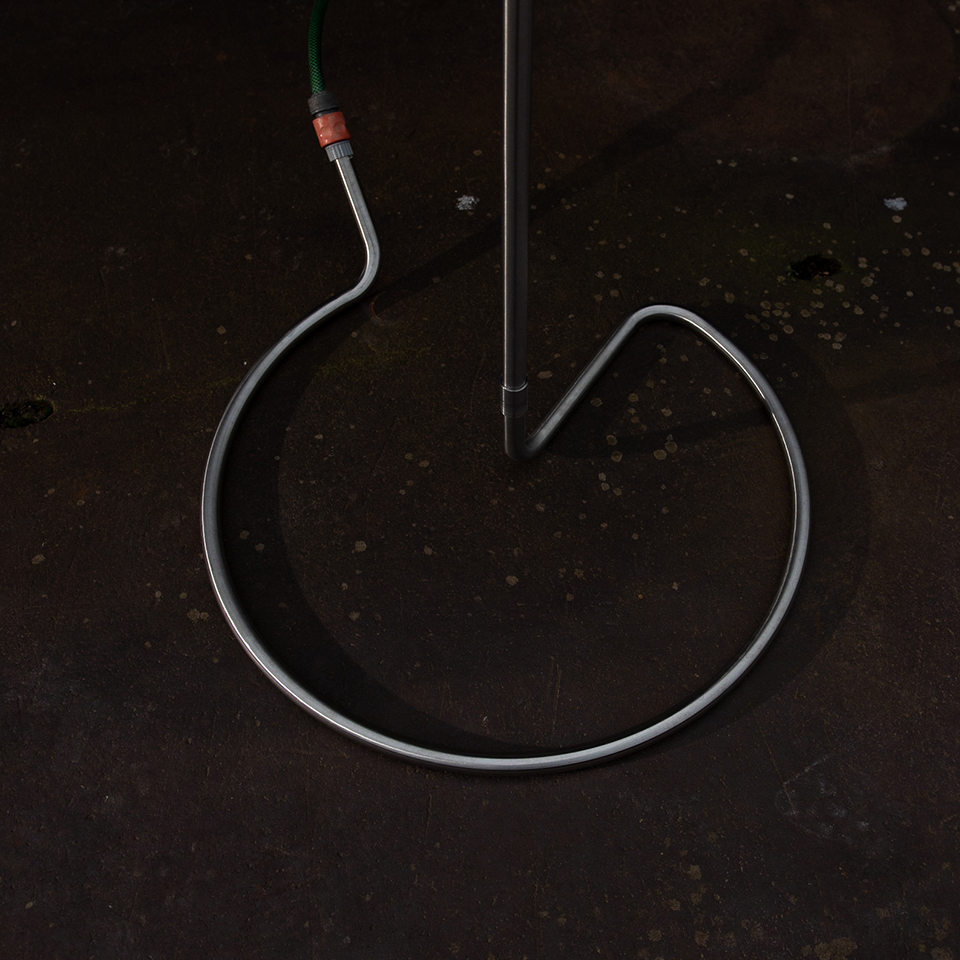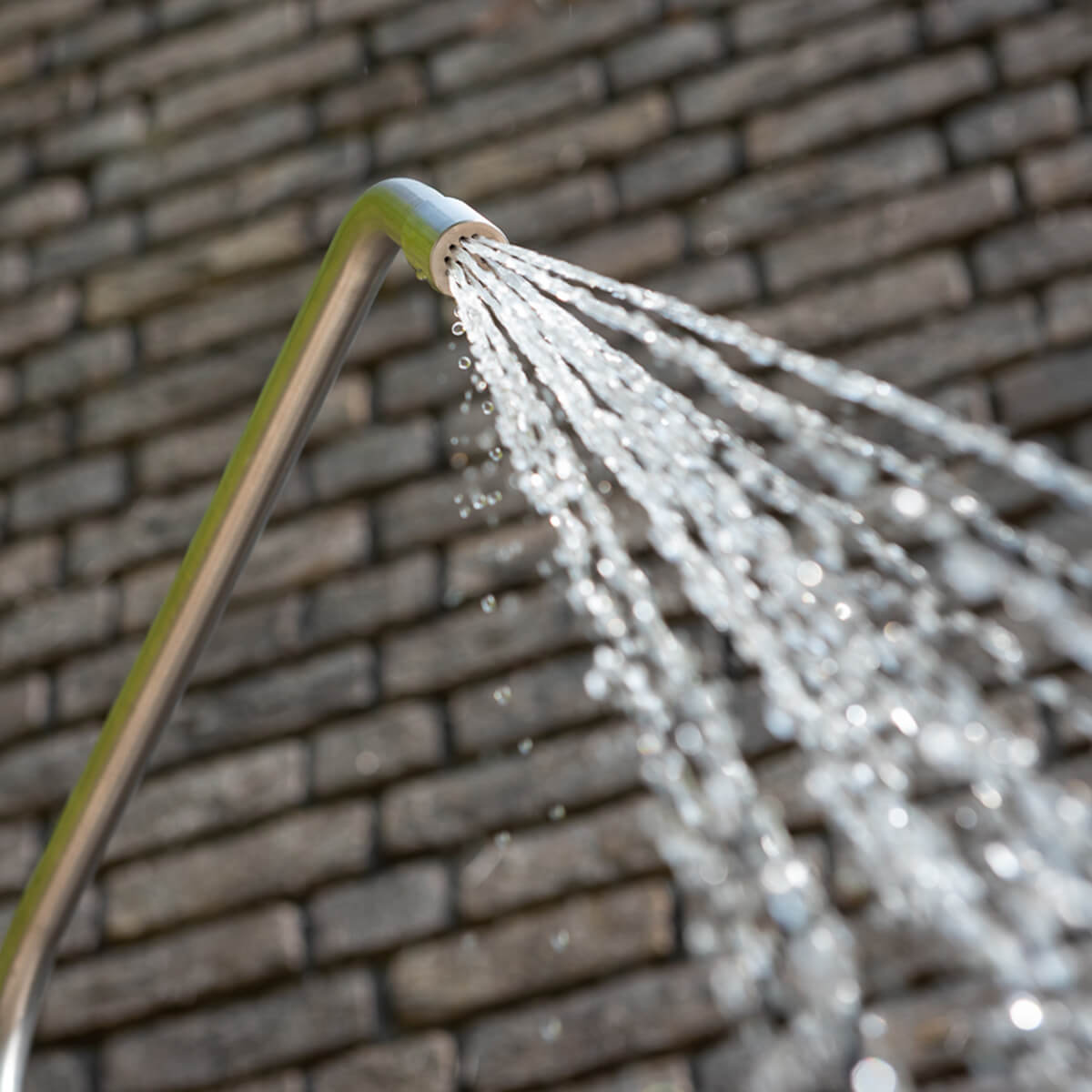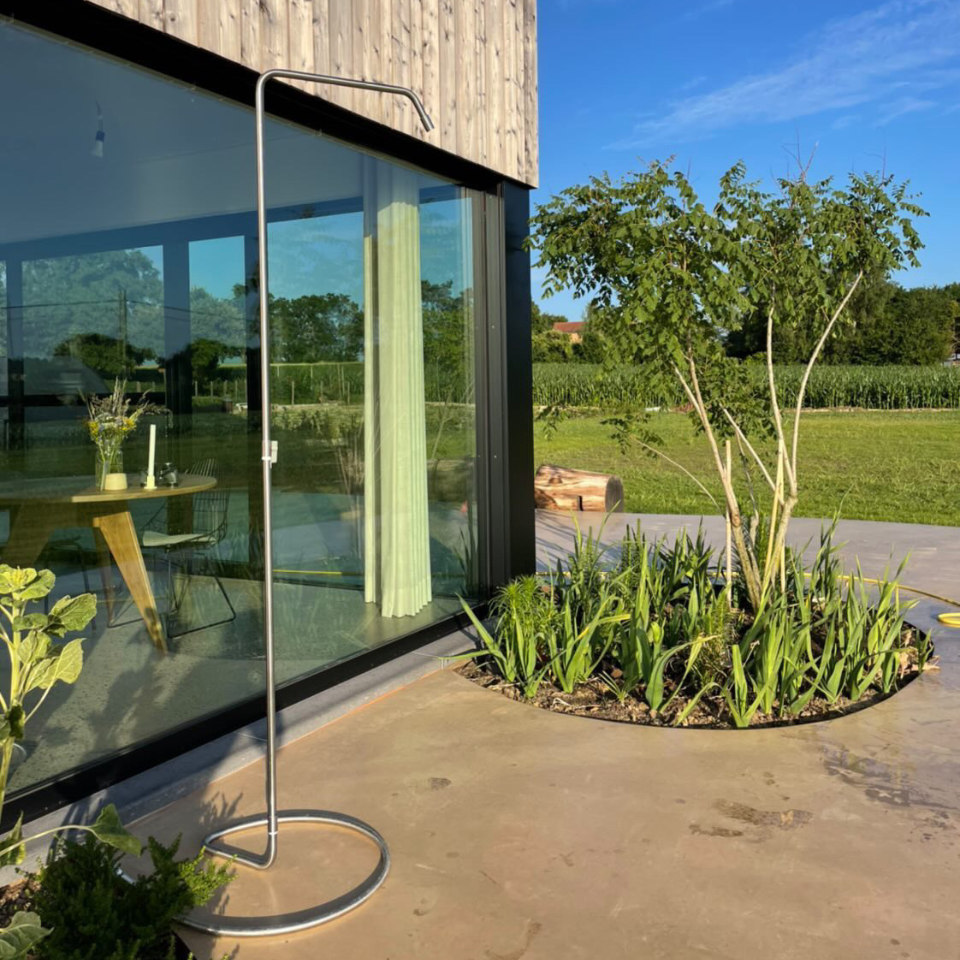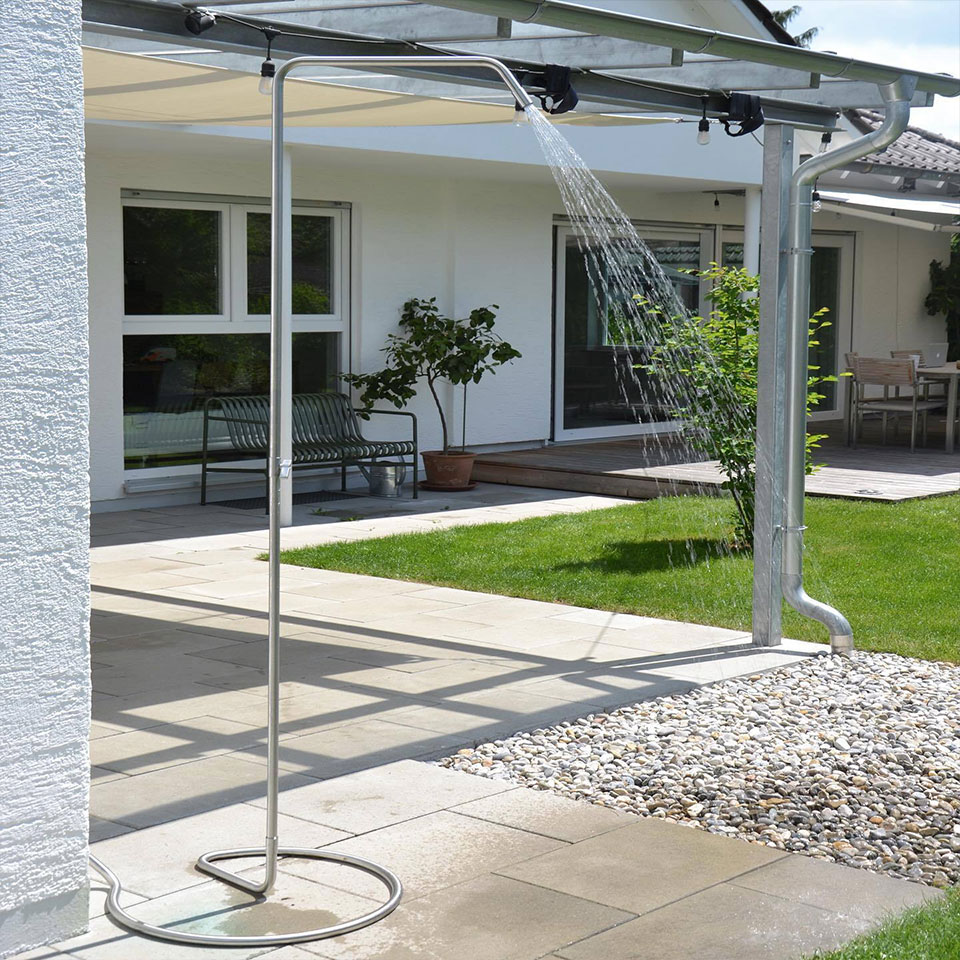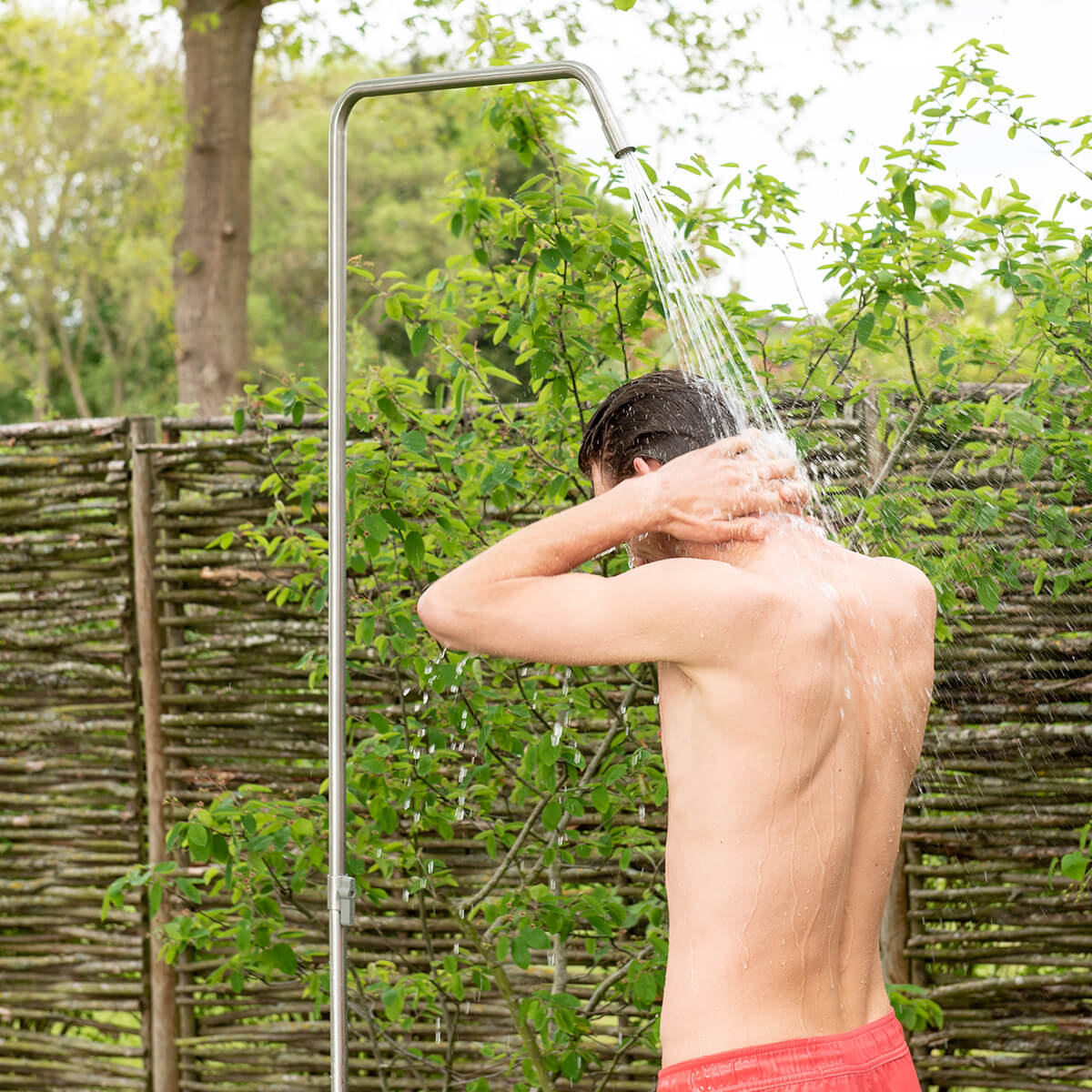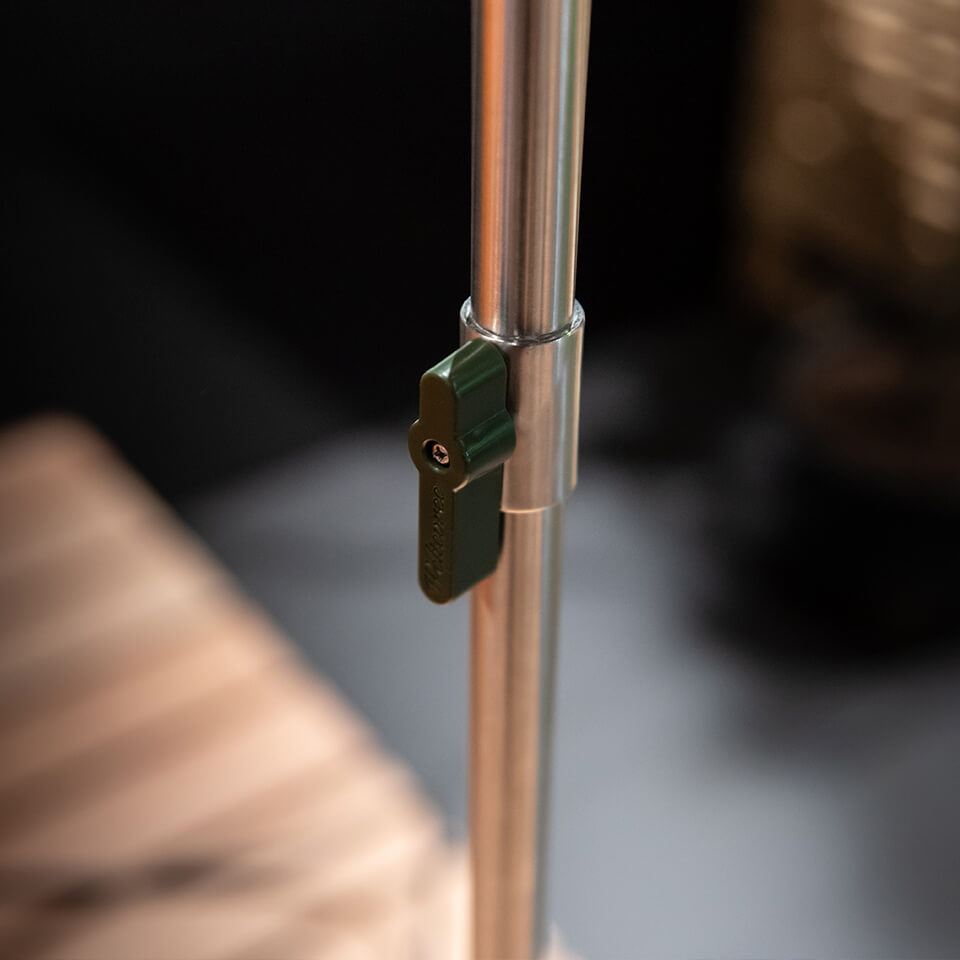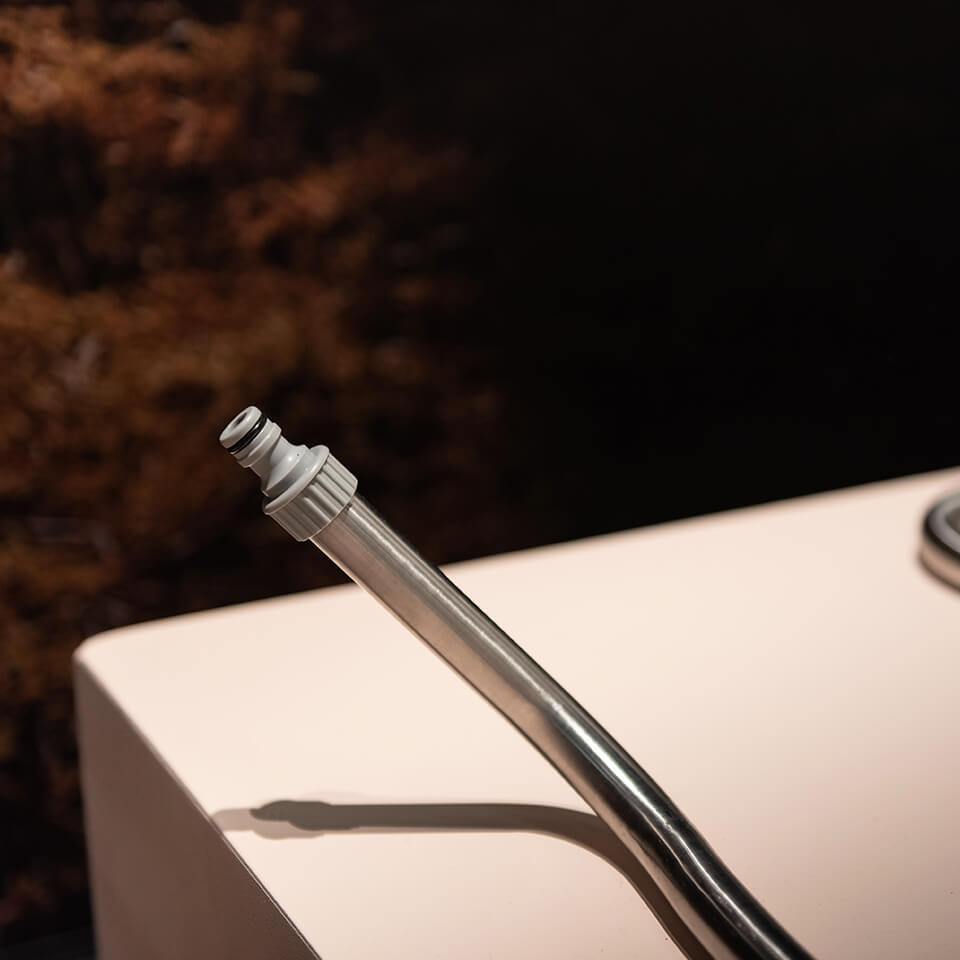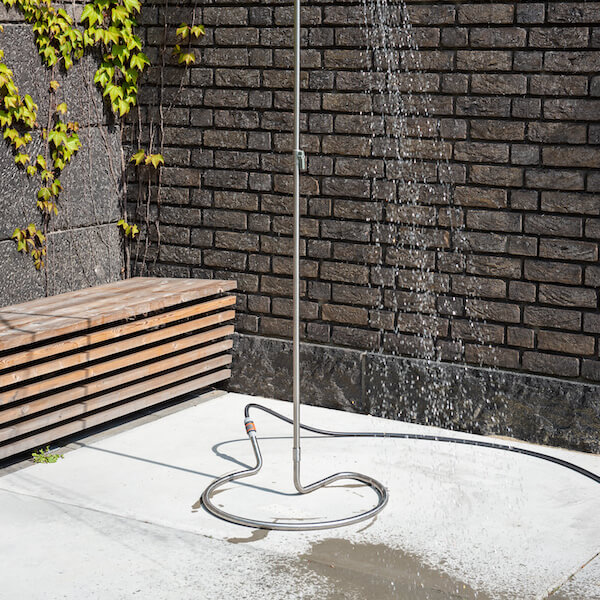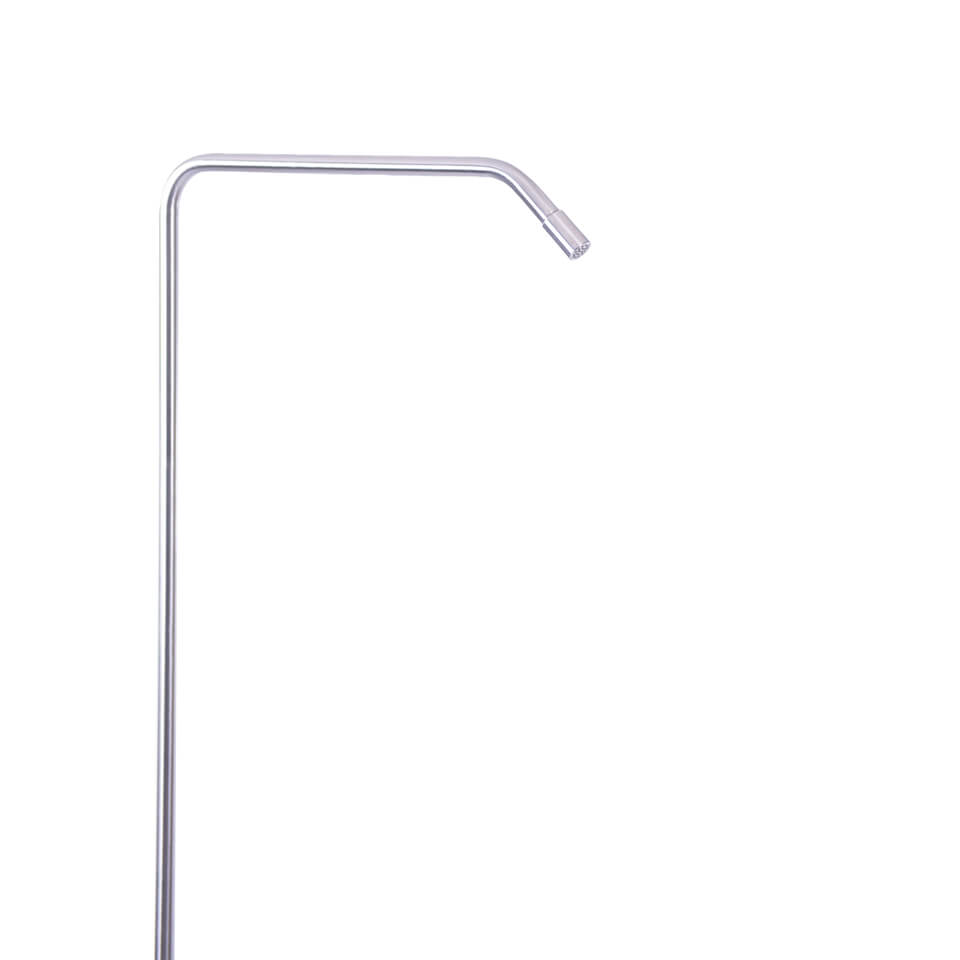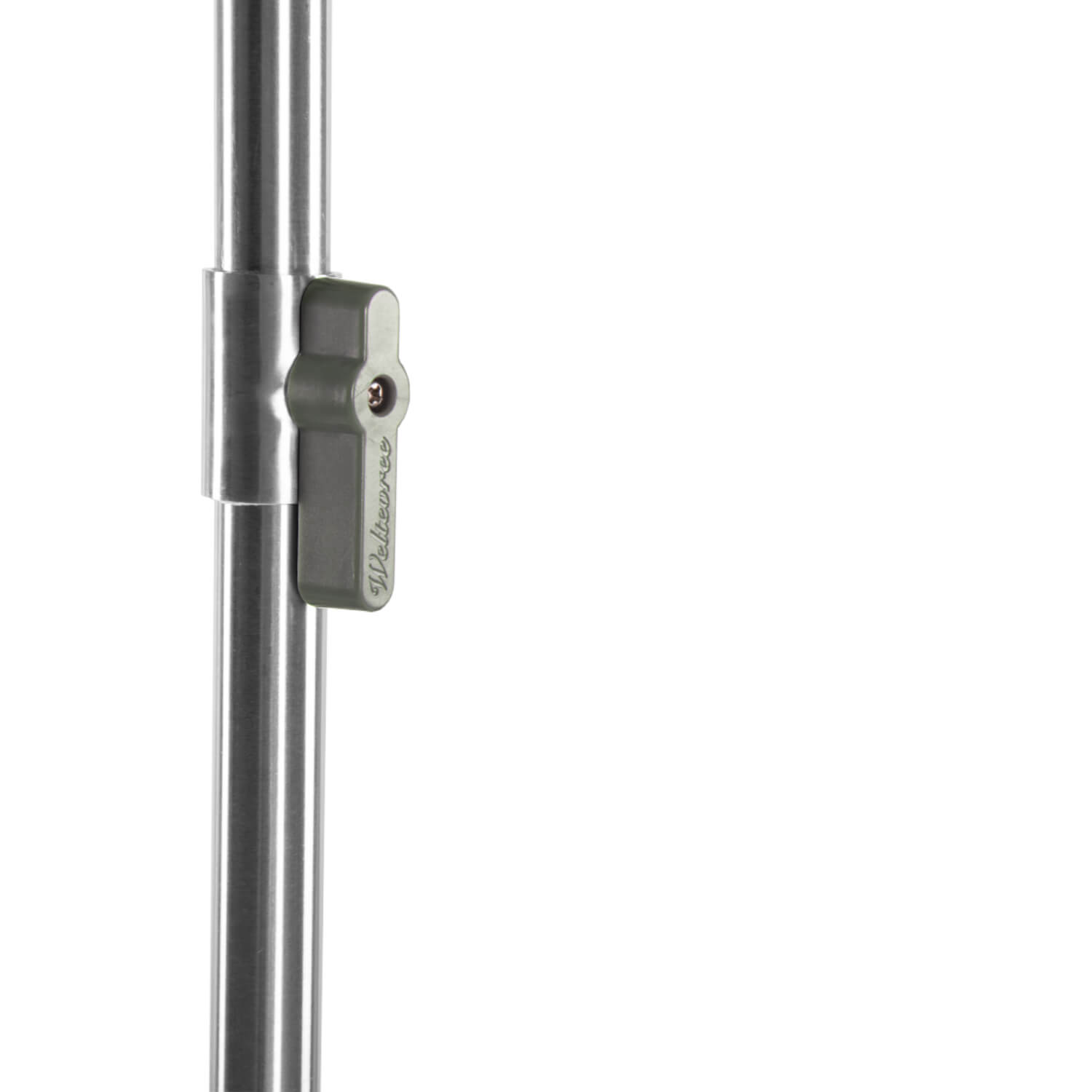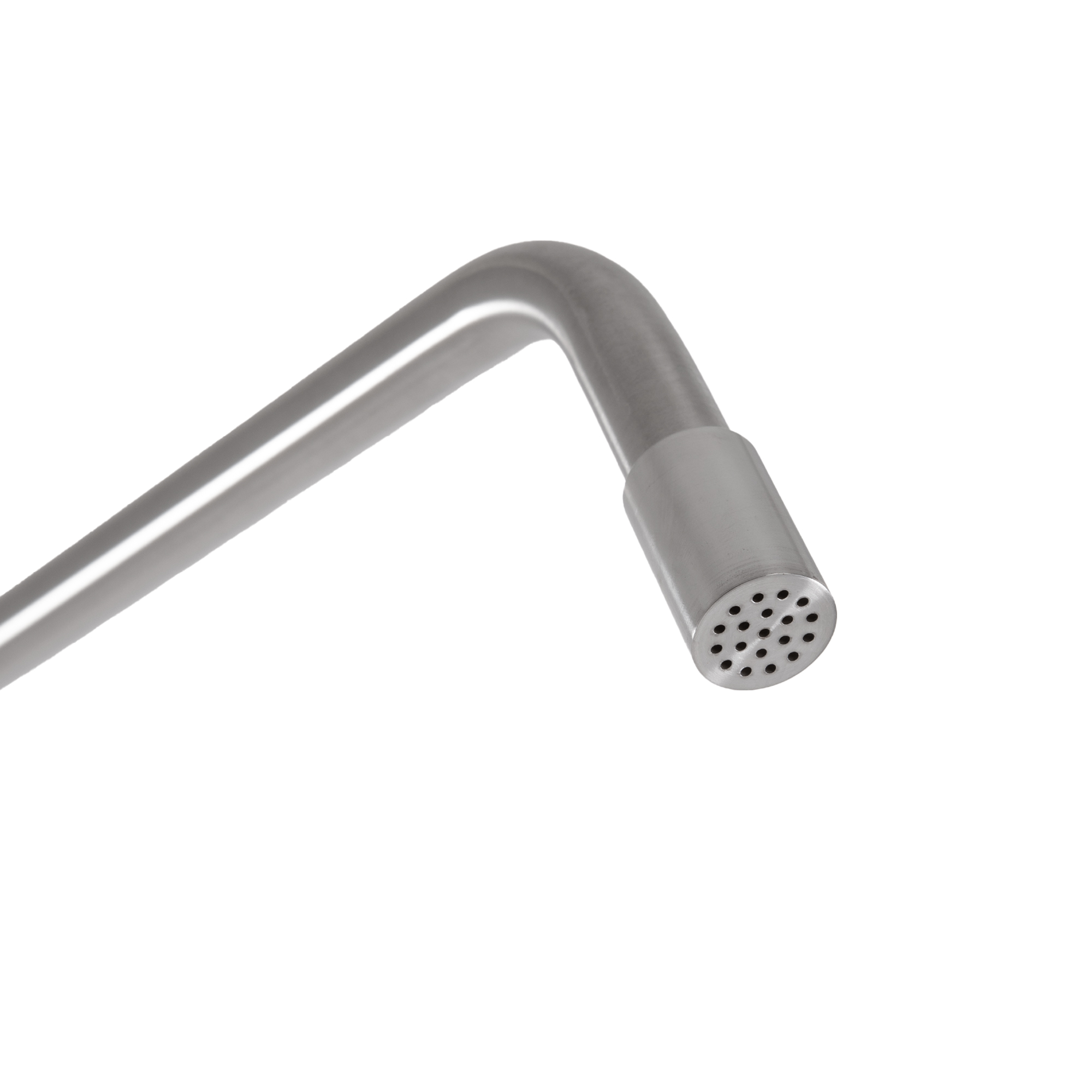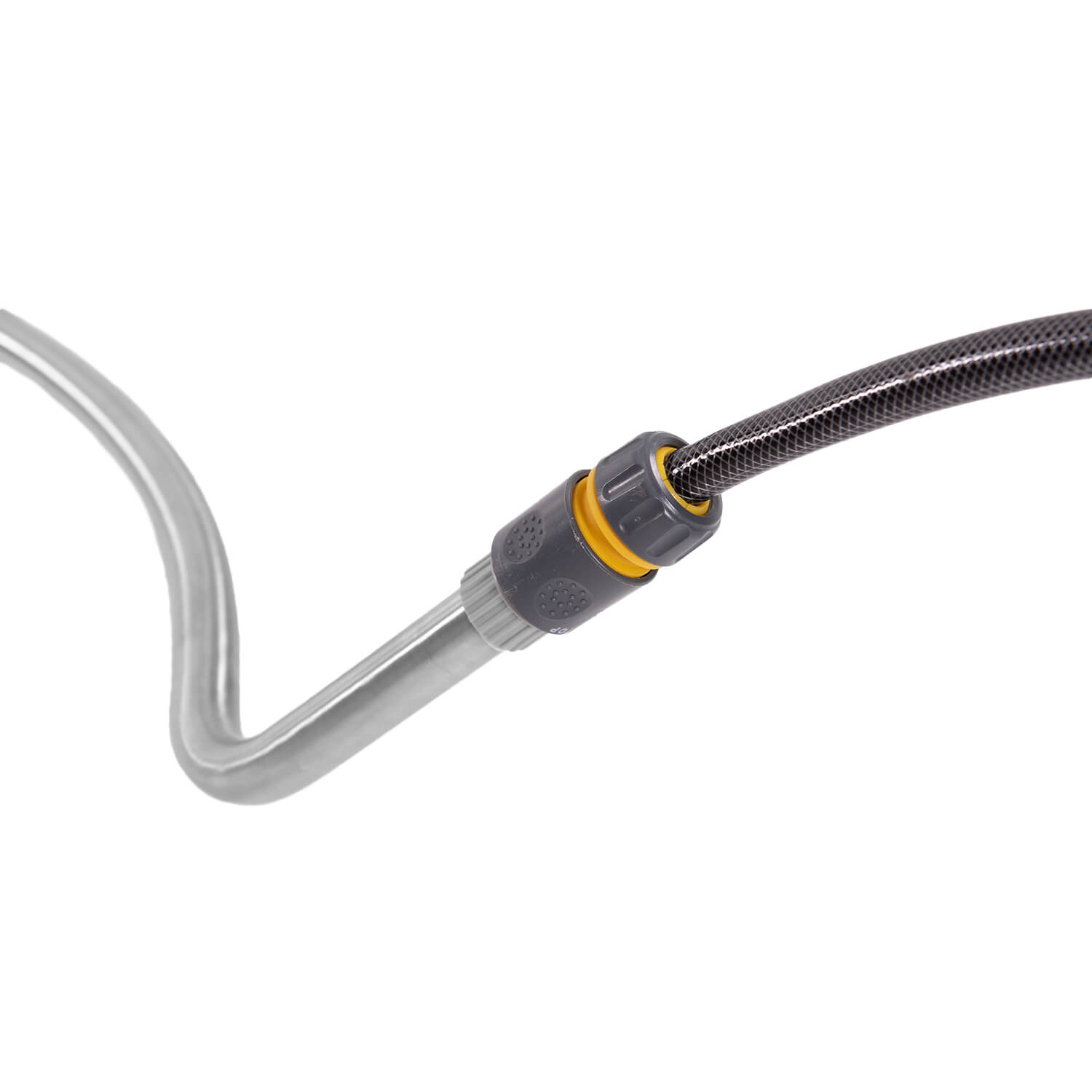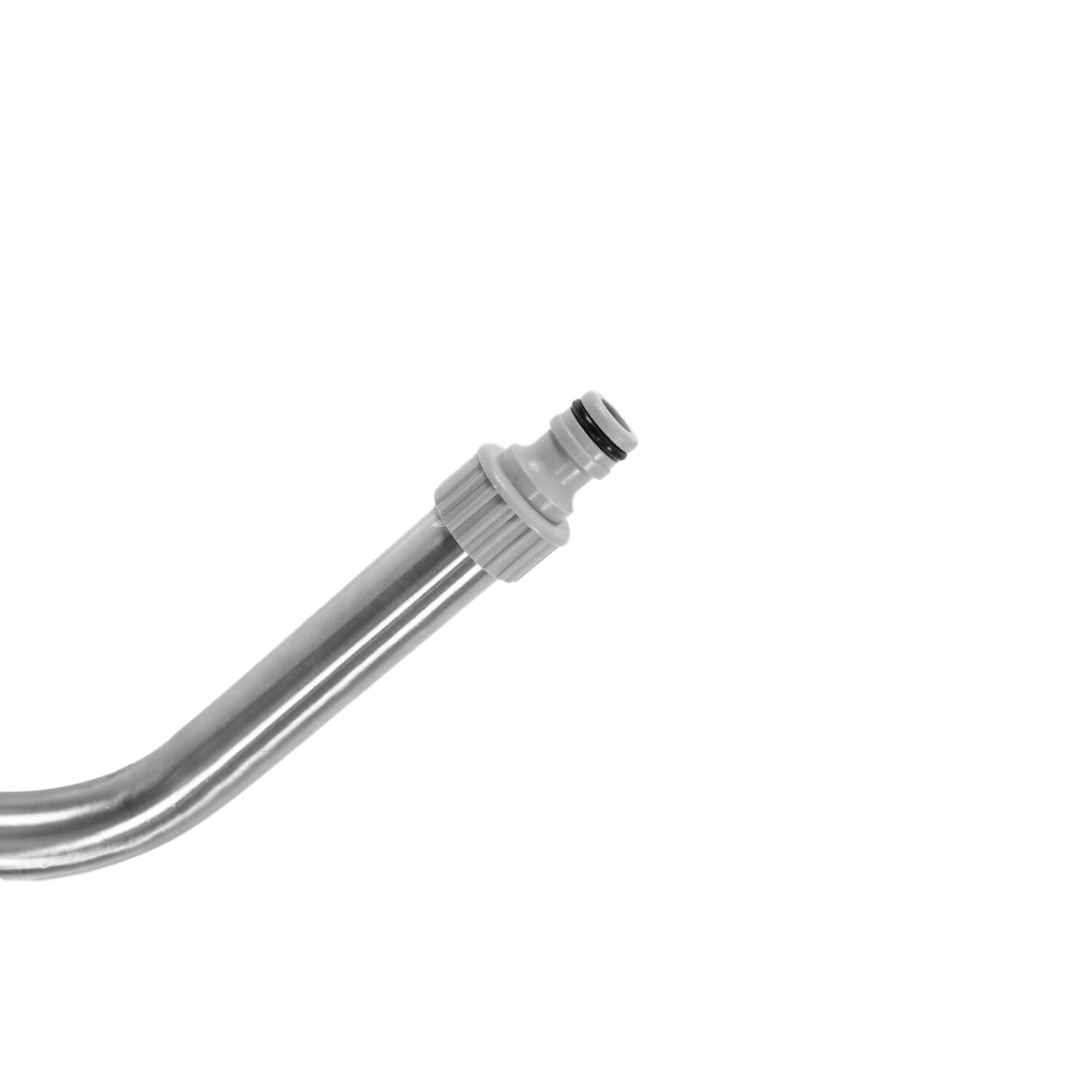 SERPENTINE
Outdoor Shower
Delivery time 2-5 workingdays
The graceful, minimalist curved Weltevree outdoor shower is a real eye-catcher. Designed by Tom de Vrieze, the Serpentine is made of stainless steel and weighs only 5kg. This makes the outdoor shower easy to move to wherever you want. Connect the Serpentine to a regular garden hose and enjoy fine refreshment moments on hot summer days in the garden or at the campsite.

| | |
| --- | --- |
| EAN: | 8719274201199 |
| Length: | 930 mm |
| Width: | 930 mm |
| Height: | 2150 mm |
| Weight: | 5 kg |
| Assembly: | Self-assembly |
| Designer: | Tom De Vrieze |
| Space: | Suitable for outdoors |
| Warranty period: | 12 months |
| Waterproof: | Waterproof - possible to keep outdoors |
| Material: | Stainless Steel |
What is the best way to place the Serpentine in a stable position?
The Serpentine is most stable when it is flat on the ground.
How do you connect the Serpentine?
With a standard garden hose. It is also possible to connect it with a hot water tap, but then there must be a mixer tap to which you connect the garden hose, which in turn can be connected to the Serpentine.
The Serpentine leaks at a connection, what now?
Has the Teflon tape been applied according to the instructions? Has the Serpentine with Teflon tape not been turned back as described in the manual? Should you still have problems, please contact us at
info@weltevree.nl
Can i keep the serpentine outside during winter period?
Our advise is to store in inside during winter periods, this way it will last longer and it will be protected from weathering.
How can I maintain my Weltevree products in the best way?
COMFORTABLE SPRAY PATTERN
The Serpentine's shower head has a unique design. From the outside it looks like a simple rectilinear tube, but the water jet is formed into narrower jets on the inside. The shower head disperses the water jet into a familiar and comfortable shower spray.
GARDEN HOSE CONNECTION
After the Serpentine is assembled, all you need to do is connect it to a garden hose. The Serpentine is then ready for use without any hassle of pressure pumping. The connection part can be found at the bottom of the shower.
MINIMALIST CURVES
The curved underside of the Serpentine provides a sturdy stand. When placed on a flat surface, it stays in place.
"I don't like too much blah-blah. I prefer simple designs like the Serpentine. The shape is reduced to a minimum, a certain logic: form follows function. This resulted in an almost art-deco-look."
Tom De Vrieze
OUR PRODUCT, USED BY OUR COMMUNITY
Mention #worldofweltevree for a chance to be featured and inspire others.