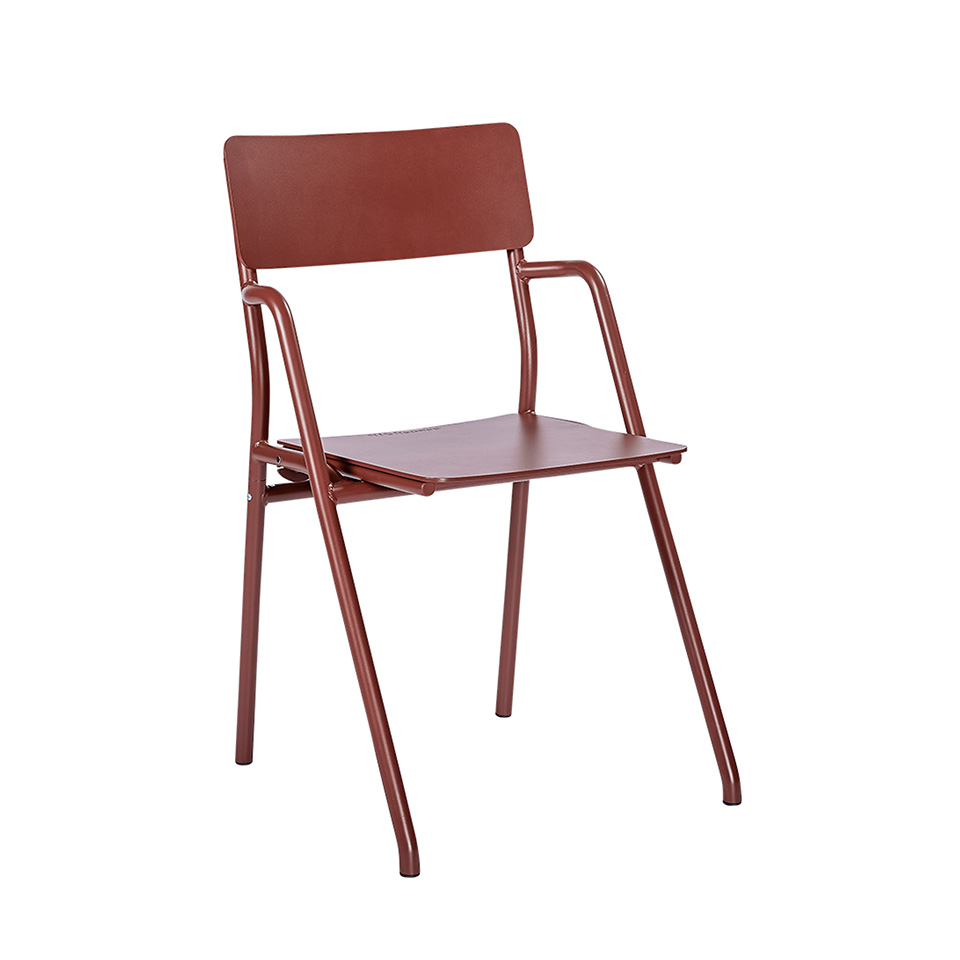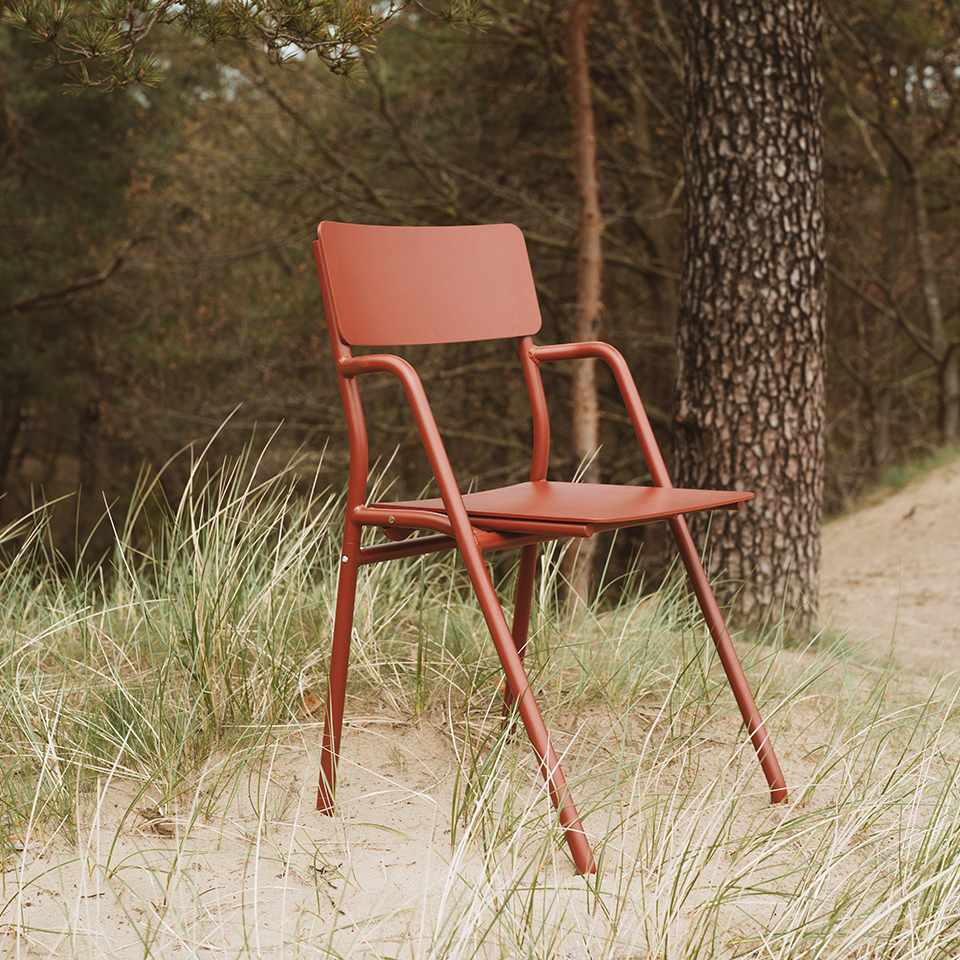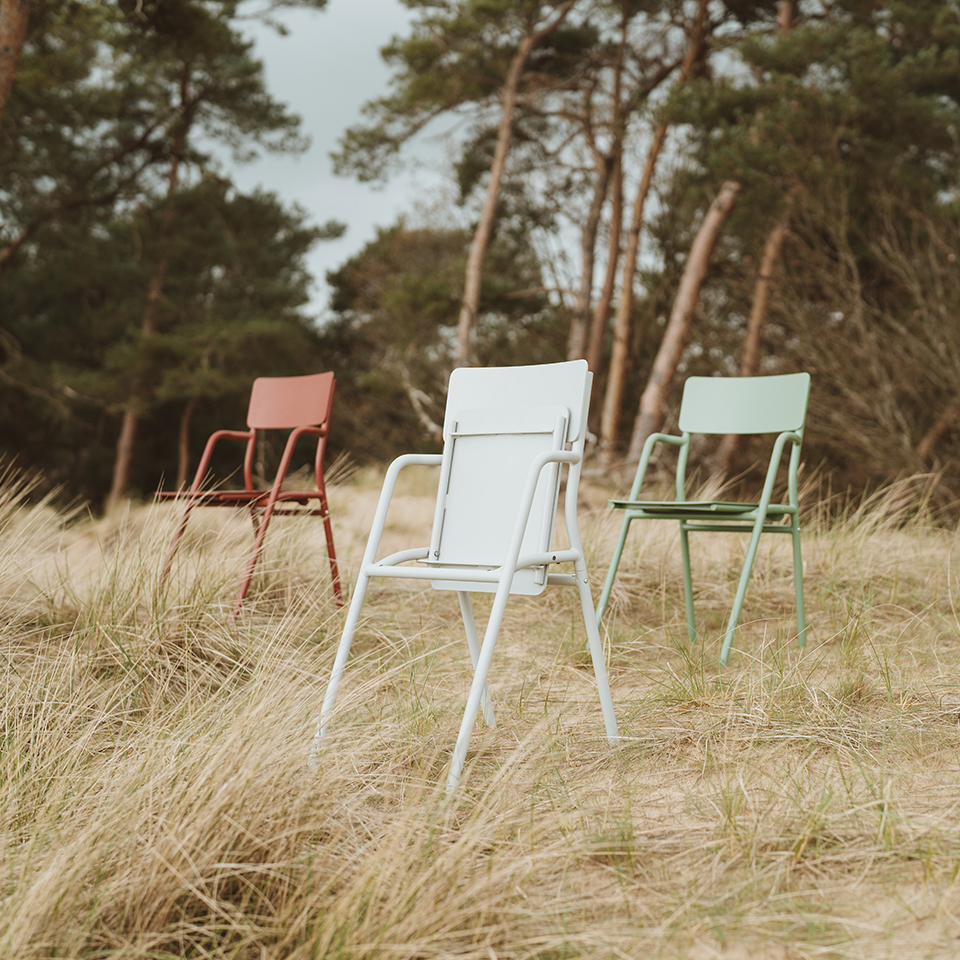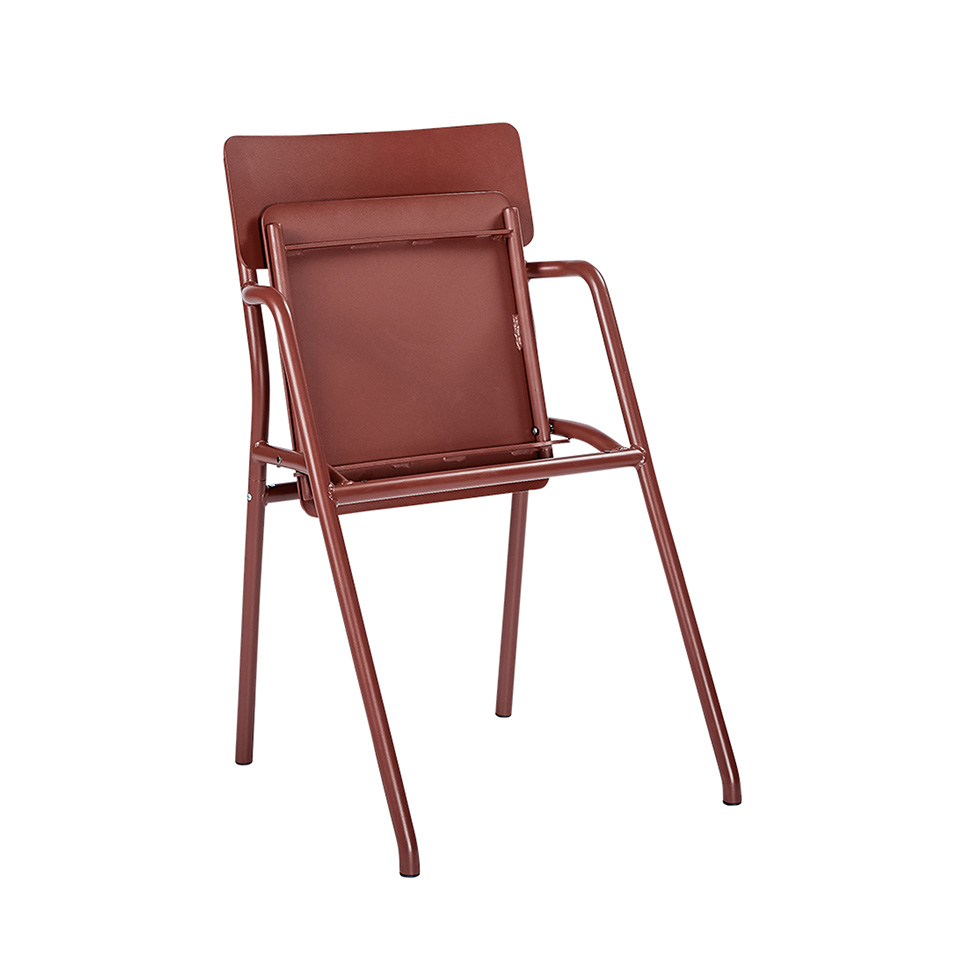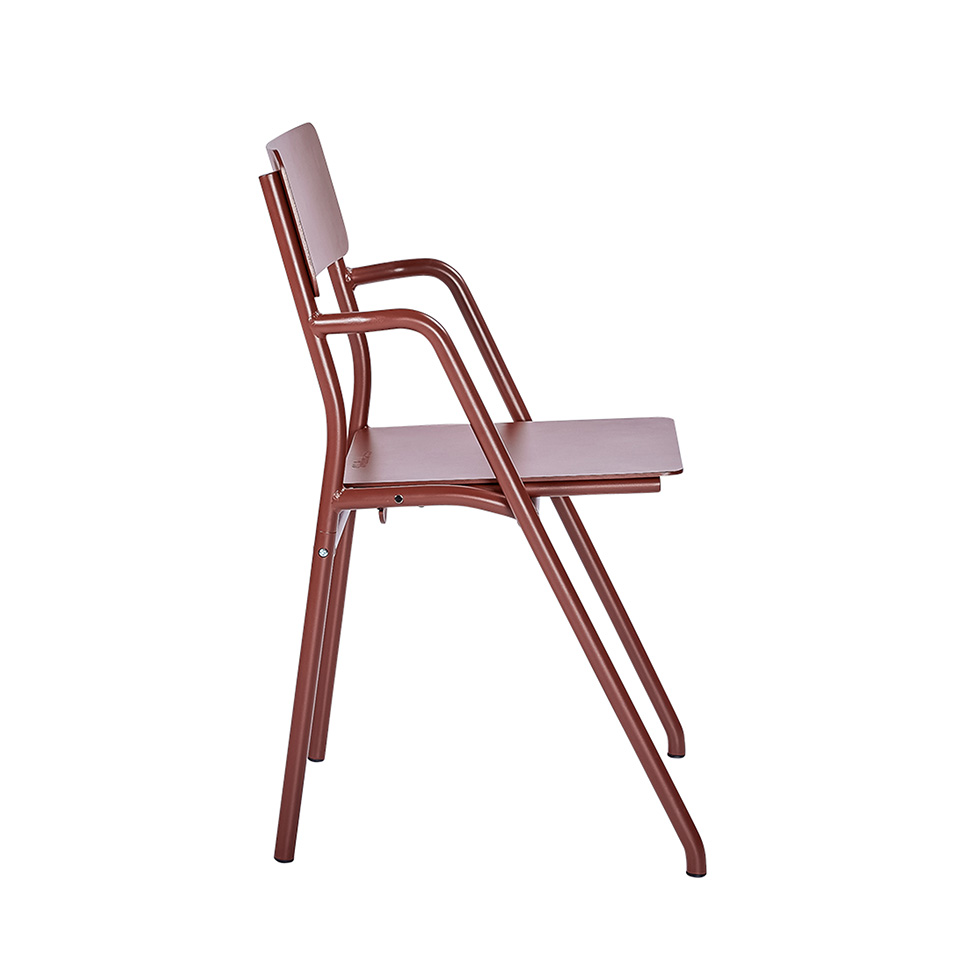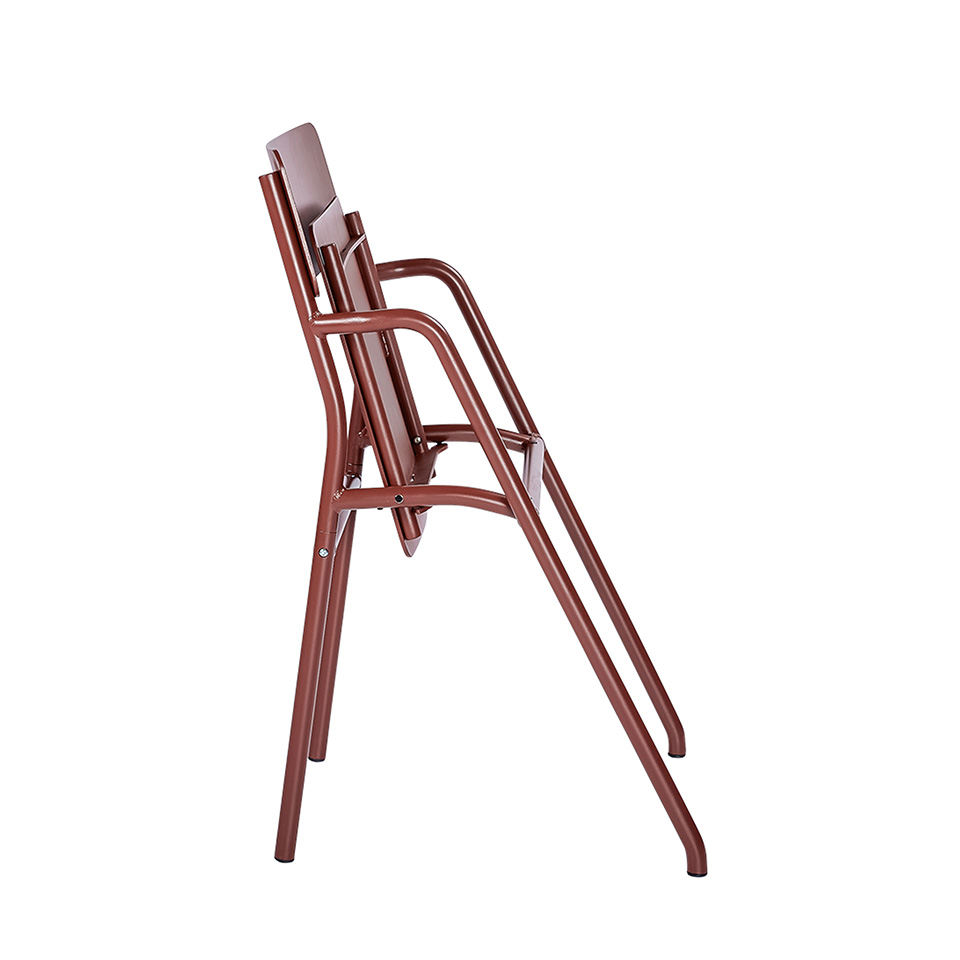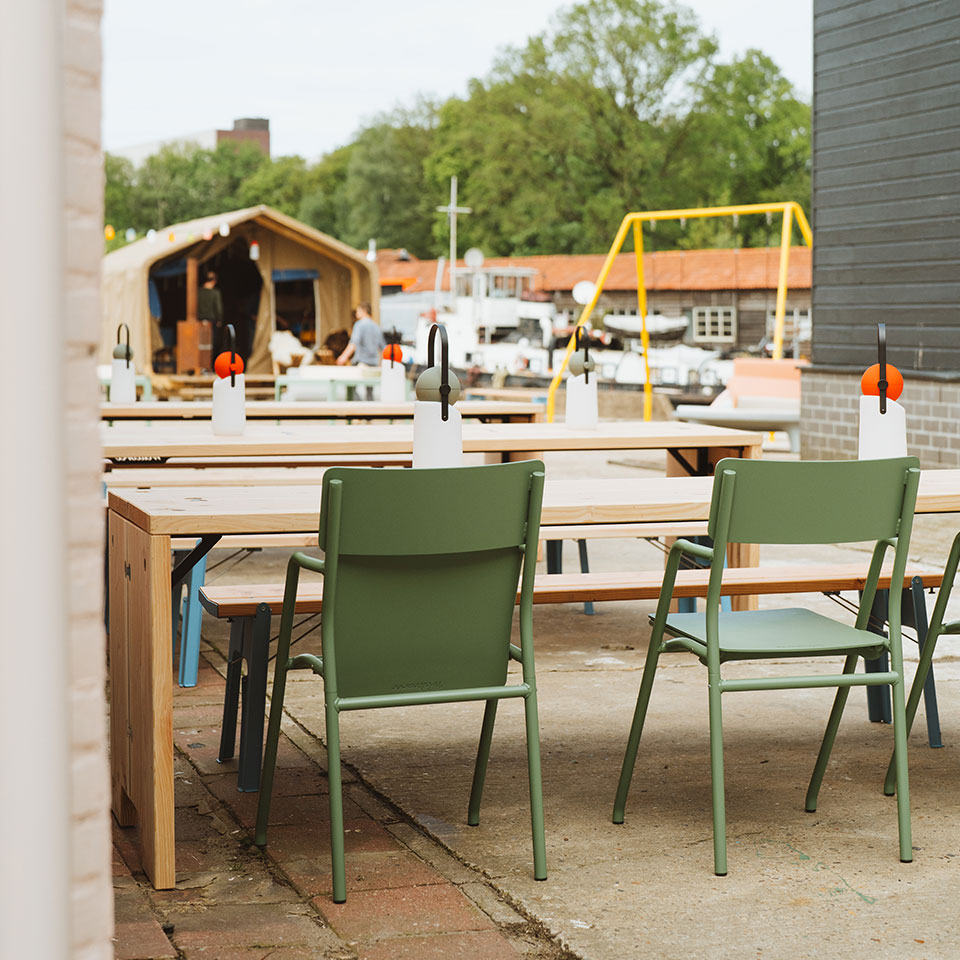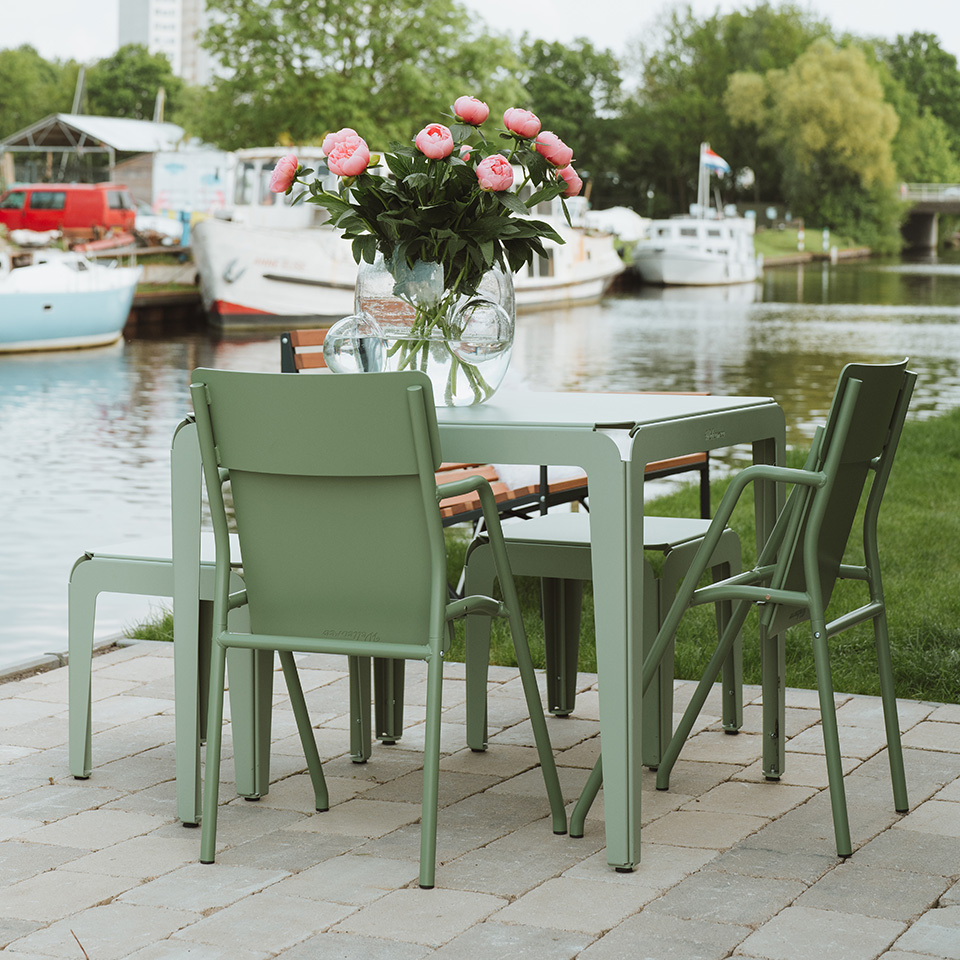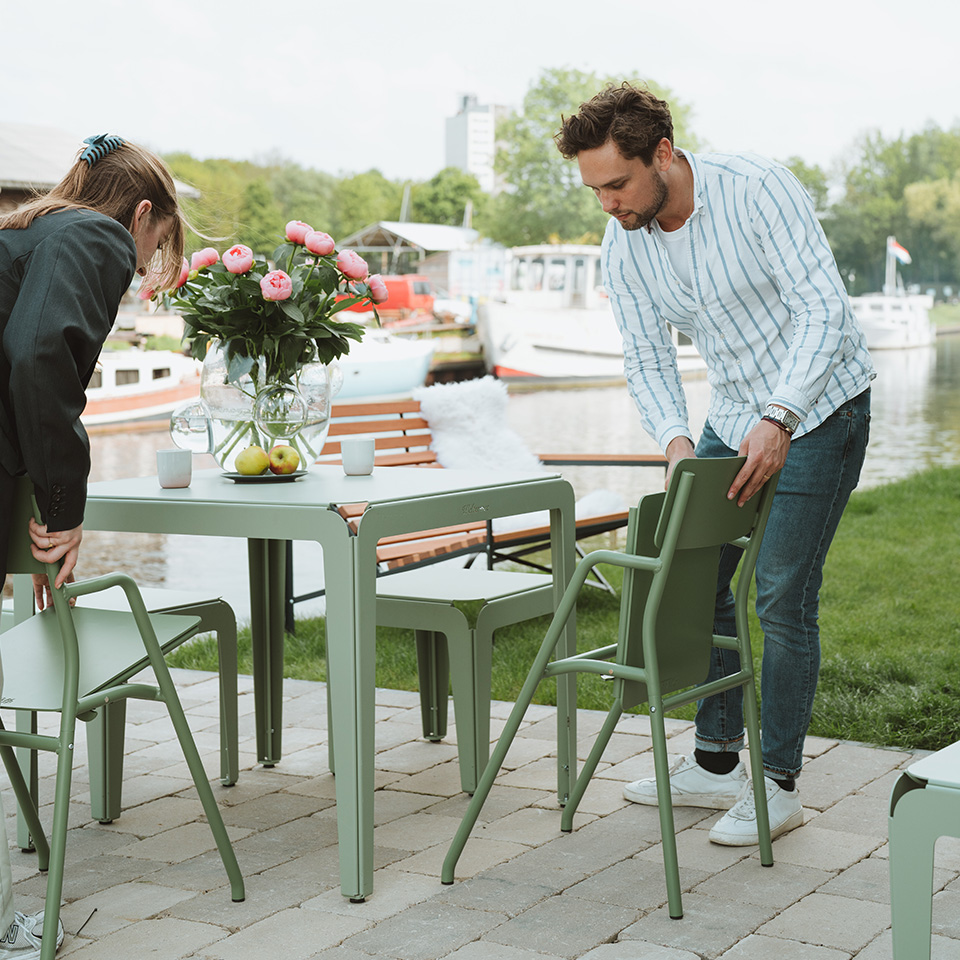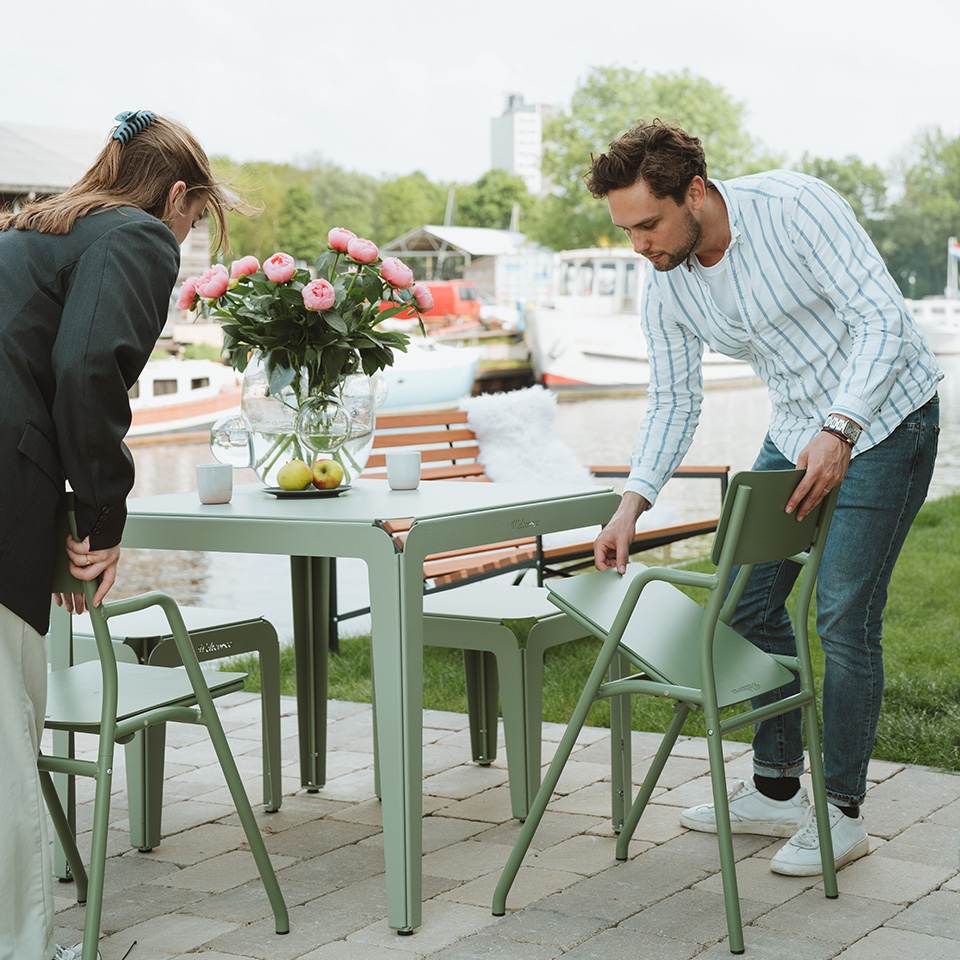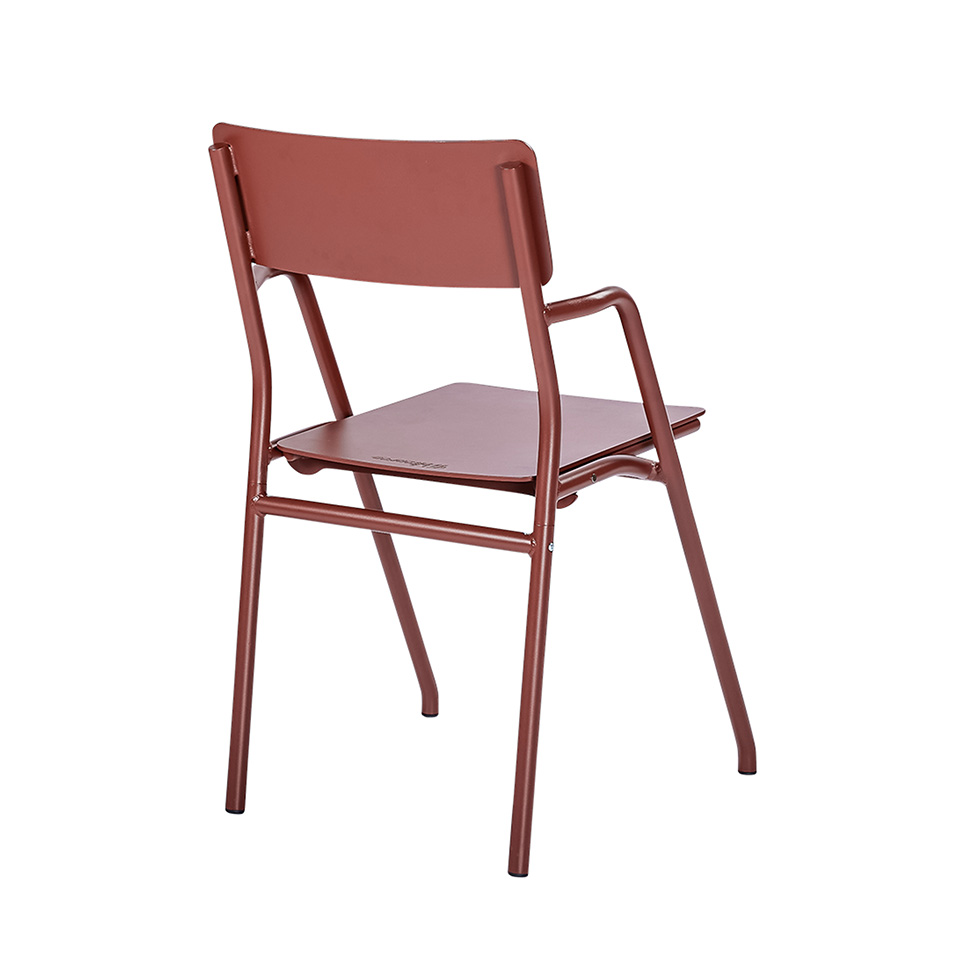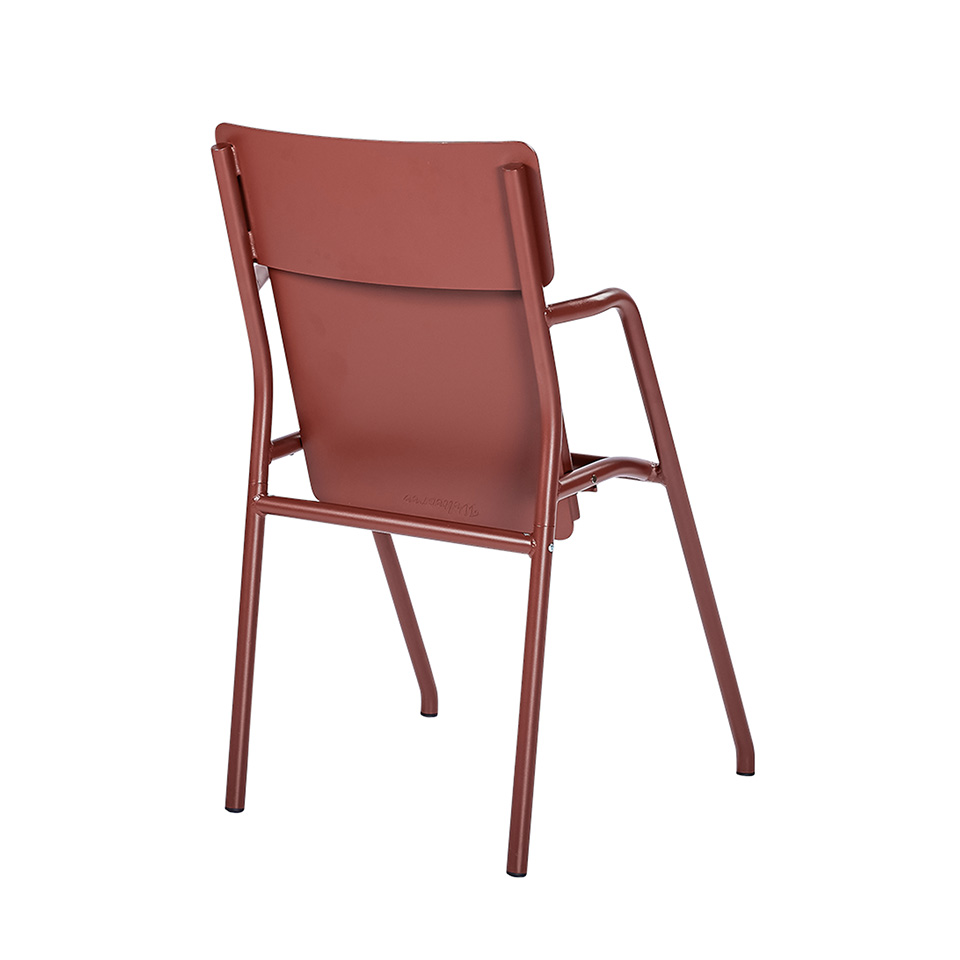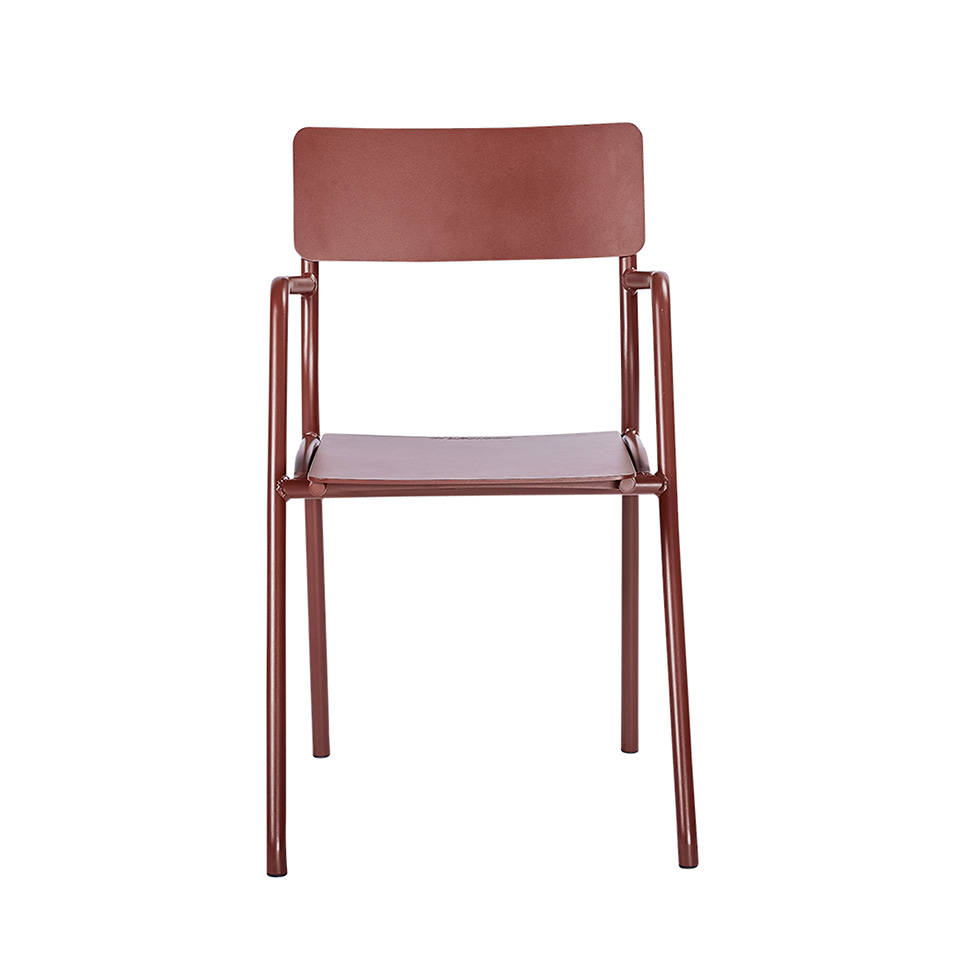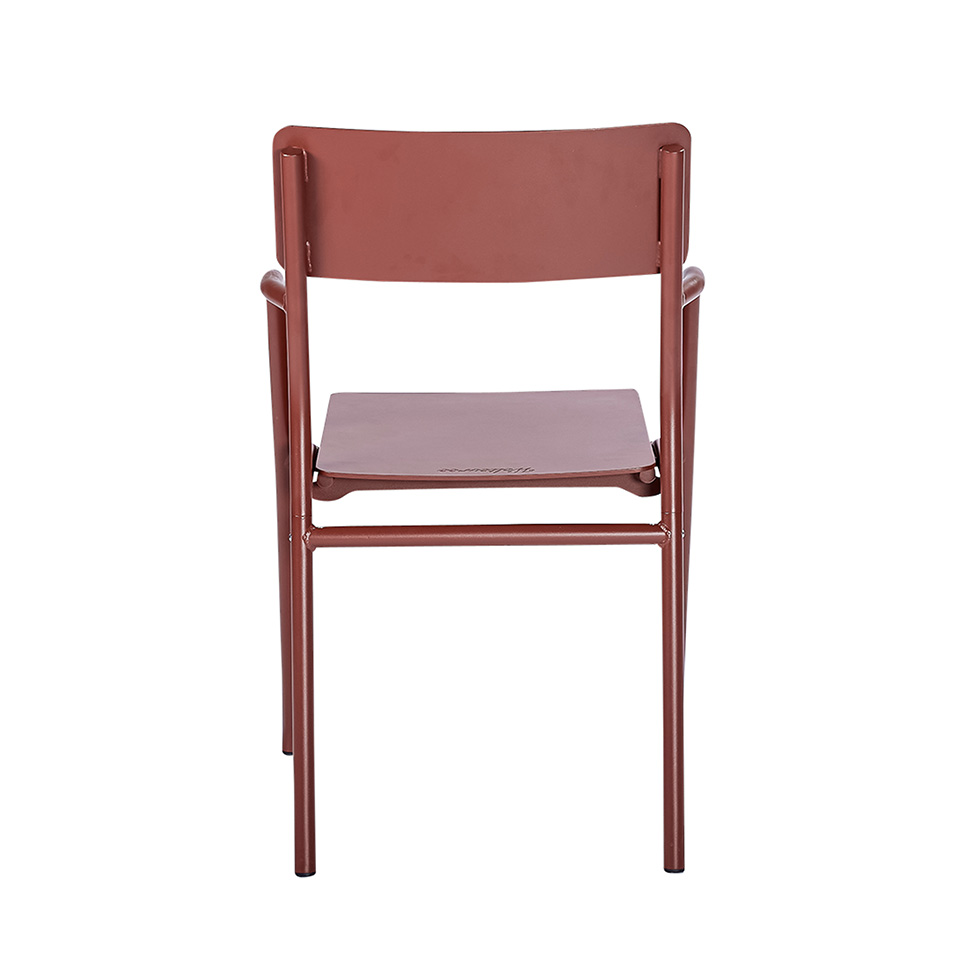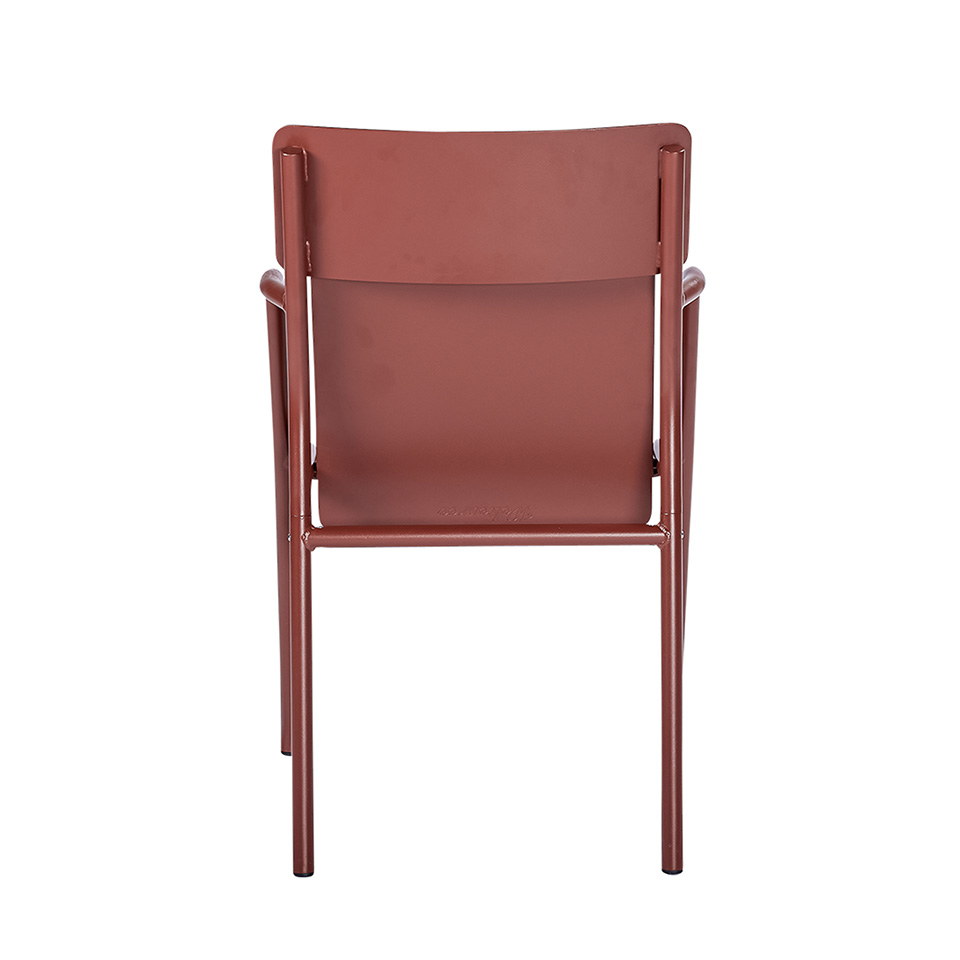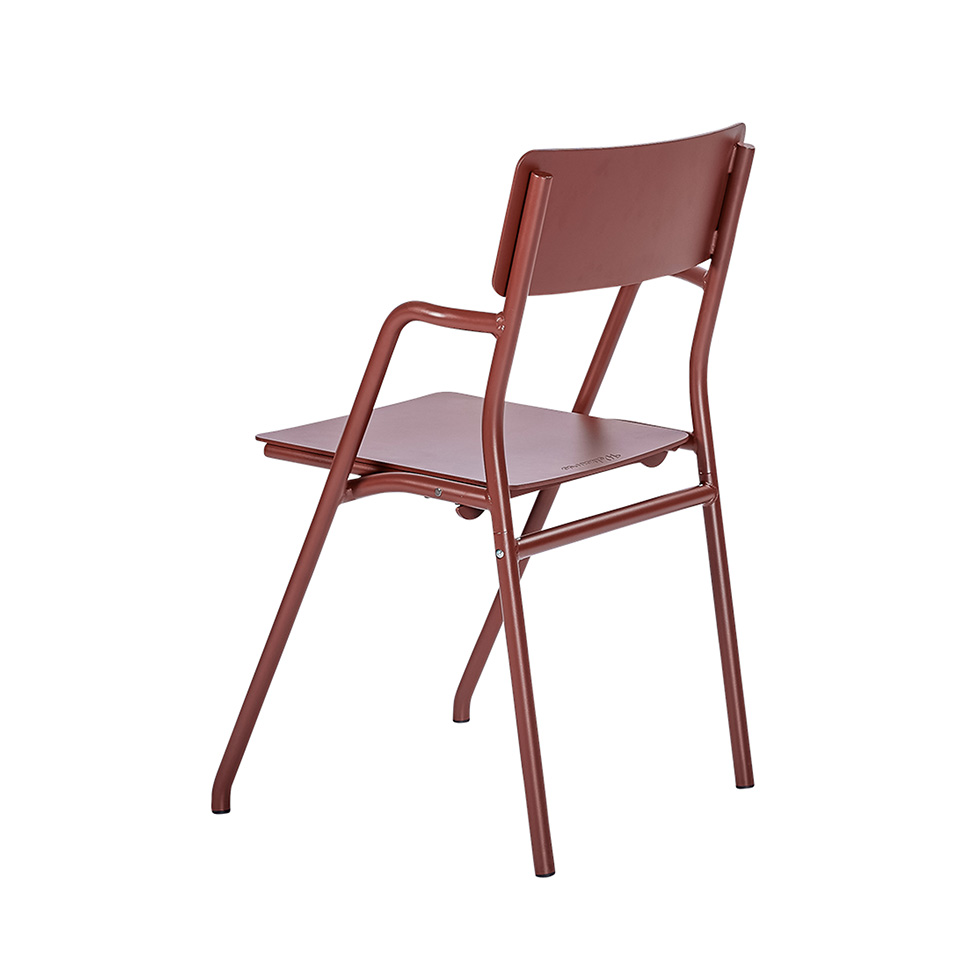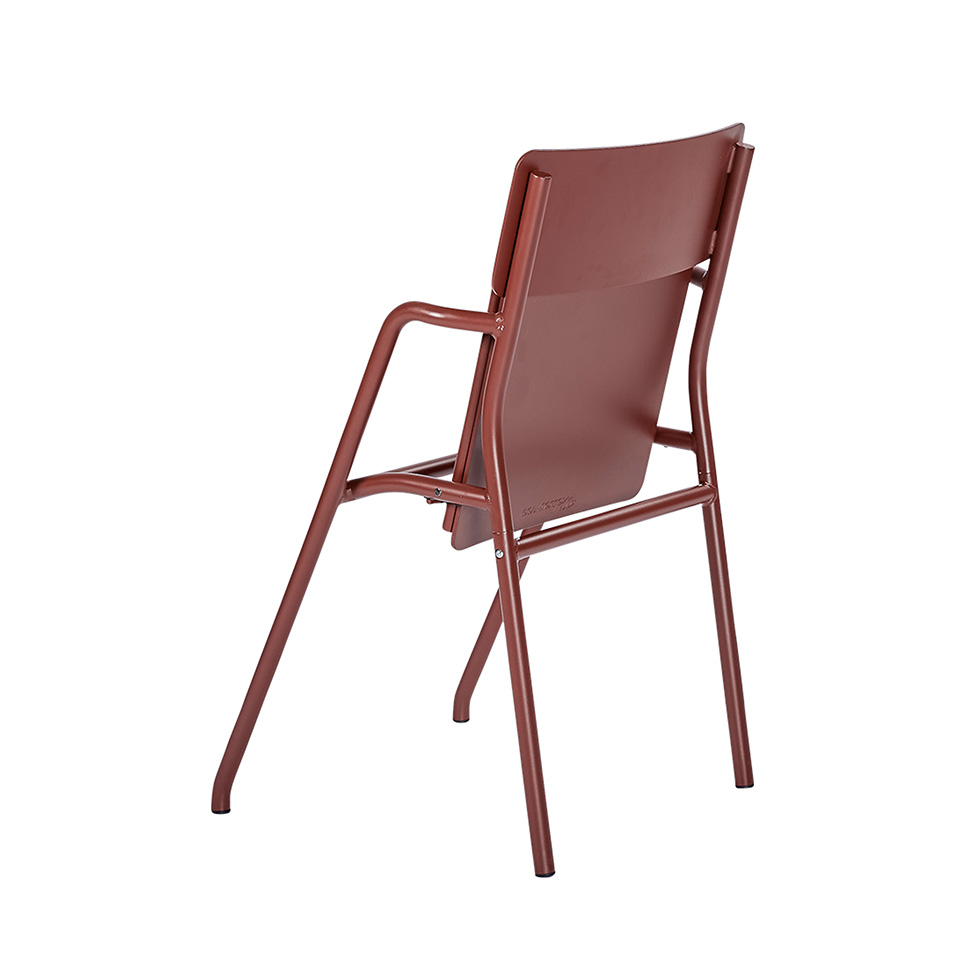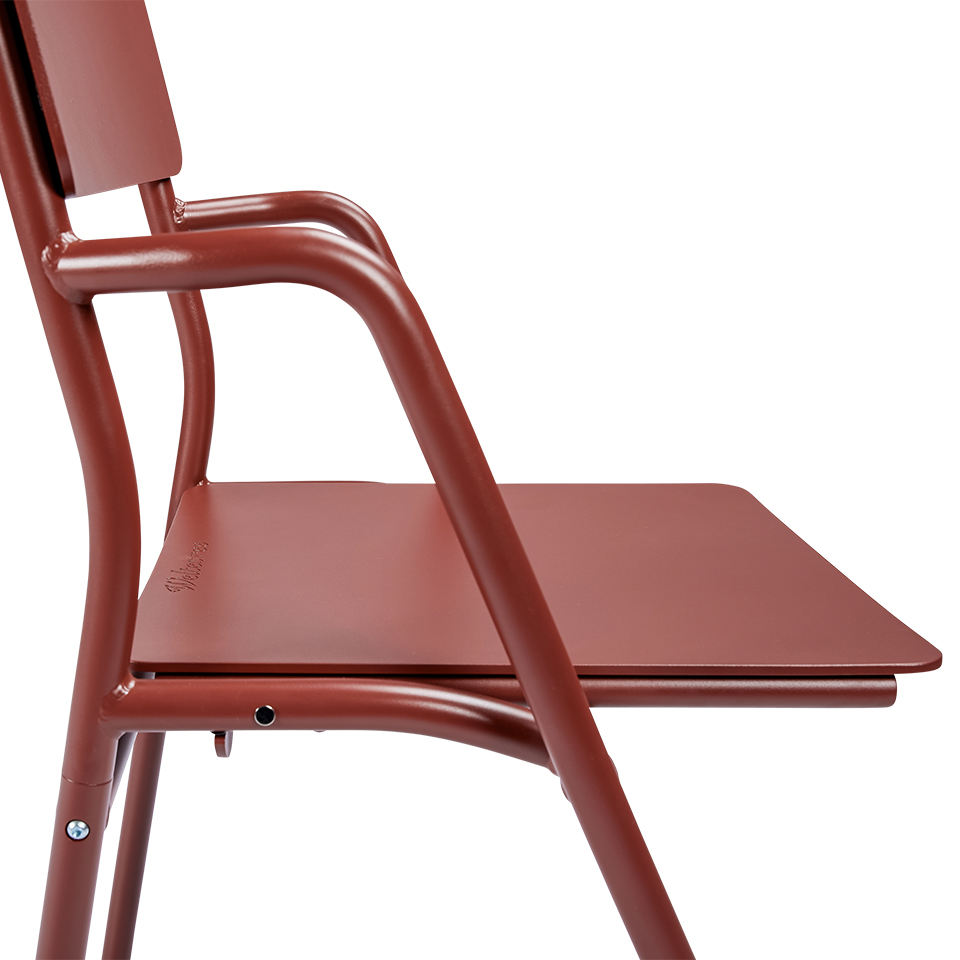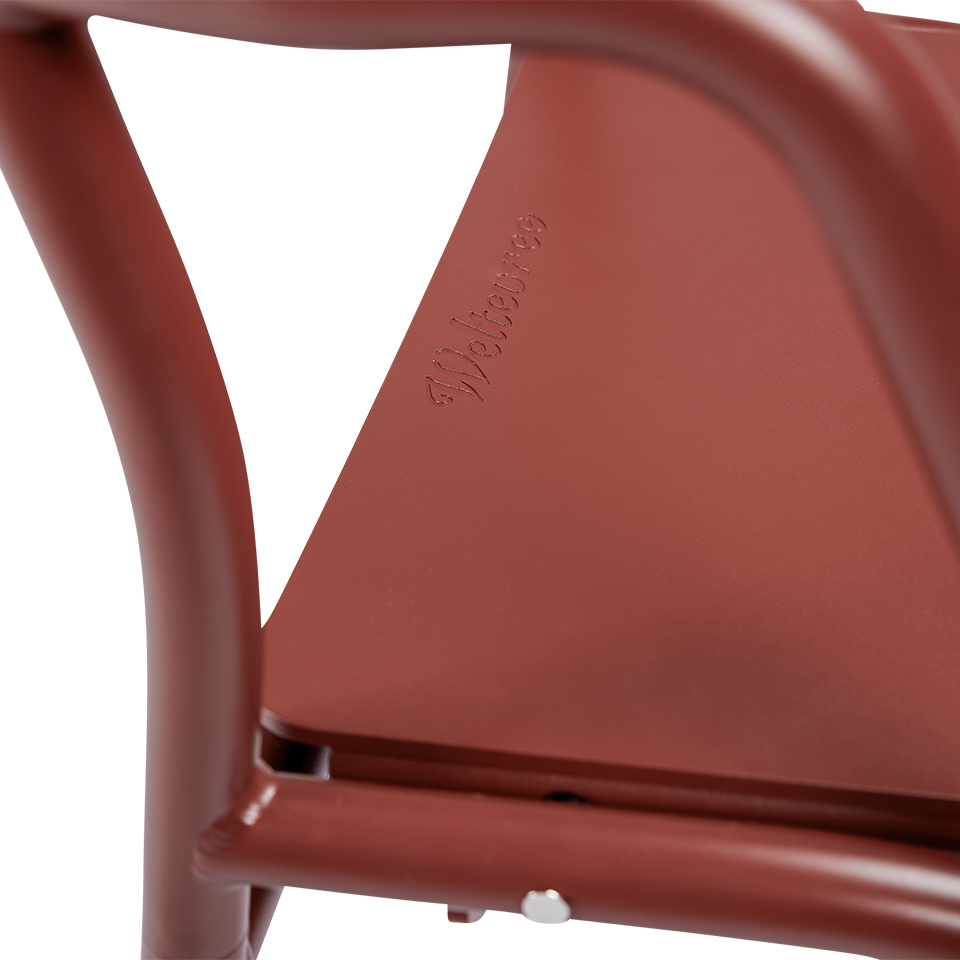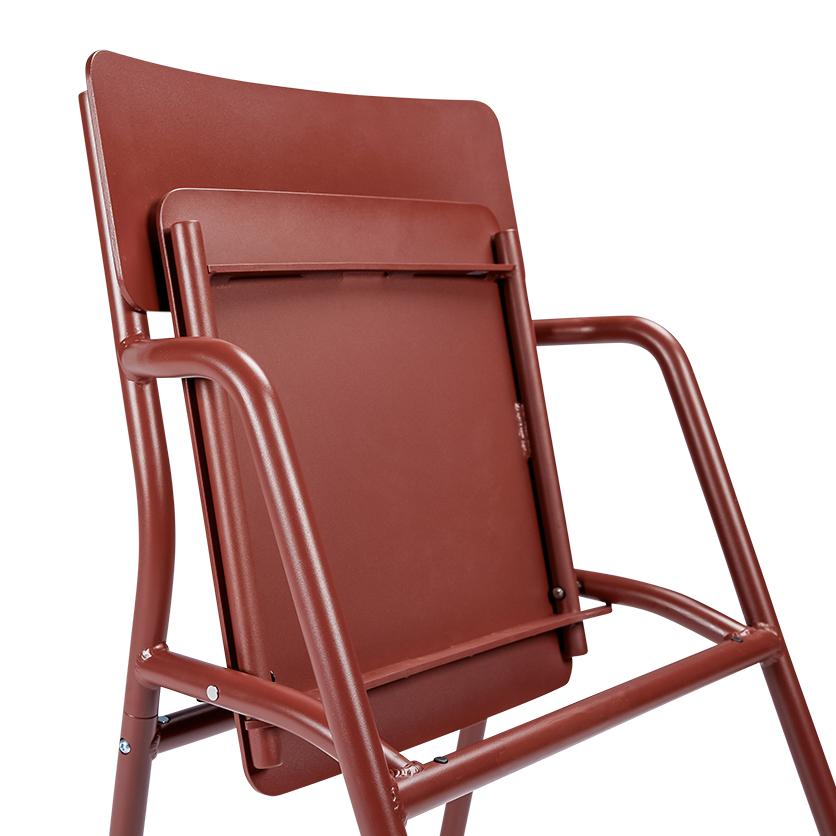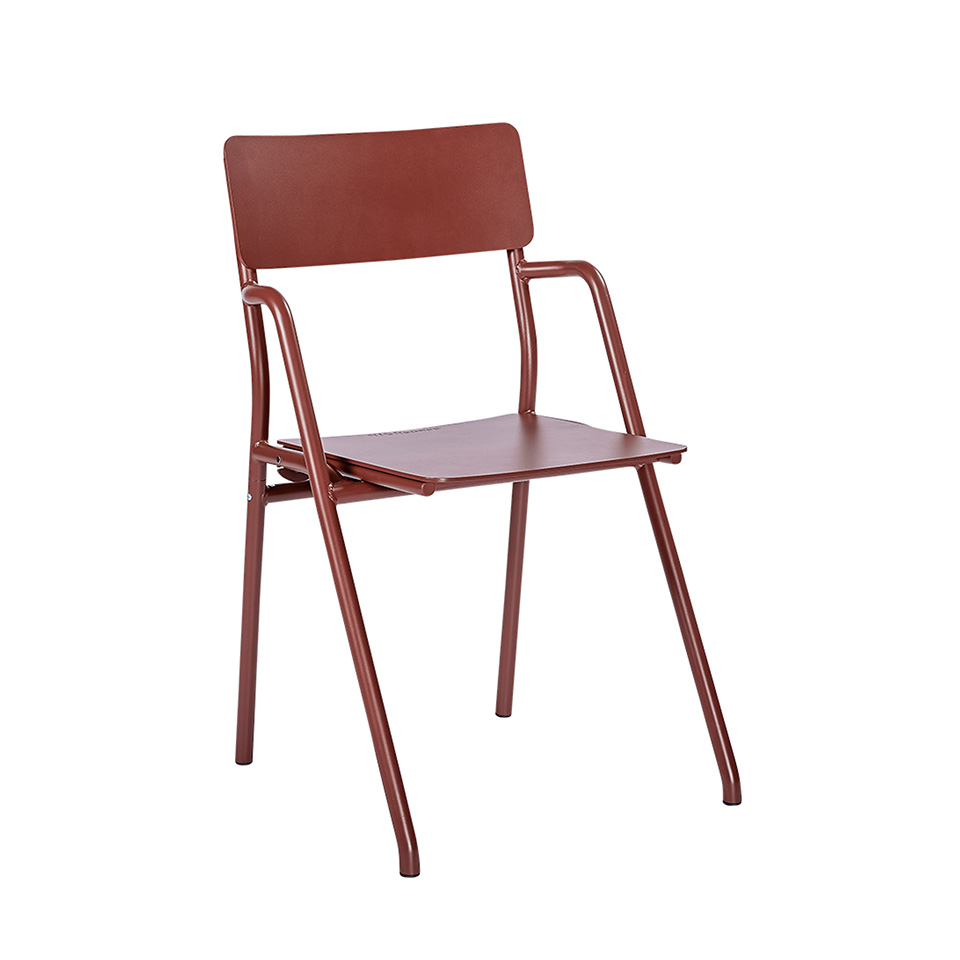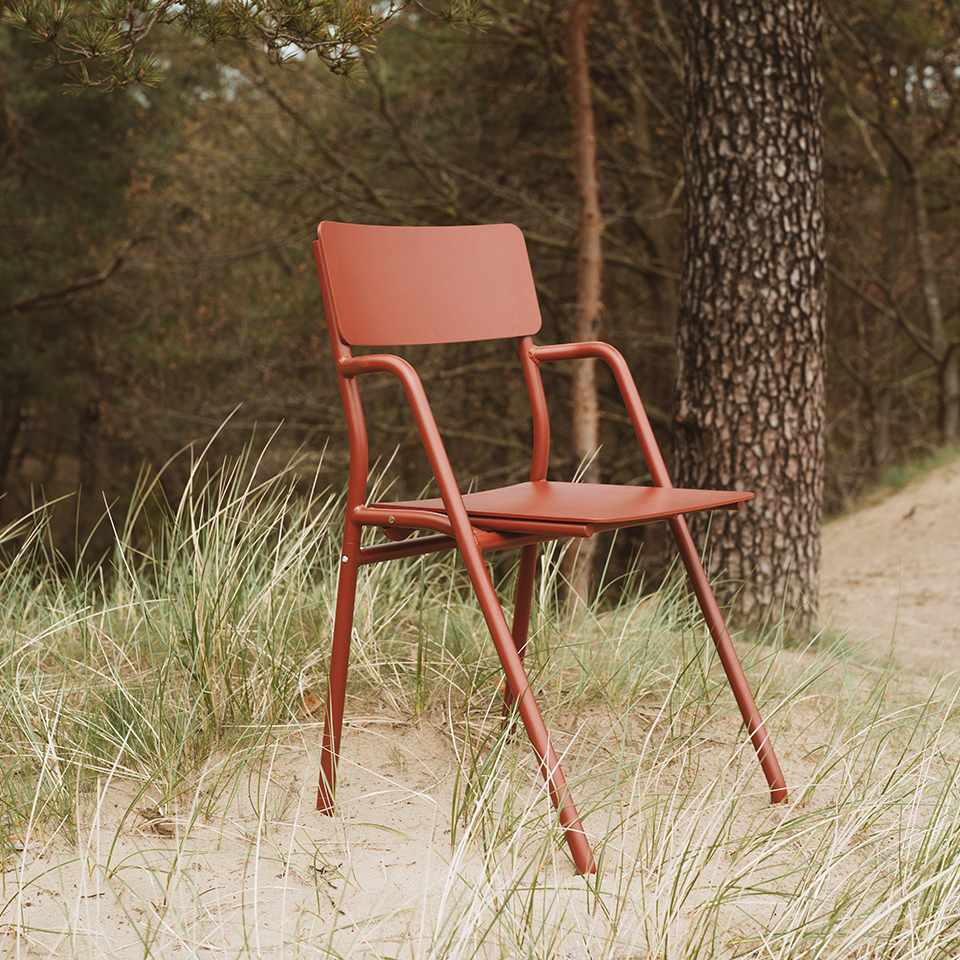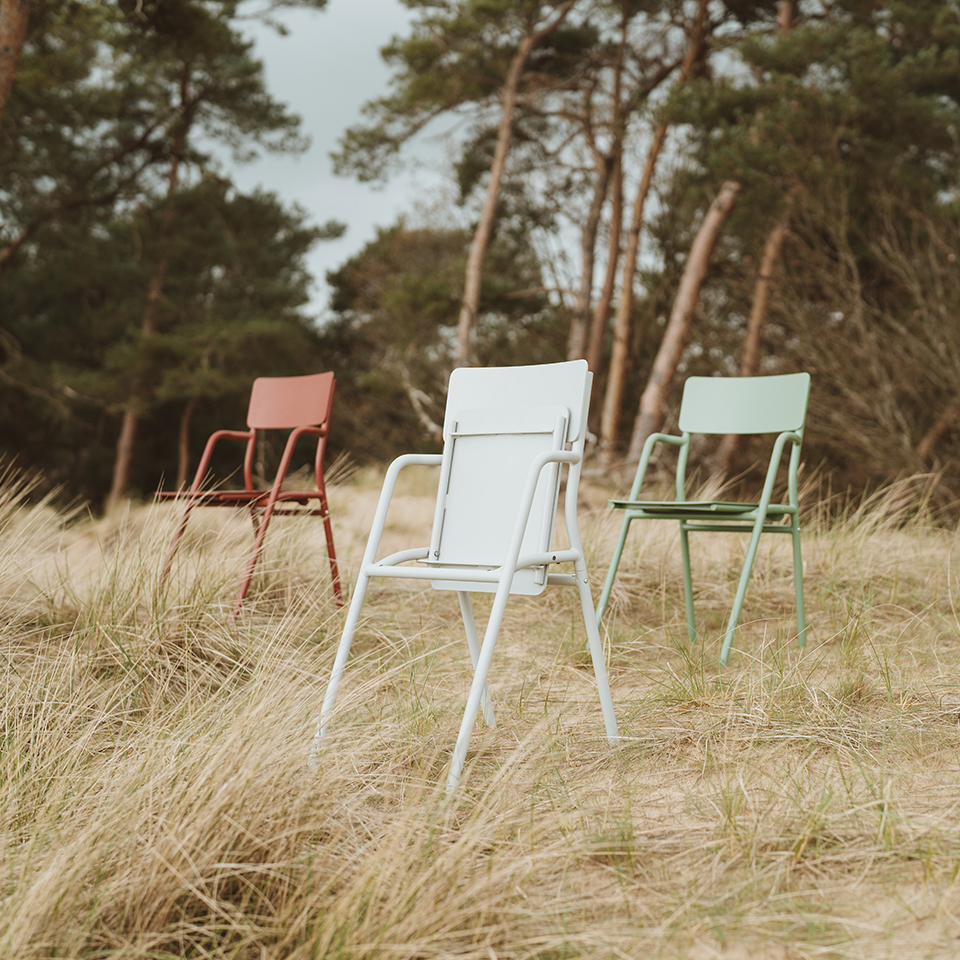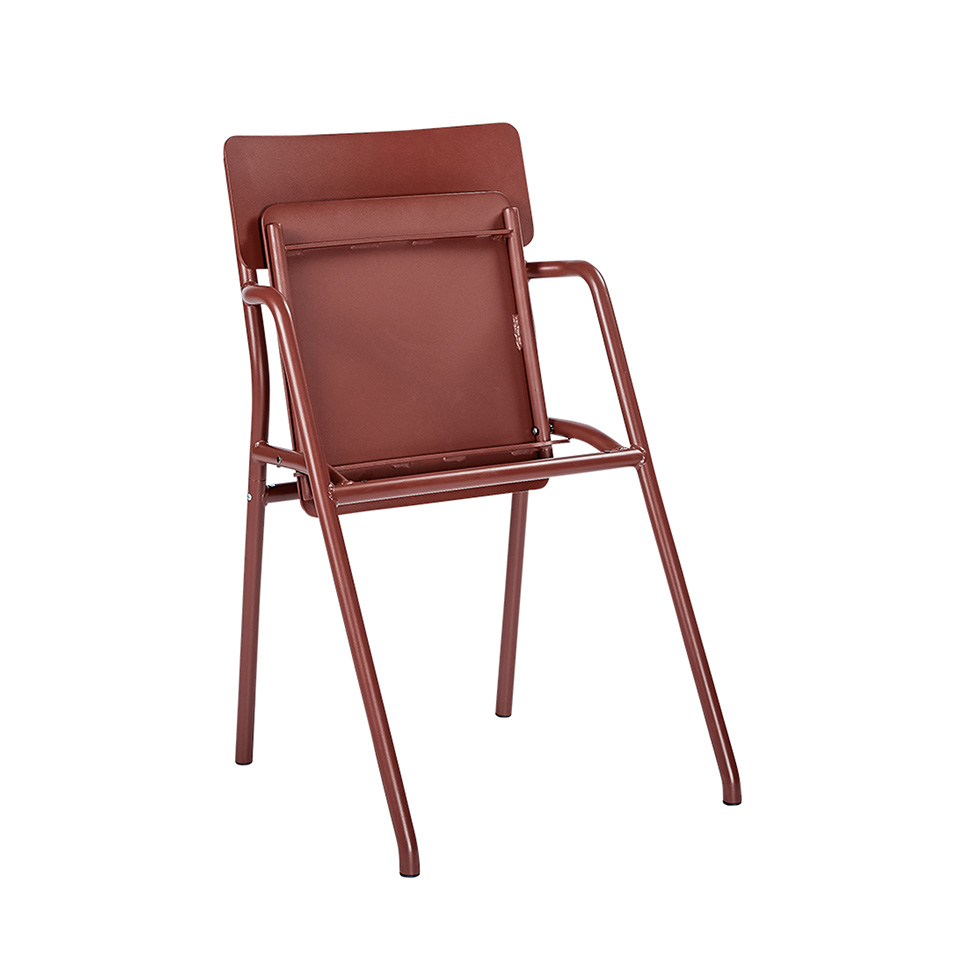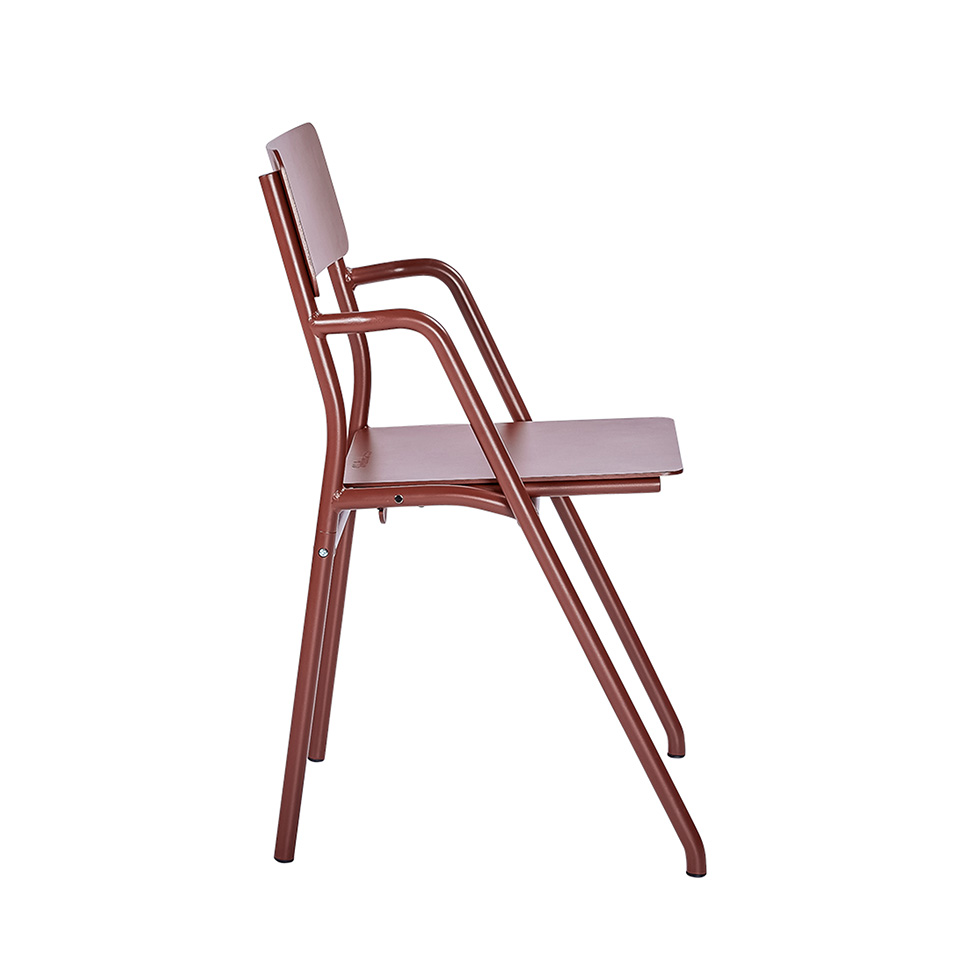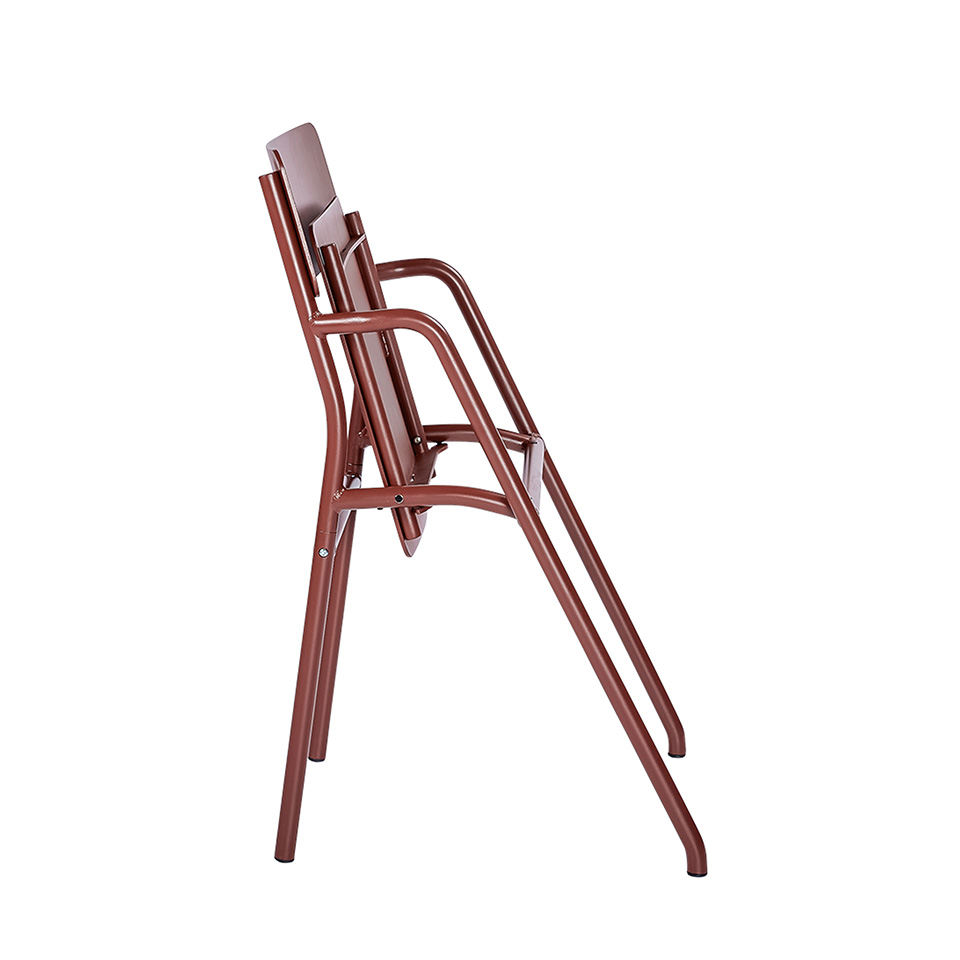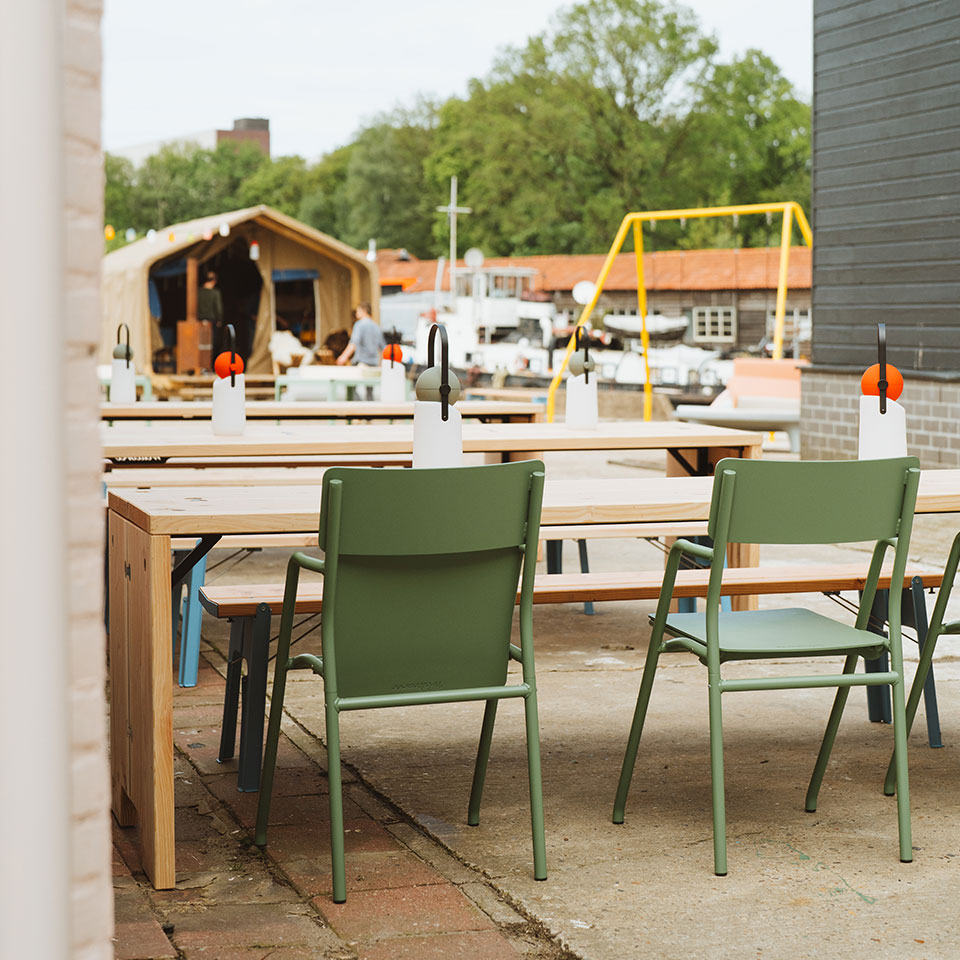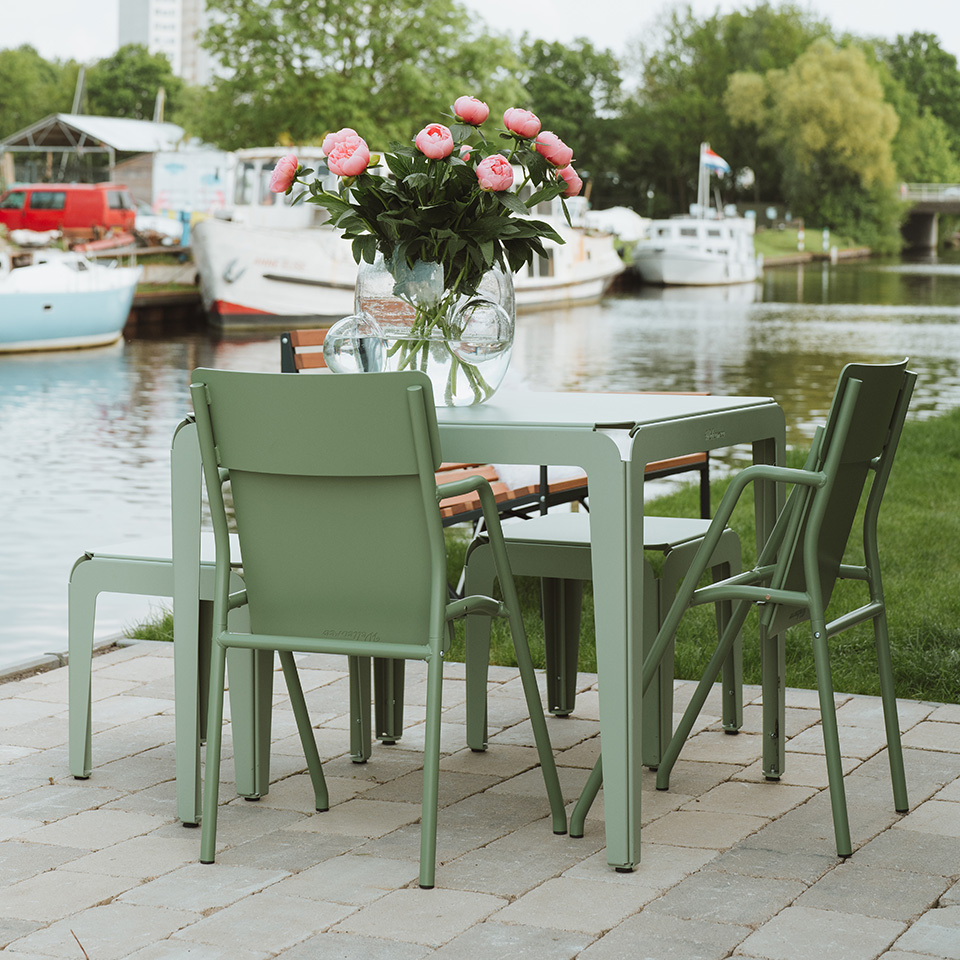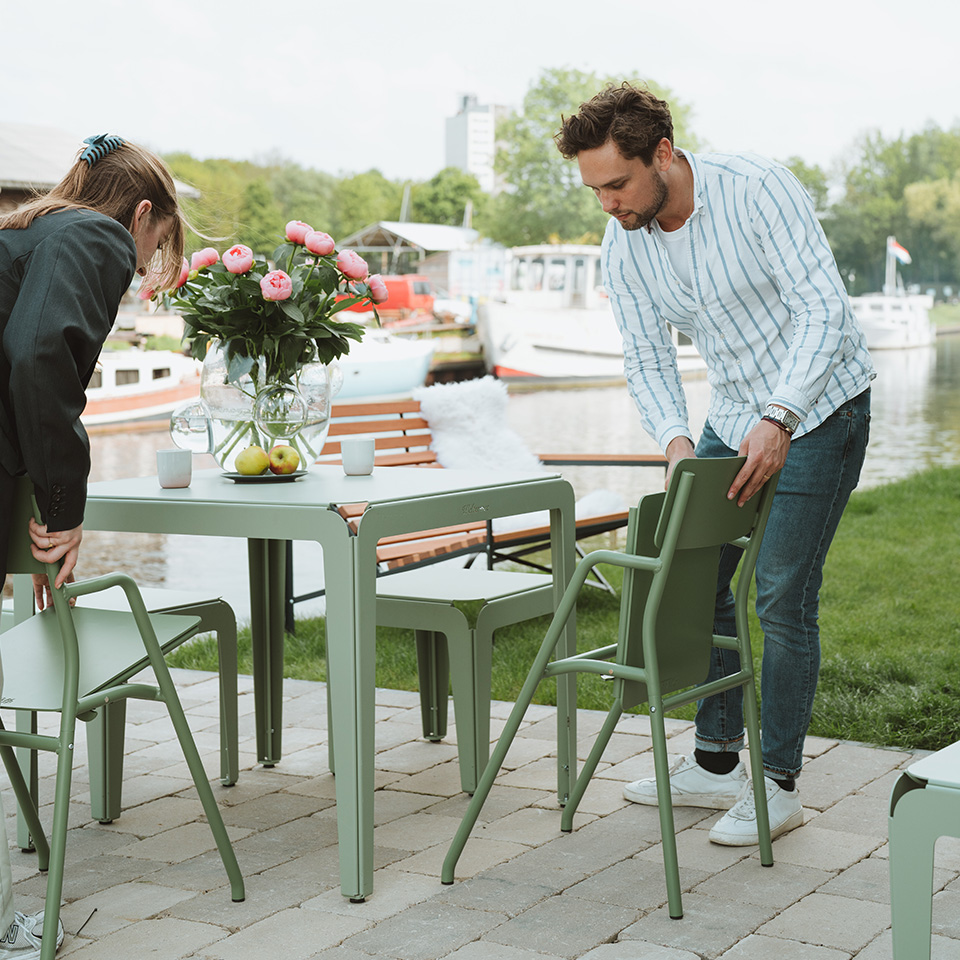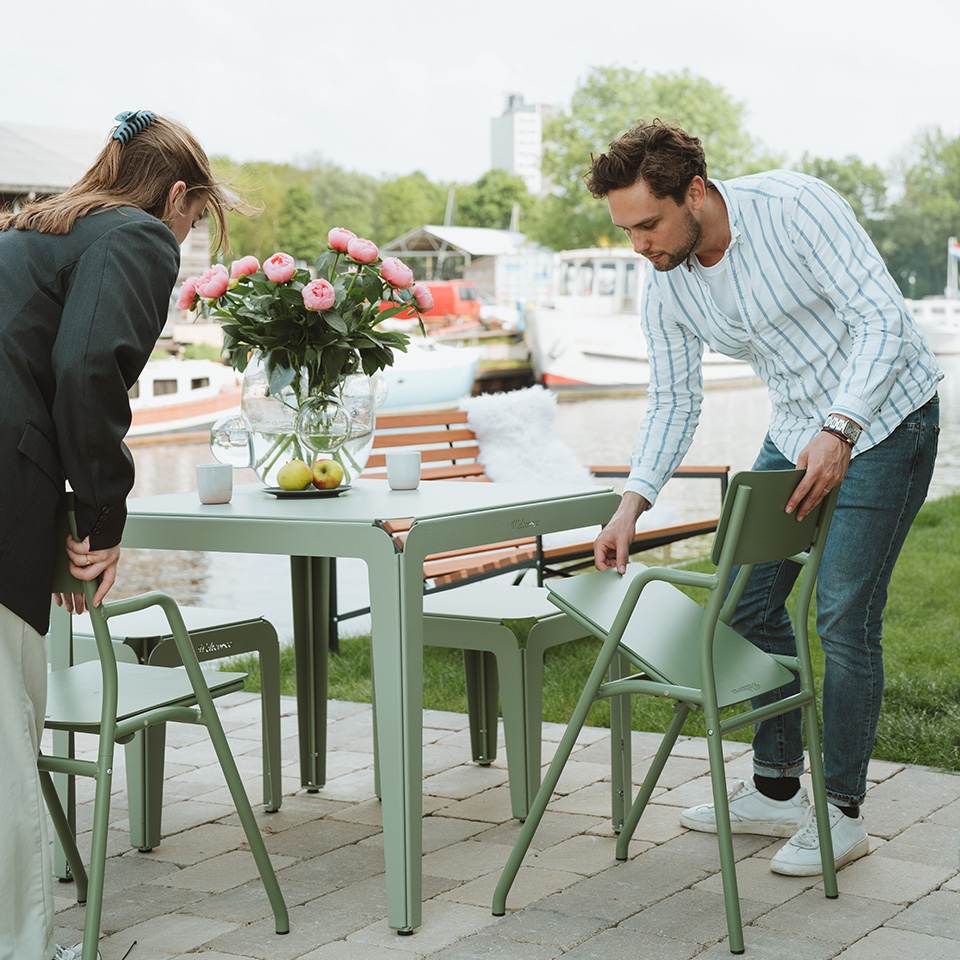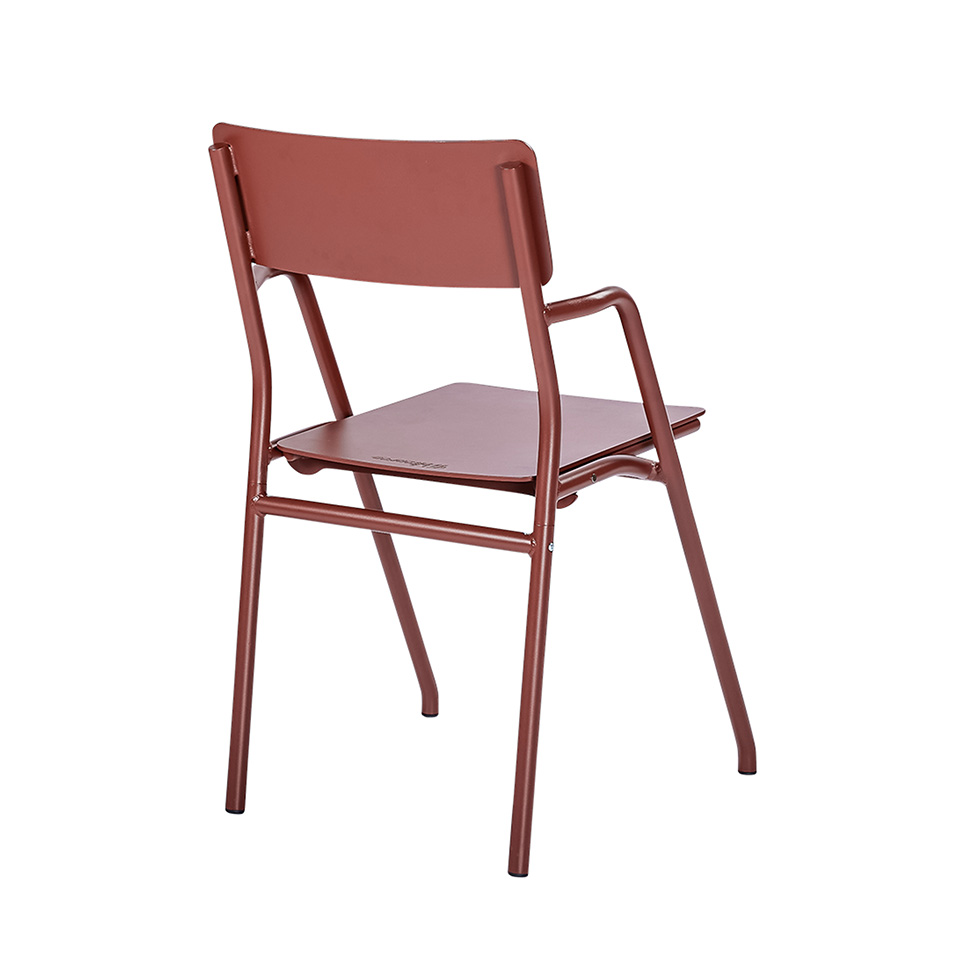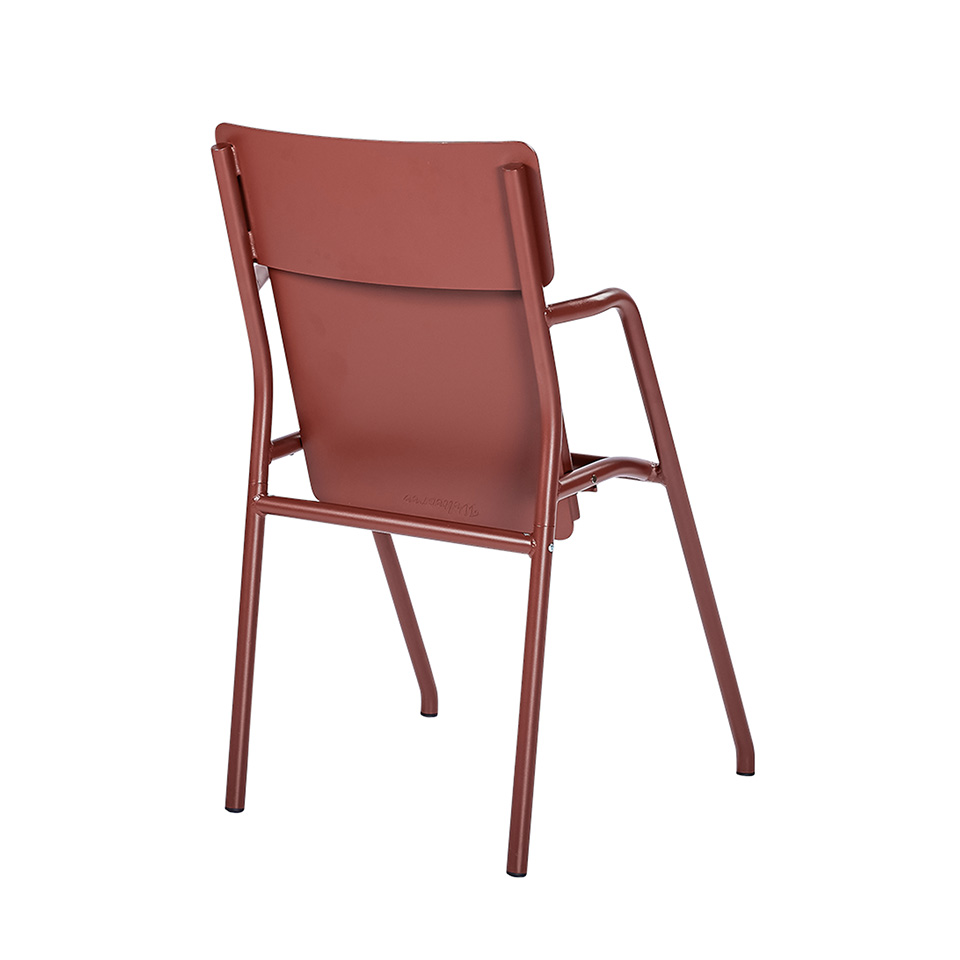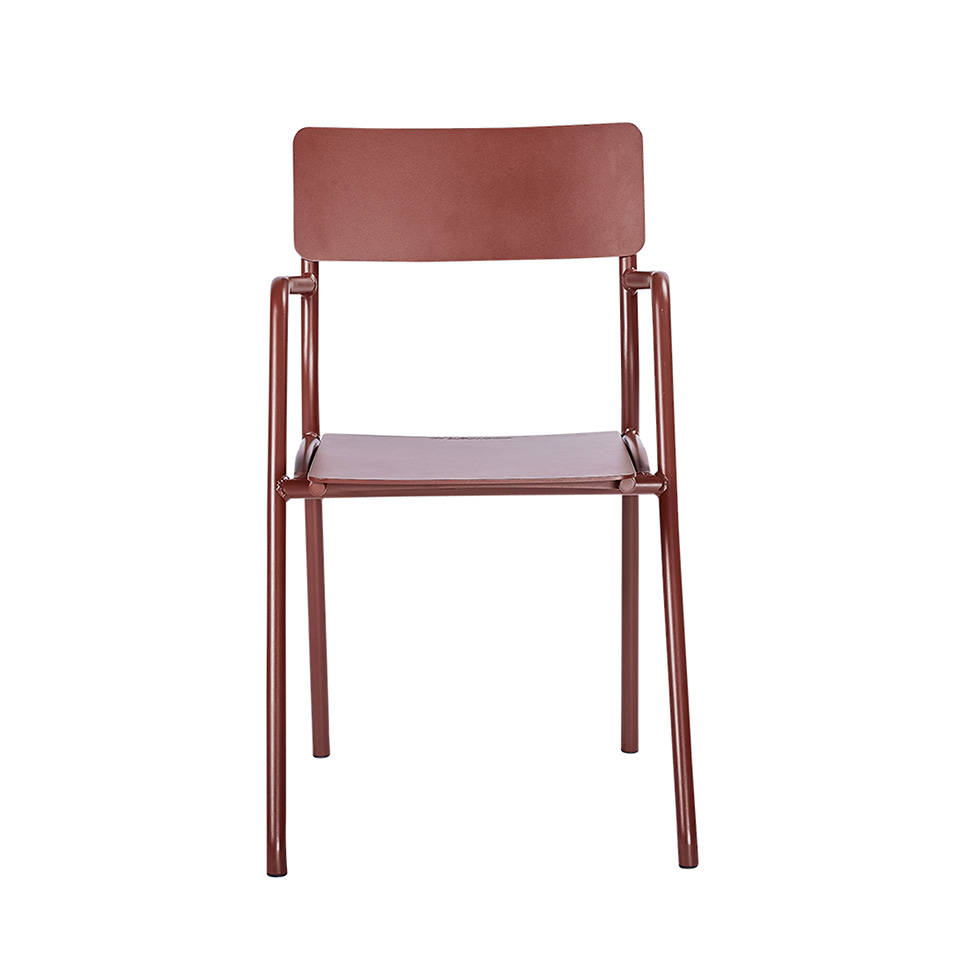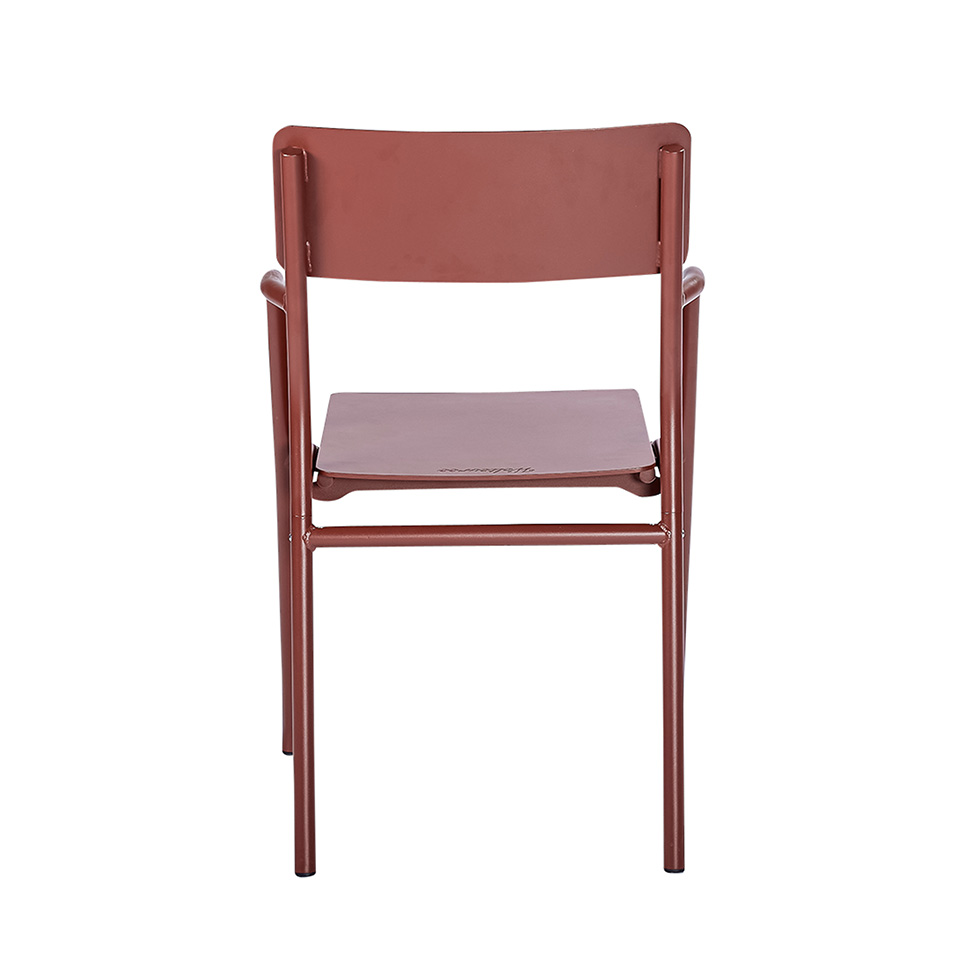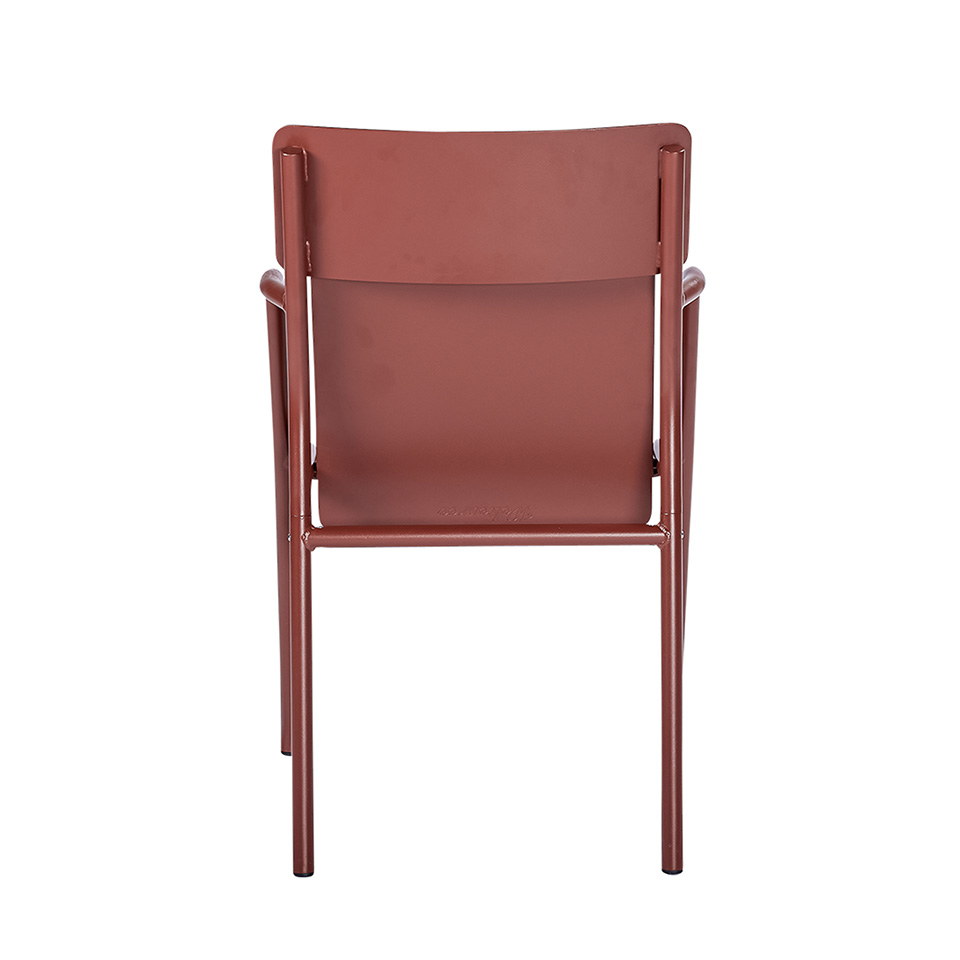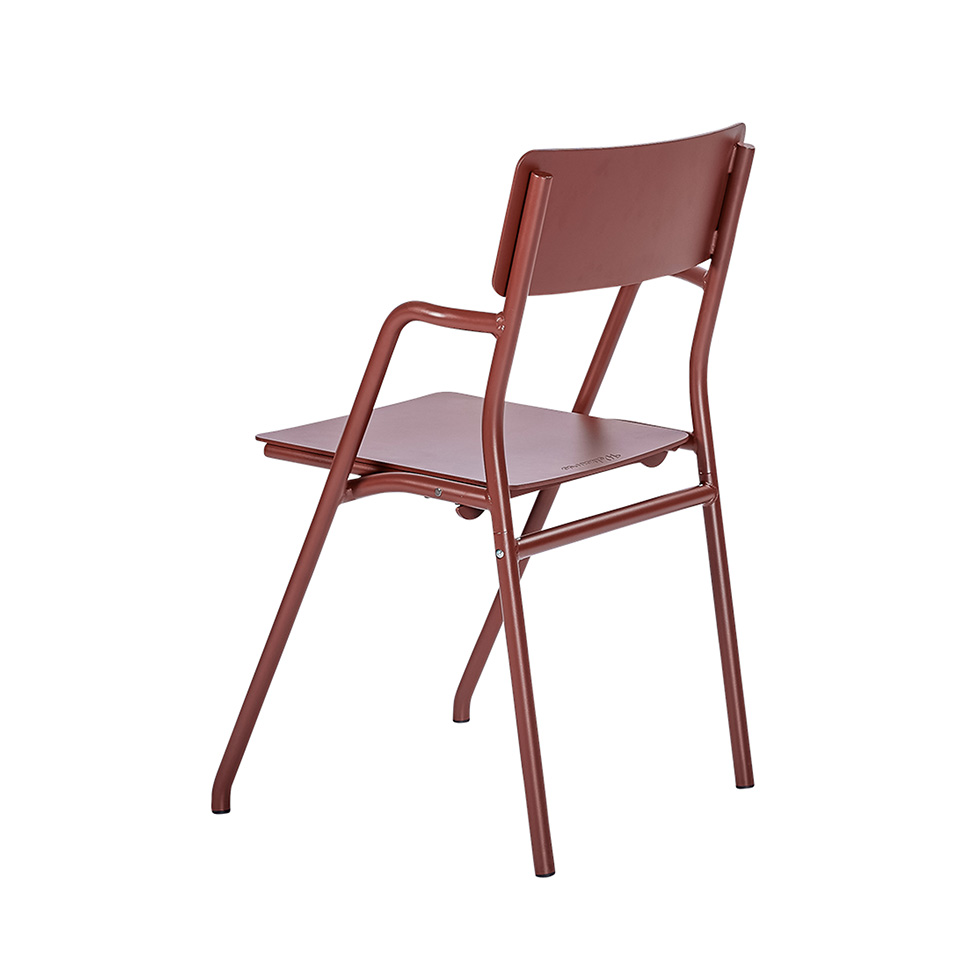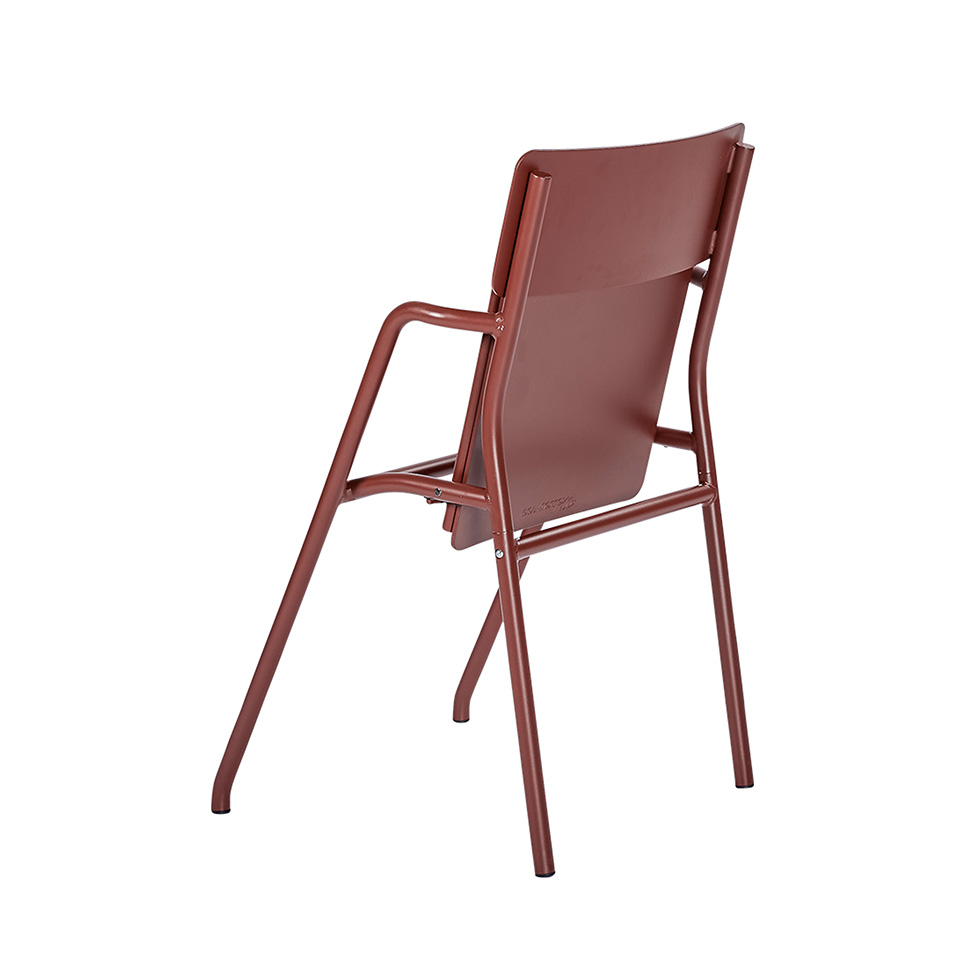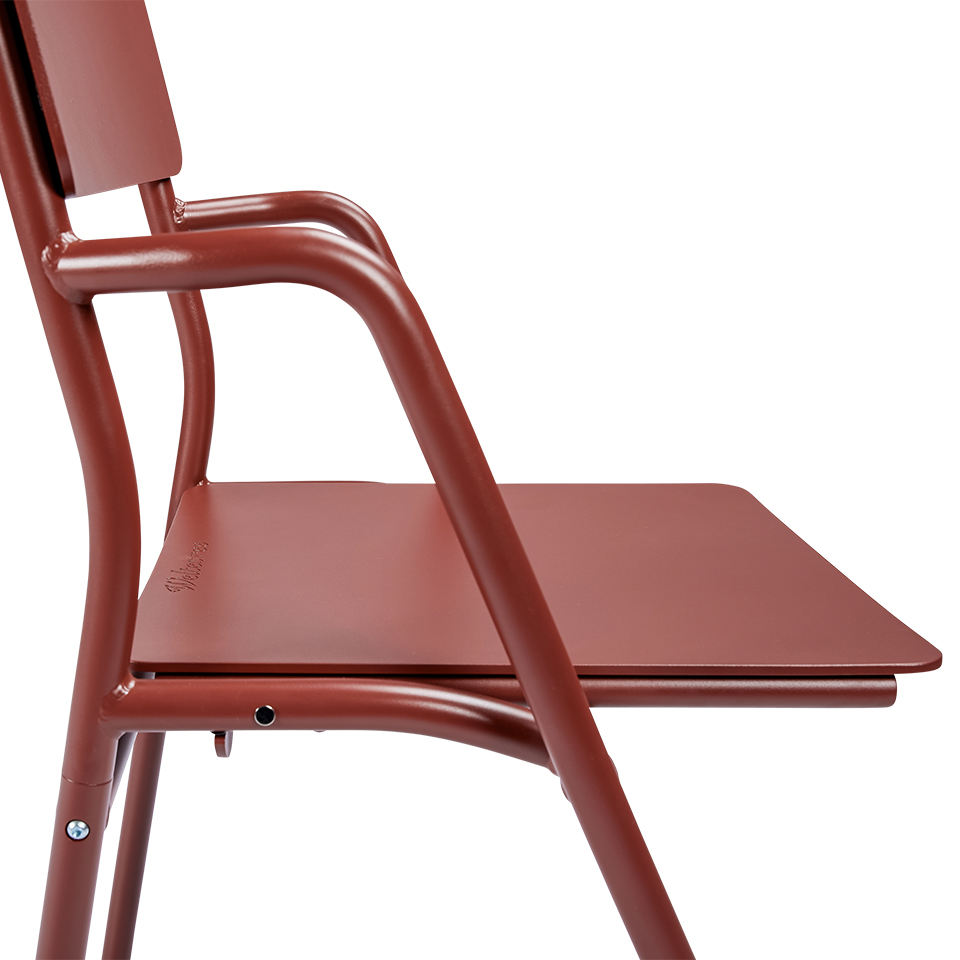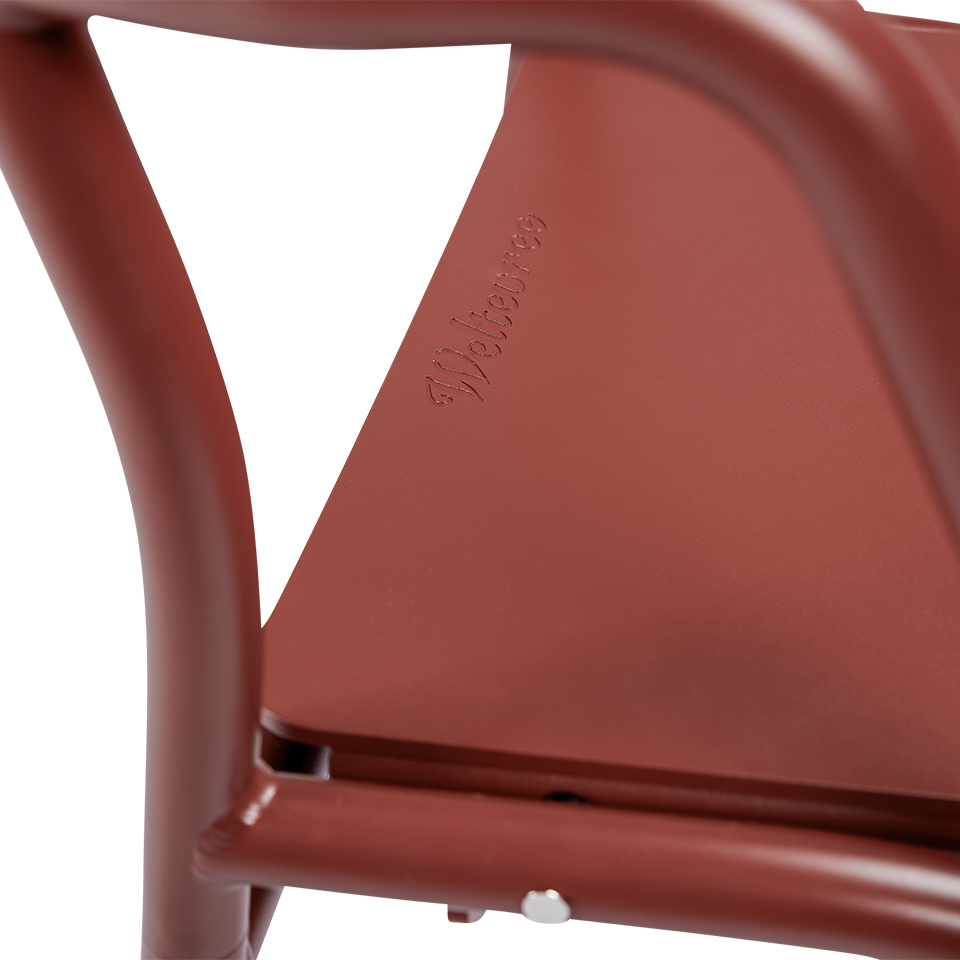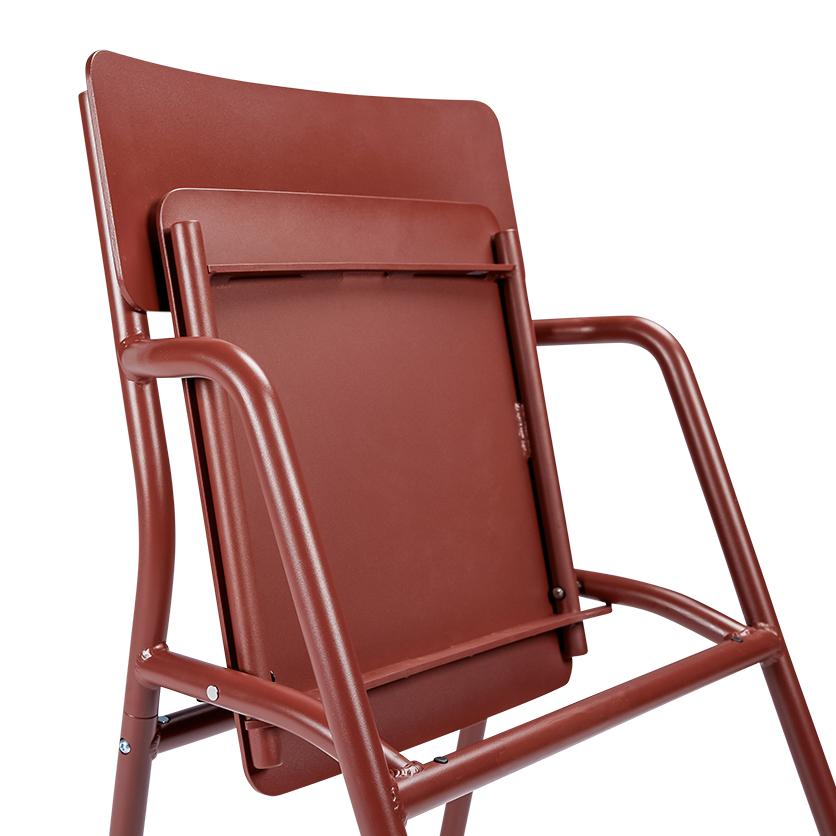 FLIP-UP CHAIR
Garden chair with flip-up seat
Delivery time 2-5 workingdays
connected products
Complete the set with our matching products or accessories.
Always have a dry seat with the Flip-up chair. Simply flip up the seat when not in use to protect it from rain and dirt. No need to wipe it down with a towel - the next time you want to sit outside, the chair is immediately ready for use. The slight angle in the design makes it a comfortable seat. Because it is horizontally stackable, it needs little space to store in winter (although the material is so durable it can withstand all weather conditions, even in winter). Great if you have a bigger company to seat for an outdoor dinner party. The Flip-up chair is made of super long lasting aluminum and is maintenance free. The chair is powder coated and is available in Oxide Red, Agate Gray and Olive Green.
| | |
| --- | --- |
| EAN: | 8719274202653 |
| Length: | 535 mm |
| Width: | 510 mm |
| Height: | 840 mm |
| Weight: | 5.5 kg |
| Designer: | Théo Blanchard |
| Space: | Suitable for indoors and outdoors |
| Warranty period: | 12 months |
| Waterproof: | Yes, leaving it outside is possible, but the advice is still to store it inside in a dry place. |
| Material: | Aluminium |
| Finish: | Powdercoated |
| Product Color : | Oxide Red RAL 3009 |
How should I clean the Flip-up Chair?
Clean the Flip-up Chair with a soft cloth or brush that is not abrasive. Use lukewarm water or a mild soap solution, for example, green soap. Rinse the frame with clean water and dry with a cloth. We recommend removing bird droppings as soon as possible, as they can permanently damage the material.
Can the chair stay outside all year?
The chair can remain outside all year round. Do not cover the Flip-up Chair with plastic; the chemical components in this material can, over time, affect the appearance of the paint deteriorate. It is better to leave the chair outdoors uncovered.
HIGHLY DURABLE ALUMINIUM
The Flip-up chair is made of lightweight aluminum, making it easy to move around. Aluminum is highly durable: from all the aluminum ever mined, 90% is still in use, meaning the Flip-up chair has an almost never-ending lifespan.
JUST FLIP IT
The flippable seat protects the chair from rain and dirt. No need to clean before you can sit down, simply flip the seat down when you want to sit, and back up when not in use.
HORIZONTALLY STACKABLE
The Flip-up chair is great for outdoor dining or seating a bigger company. When not in use, the chairs are horizontally stackable due to the flippable seat, meaning they don't take up much space to store.
"The weather directly influences how you use the chair. Is the sun out? You can use the chair with the seat flipped down. Clouds rolling in? Flip the seat up to protect it from the rain and dirt."
Théo Blanchard
OUR PRODUCT, USED BY OUR COMMUNITY
Mention #worldofweltevree for a chance to be featured and inspire others.