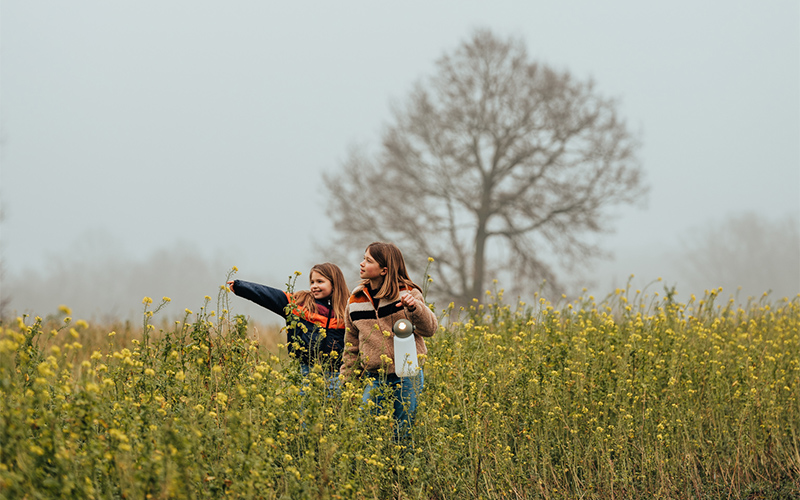 The importance of making outdoor memories
Fitting right in with our mission is a book called 'Wolvenkinderen', or Wildchilds in English. The aim of this book written by Richard van der Vieren and Roosje Koninckx is to take kids outside. Out into a world that's full of discoveries and surprising dishes to try. Because we all spend way too much time indoors. Trees have been replaced by screens and self-built cabins stay empty.
In the words of Richard and Roosje themselves: "This book is an answer to a question we both asked ourselves: When did we stop being our own heroes? We used to play outside, horse around, get dirty and make up stories. We would close the door behind us in the morning and would only come back briefly to eat some food. Building campsites, making up stories, building a fire, creating mud castles… we, and our children, seem to have forgotten how fun playing outside is, and how healthy it is to get dirty once in a while. To discover nature in its pure simplicity. To hold a frog in your bare hands or to discover a bird's nest, what can be more amazing?"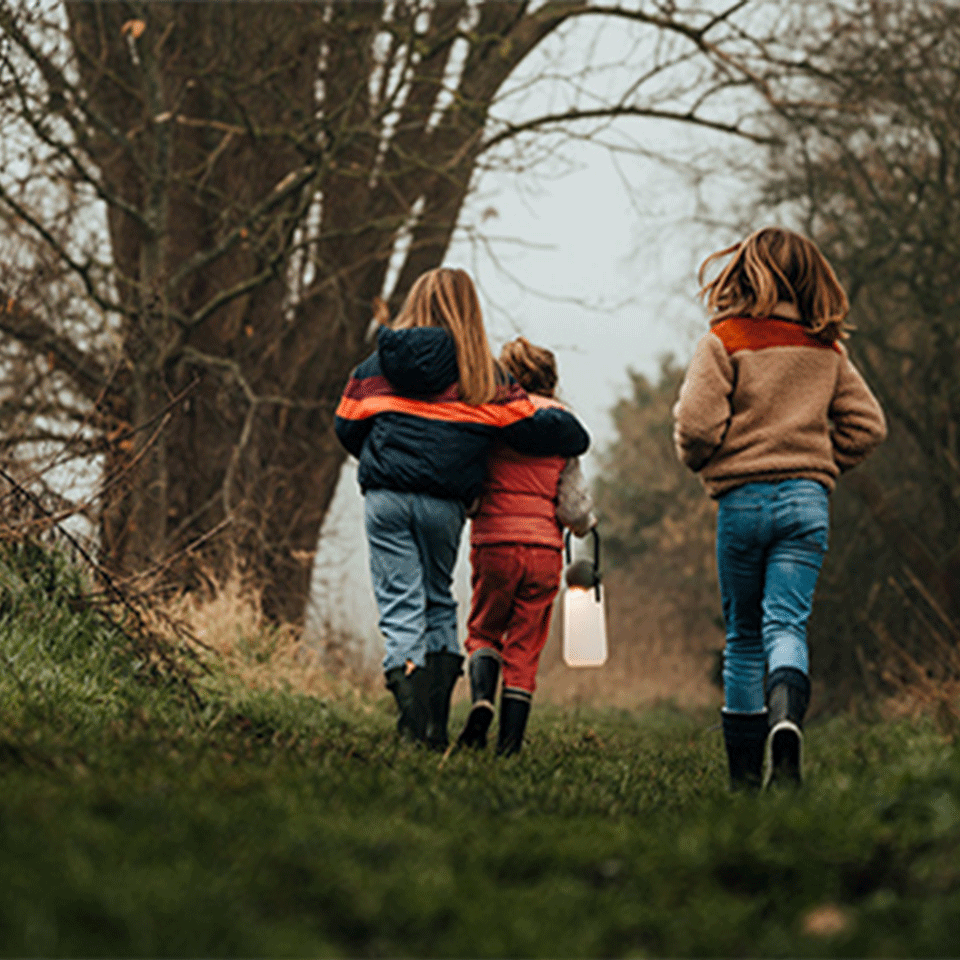 This is why they wrote the book 'Wildchilds'. You can decide what you do with it yourself, but it is meant to inspire and to get you moving. Richard and Roosje encourage you to make your own story. To try and experiment and fail. "Because failing is exactly what you need sometimes. Real heroes were dirty trousers, get up when they fall and look for solutions, together. All in their own world."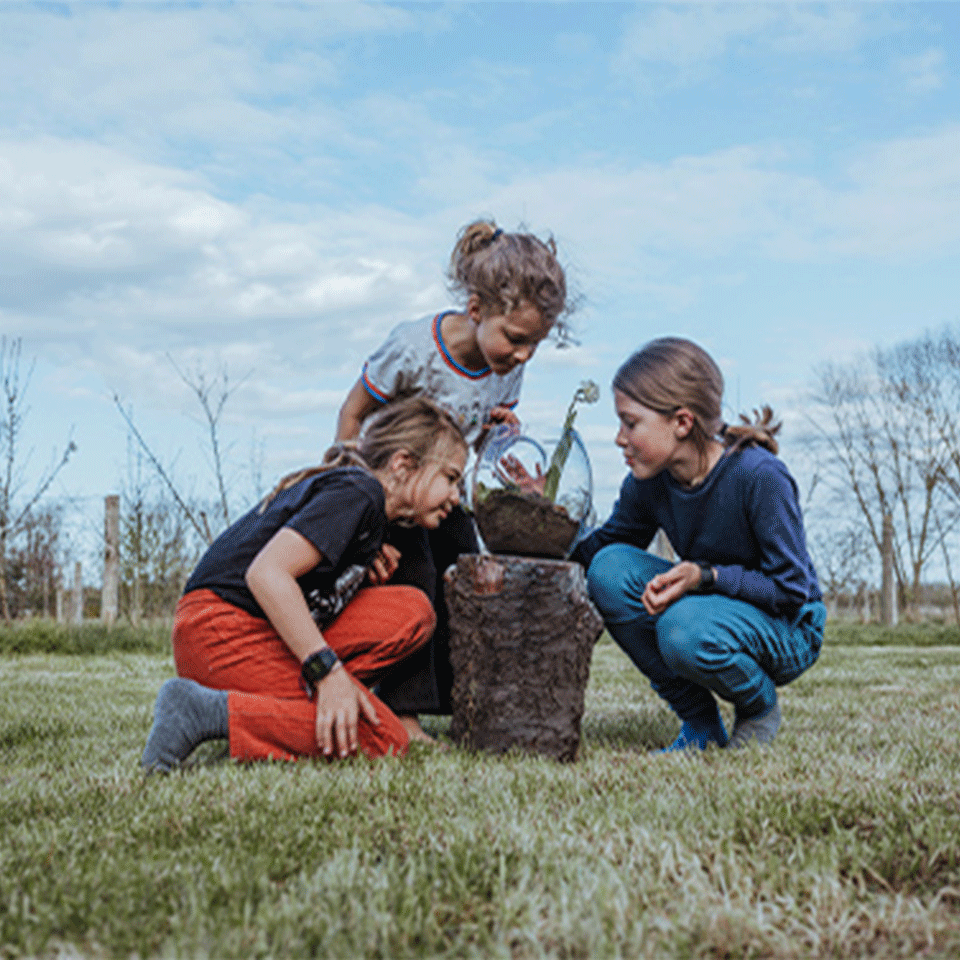 Wildchilds is a concept that promotes outdoor life and offers inspiration for countless adventures right outside your door; adventures that can be achieved with our products like the Guidelight and the Local Habitat. They both ask for an active approach. So, go on an outdoor adventure, explore and make some new memories! "
The Guidelight has become a household staple at Wildchilds. During campfires, as an ambience light, and even to find the way back inside! Once inside we even use it as a reading light for the kid's rooms." – Wildchilds
On the Local Habitat
The Local Habitat is a glass research dome that encourages you to meet the creatures that live in your surroundings. By taking it with you on your adventures, you can create a temporary home for the insects you find in the garden or pond near your house. With the help of a booklet created by biologist Arie van der Meijden, you get all the tips and tricks on responsible observation and what creatures you can expect to find in your surroundings.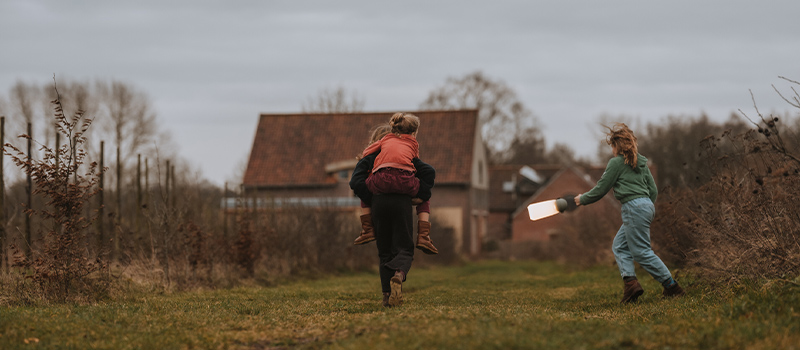 On the Guidelight
The Guidelight is another product that asks for an active approach. This multifunctional light is not your standard outdoor lantern: it functions as a flashlight, a focused spotlight and as ambient lighting. By simply turning the rotatable head, you can easily adjust the mood. From nightly forest adventures to a cozy dinner setting: the Guidelight really comes to life when it gets used!
For more information on Wolvenkinderen, check out their website
here
.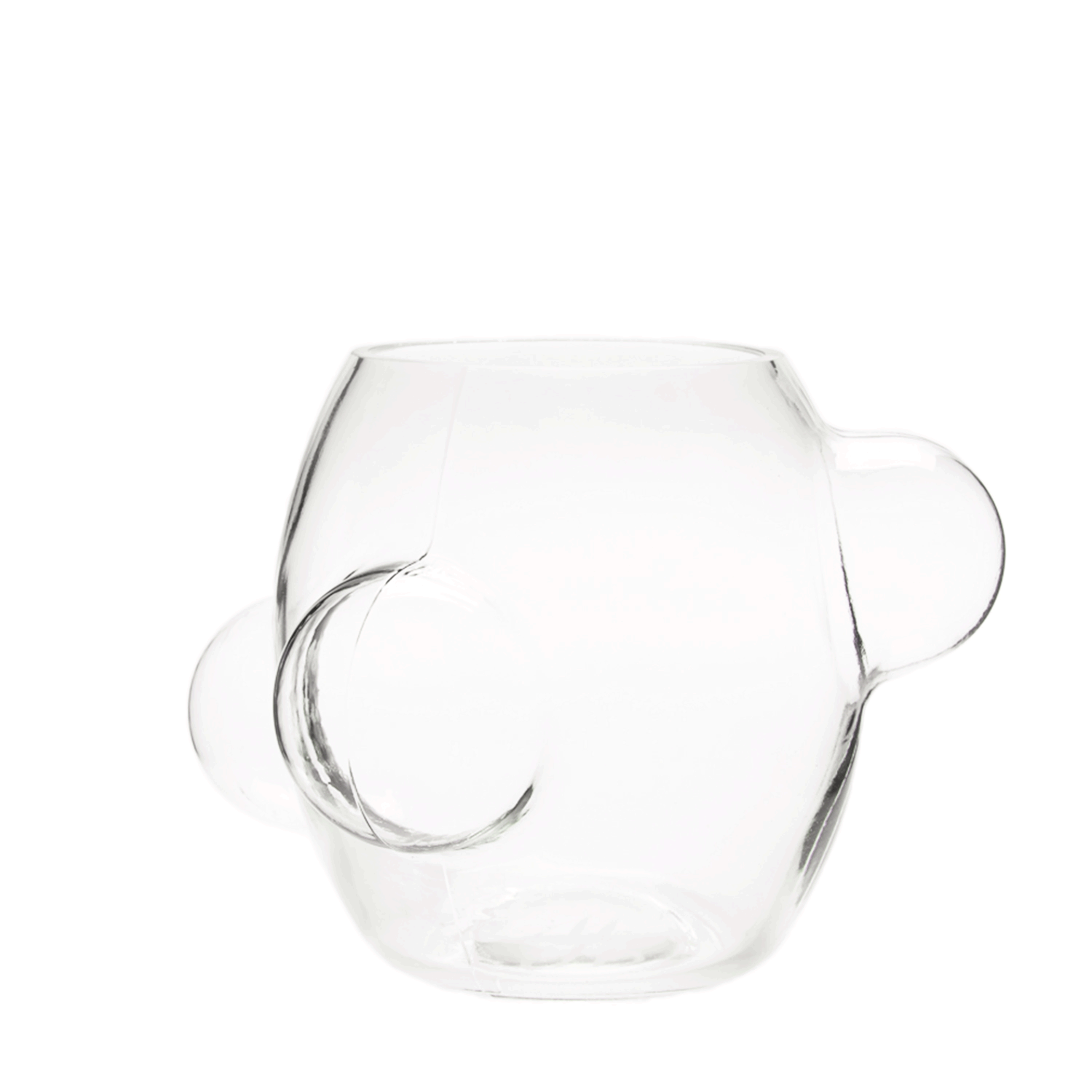 LOCAL HABITAT TERRARIUM
The Local Habitat, designed by Floris Schoonderbeek, is a special glass bowl. With the Local Habitat you can temporarily create your own ecosystem. Go into nature and create a green mini-world by yourself or with your children. From moss, leaves, sand and insects or water, fish and an aquatic plant. The Local Habitat is a perfect way to get kids in touch with nature. The large bubbles on the side have a magnifying effect. So you can observe insects or other animals even better. The Local Habitat can also be used as a quirky vase in your interior. Put a beautiful field bouquet in it, for example.