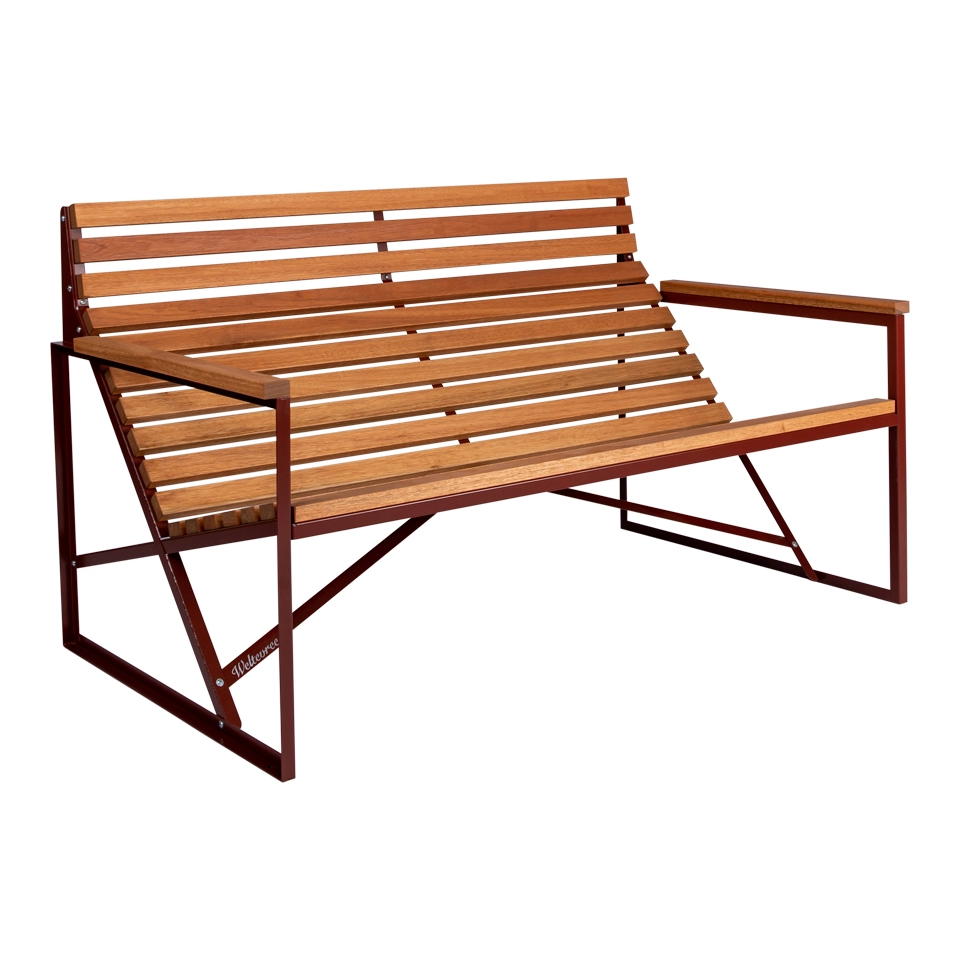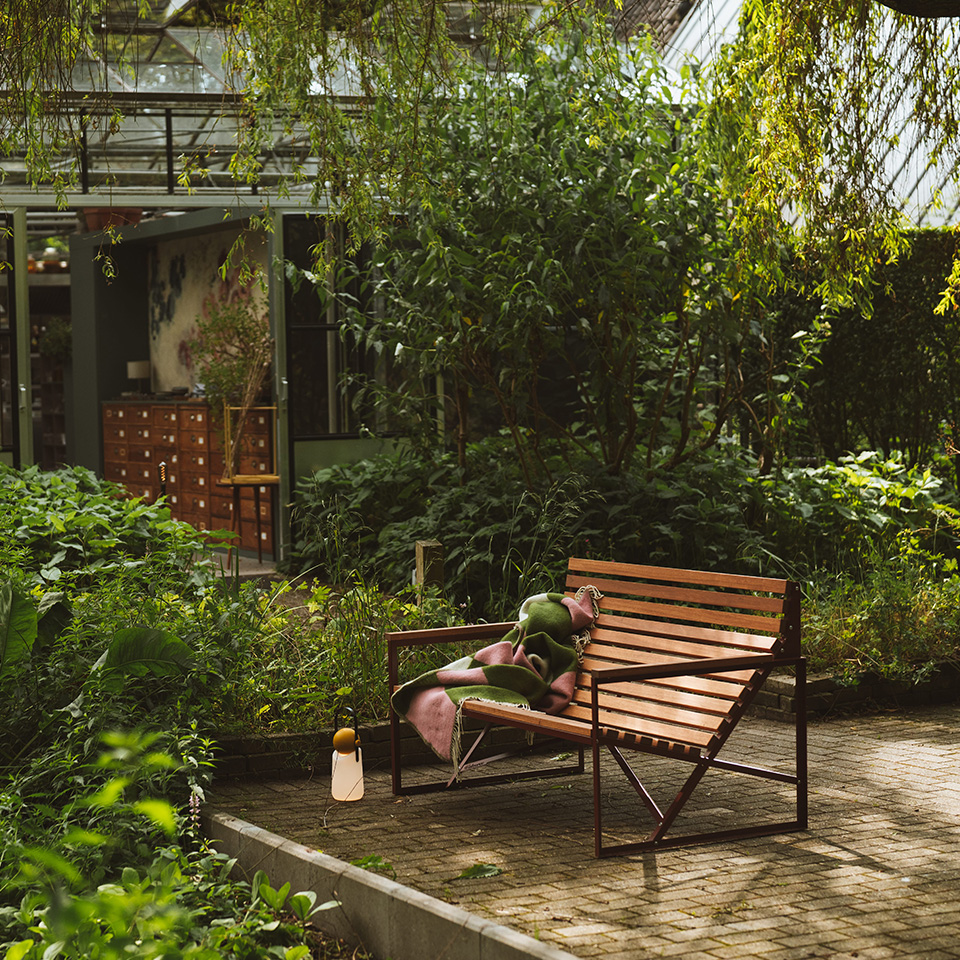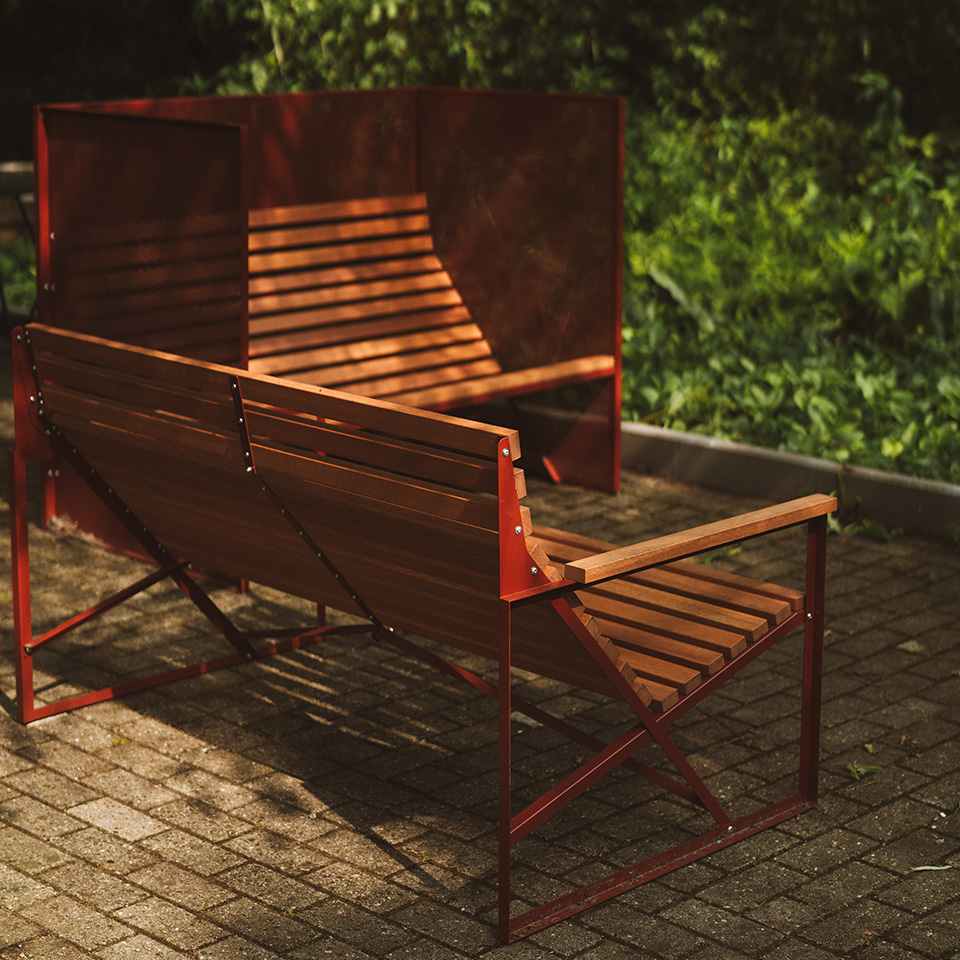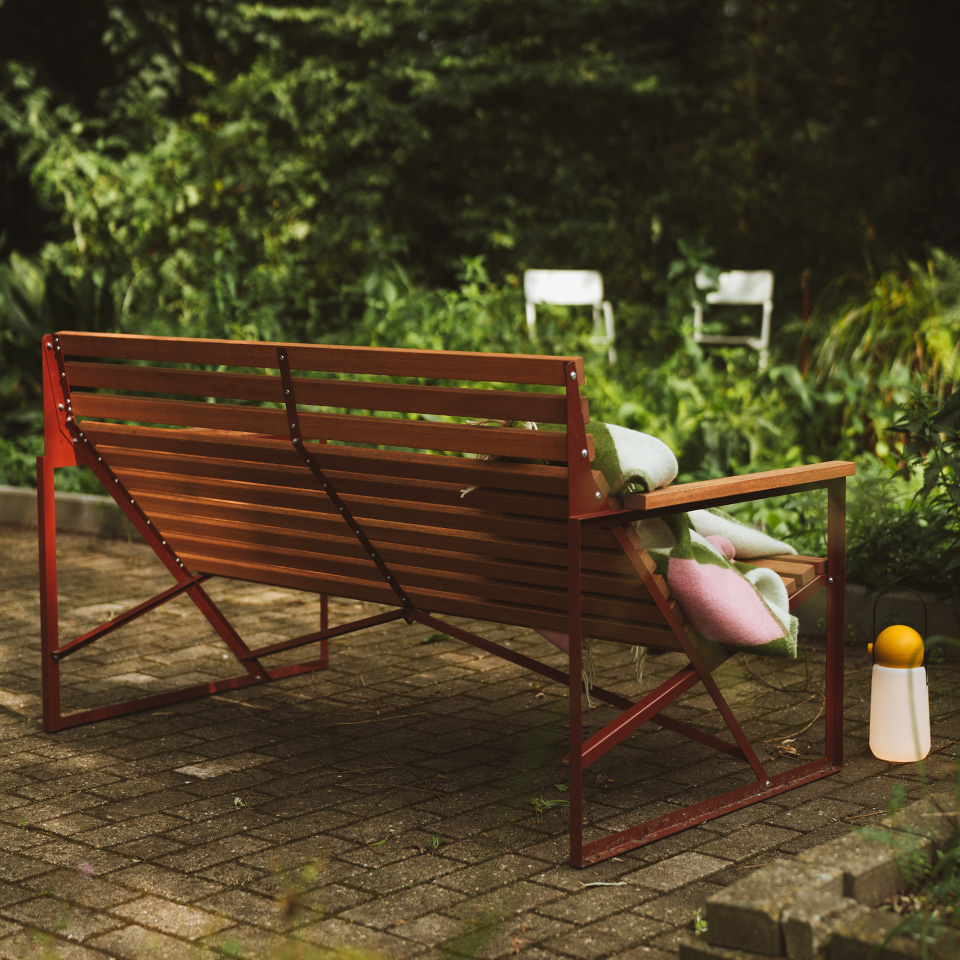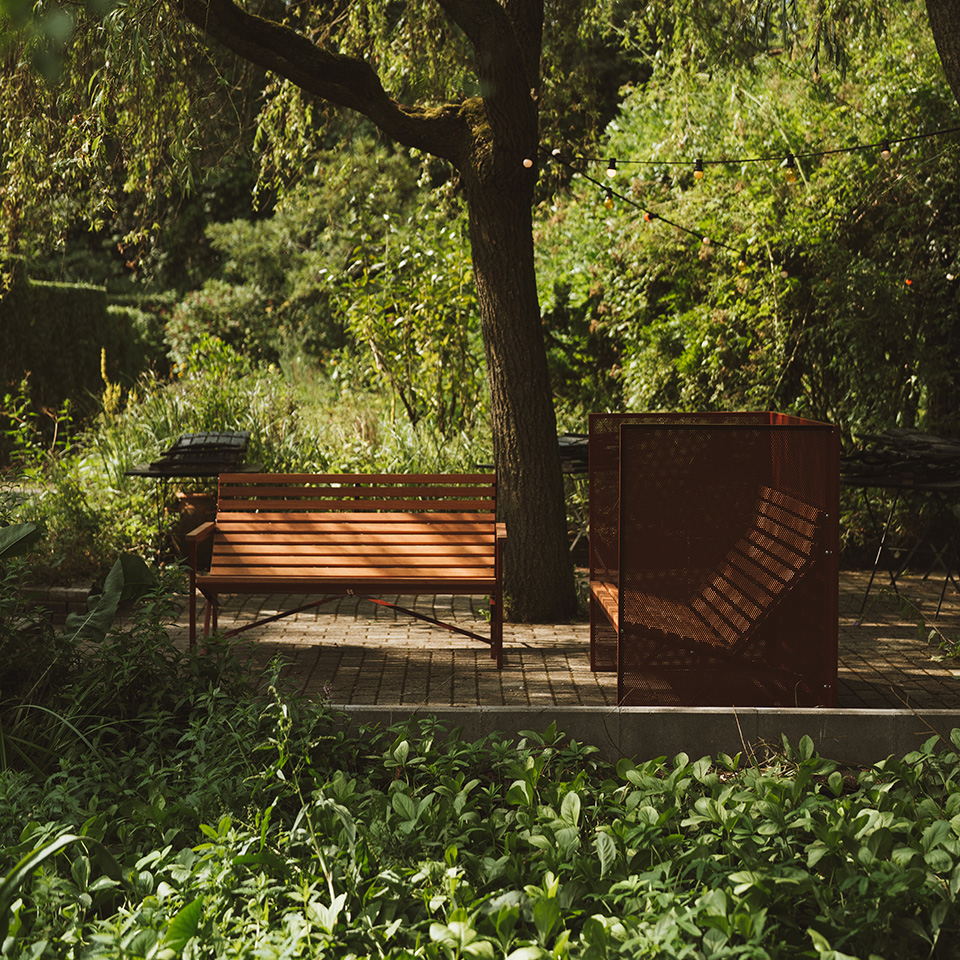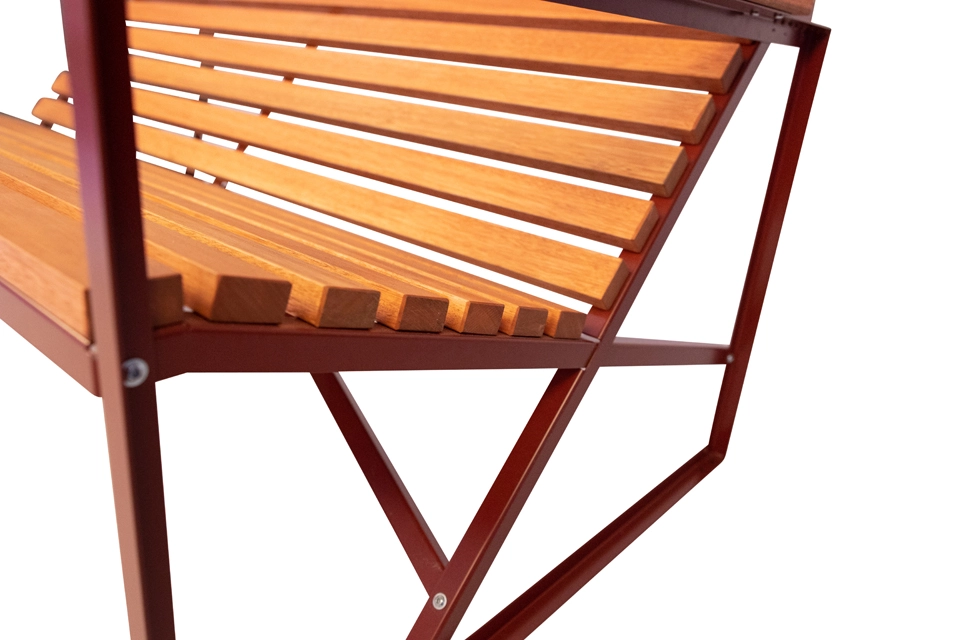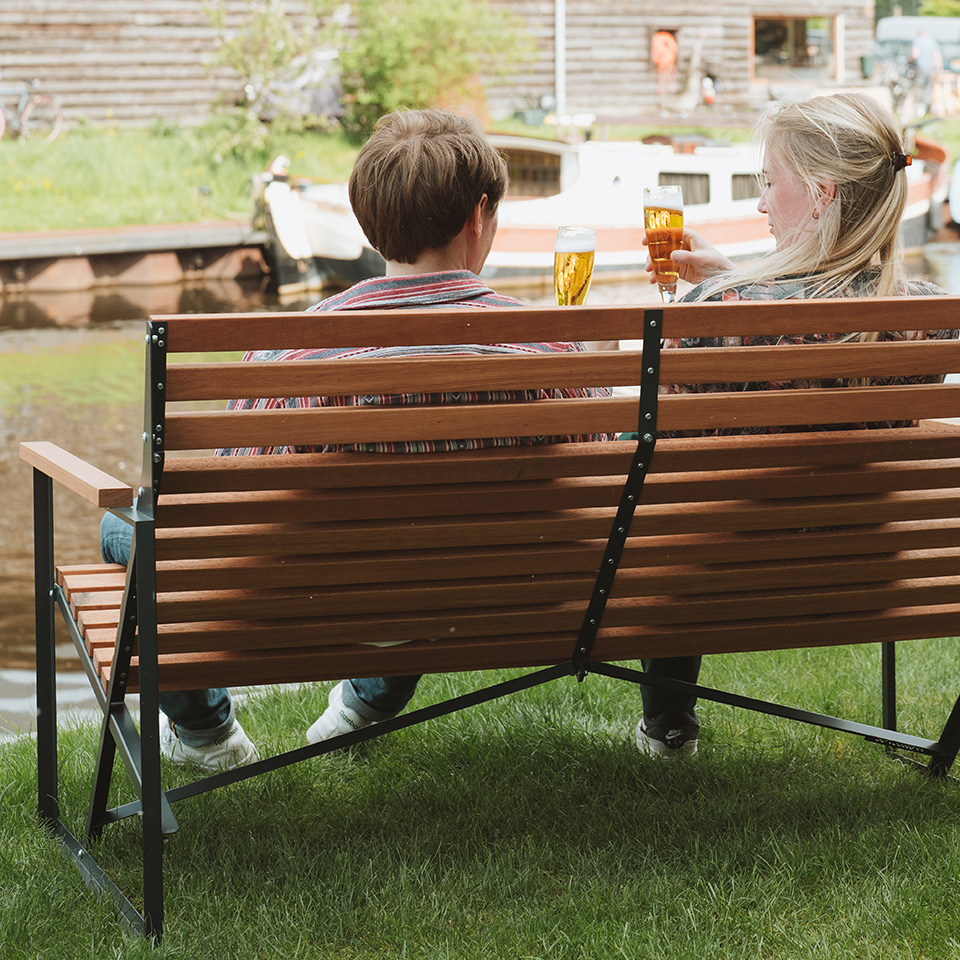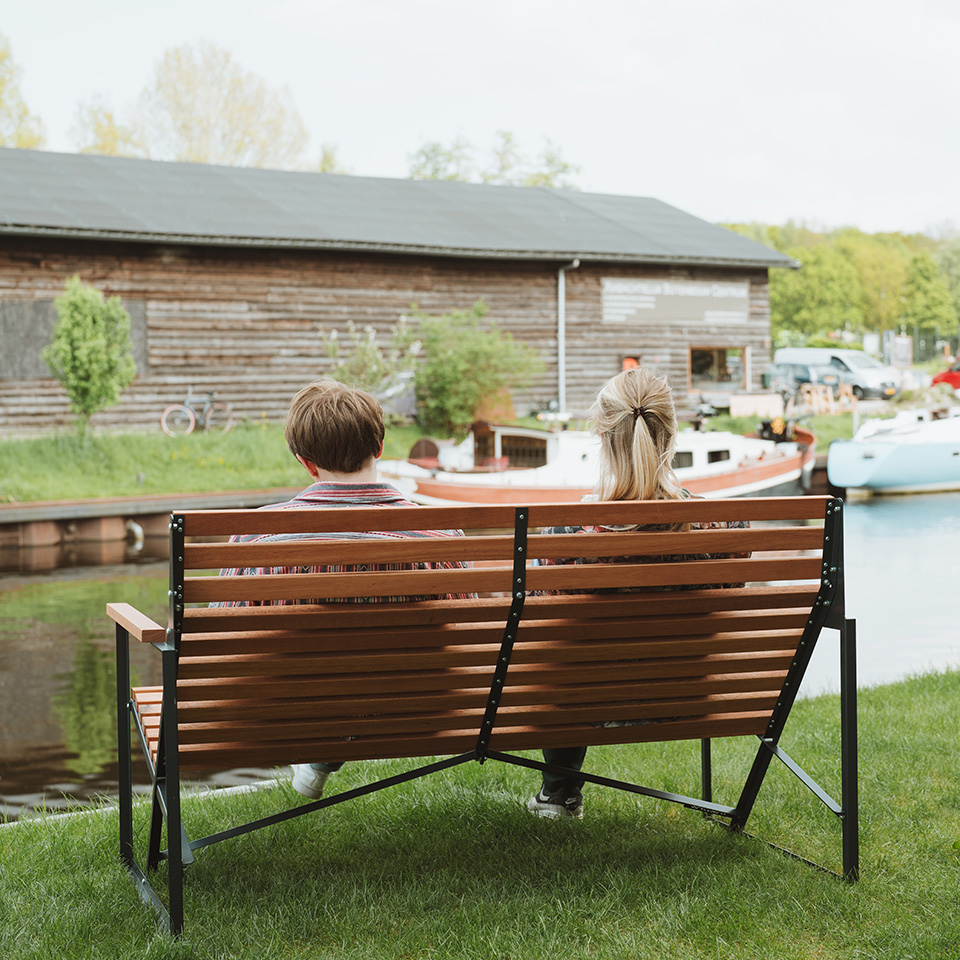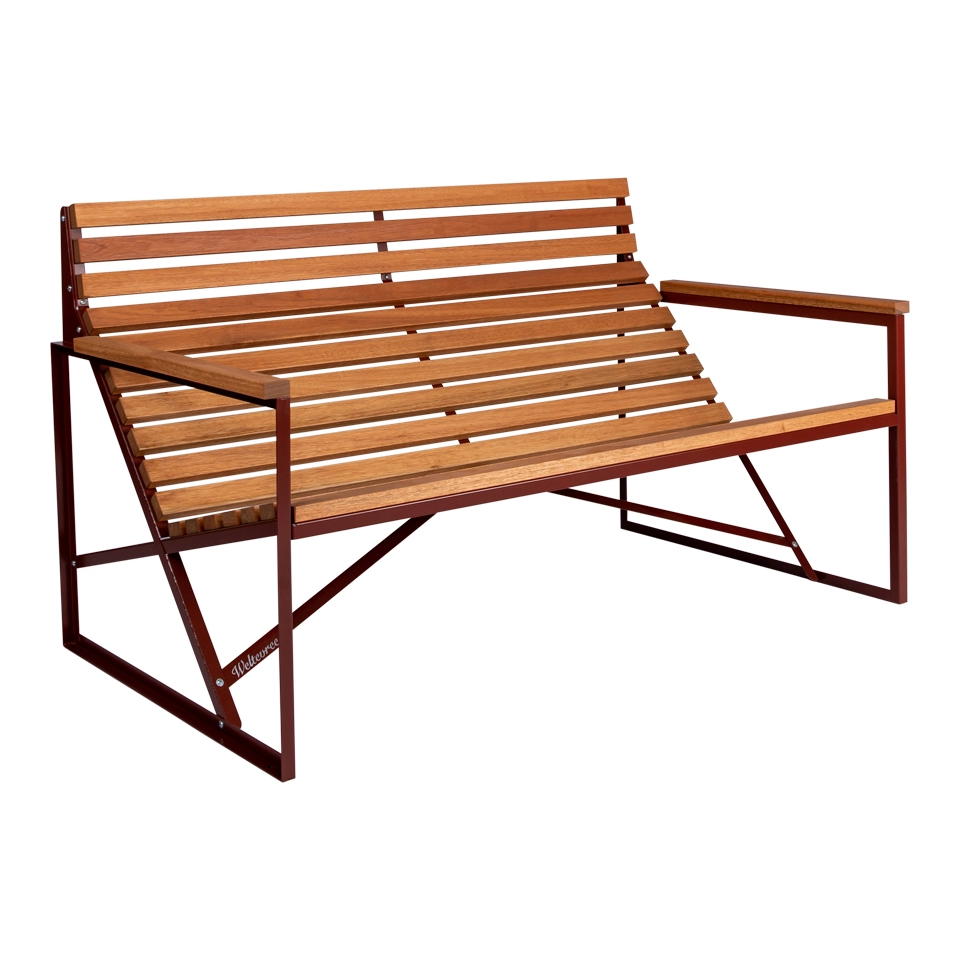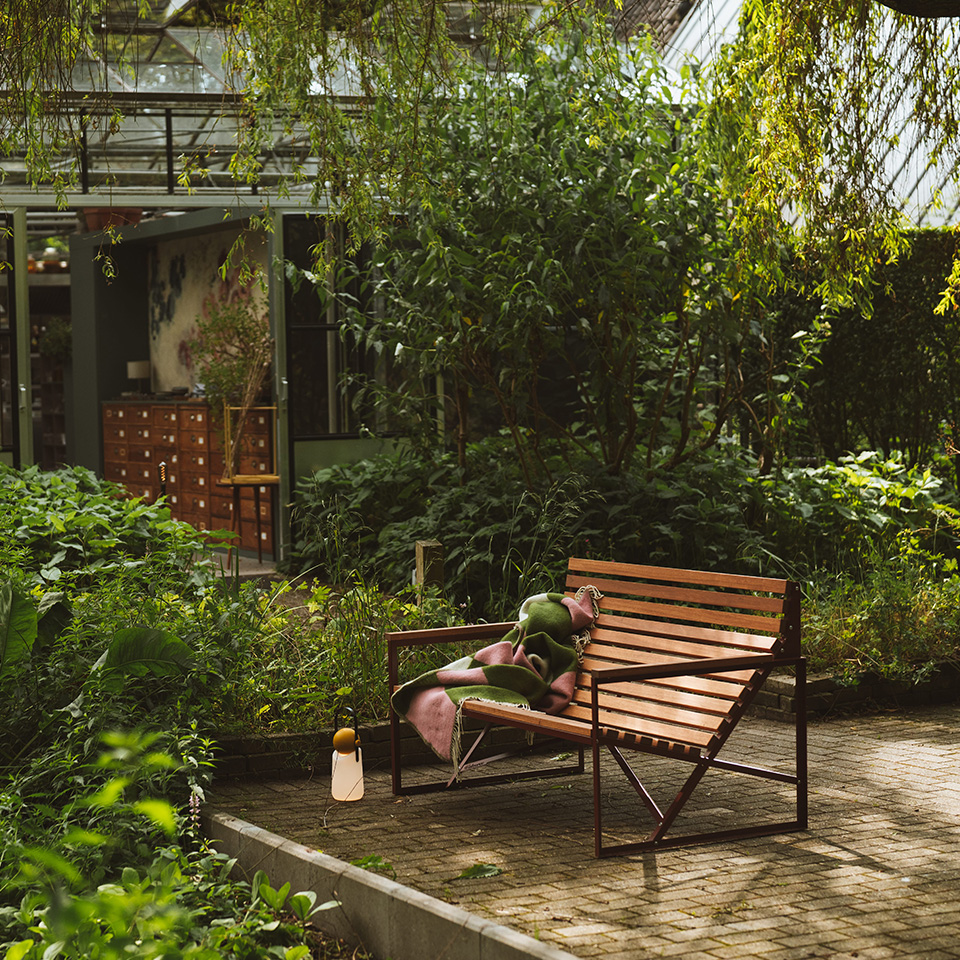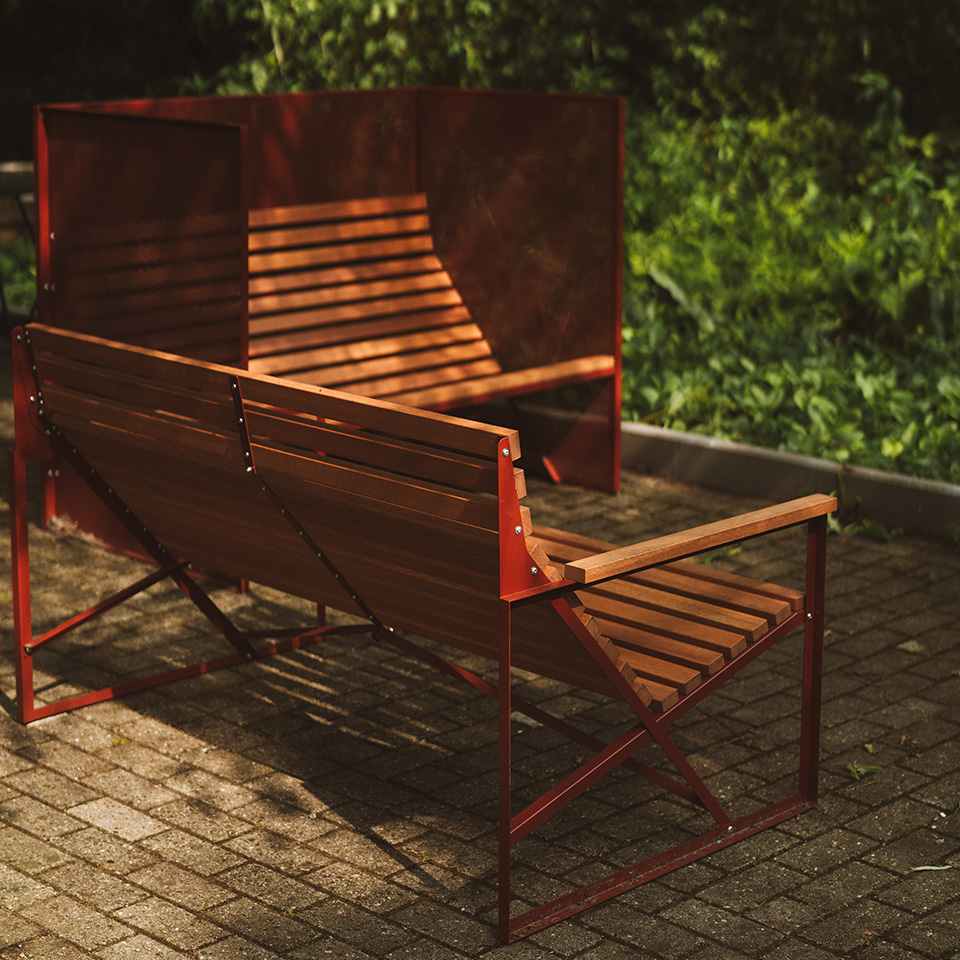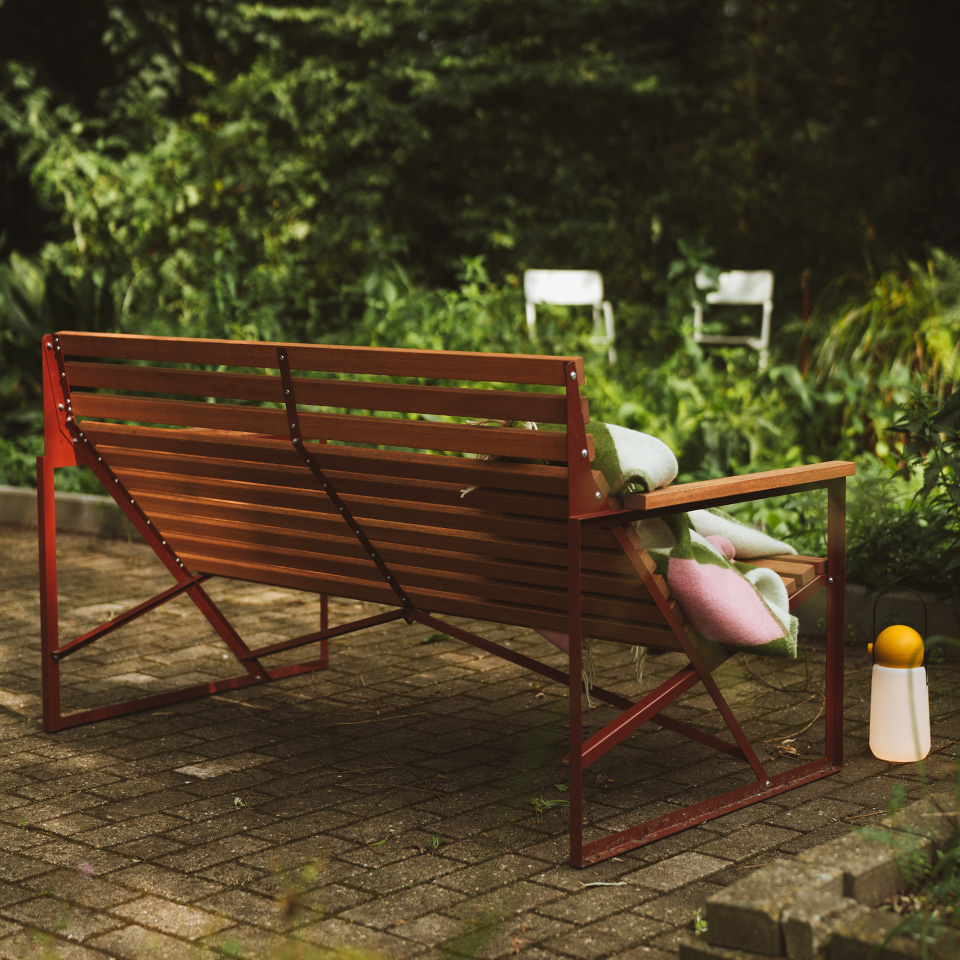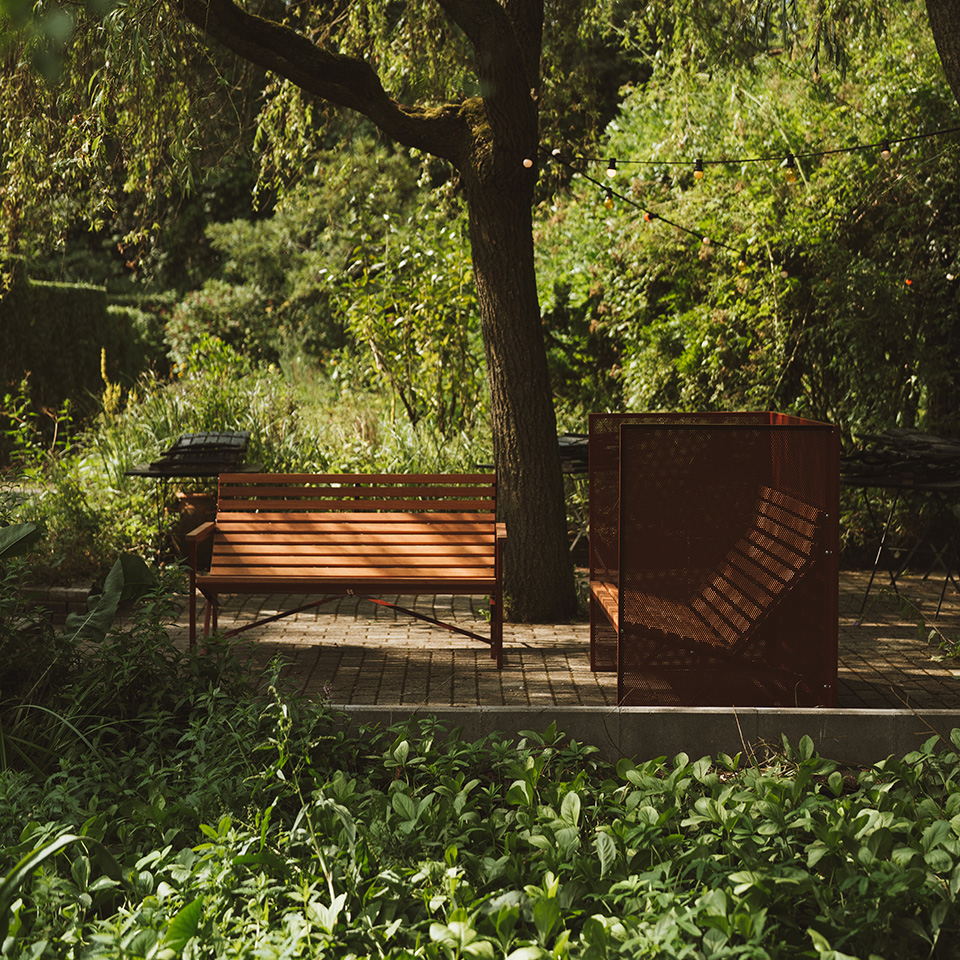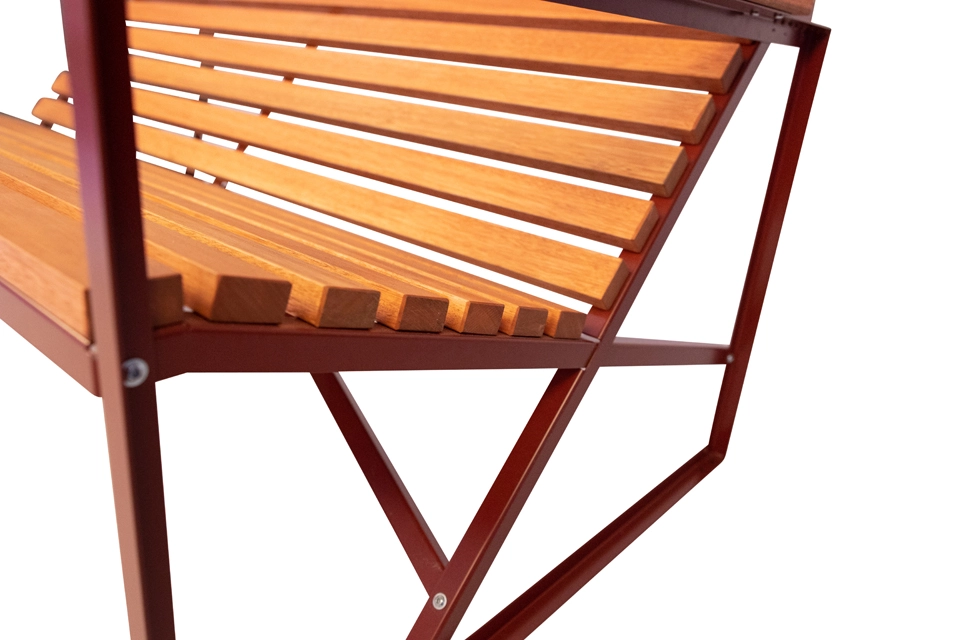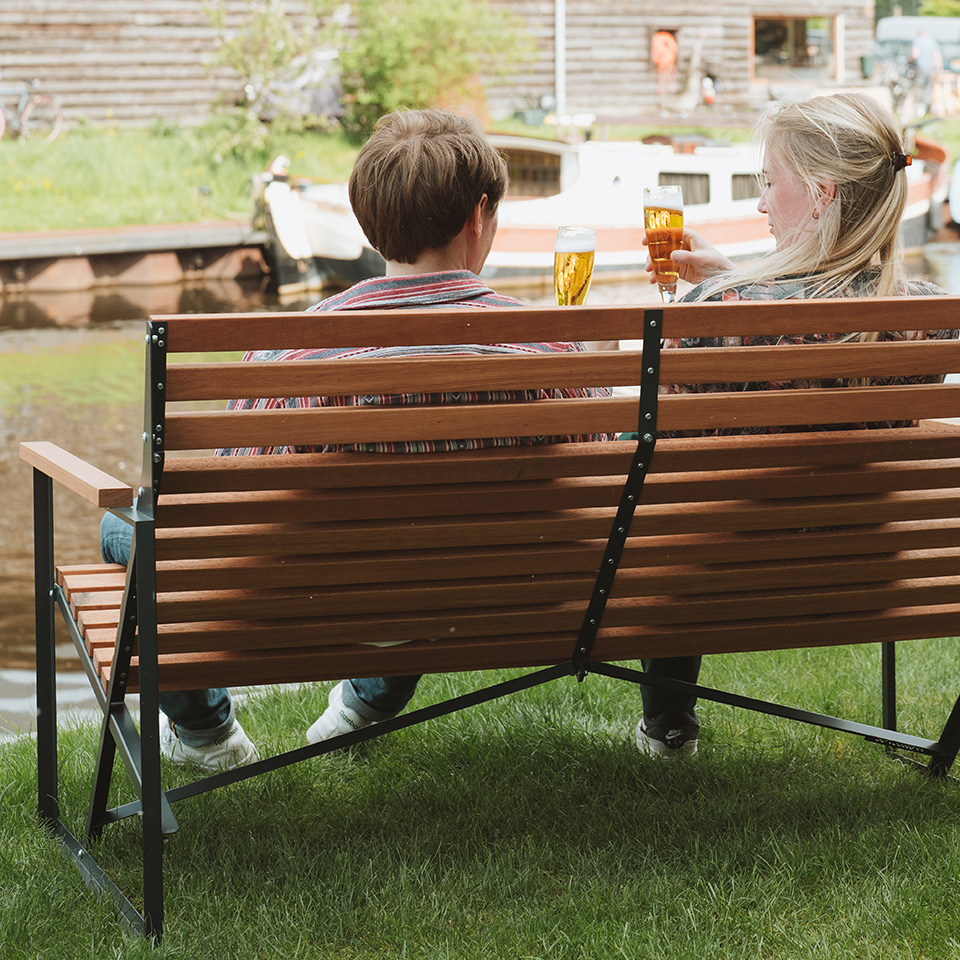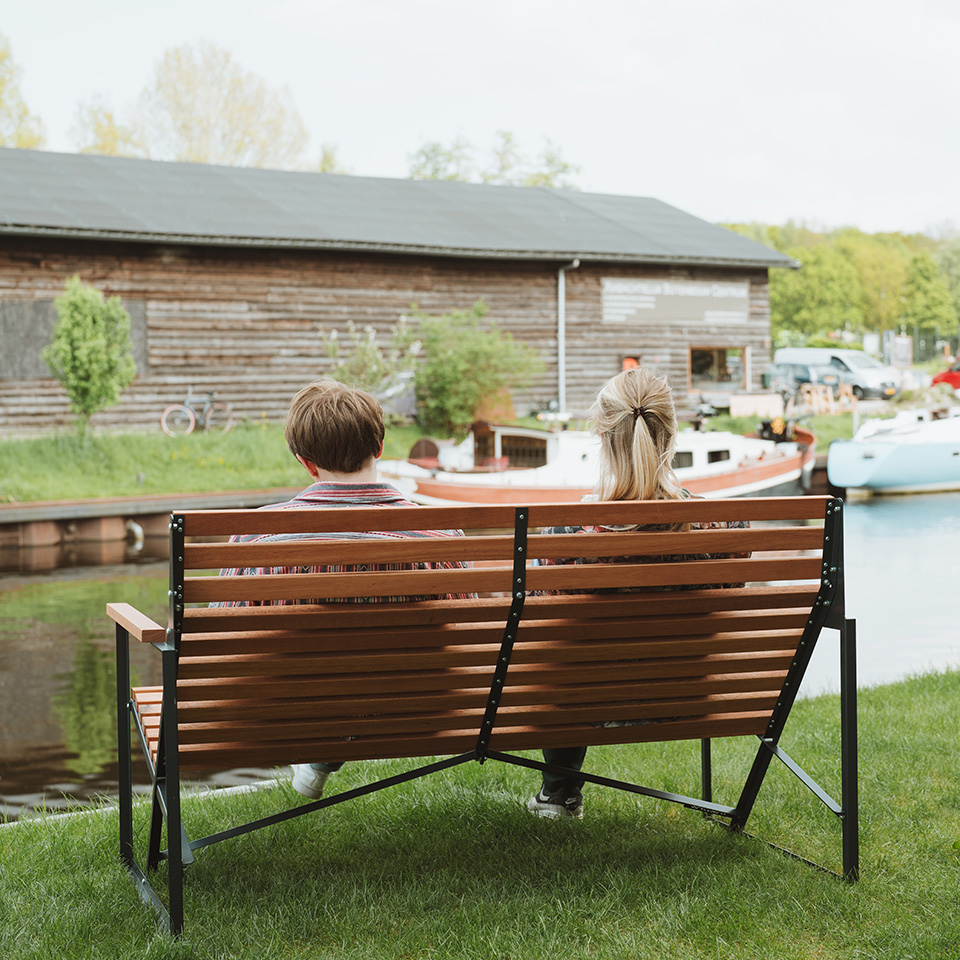 PATIOBENCH
Garden bench Eucalyptus wood
Delivery time 2-5 workingdays
connected products
Complete the set with our matching products or accessories.
The much-appreciated Dutch designer Bertjan Pot proves himself again (and again) with this redesign of the Weltevree Patiobench and Patiobench High. It is the particular angle of the seat and back of the bench that makes a seemingly rough looking bench actually comfortable and relaxing to sit in. With the Patiobench, designer Bertjan Pot wanted to offer comfort with little means. 'The challenge was to create highly comfortable furniture without adding soft materials.' The seating angles of the Patiobench are adjusted very precisely to follow the exact shape of the body in order to provide comfort without needing pillows.
The powder-coated steel frame provides a sturdy base for the eucalyptus wood seating. The bench is comfortable for two and snug for a company of three. It comes in three colors: Oxide Red, Gray Blue and Cement Gray.
EAN:

8719274202578

Length:

1460 mm

Width:

820 mm

Height:

830 mm

Weight:

27.5 kg

Armrest space:

1375 mm

Assembly:

Self-assembly

Backrest Height:

835 mm

Collapsible:

No

Designer:

Bertjan Pot

Height of armrest:

600 mm

Maximum carrying capacity:

2-3 pers - 200 kg

Seat depth:

450 mm

Seating height:

410 - 305 mm

Seat width:

1375 mm

Size Options:

2-3 pax

Space:

Suitable for indoors and outdoors

Warranty period:

12 months

Waterproof:

Waterproof - possible to keep outdoors

Material:

Eucalyptus Wood

, Steel

Finish:

Powdercoated

Product Color :

Oxide Red RAL 3009
Is the wood treated?
Yes the wood has been oiled. We recommend treating the wood with an oil every year. Even with an oil, the wood will turn gray over time.
For how many persons is the sofa suitable?
Can the steel rust?
I
n addition to the powder coating, the steel has also undergone a cataphoresis treatment, which is a high-quality primer that not only ensures good adhesion of the powder coating but also provides good corrosion resistance. This is a technique used in the automotive industry, among others. In combination with the powder coating, the steel should remain beautiful for many years.
NO GARDEN CUSHIONS REQUIRED
The placement of the wooden slats and sitting position is designed in such a way to offer comfort without needing pillows.
HIGH QUALITY DESIGN
The combination of wooden slats on a steel frame makes the patio bench both sturdy as well as aesthetically pleasing.
SUSTAINABLE LOW-MAINTENANCE MATERIAL
The Patio Bench is made of eucalyptus wood, a type of hardwood that is highly weatherproof and requires very little maintenance. The wood has been oiled, increasing its lifespan and making it easy to clean.
"The way a product feels is just as important as the way it looks."
Bertjan Pot
OUR PRODUCT, USED BY OUR COMMUNITY
Mention #worldofweltevree for a chance to be featured and inspire others.