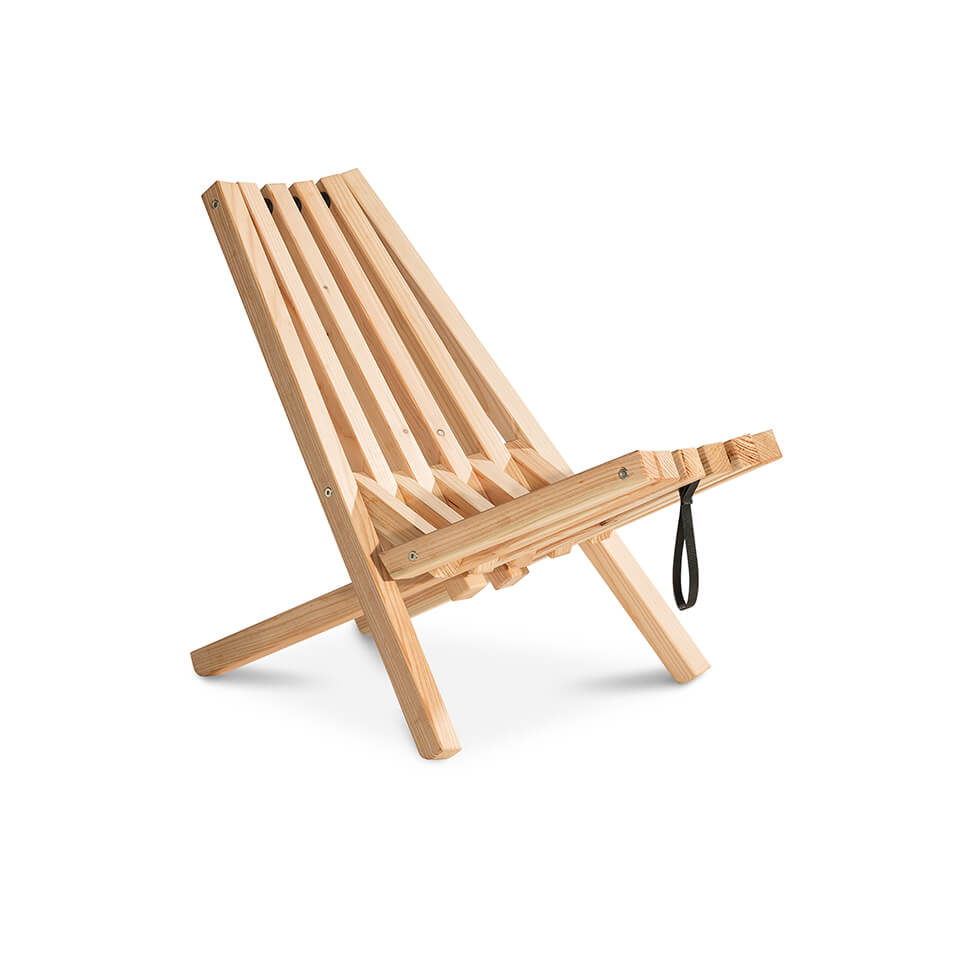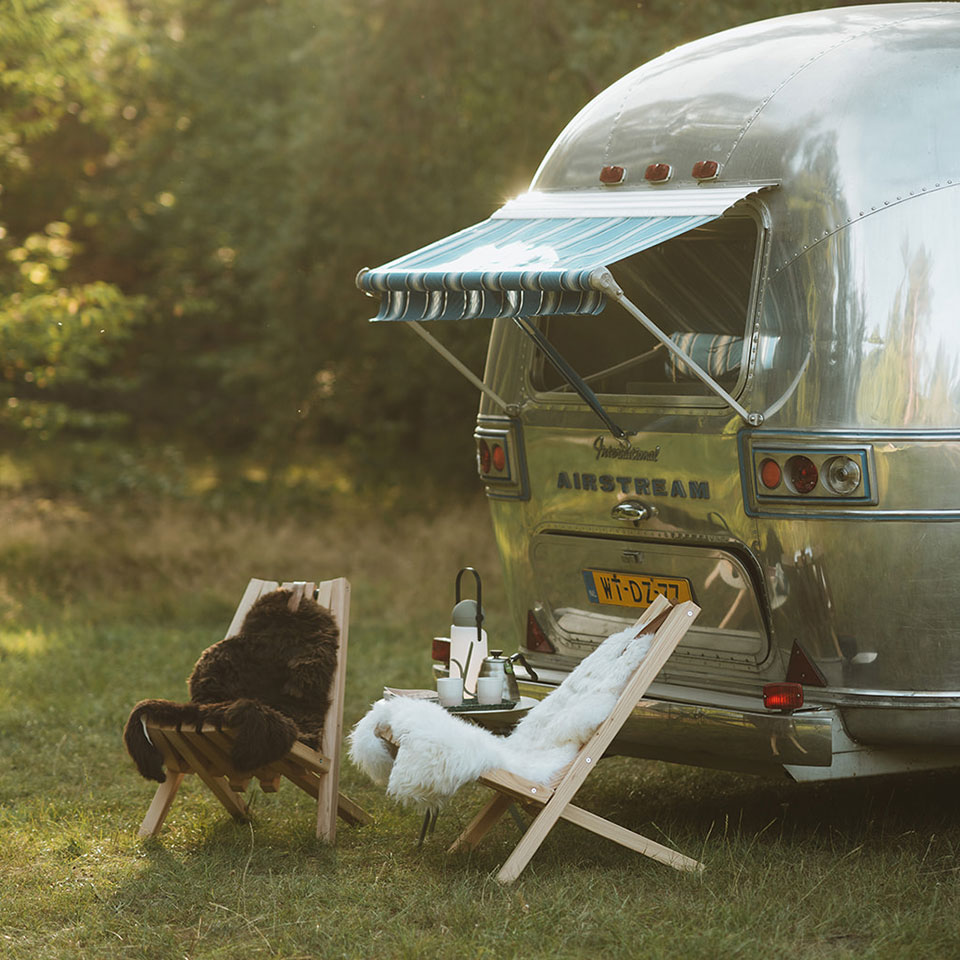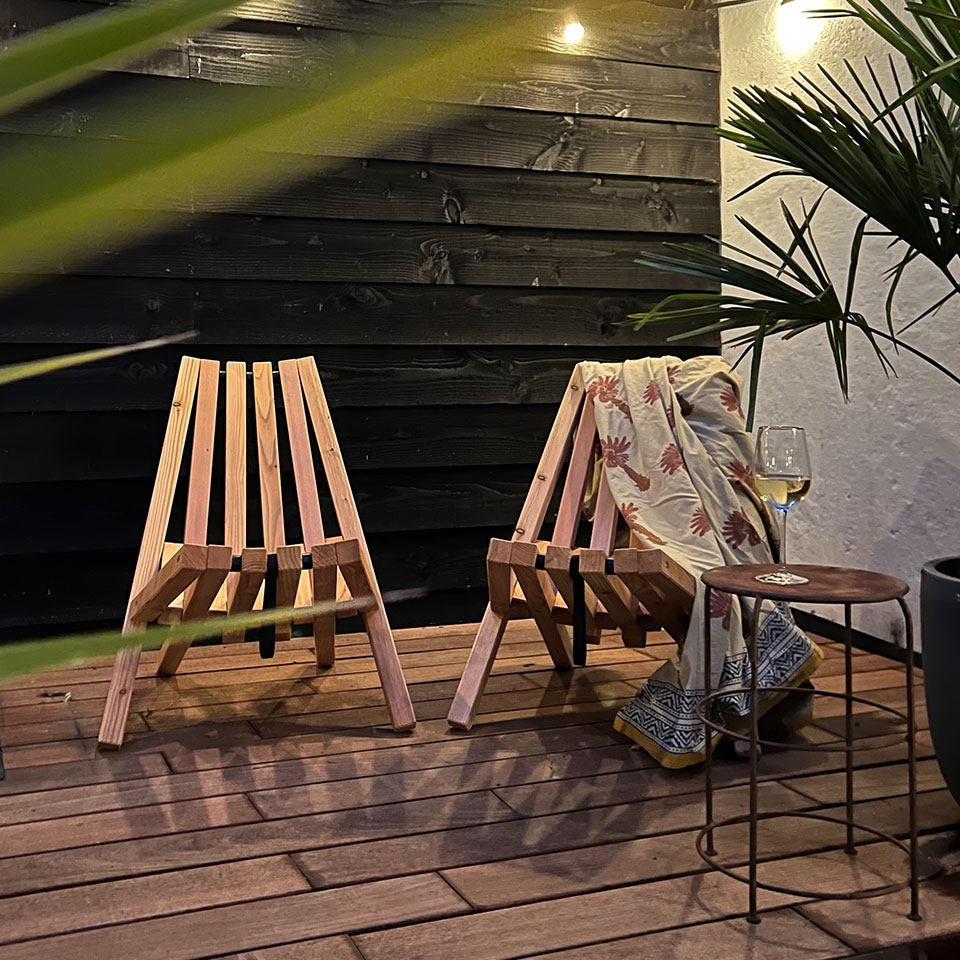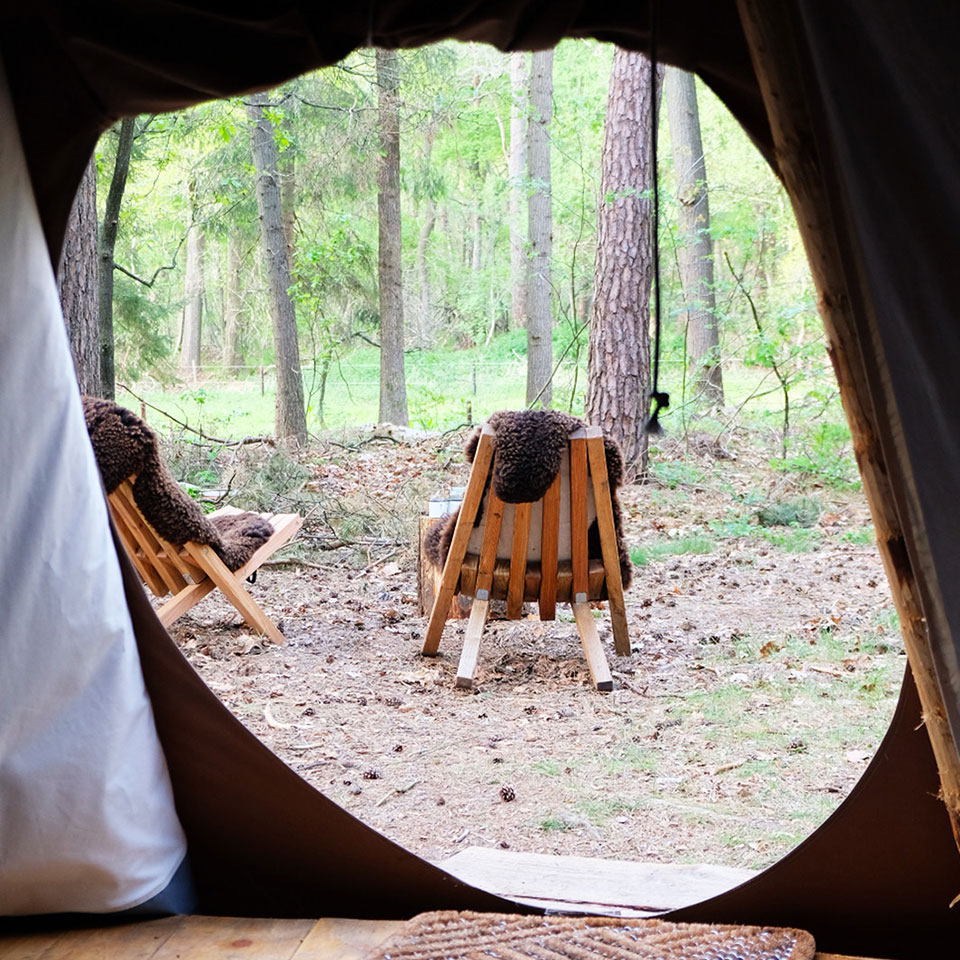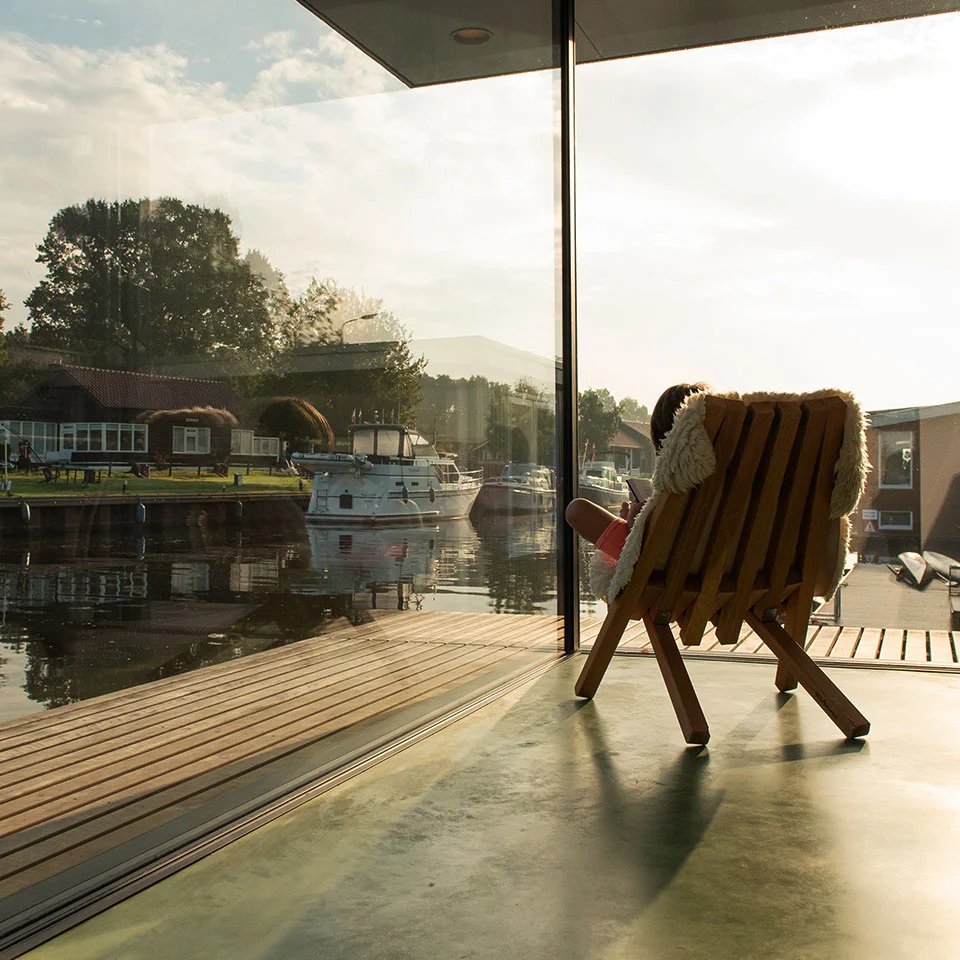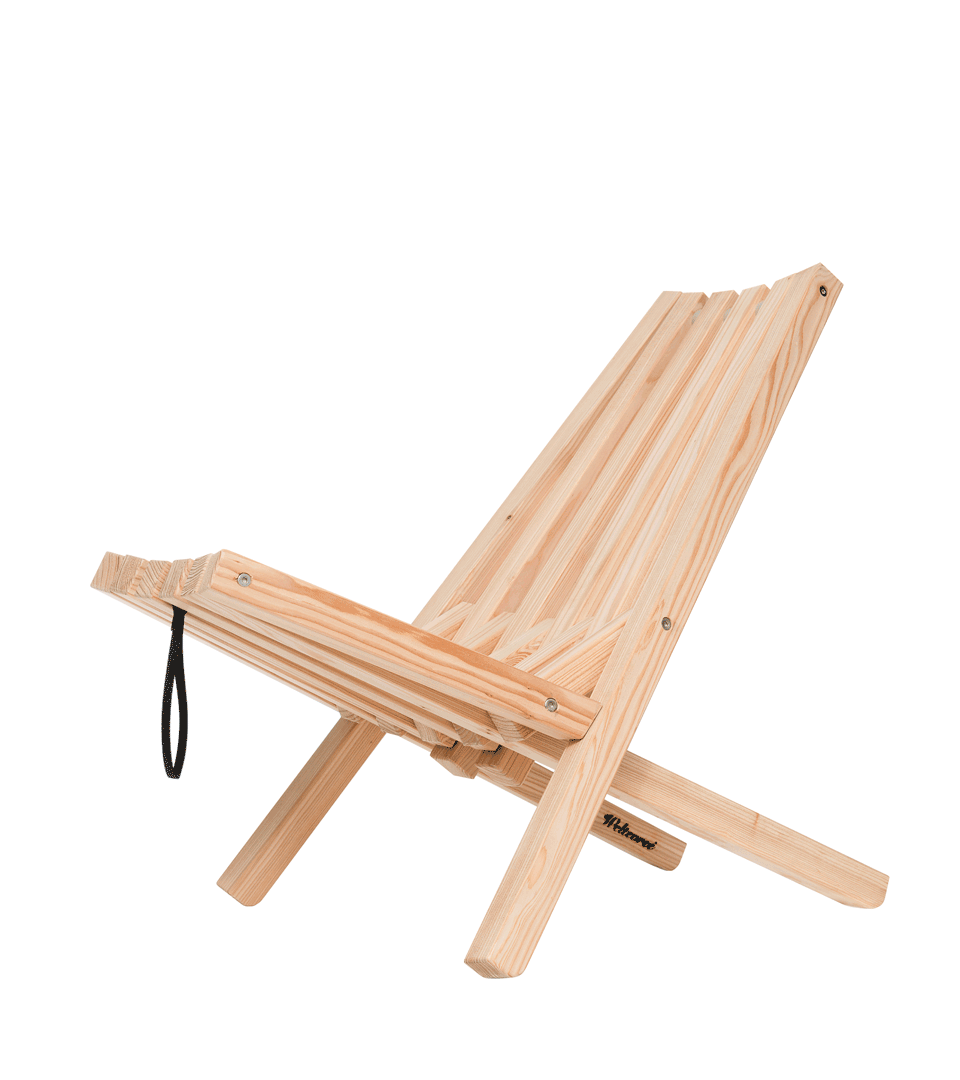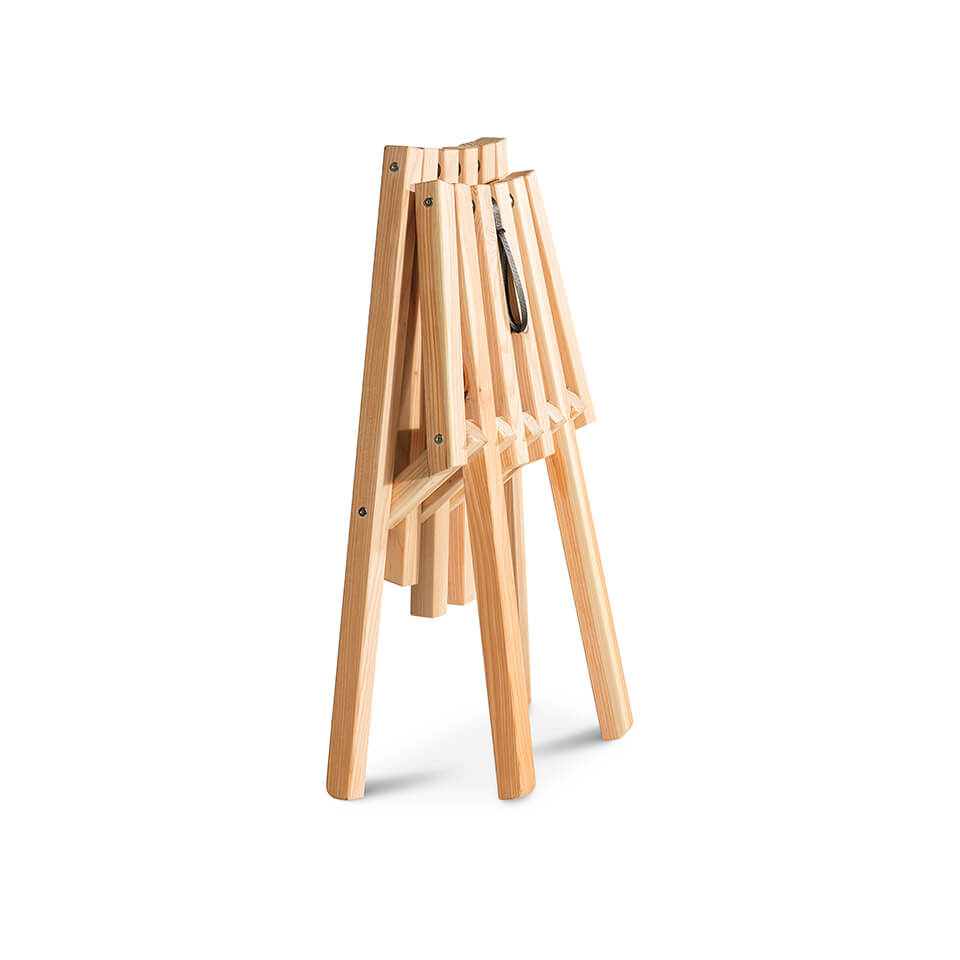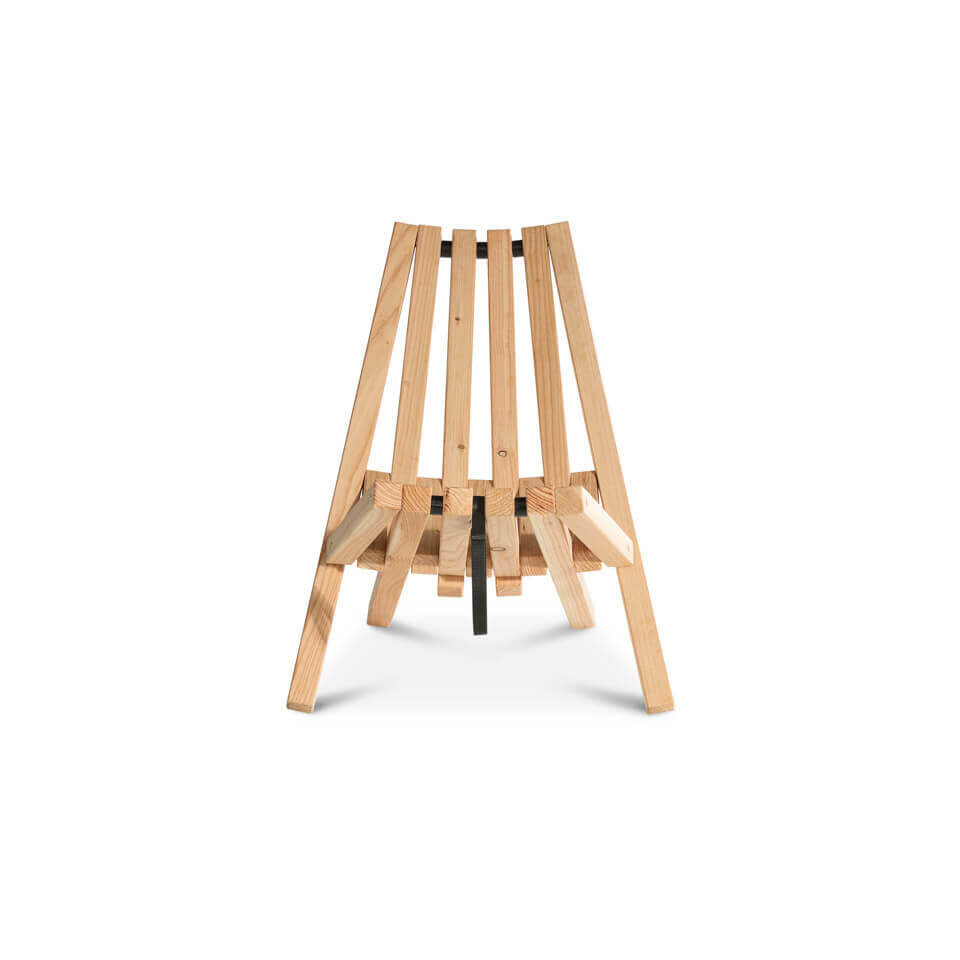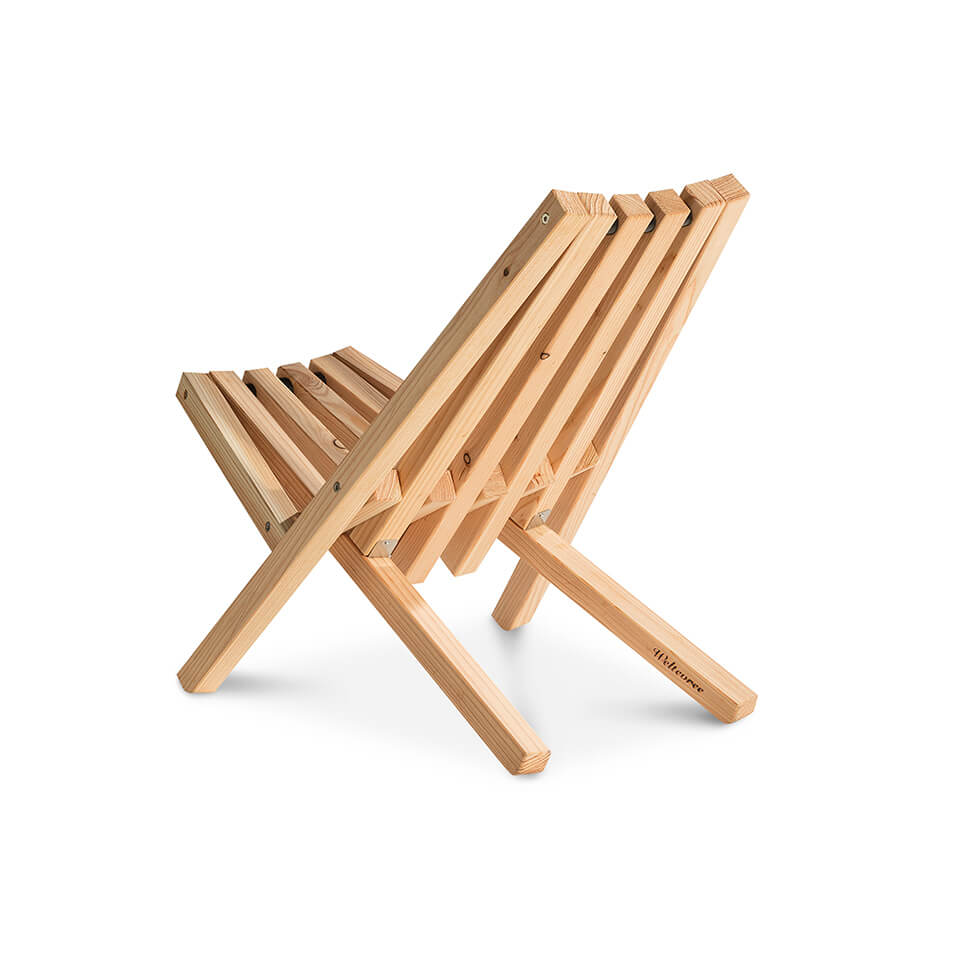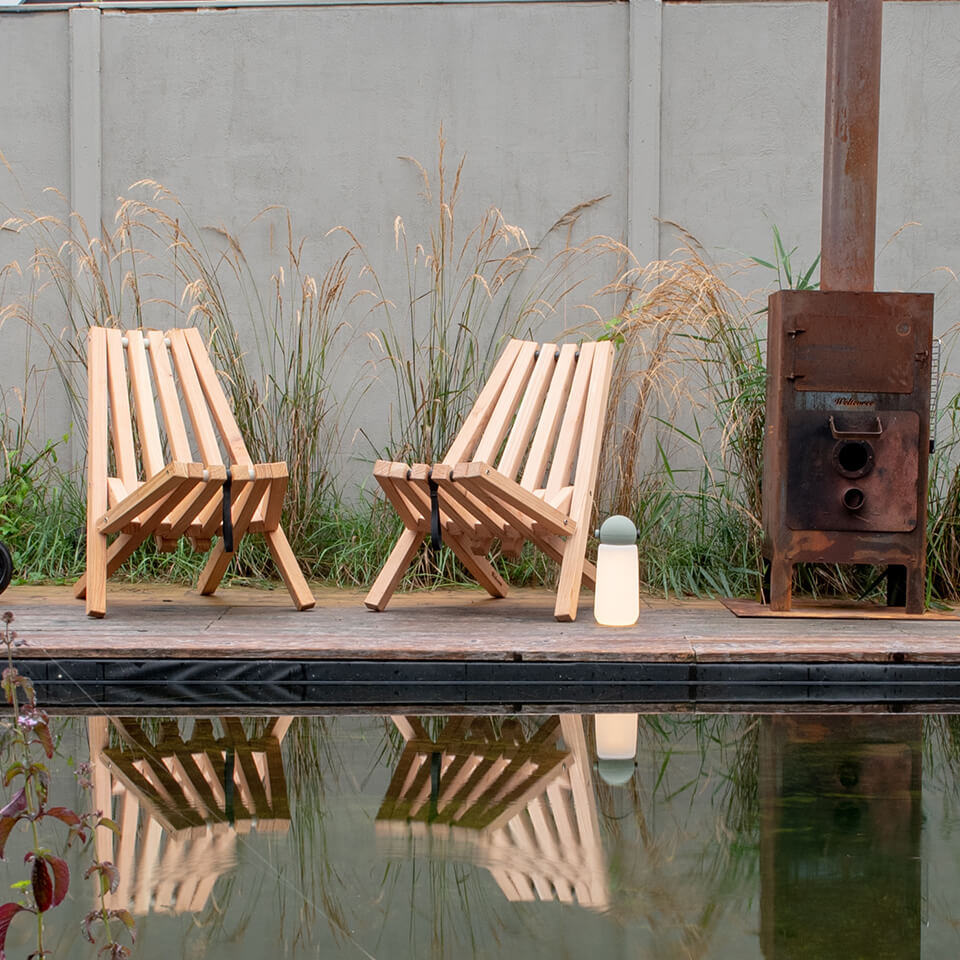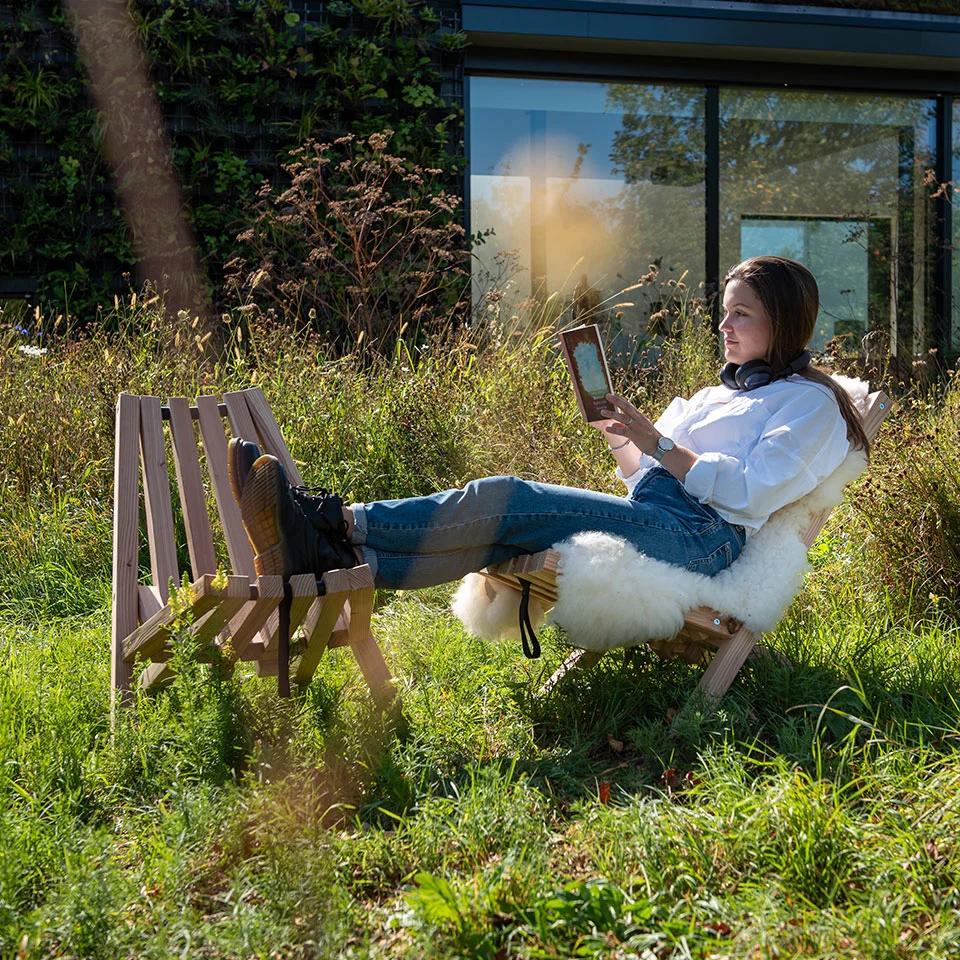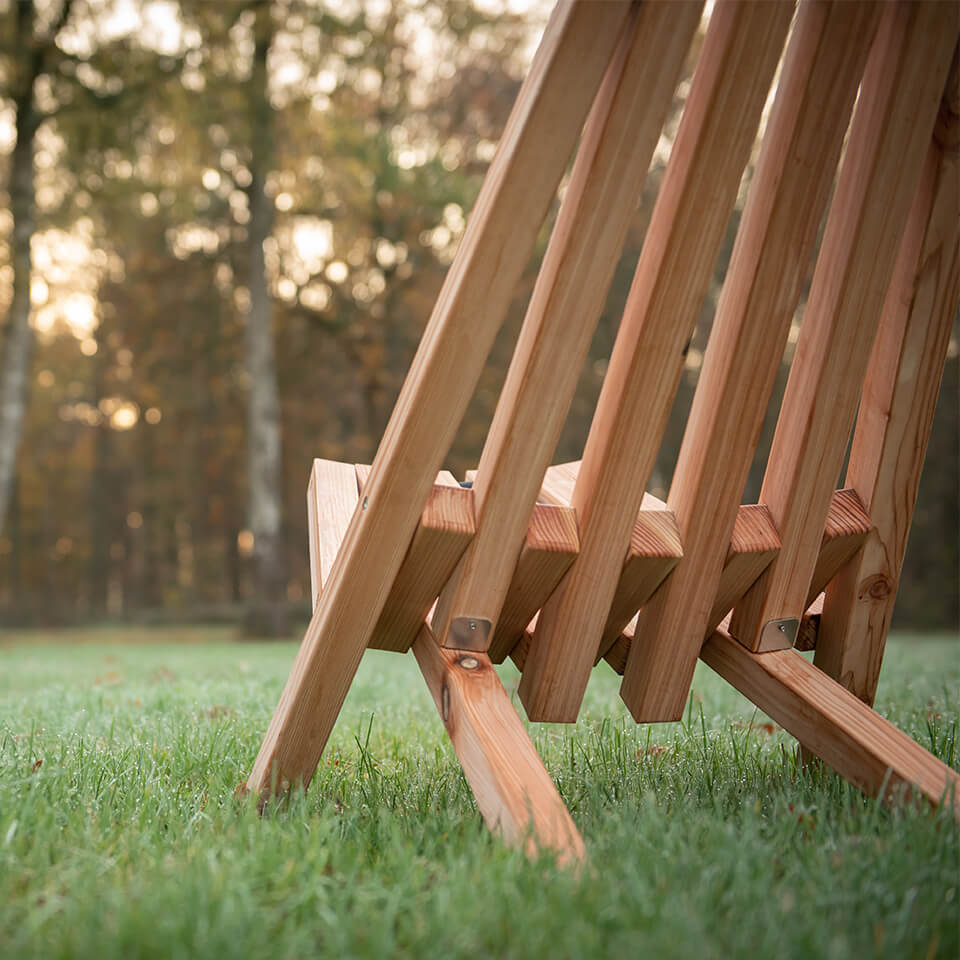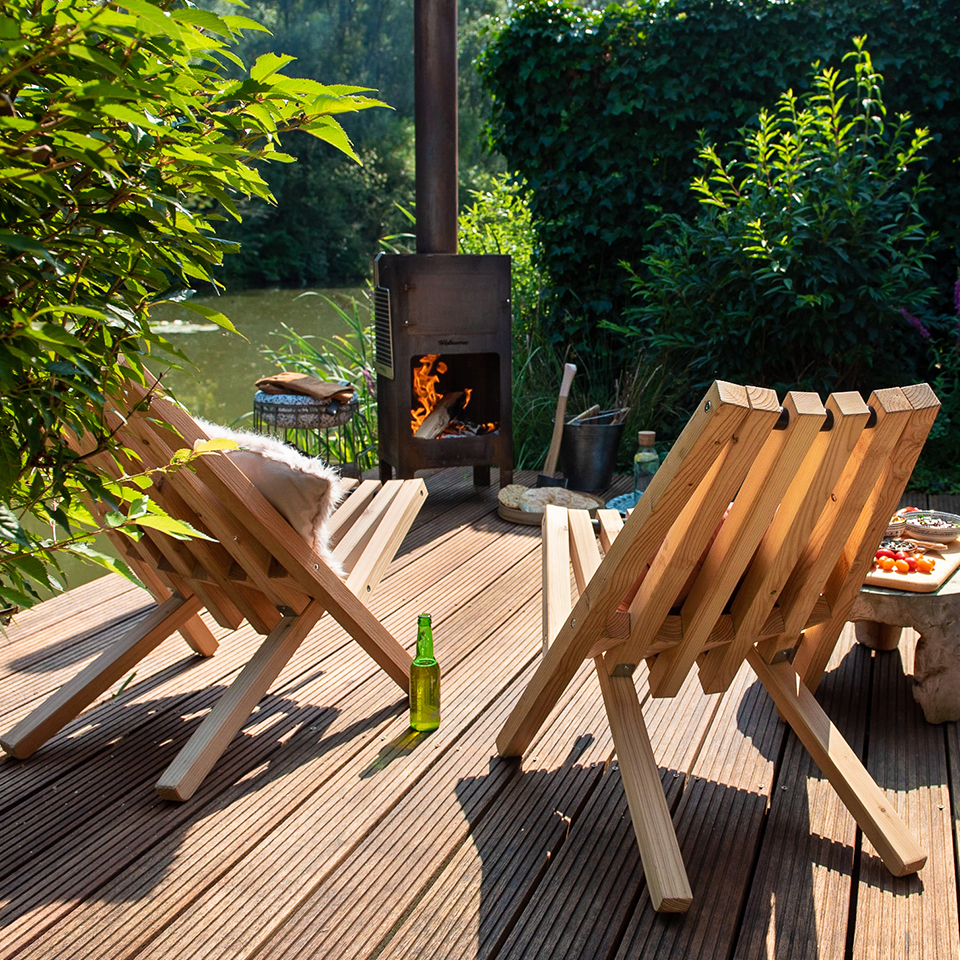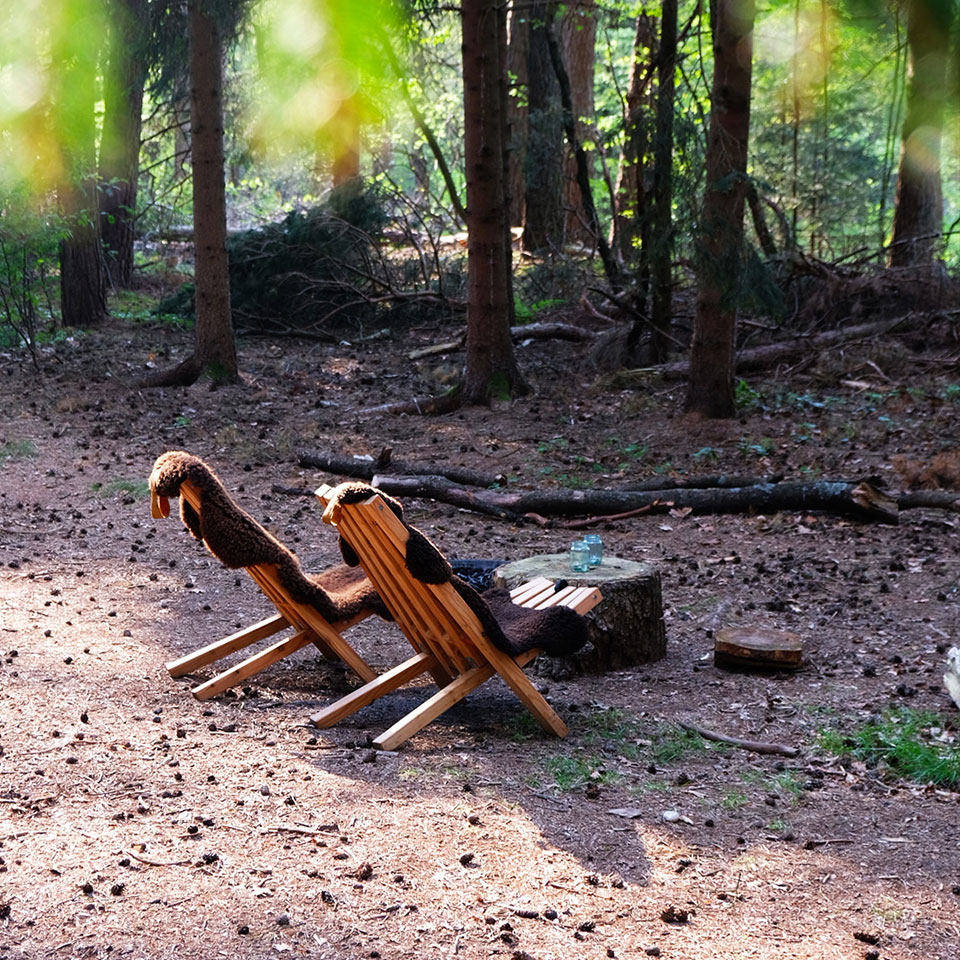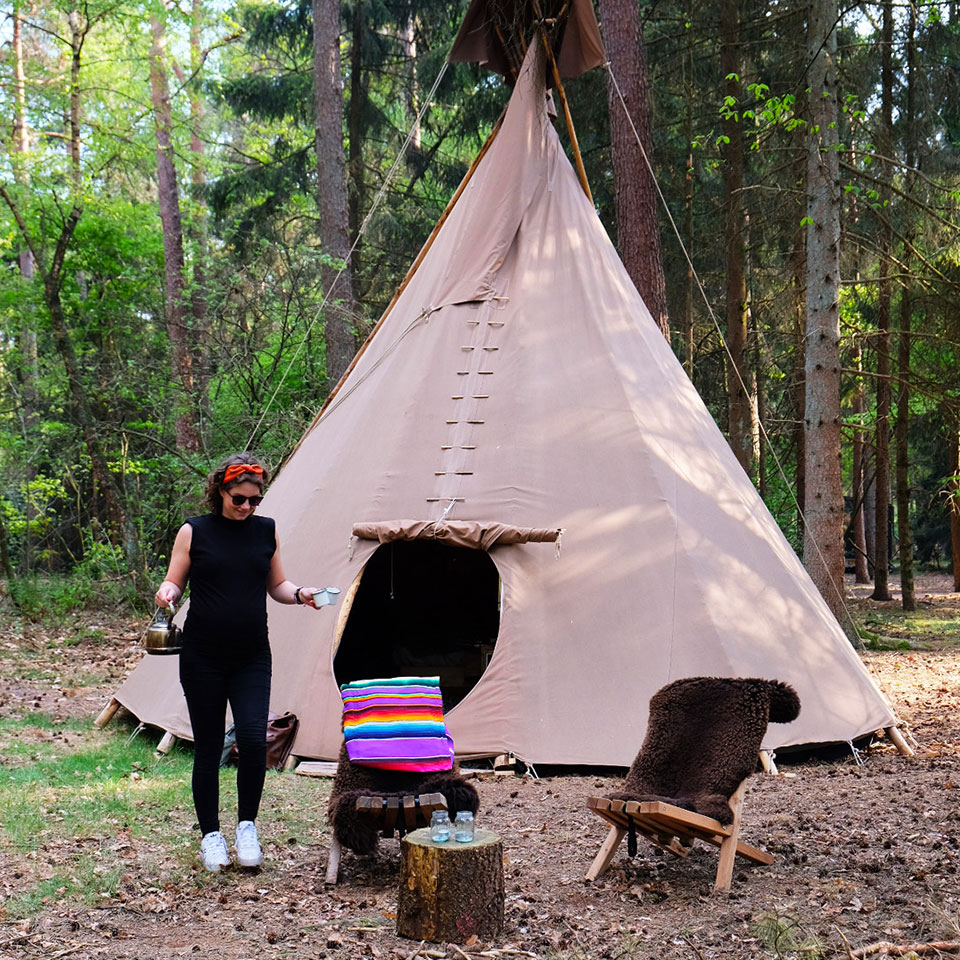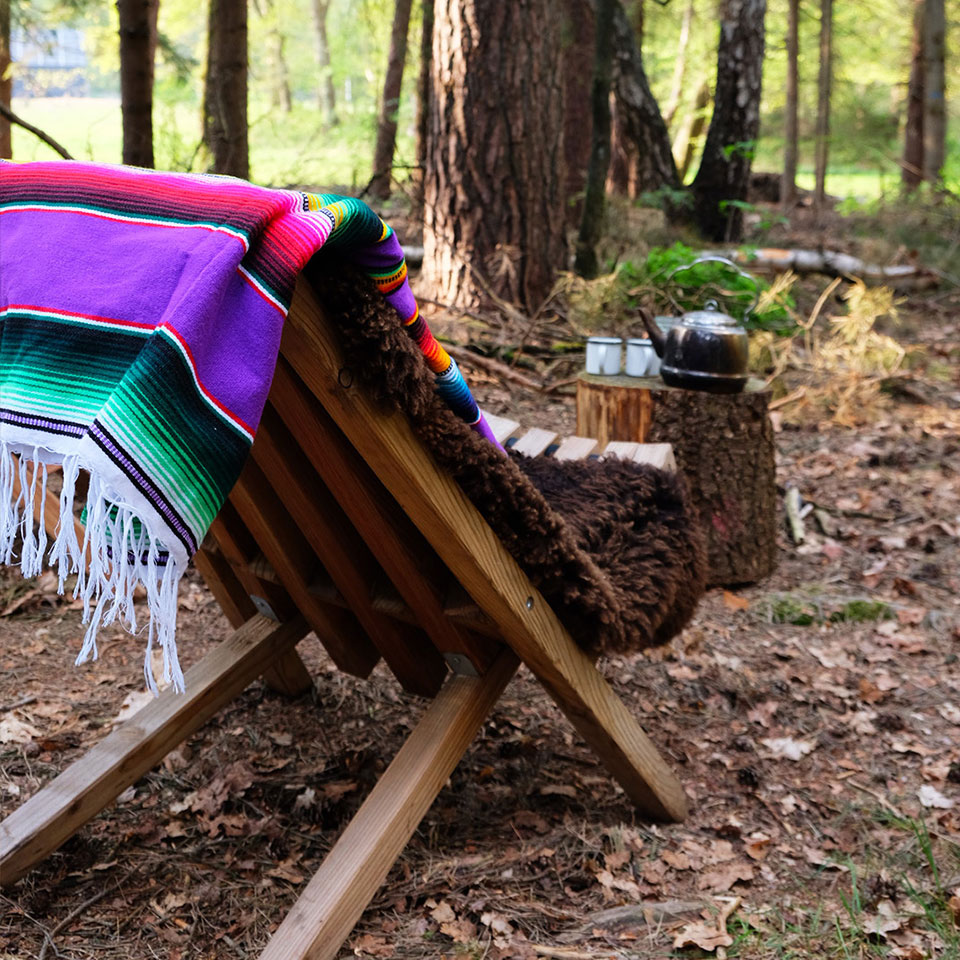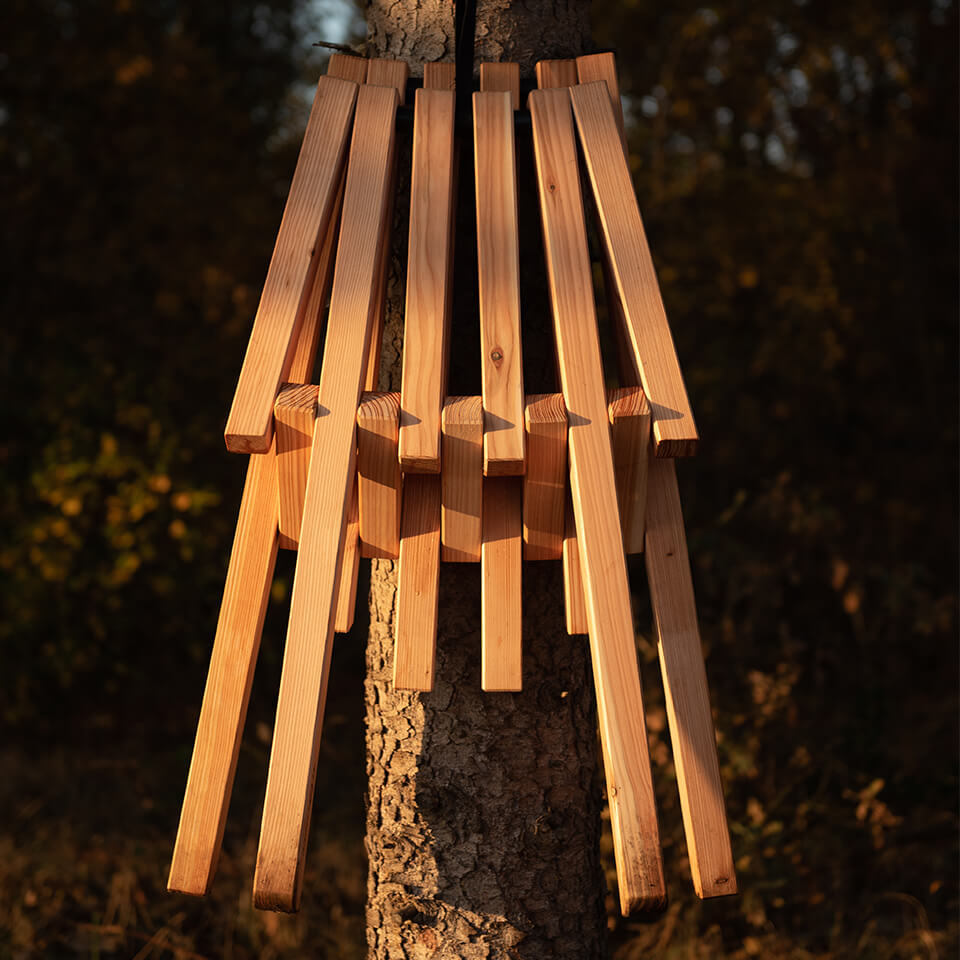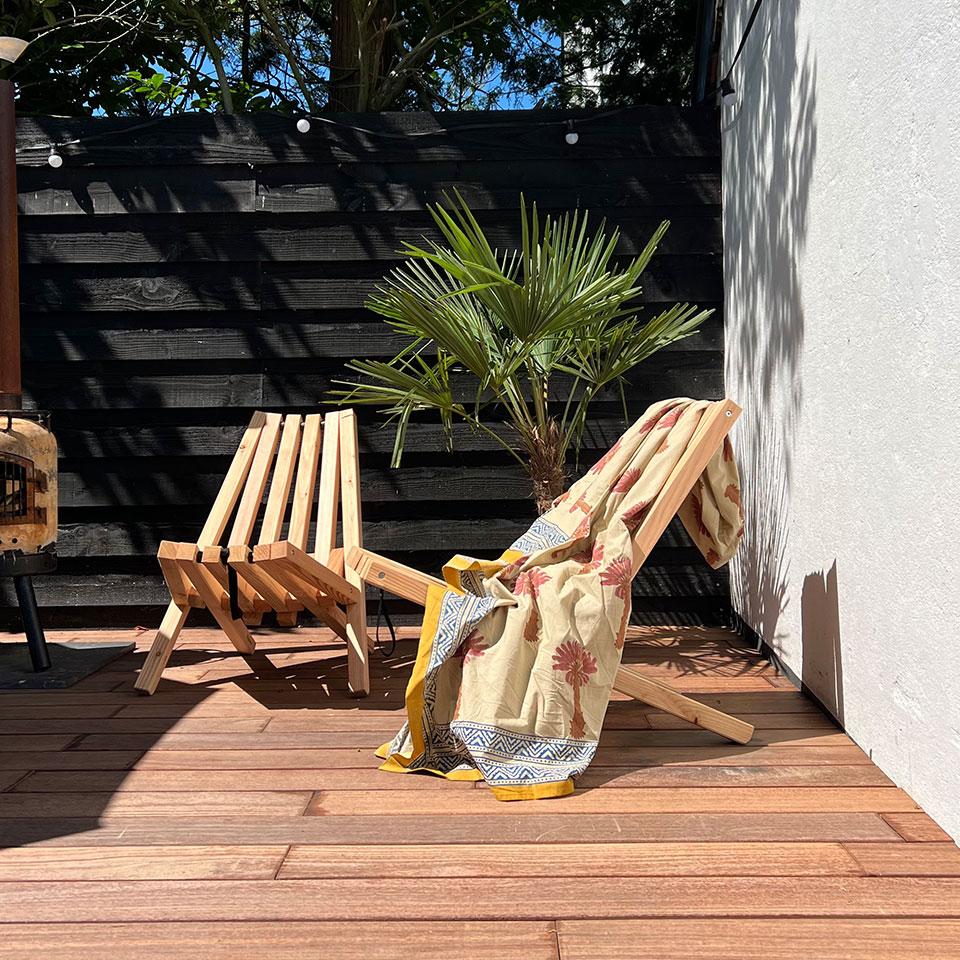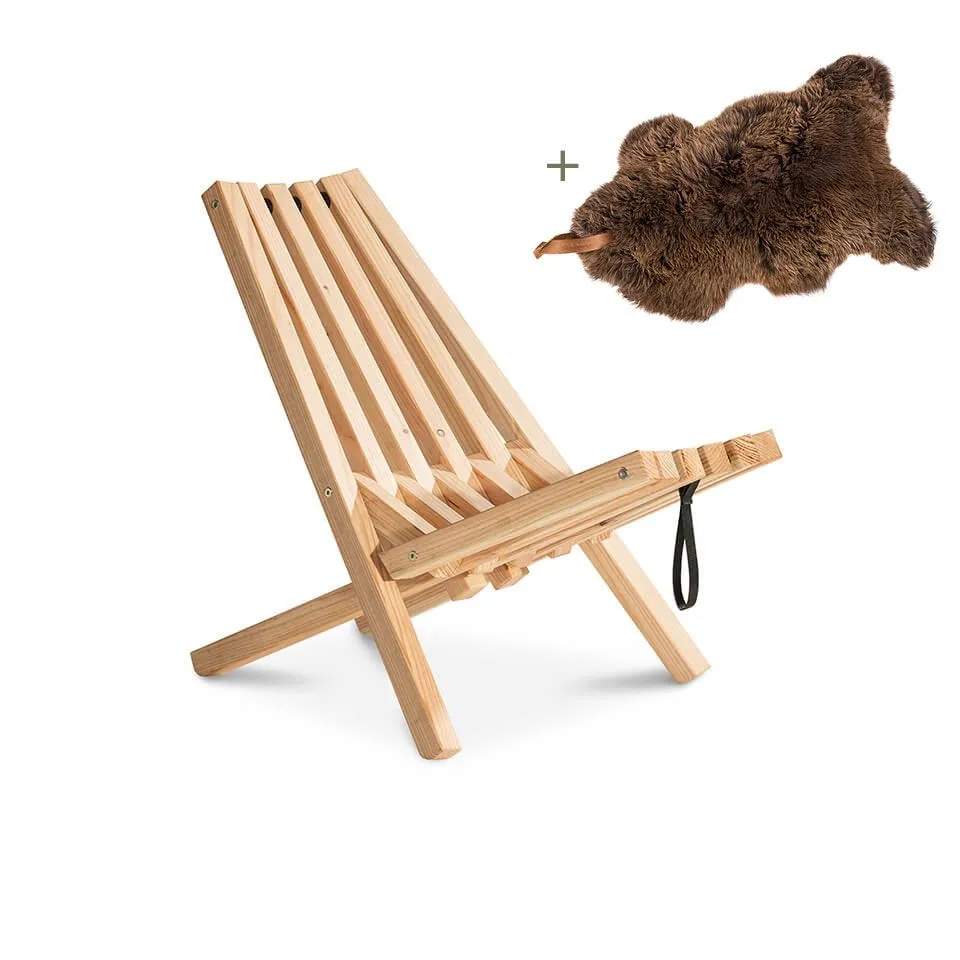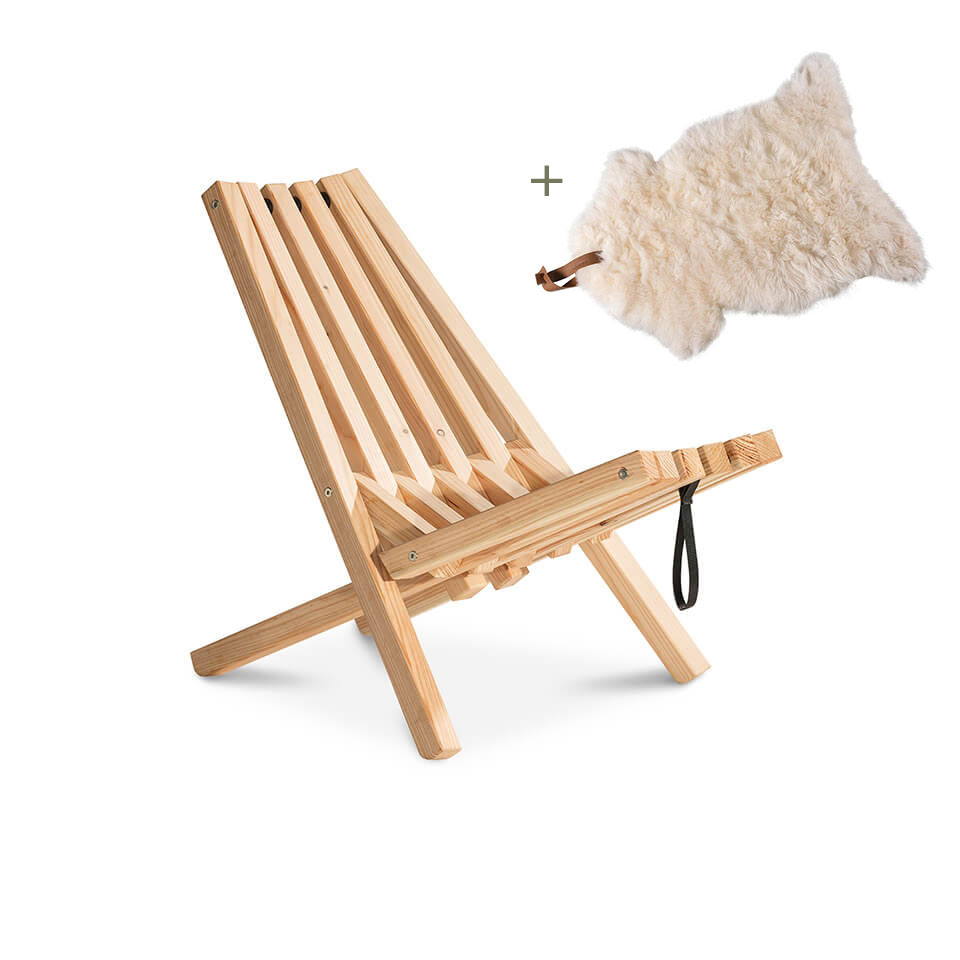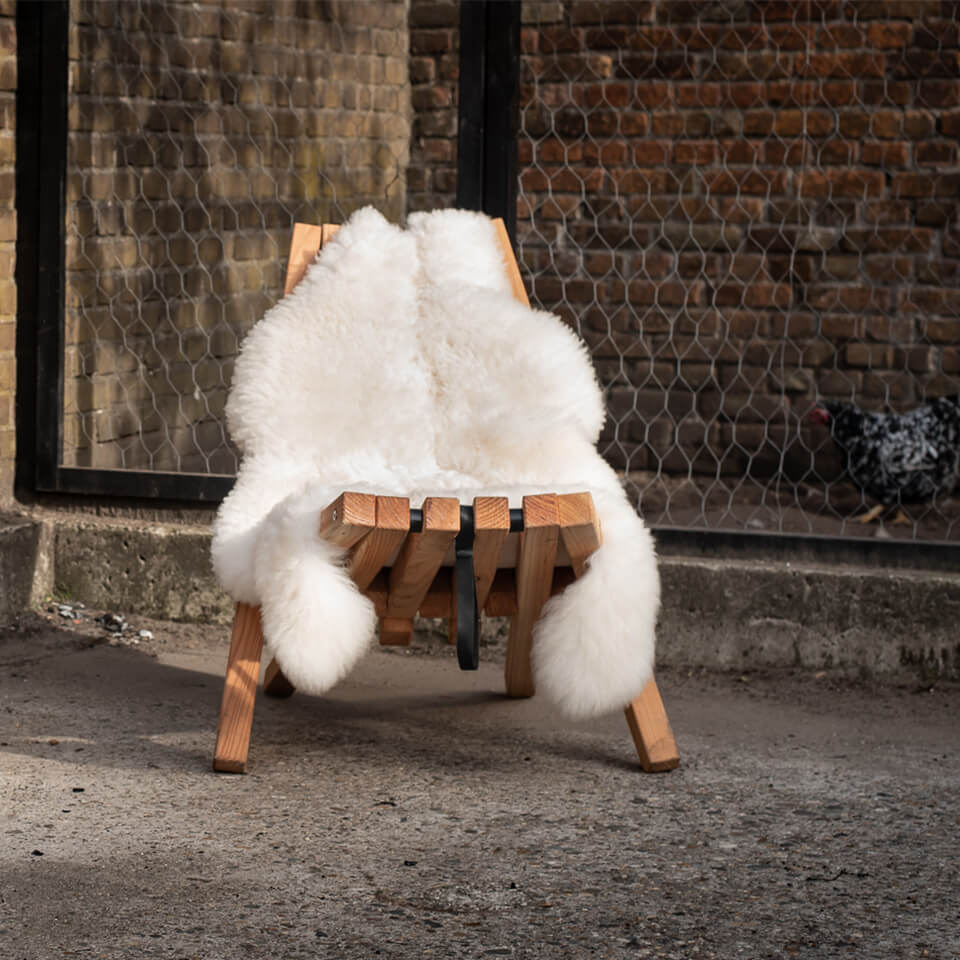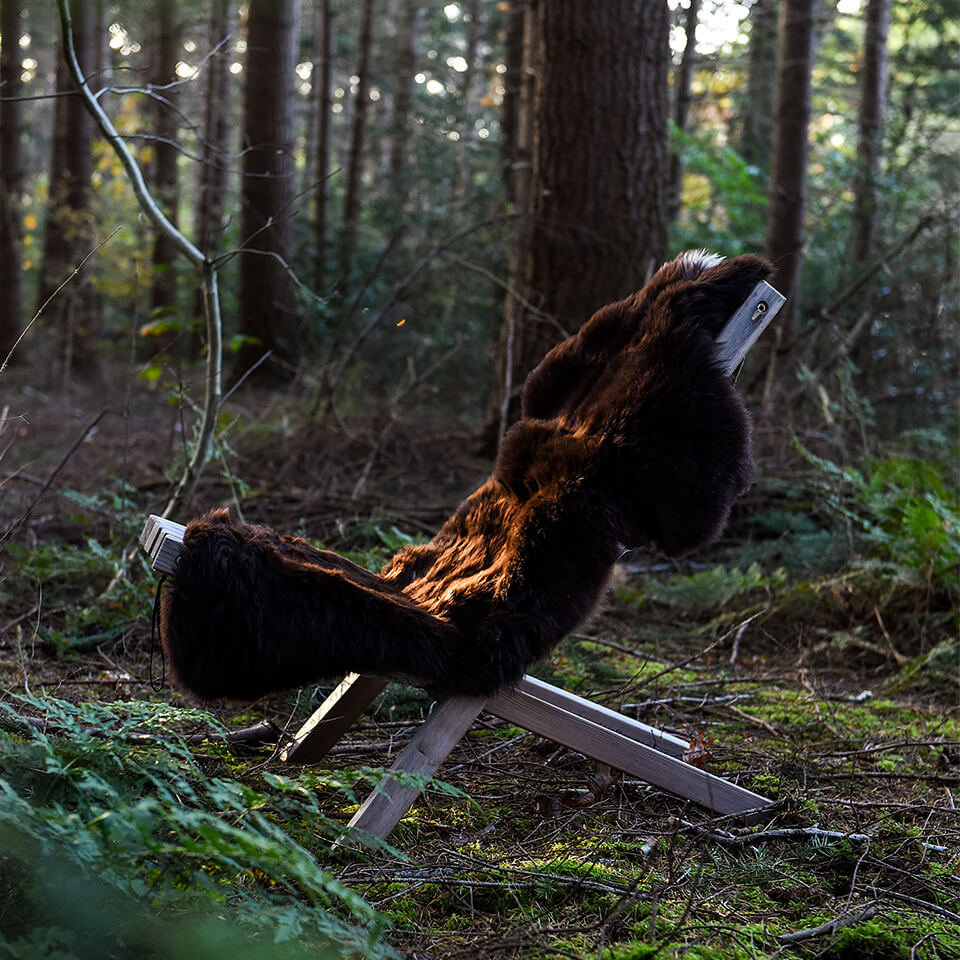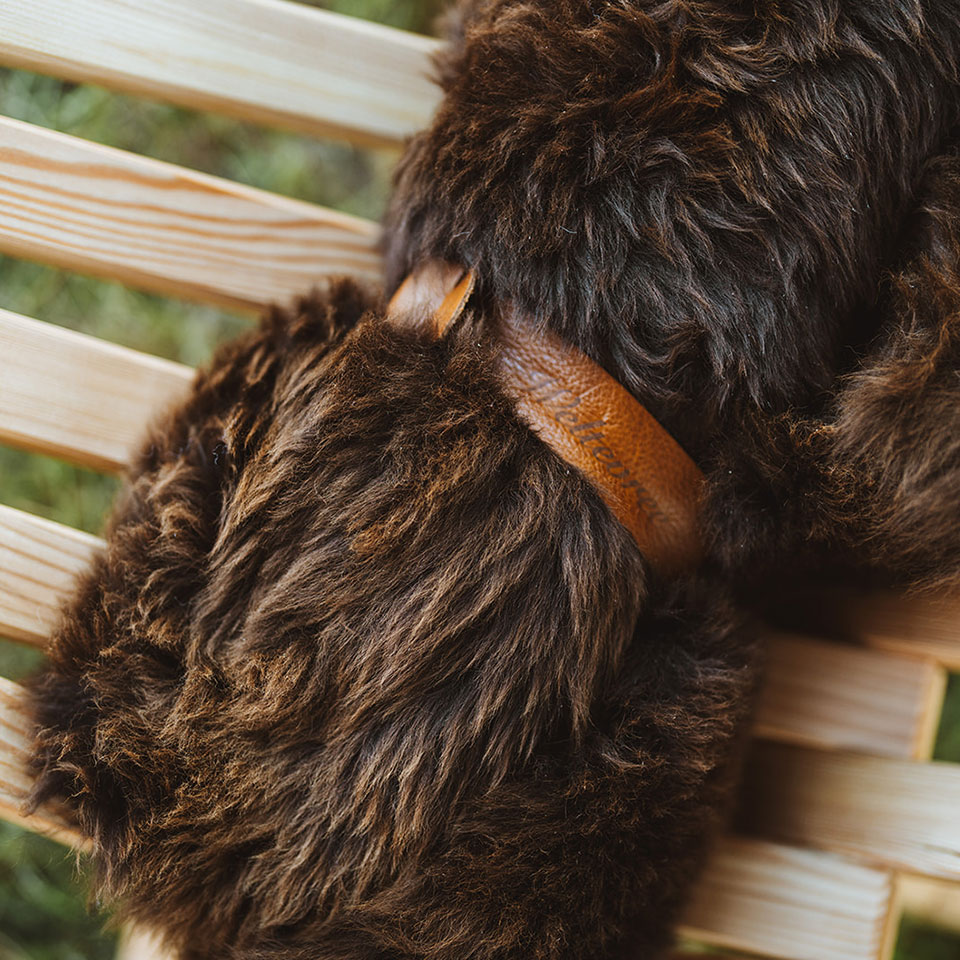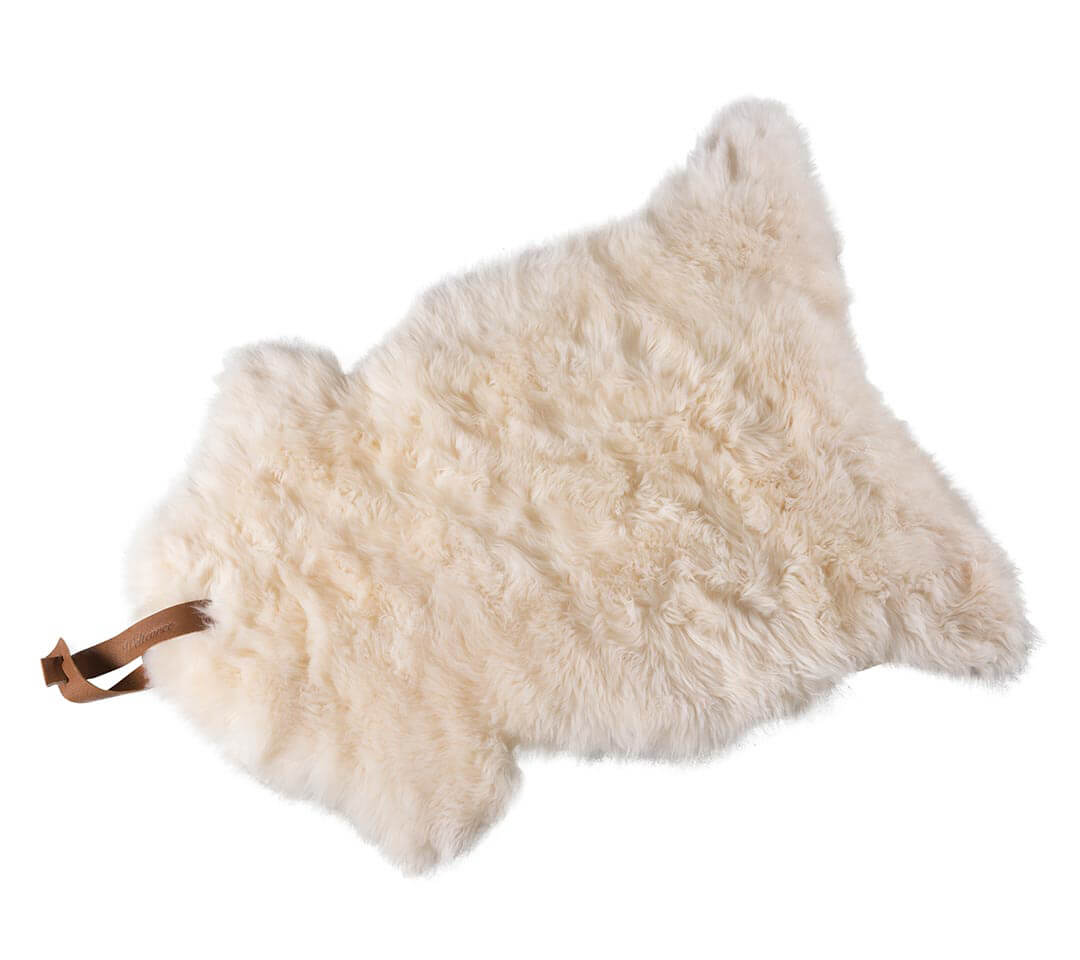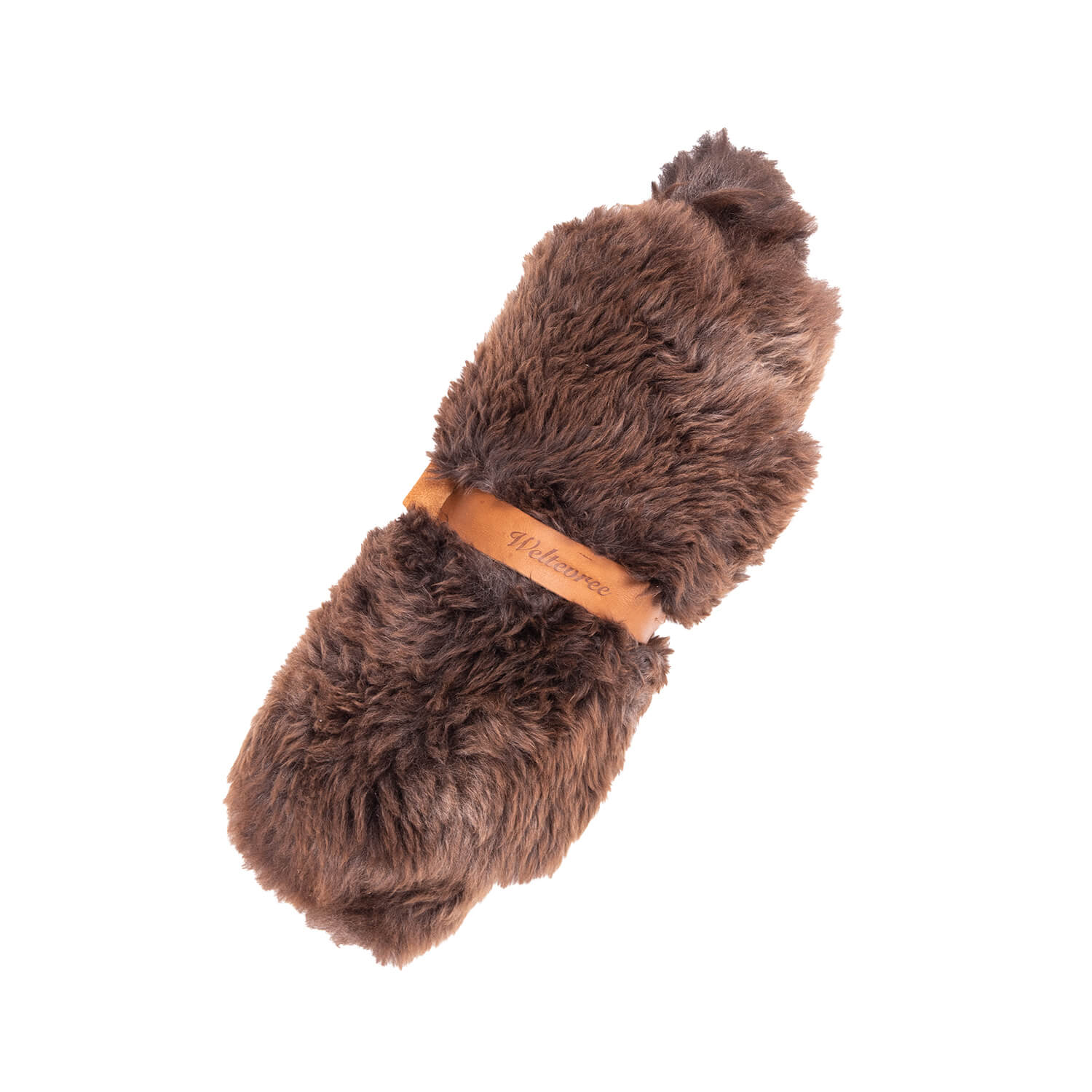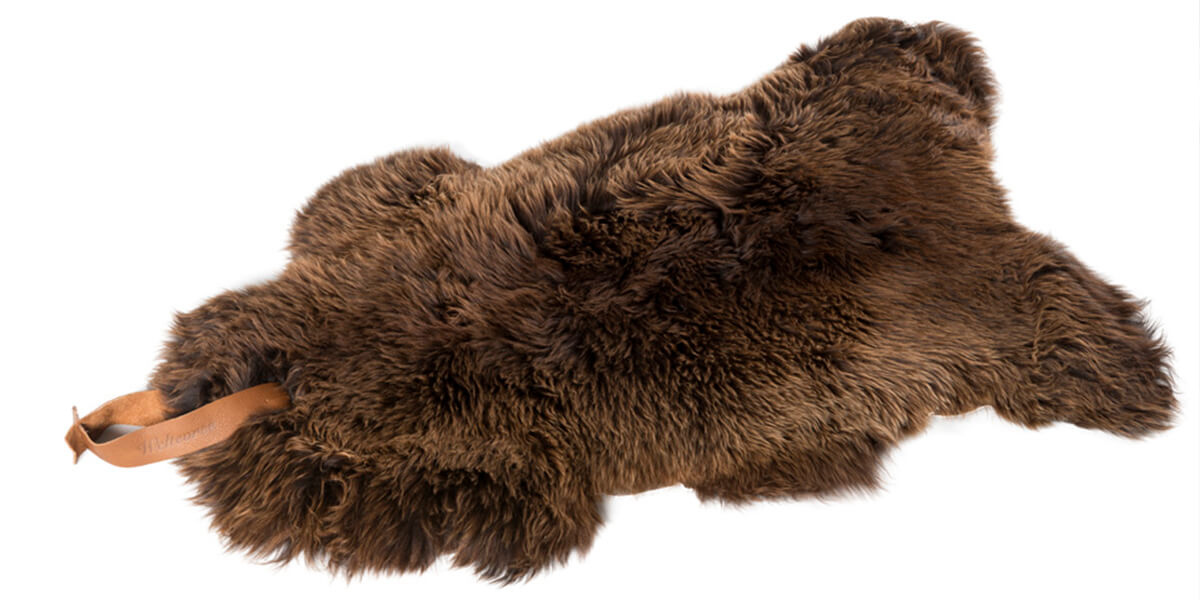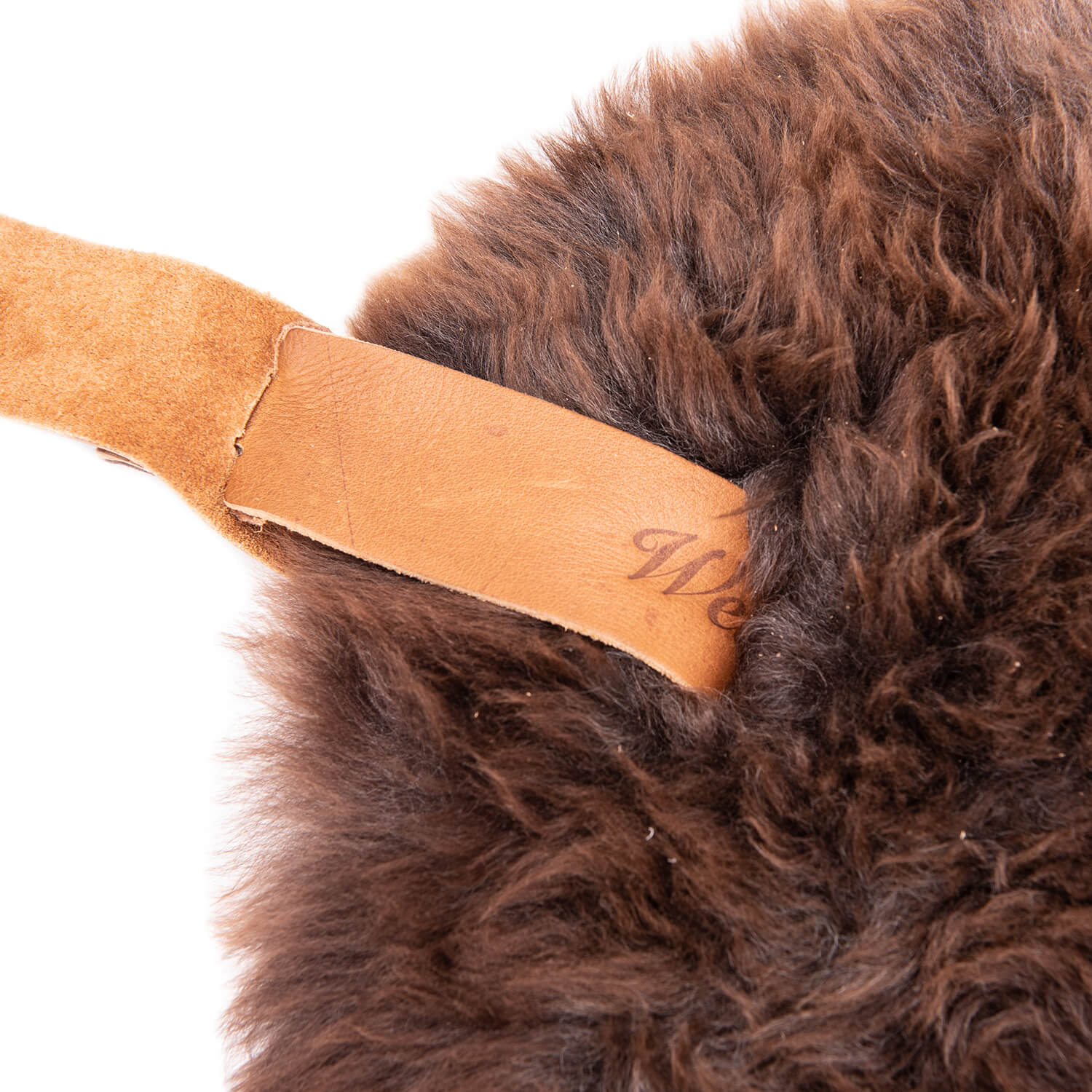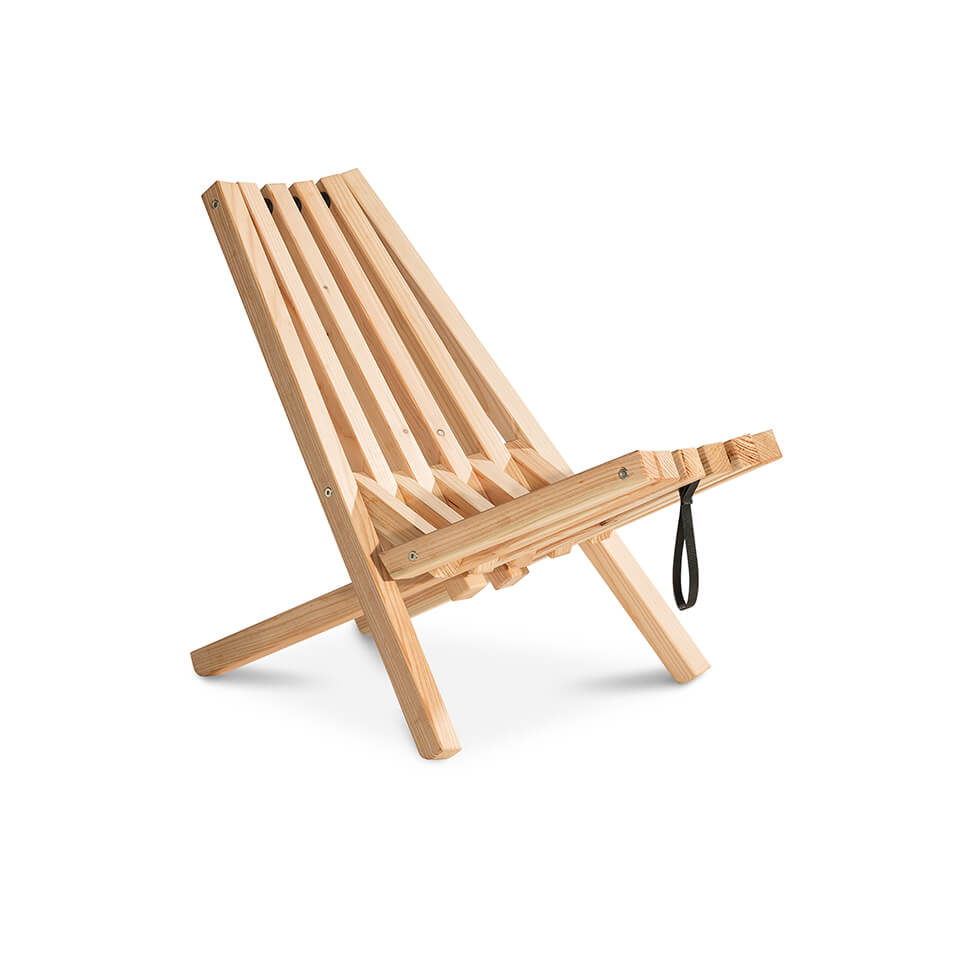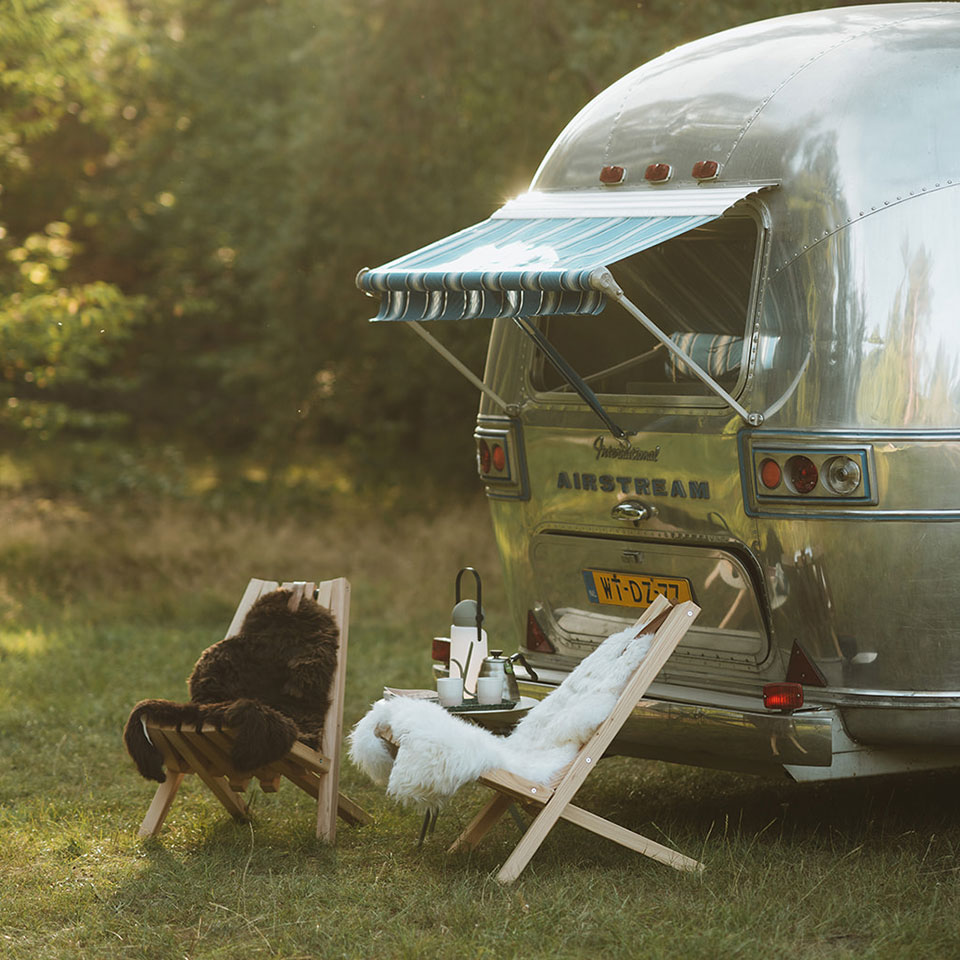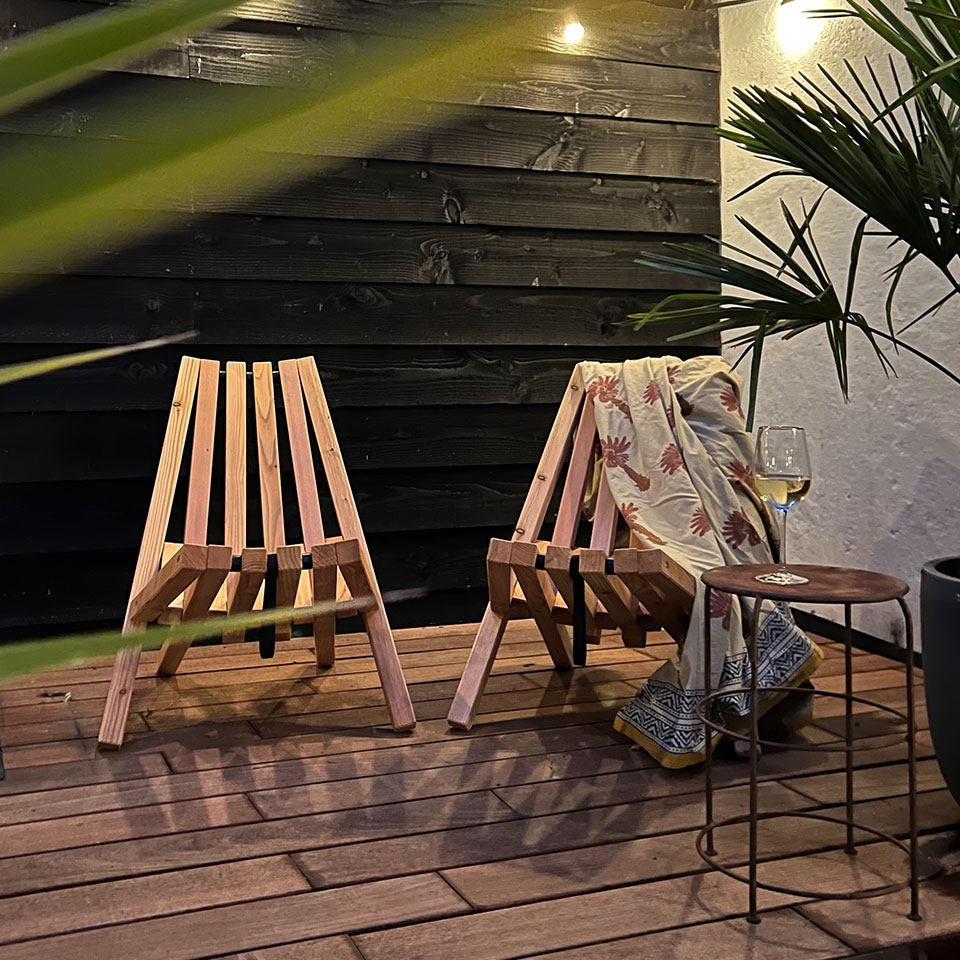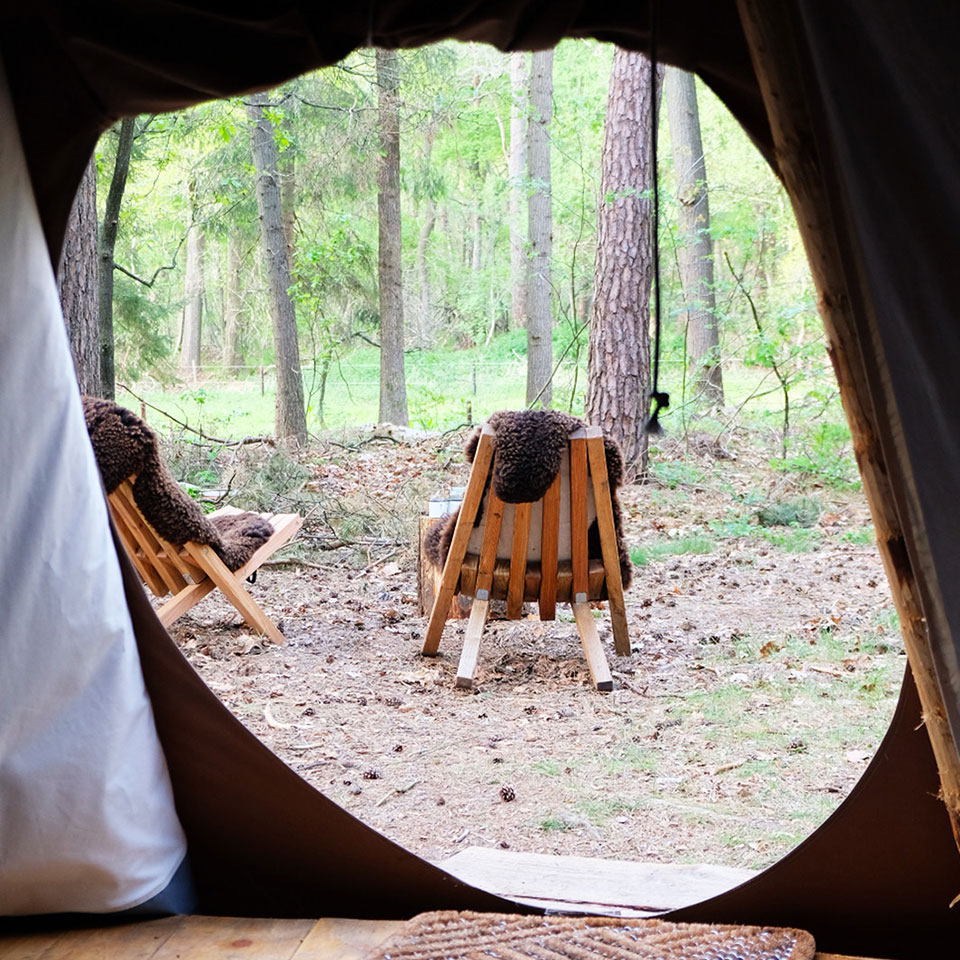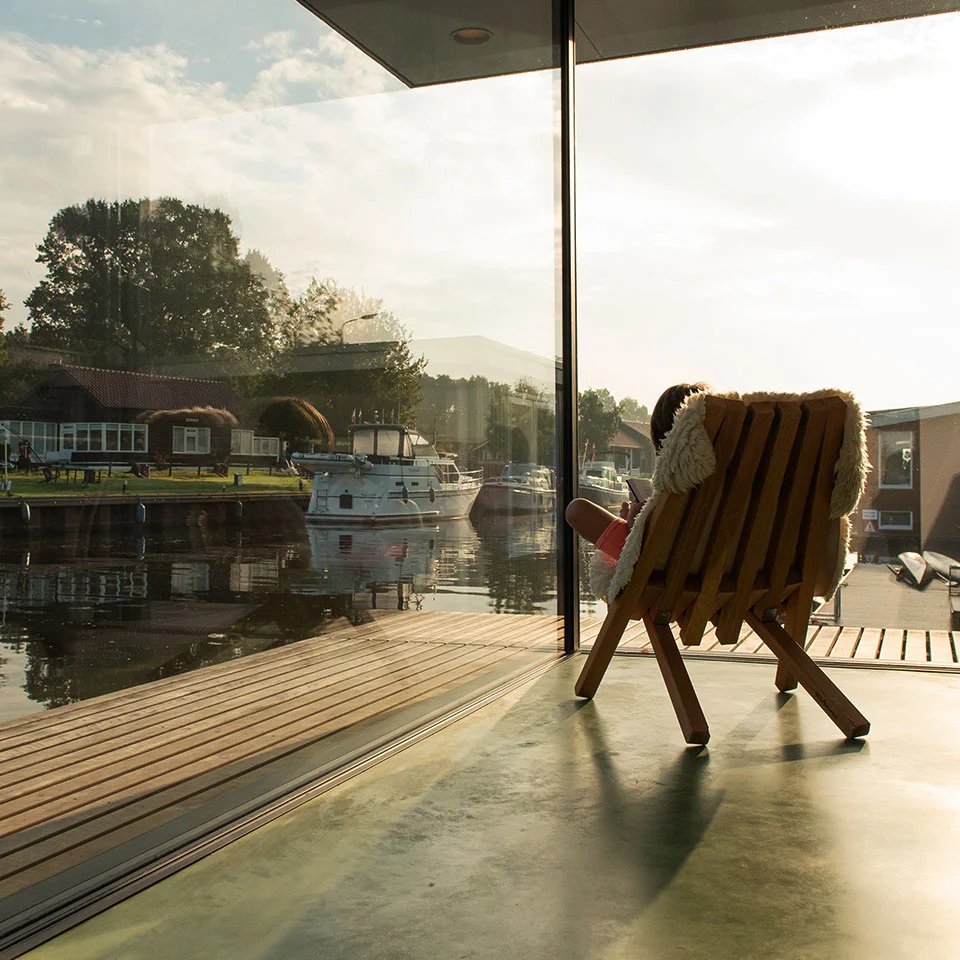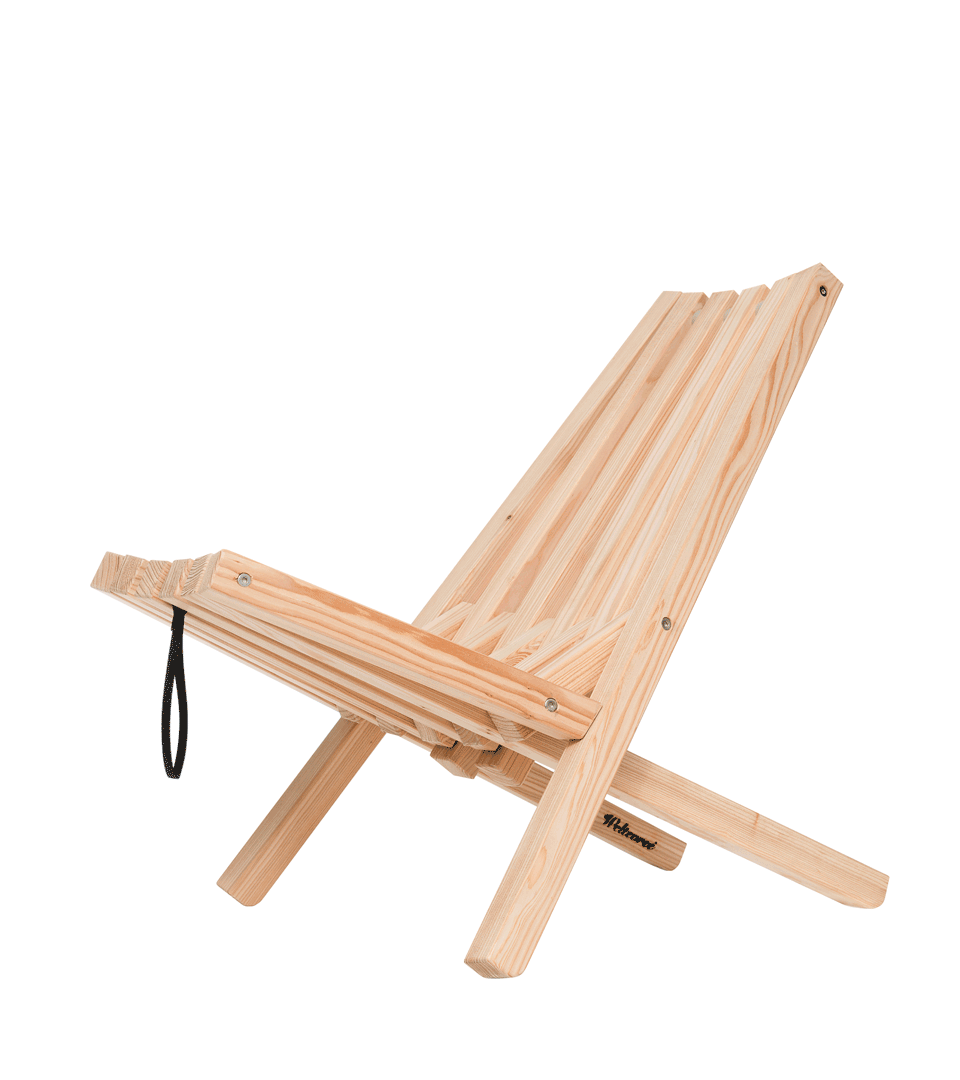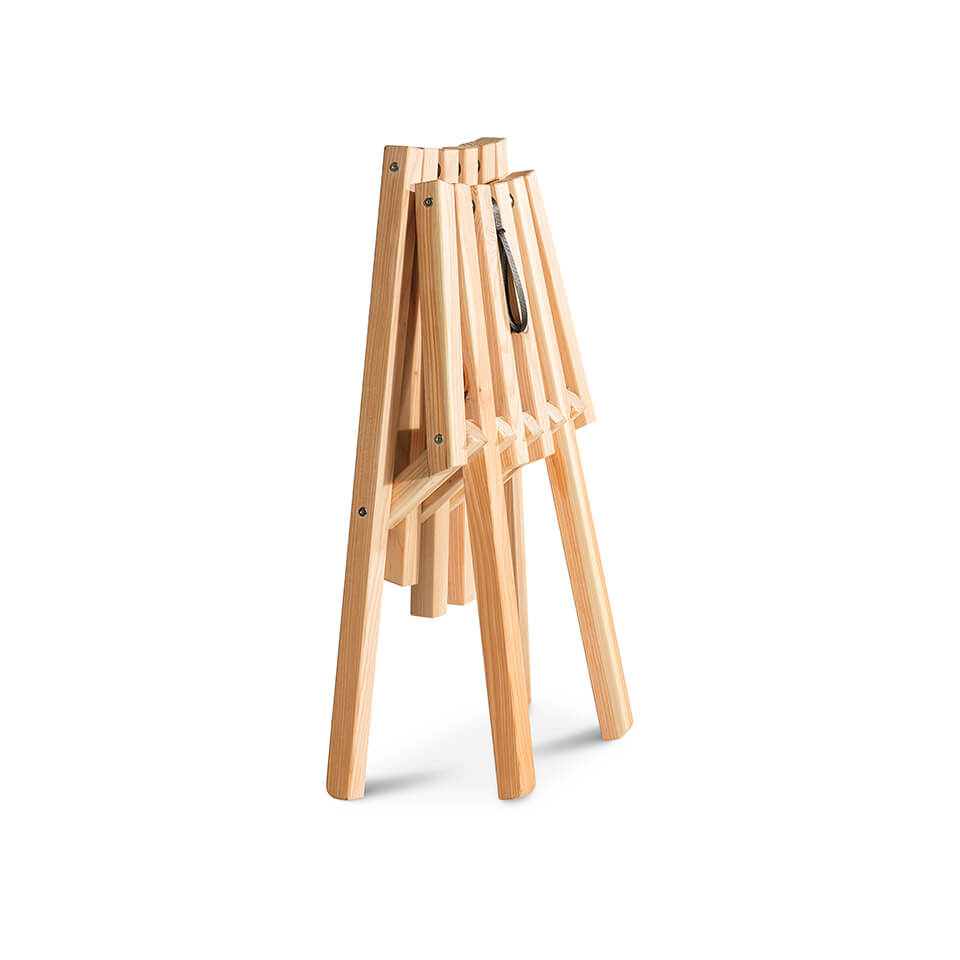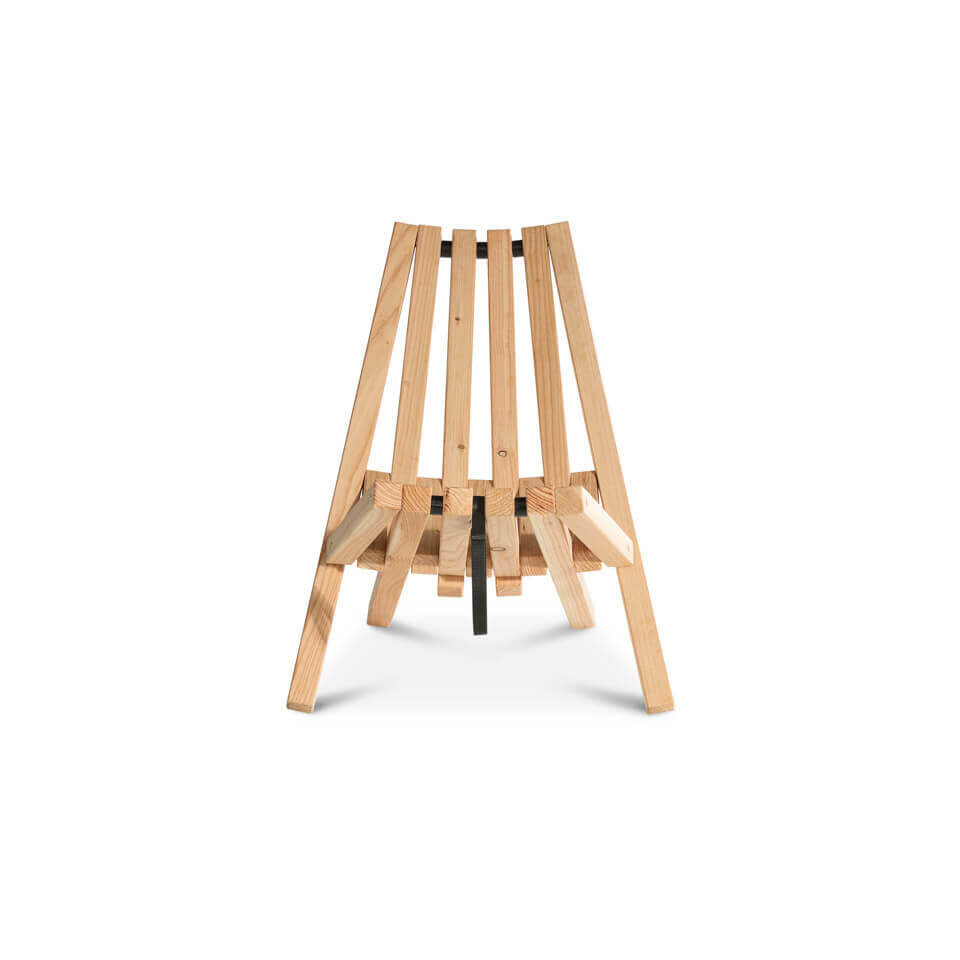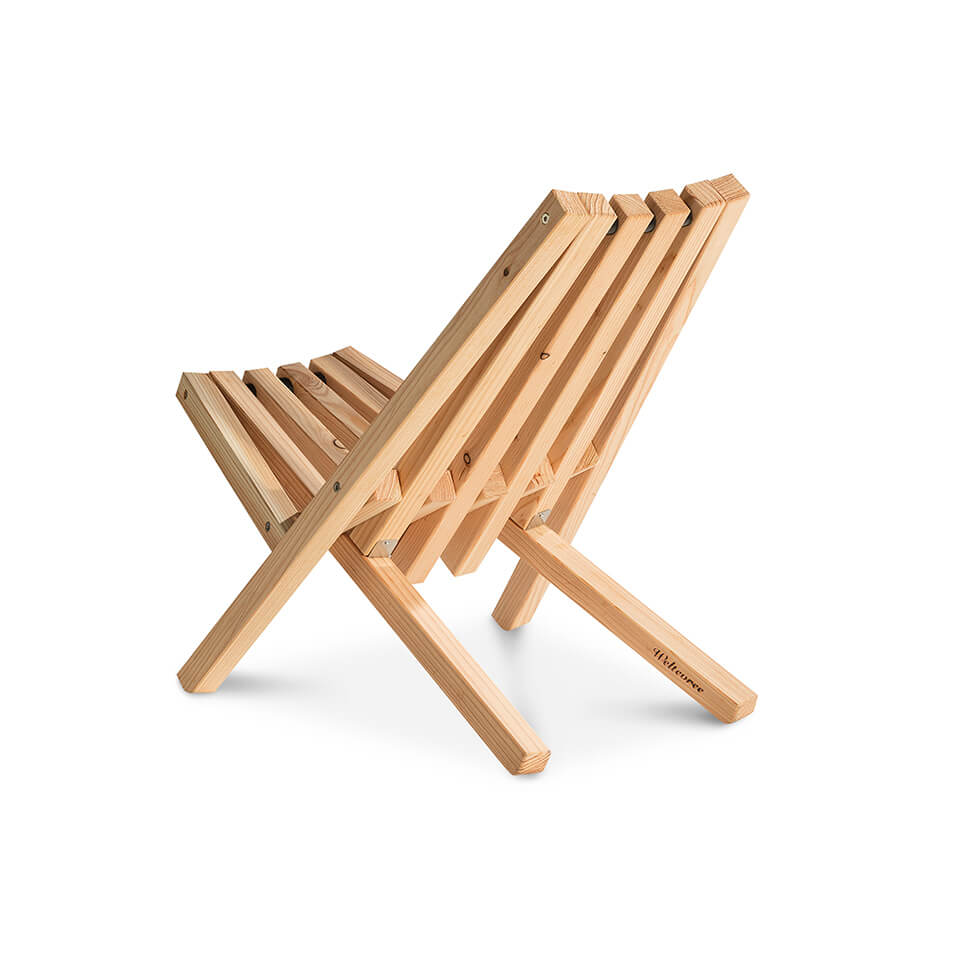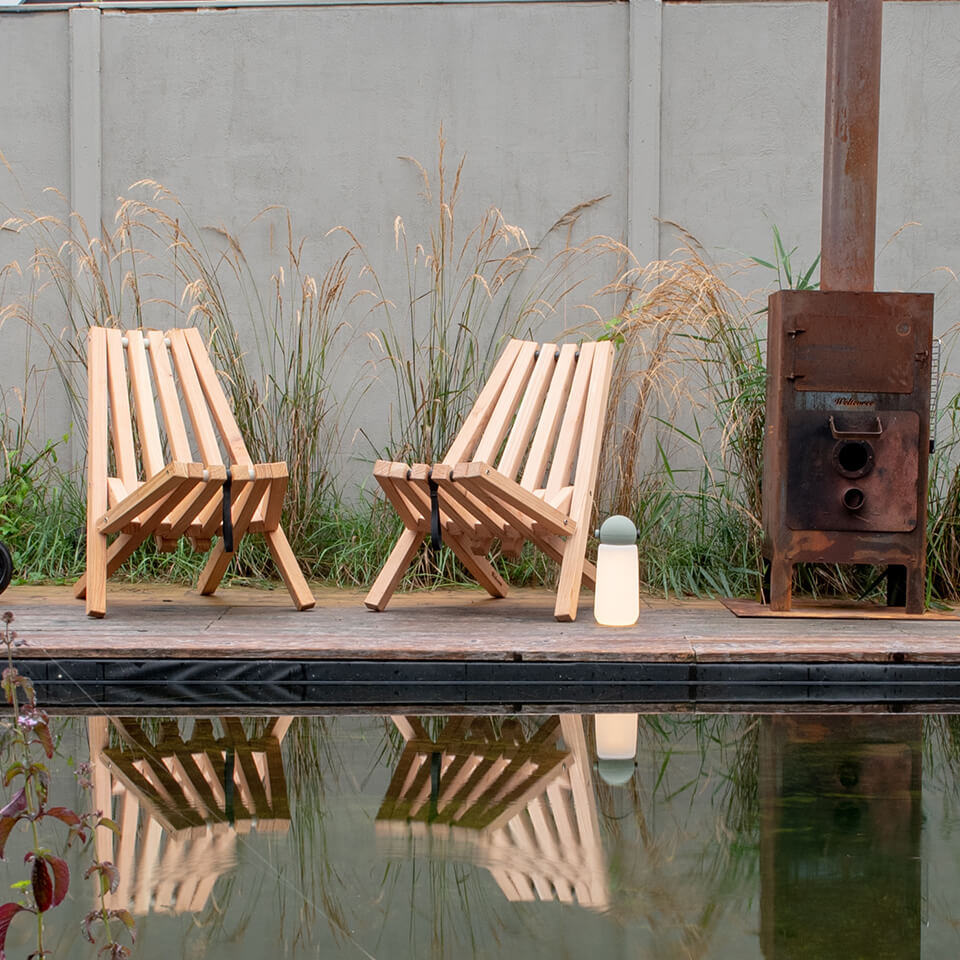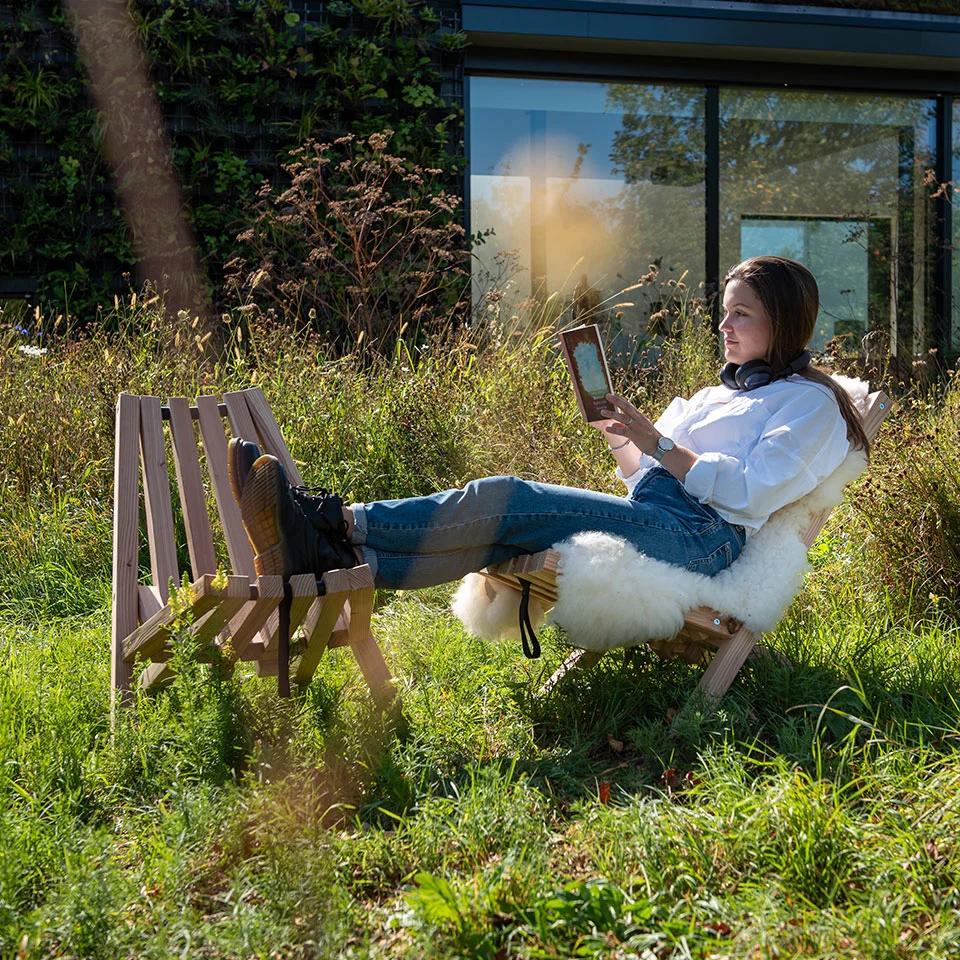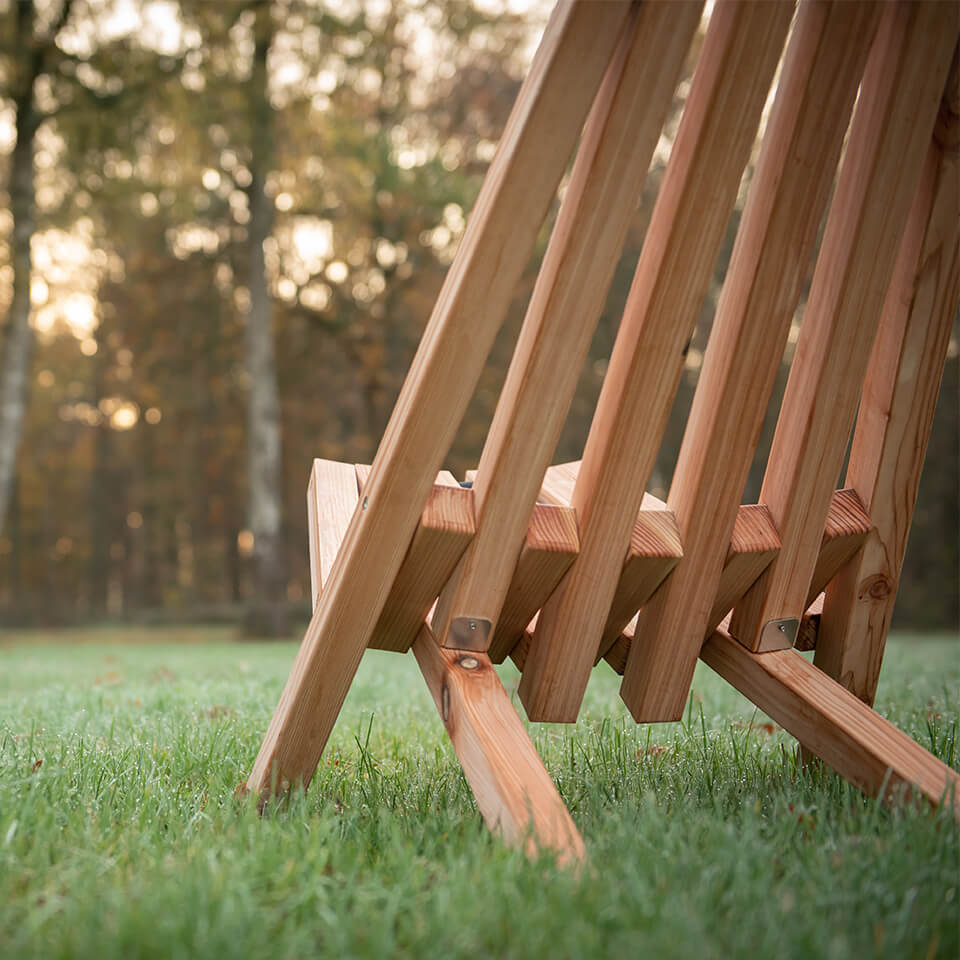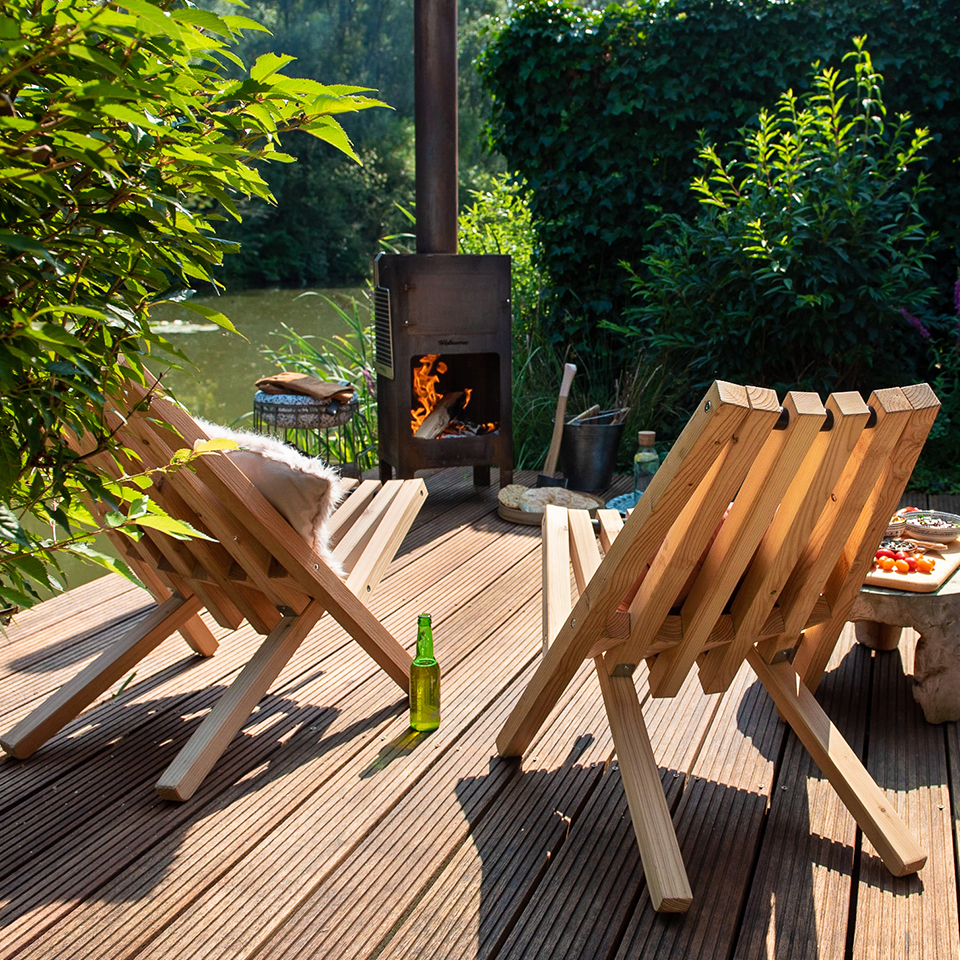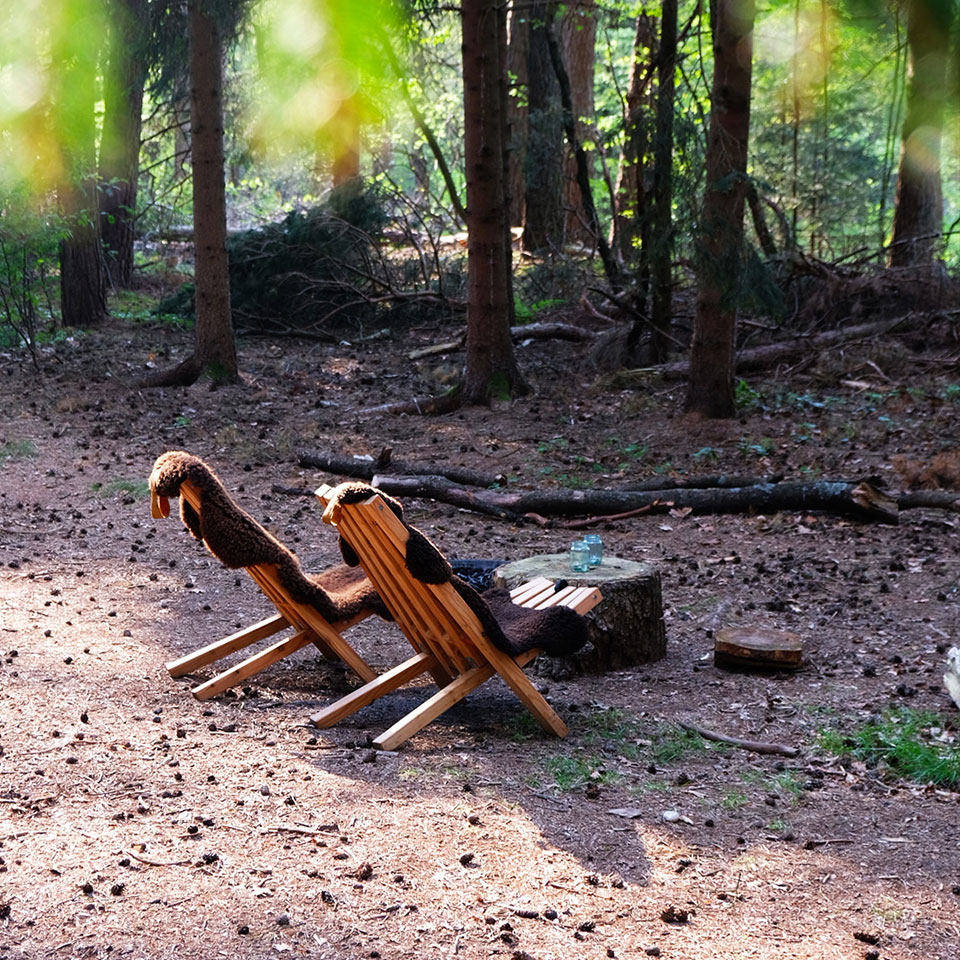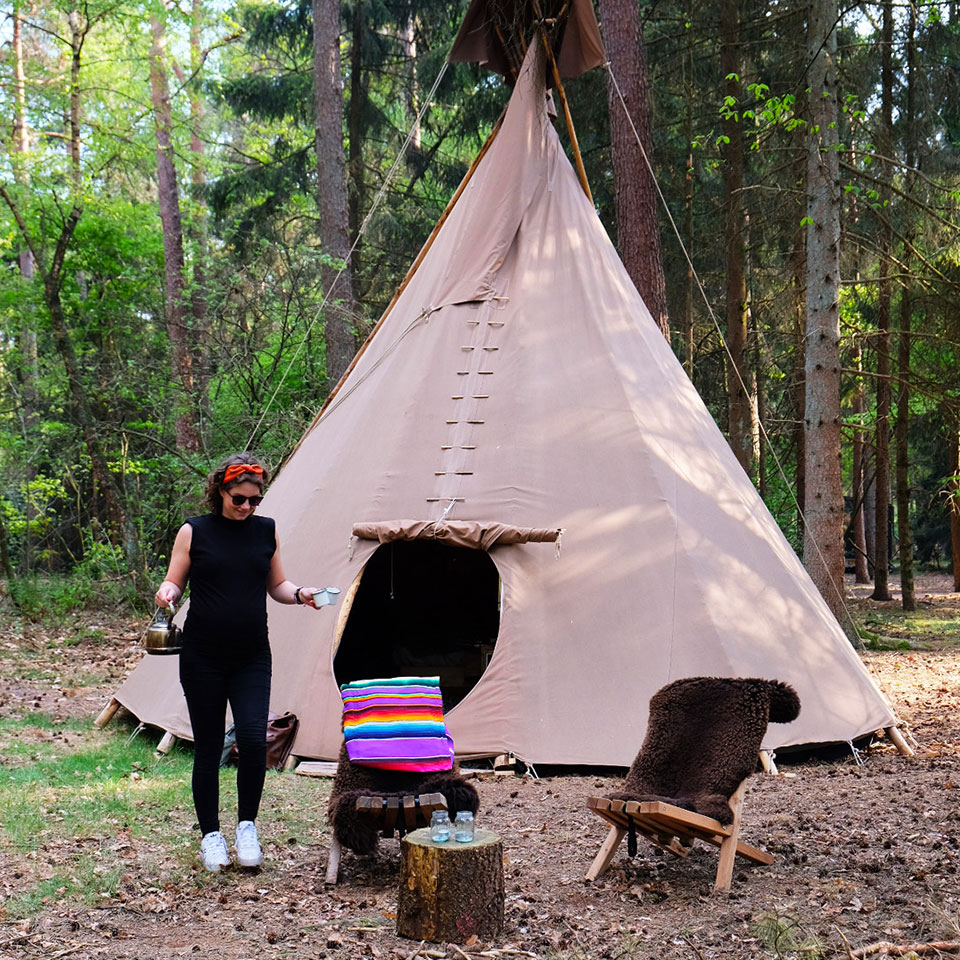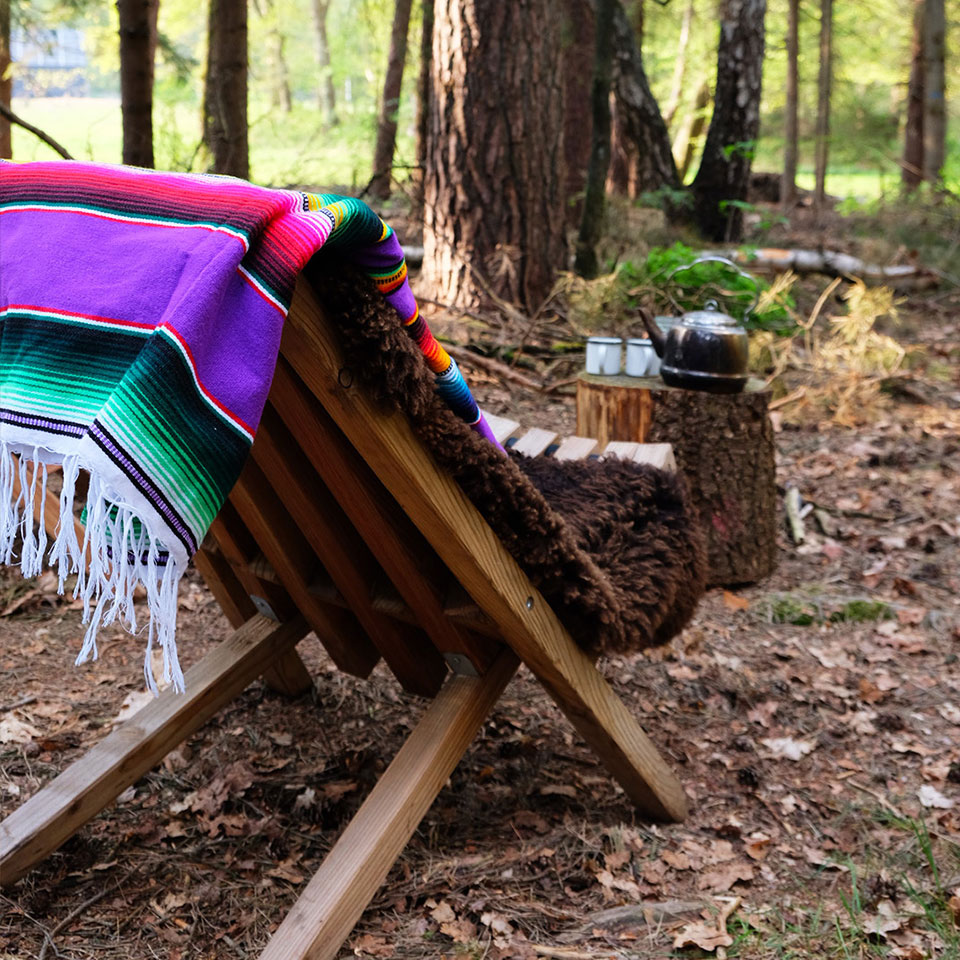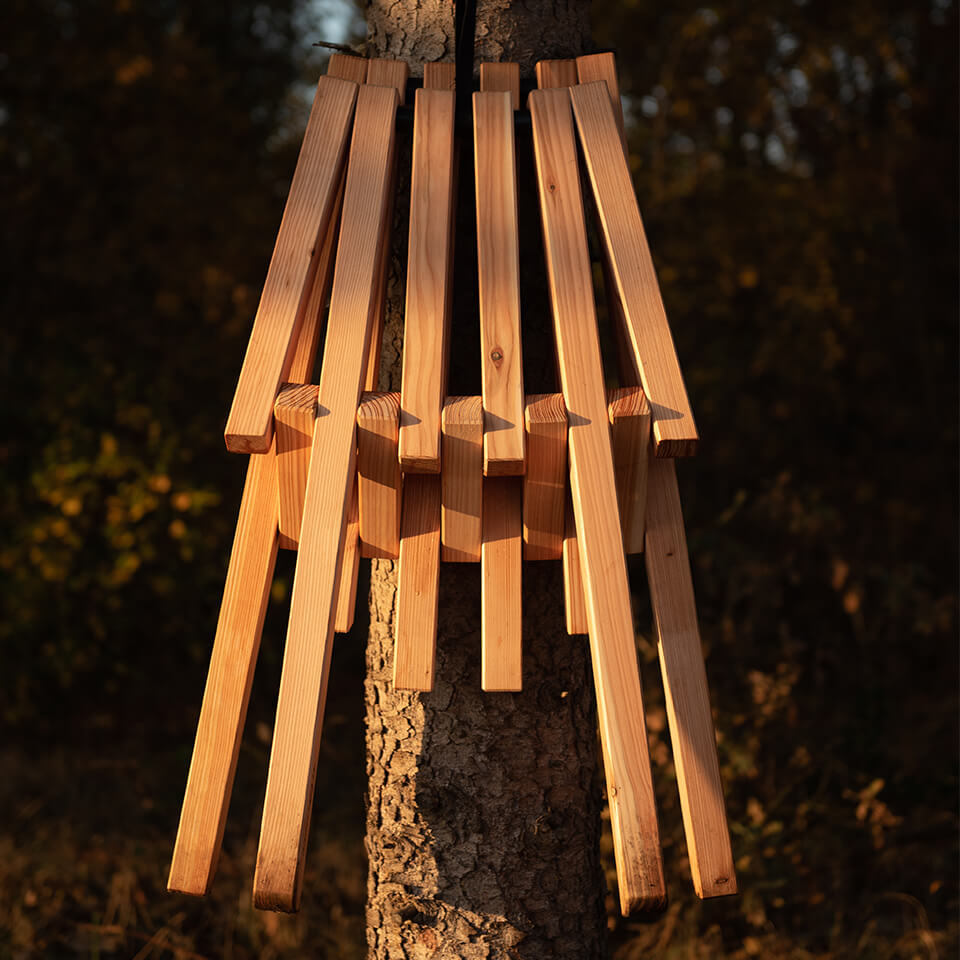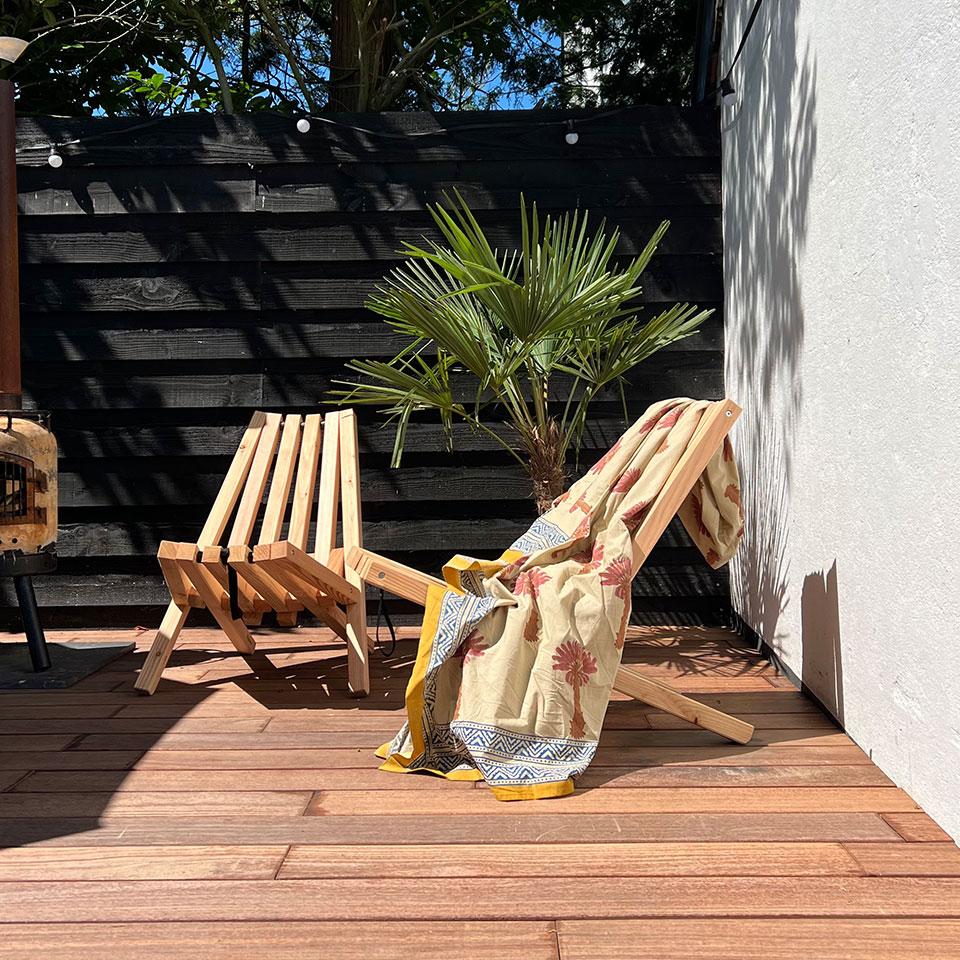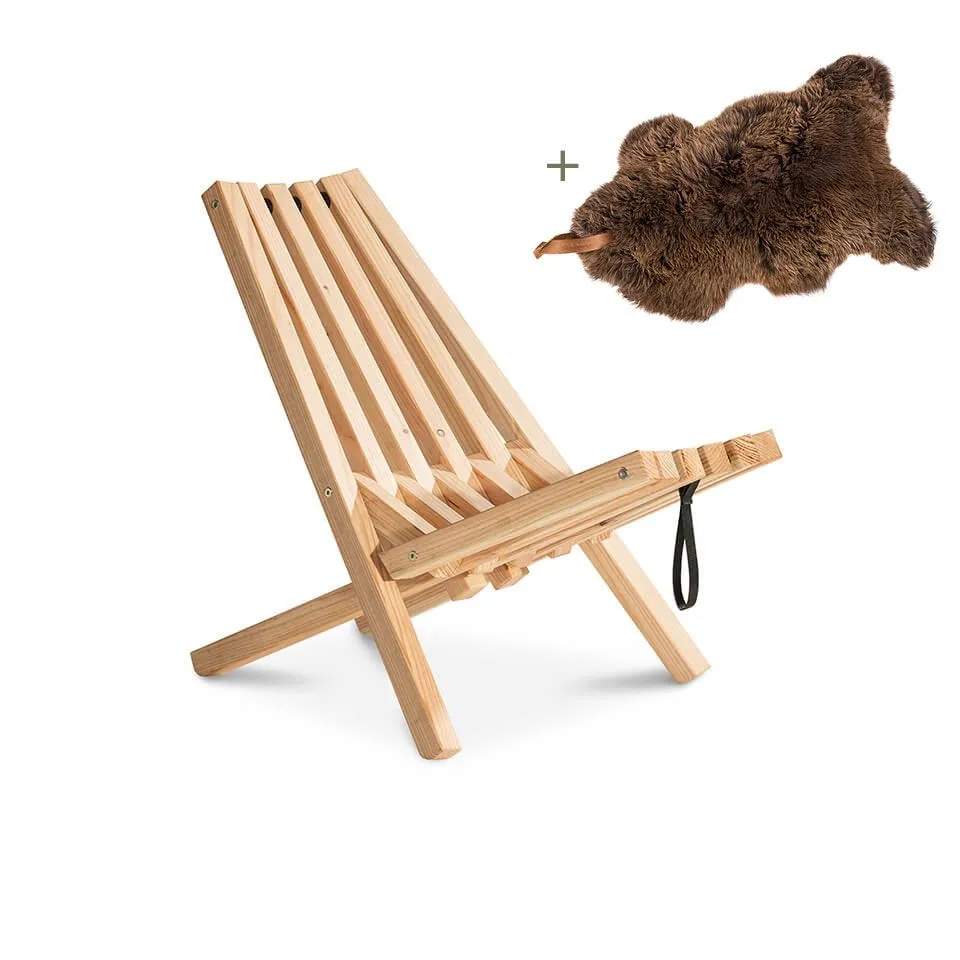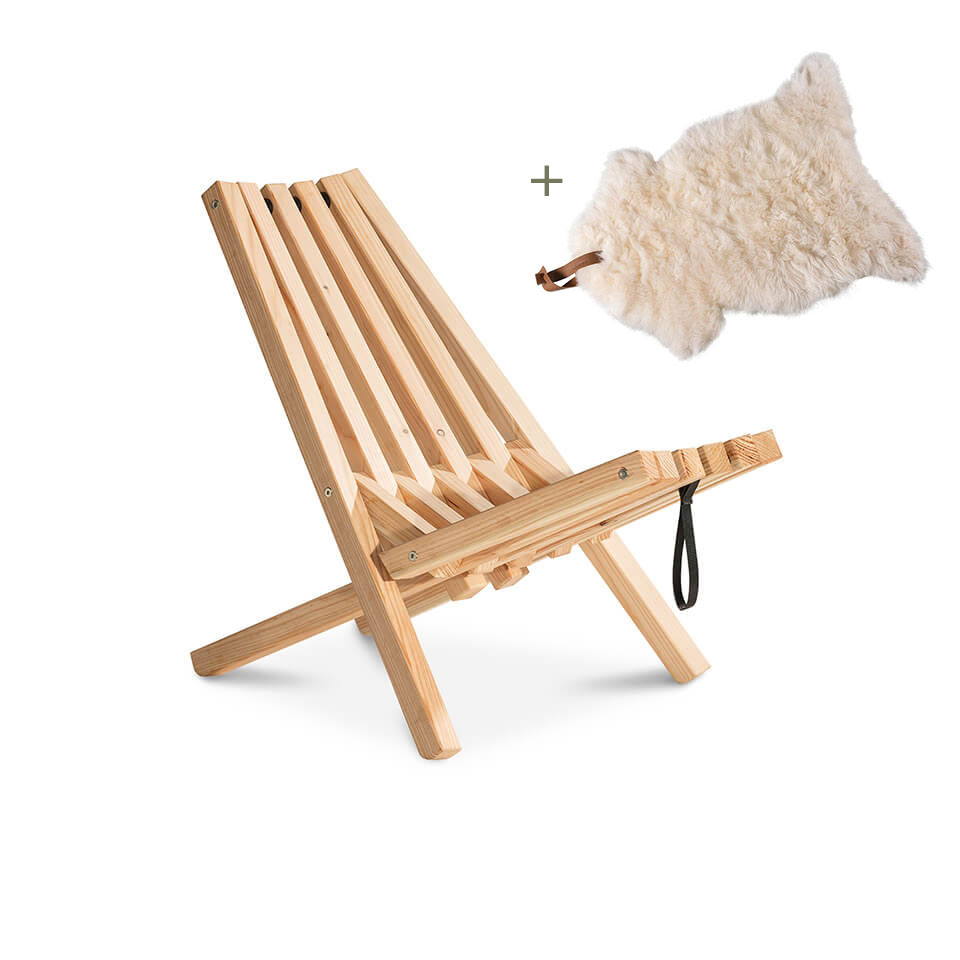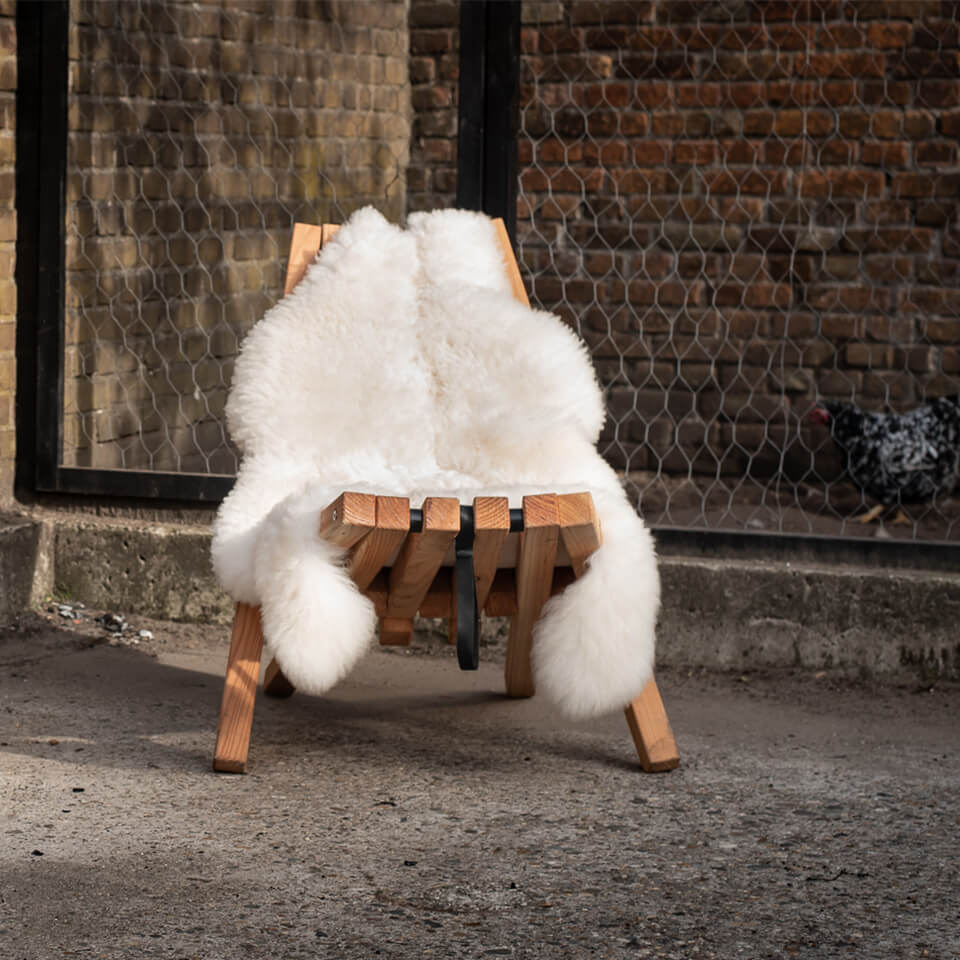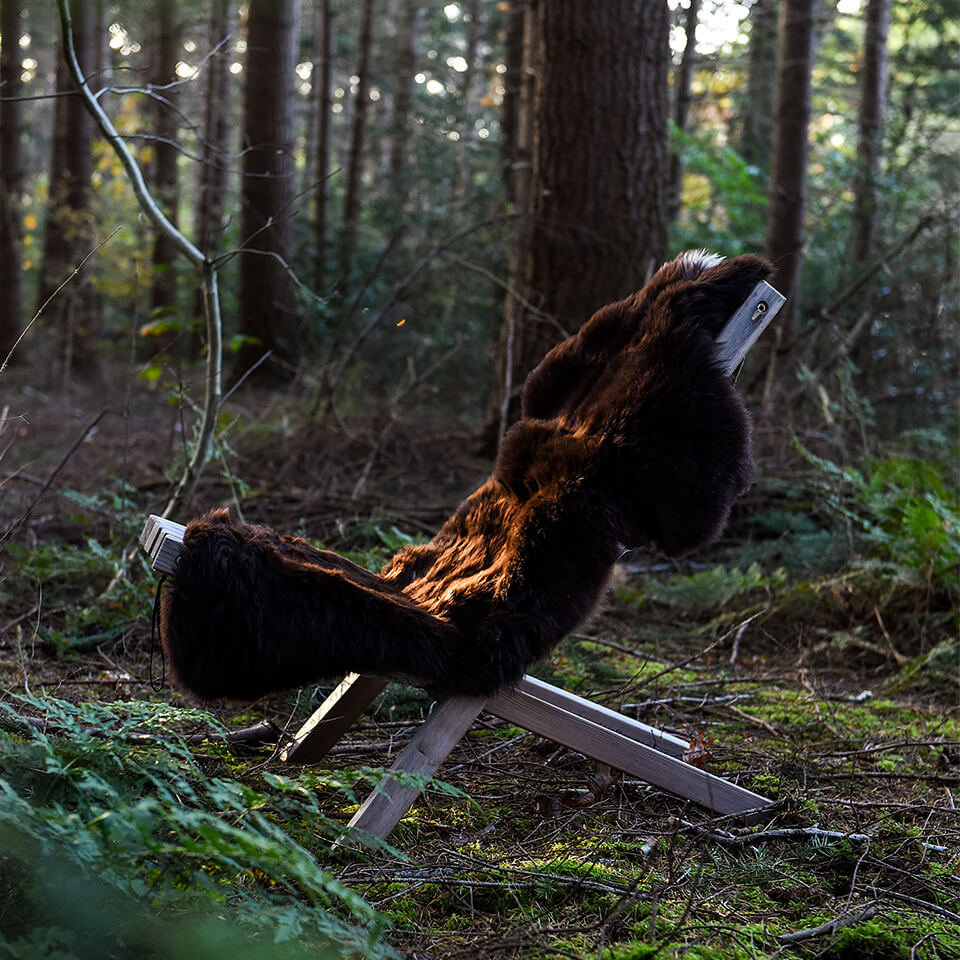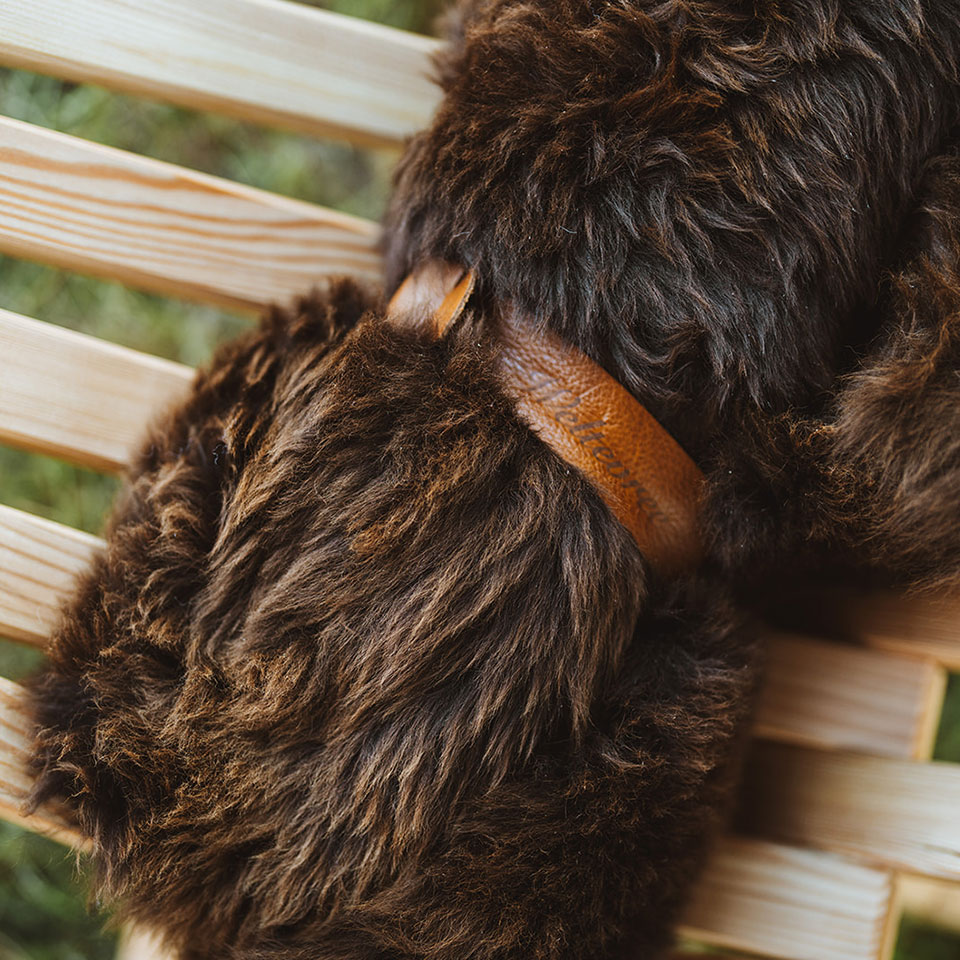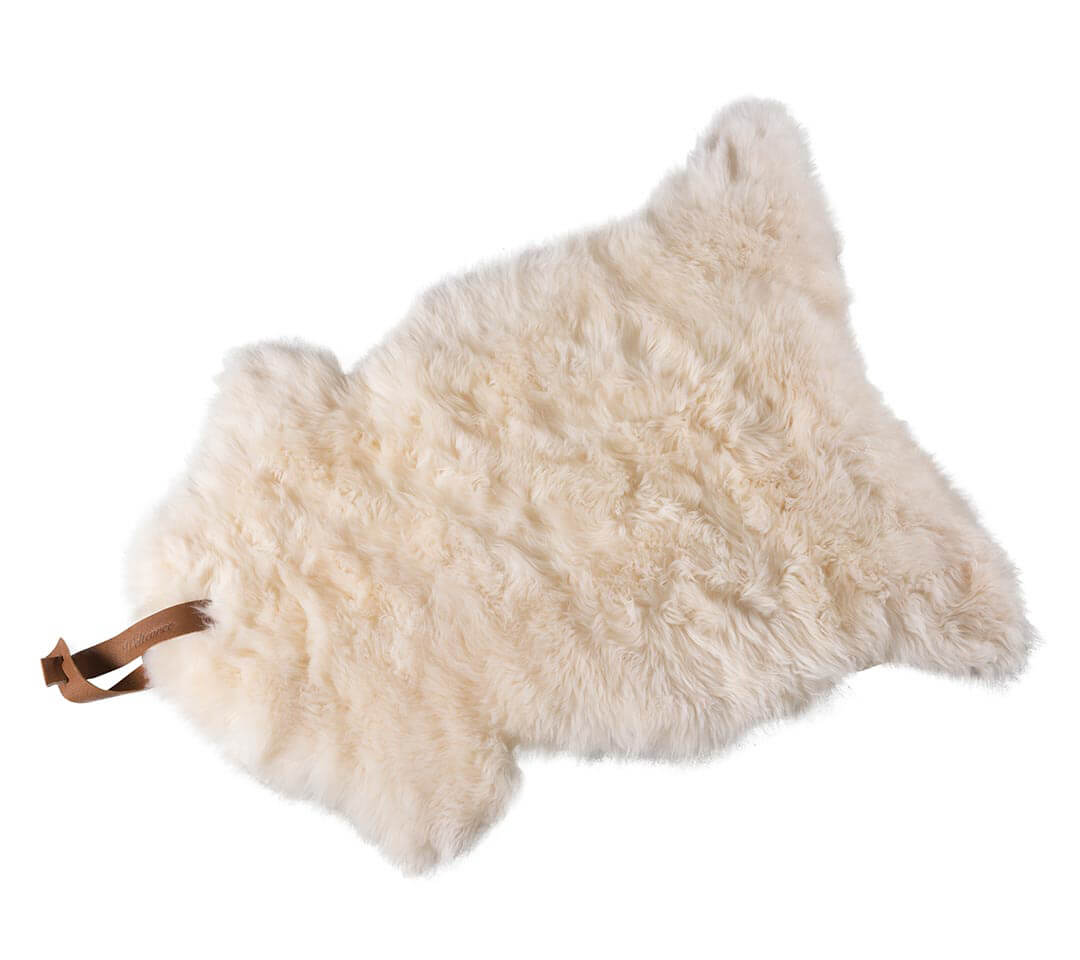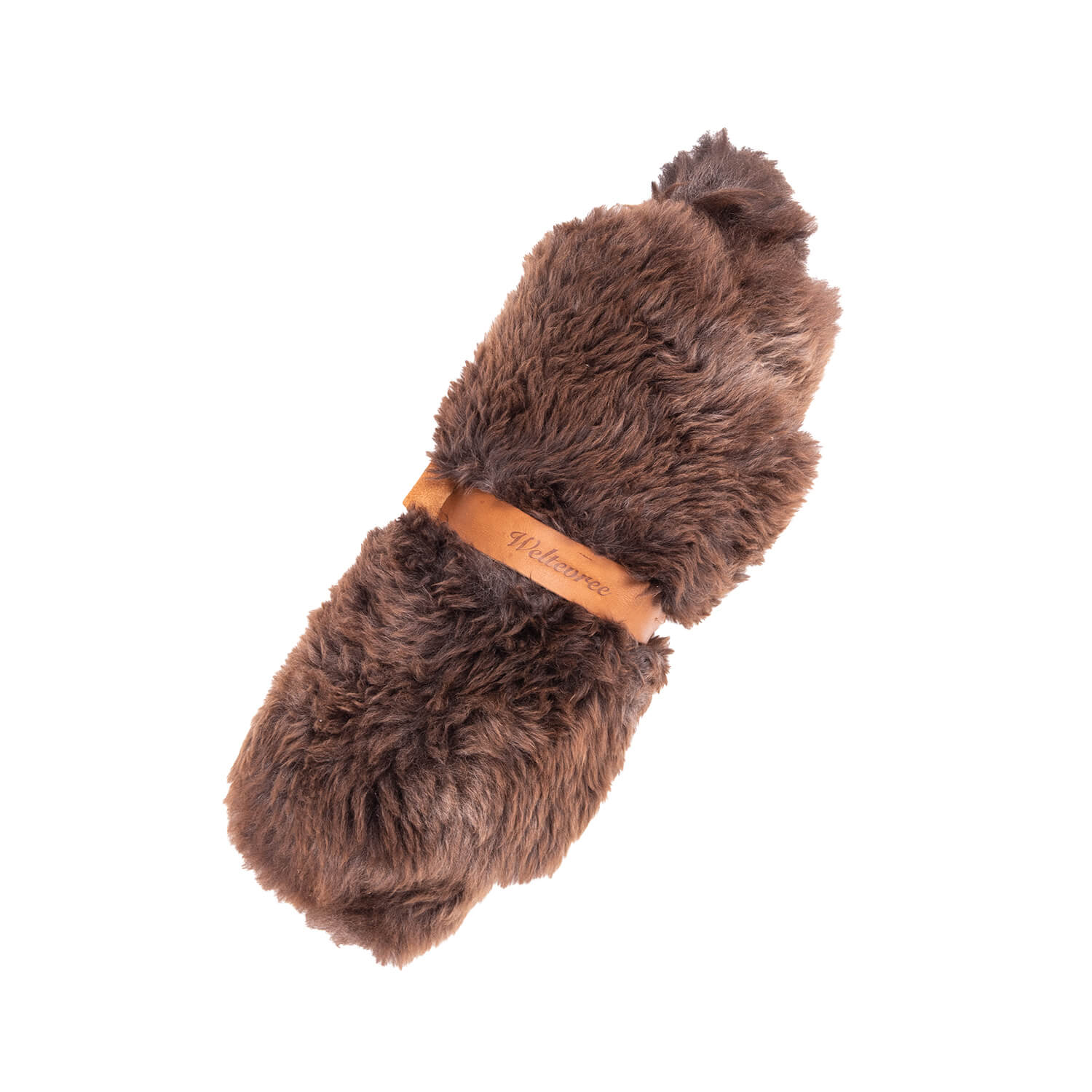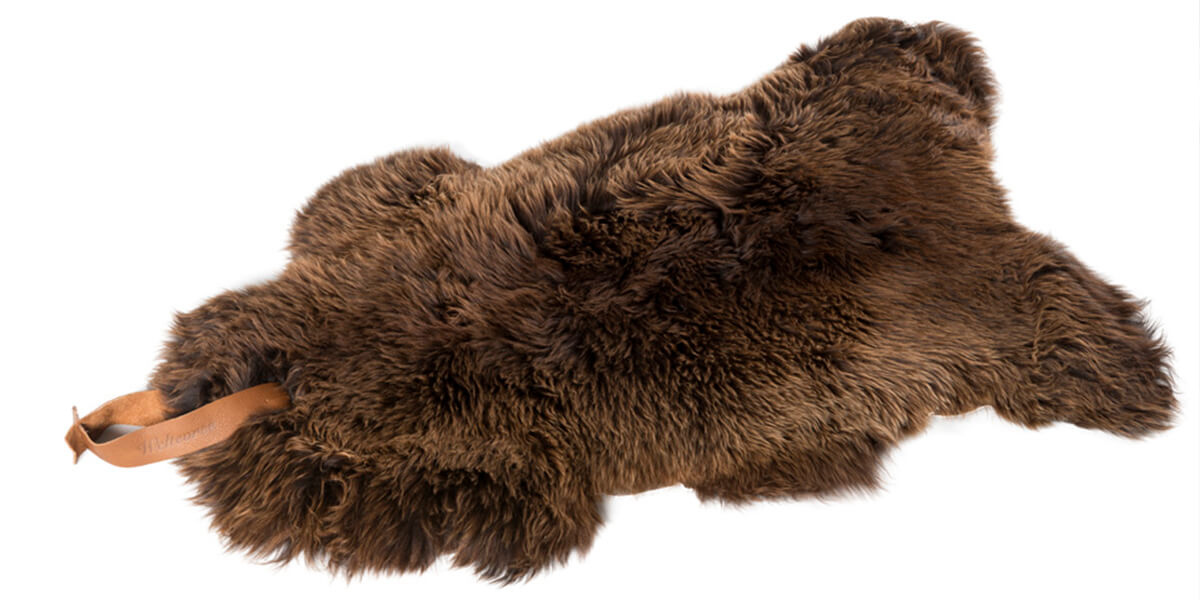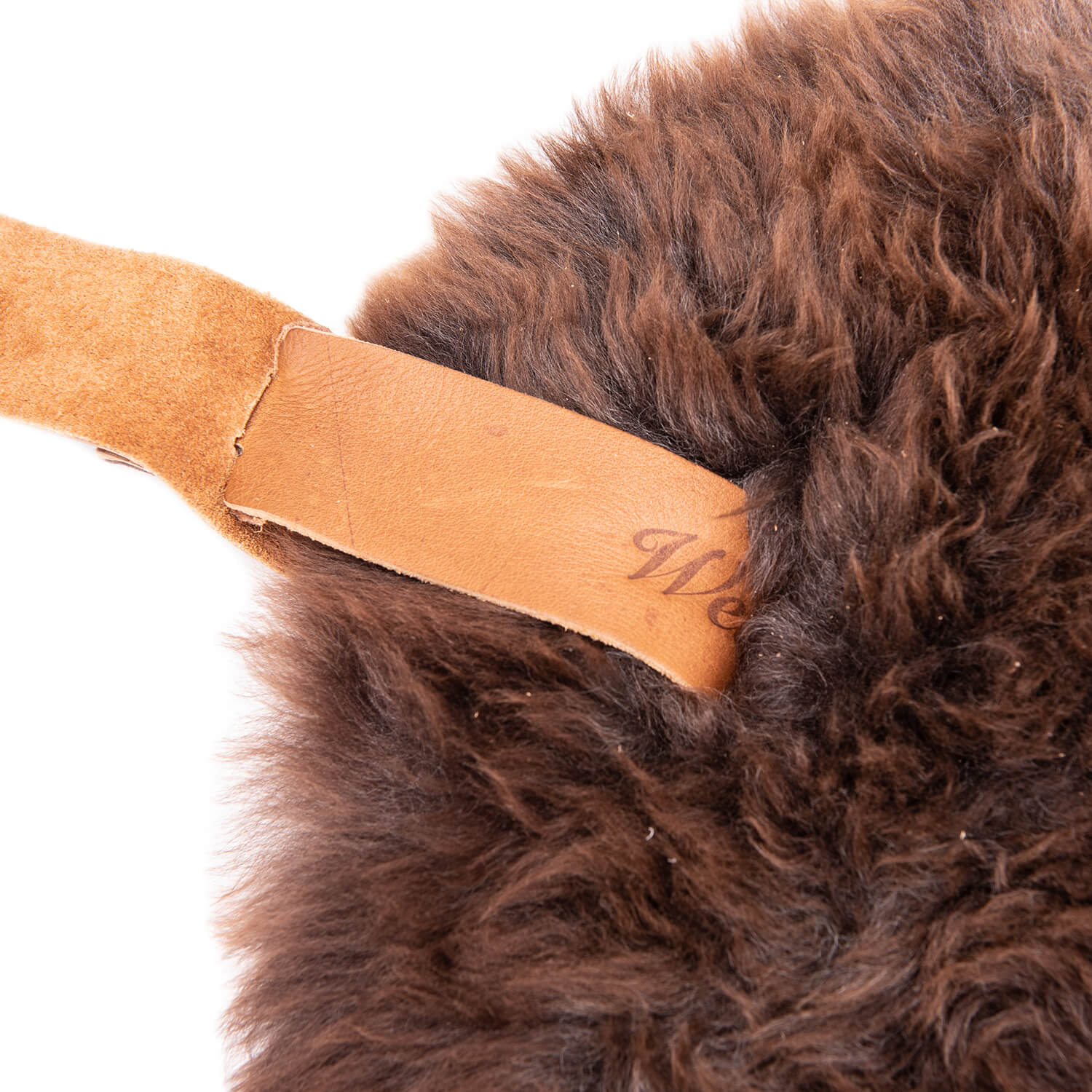 FIELDCHAIR
Garden chair wood lounge
Delivery time 2-5 workingdays
Simplicity at its best: the clever construction makes this Fieldchair Lounge Chair very comfortable and easy to store. Find a nice spot in the garden and unfold the chair. Lean back and relax while enjoying the sunset, a good book or the crackling fire of the Outdoor oven. Grab a Sheepscoat for extra comfort.
The Weltevree Fieldchairs, designed by Floris Schoonderbeek, are made of sustainable Larch wood. To extend the life of your furniture, we suggest you to give it an oil treatment annually. With proper maintenance, folding and winter storage, you can enjoy the Fieldchairs for years to come.

| | |
| --- | --- |
| EAN: | 8719274201007 |
| Length: | 740 mm |
| Width: | 600 mm |
| Height: | 860 mm |
| Weight: | 14 kg |
| Backrest Height: | 750 mm |
| Collapsible: | Yes |
| Designer: | Floris Schoonderbeek |
| Maximum carrying capacity: | 100 kg |
| Seat depth: | 450 mm |
| Seating height: | 410 - 280 mm |
| Seat width: | 530 mm |
| Space: | Suitable for indoors and outdoors |
| Warranty period: | 12 months |
| Waterproof: | Waterproof - possible to keep outdoors |
| Material: | Larch Wood |
| Finish: | Untreated |
| Product Color : | Brown |
There is resin coming out of the chair. How can I remove resin?
The label on the chair indicates how to remove the resin.
Do not use turpentine, which can cause staining.
How can I treat the Fieldchair?
To treat the Fieldchair, we offer a
Maintenance Kit
for wood in our webshop.
How can I maintain my Weltevree products in the best way?
More maintenance tips for our products can be found on our
maintenancepage
.
SUSTAINABLE LARCH WOOD
The Fieldchair is made entirely of untreated larch wood, harvested exclusively from sustainable forests. The larch wood gives the chair its natural look and emphasizes the strength of the material. Larch wood is very durable and will last up to 10 to 15 years even without any treatment. When left untreated, larch wood ages to a beautiful silver-gray color.
JOINING THE BEAMS
Strong polyester joints are used in the assembly of the field chair. These hold the beams together while leaving narrow gaps between them. As a result, the Fieldchair offers you more comfort. The joints between the bottom of the seat and the backrest create enough space to fold the chair into a compact form that you easily store.
A LOOP TO TIE IT ALL TOGETHER
At the front of the seat is a strong loop made of textile. This loop is strong enough to support the weight of the Fieldchair when hung on a hook or carried by hand.
"I feel that the advent of computers and smartphones has created a need for authenticity. People want to be able to distance themselves from everyday life and want to sit in front of a small fireplace or experience things hands-on rather than through a digital screen. The real luxury is enjoying those moments surrounded by only the basics of life."
Floris Schoonderbeek
OUR PRODUCT, USED BY OUR COMMUNITY
Mention #worldofweltevree for a chance to be featured and inspire others.