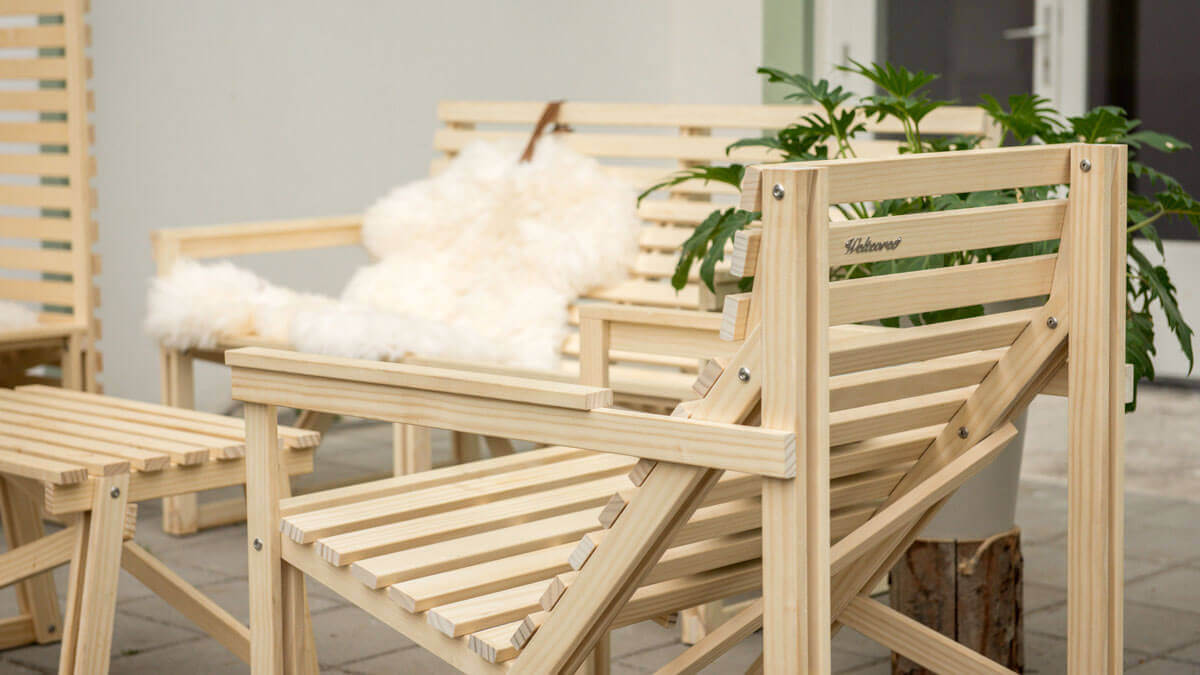 How to maintain Accoya wood?
What is Accoya® wood?
Accoya® is wood unlike most types of wood you know. It is soft to the touch, sustainable and incredibly durable. This is the result of the acetylation process it undergoes, which guarantees 50 years of use above the ground and 25 years in soil or fresh water.
What is acelytation?
The application of acetylation is a wood modification process that has been studied by scientists all over the world for more than 80 years, and has proven to be superior to other modified wood methods. Acetyl is already naturally present in wood, so the process of acetylation does not add anything into the wood that was not already there. It merely changes the chemical structure, creating an extremely reliable wood species in which the ability to absorb water is greatly reduced.
Why choose Accoya®?
Accoya® wood has been extensively tested for abrasion resistance, dimensional stability, lacquer resistance and extended durability even when used in the ground or when it comes into contact with water or rain. Accoya® does not rot, exceeding even the durable teak wood, and keeps its shape with little shrinkage or swelling behavior.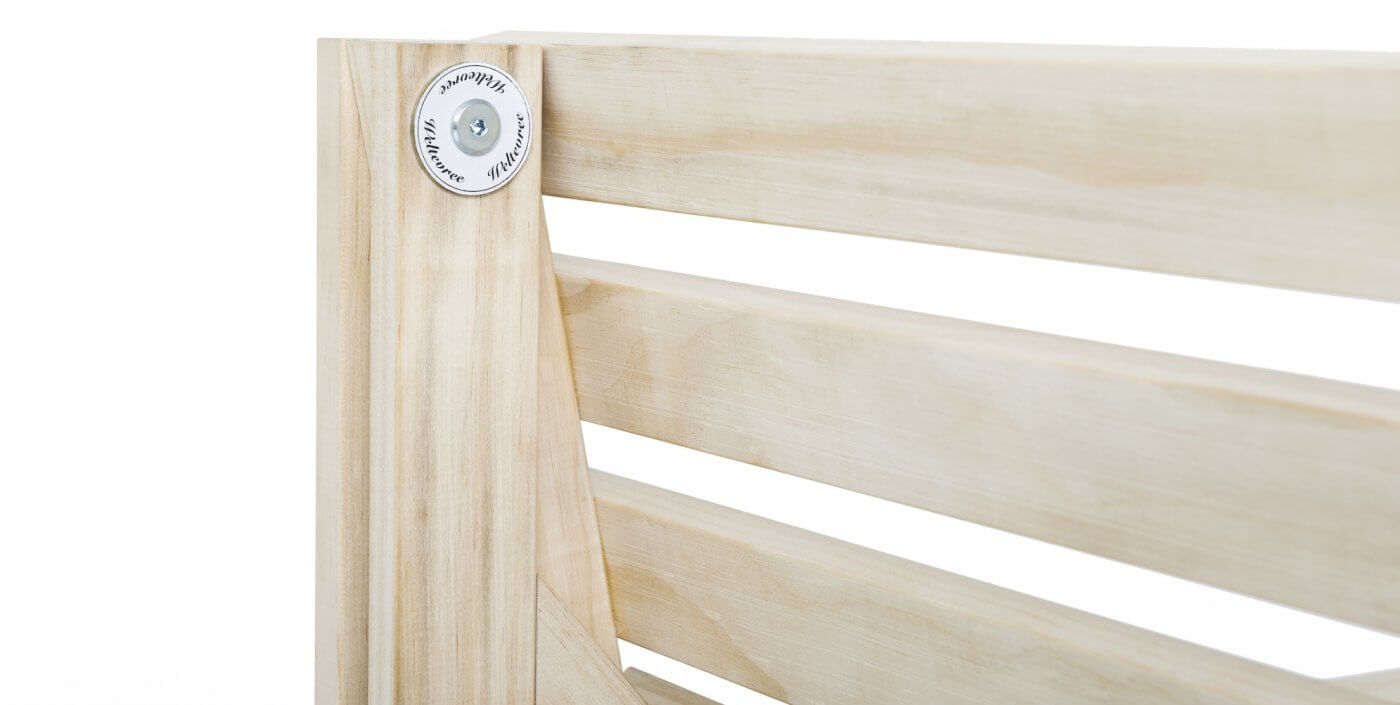 How to maintain?
Accoya® is a low maintenance type of wood. To keep it in good shape, all it needs is regular cleaning and some simple maintenance about twice a year.
Cleaning
Stains on Accoya® furniture can be cleaned with a moist cloth. Try and do this quickly after the stains appear to prevent them from soaking into the material. We recommend using coasters to prevent possible stains from food, drinks or warm dishes.
Never use a high-pressure cleaner to clean Accoya furniture. It will damage the fibers of the material leaving the wood exposed to decay and permanent stains.
Maintenance
We recommend simple maintenance of Accoya® furniture about twice a year:
Spray the material with white vinegar.

Leave for about three days.

Clean the wood with water and a soft bristle brush or sponge.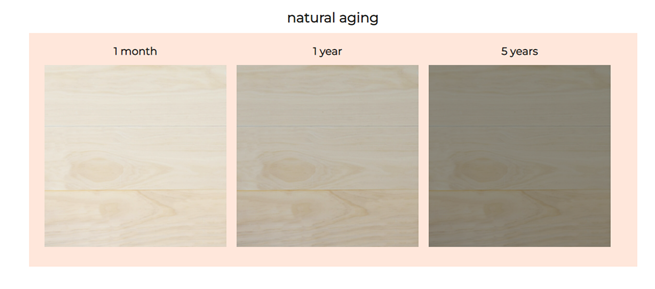 Products with Accoya wood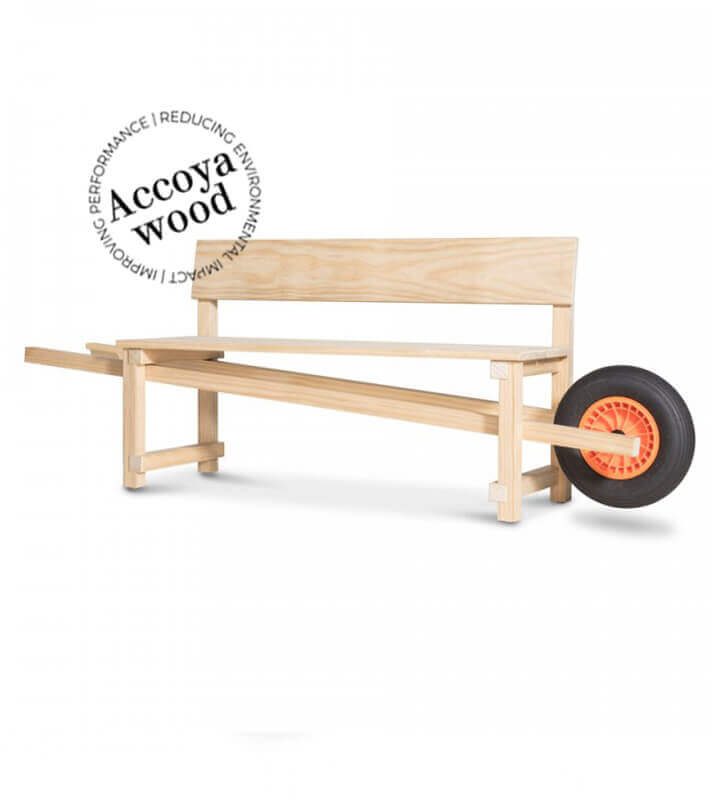 WHEELBENCH
The Wheelbench is an easily movable two- to three-person wheelbarrow bench. The surprising combination between a bench and wheelbarrow wheel enhances the active outdoor feeling. You can also easily move the bench alone, by driving the bench like a wheelbarrow. With the Wheelbench you can easily find a spot in the sun or shade. Place the bench wherever you want, put a sheepscoat on it and enjoy the peace and quiet outside. The Wheelbench is available in two versions: Oak or Accoya wood. Both versions of the Wheelbench come untreated. That gives you the choice to treat the wood yourself with oil or impregnate it to preserve its color. If you don't treat the wood, it will slowly develop a beautiful gray patina.
Various options from
US$973.00
US$1,253.00