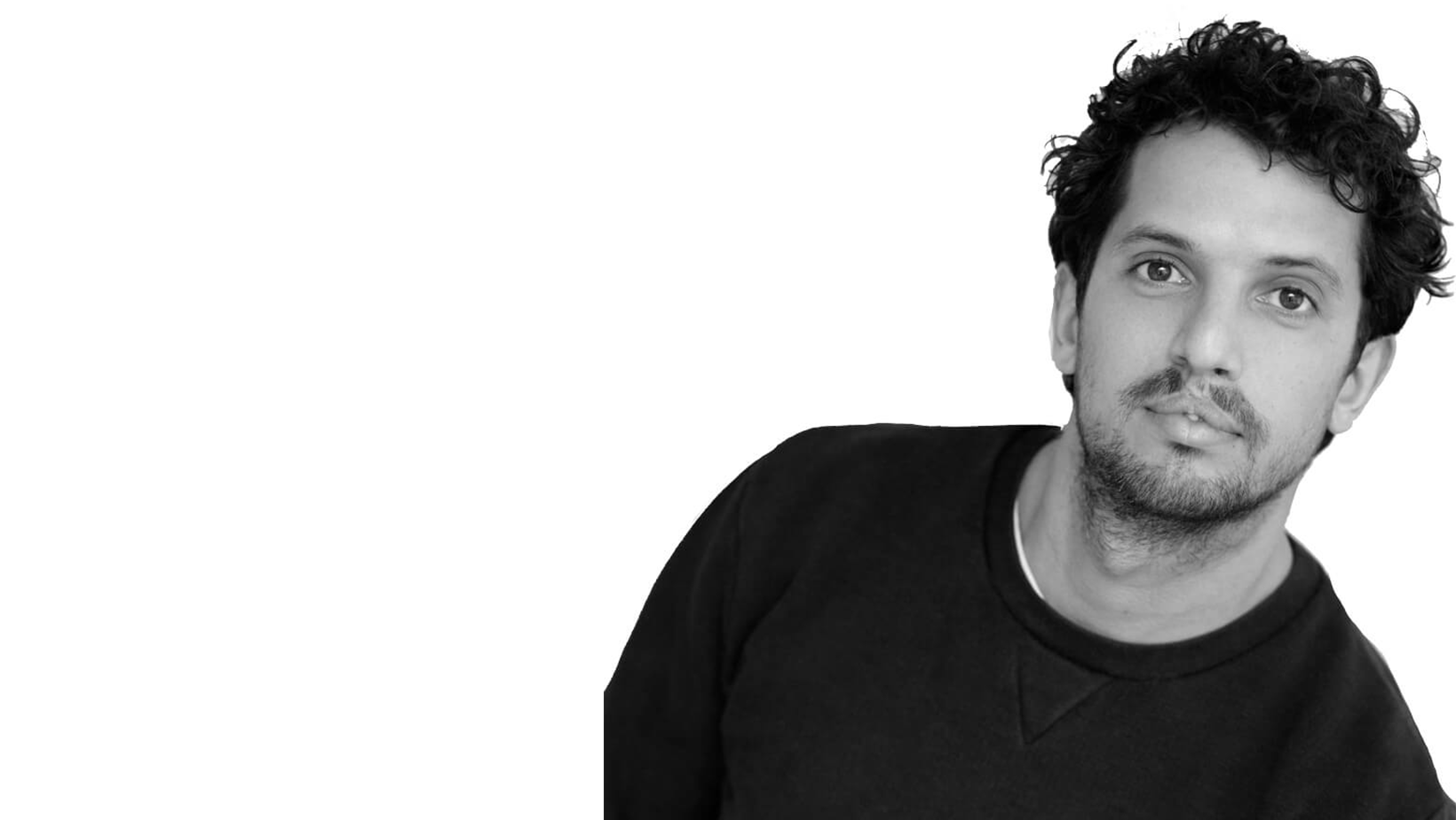 Meet our designer: Lex Pott
Lex Pott is a Dutch designer who works from his own design studio based in Rotterdam. He studied at the Design Academy in Eindhoven, The Netherlands and graduated cum laude in 2009. In his work, Lex Pott returns to the origin of the materials he uses. Lex: "My designs are often based on the use of pure and natural materials. I try to bring them back to their essence: the material. In the case of my designs for Weltevree that's wood and natural stone. I always strive to create a certain harmony in shape, function and context."
The Poplars
One of the designs by Lex Pott are the Poplars: wooden footwear made fit for modern life. Lex: "It all started with an exposition with Thomas Vailly about wood and tree sap. I decided to redesign one of the most iconic products made of wood for this exposition: wooden clogs. The result is a refined, minimalistic version of the nostalgic shoe. I use them in my daily life and wear the Poplars around the house and in my city garden in Rotterdam.". Click here to read more about the artisanal production of the Poplars.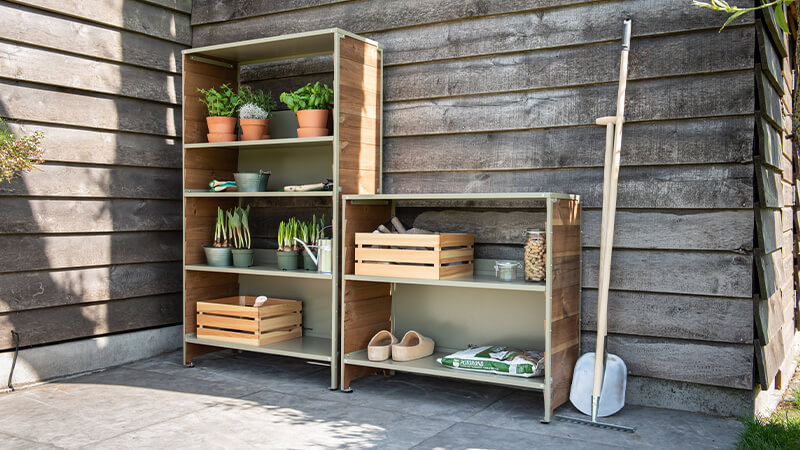 "My designs are often based on the use of pure and natural materials. I strive to create harmony in shape, function and context."
The Cutting Board
Next to the Poplars, Lex Pott has the Cutting Board for Weltevree. The Cutting Board is a result of a form study, an experiment, something that's characteristic to a big part of Lex Potts work. "I wanted to find out how you can create a tube out of a wooden plank. The result is a perfectly round tube in the corner of the cutting board which is not only convenient for serving, but also for hanging the cutting board."
The Rabat Shelving
Lex's latest addition to the Weltevree collection is the Rabat Shelving. He got his inspiration for the design of the shelving system from Scandinavian architecture. Lex: "The inspiration comes from sheds and houses in Sweden, where you see this iconic profile of overlapping wood everywhere. If you turn this technique around, you create a functional shelf support. You simply hang the shelves inside." The result is a profiled interior, while the exterior stays smooth: a uniquely refined closet that can be used indoors and outdoors.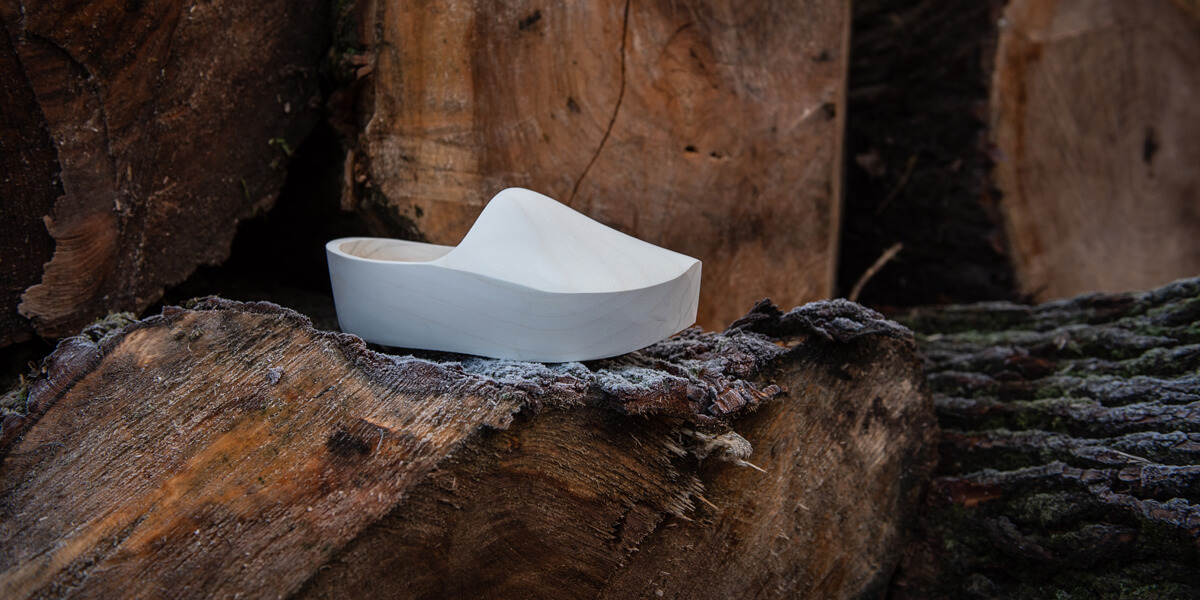 Would you like to know more about Lex Pott? Have a look at his website:
lexpott.nl
or follow him on social media.


Designs by Lex Pott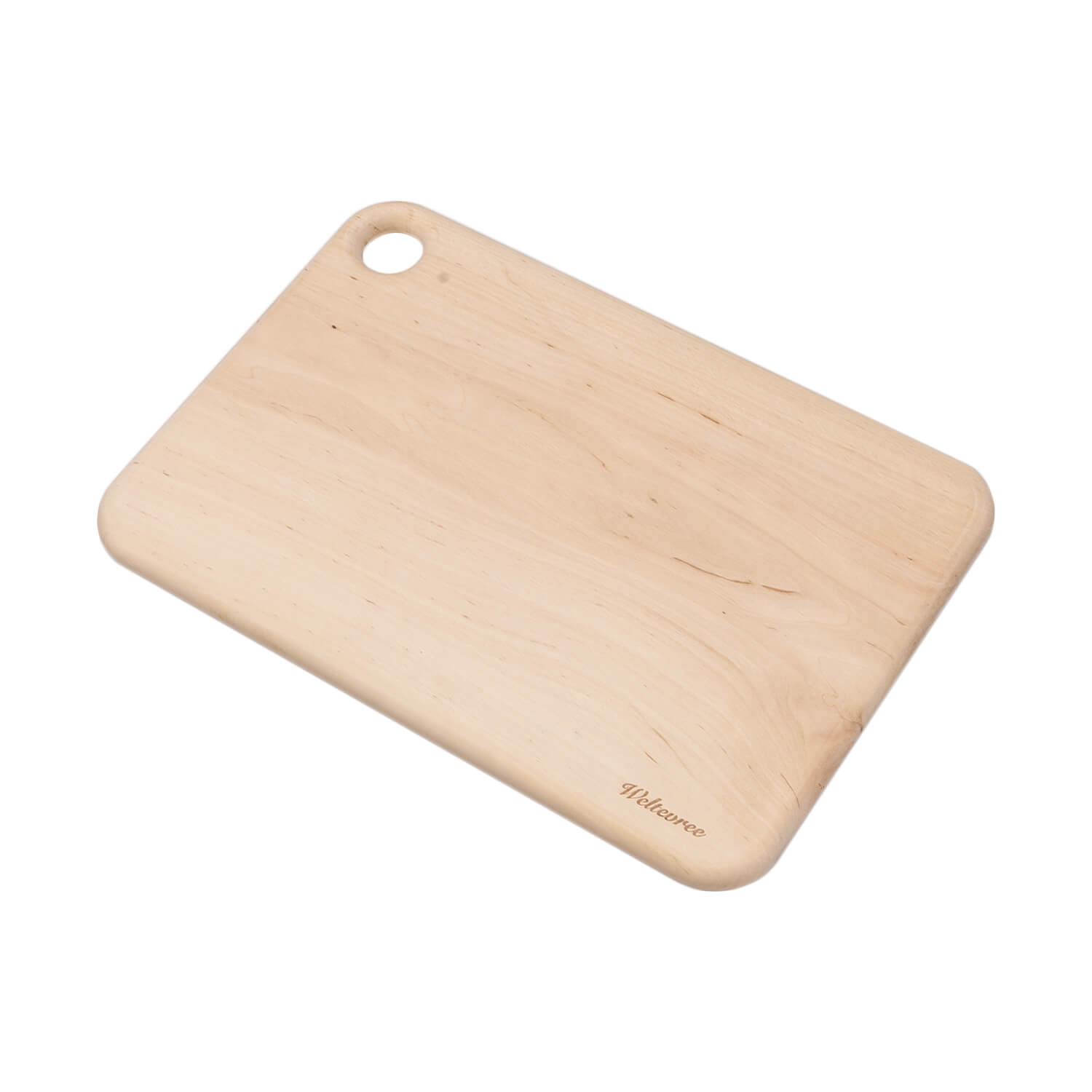 CUTTING BOARD
The Cutting Board is a wooden serving platter with soft curves, a hole and a remarkable feature: the wood surrounding the hole creates a perfect round tube. The hole is big enough for a thumb to fit through, making it an ideal handle for serving. You can also hang the cutting board to save space in the kitchen.