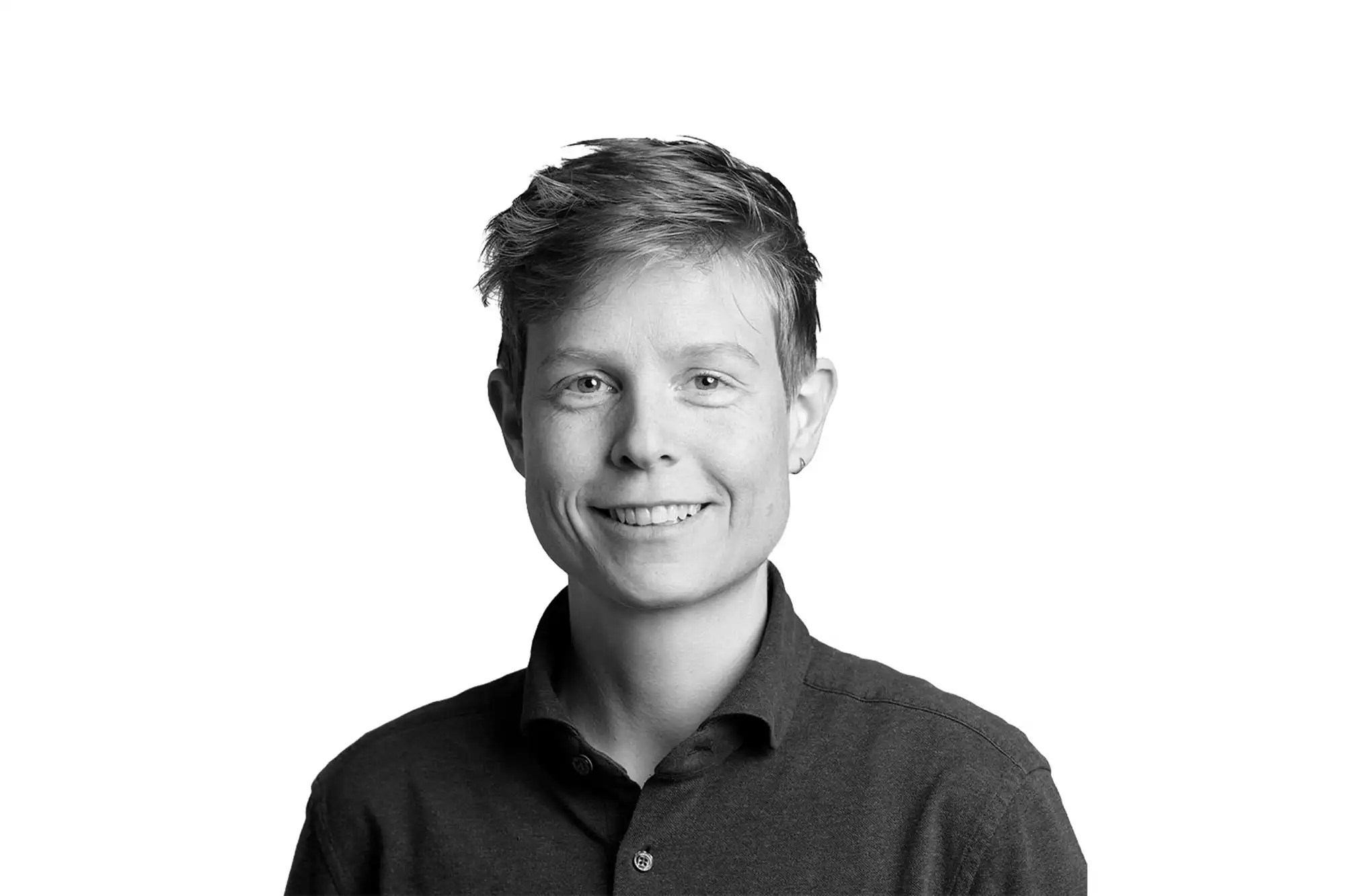 Meet our designer: Hade Steenwinkel
Hade Steenwinkel grew up in her parents' workplace, where she started learning everything about furniture construction and design at the age of seven. Her upbringing as designer and inventor taught her everything she needed to know. With her pragmatic approach and her predilection for logic, Hade likes to look for the most obvious solution to a problem, which makes her designs brilliant in their simplicity.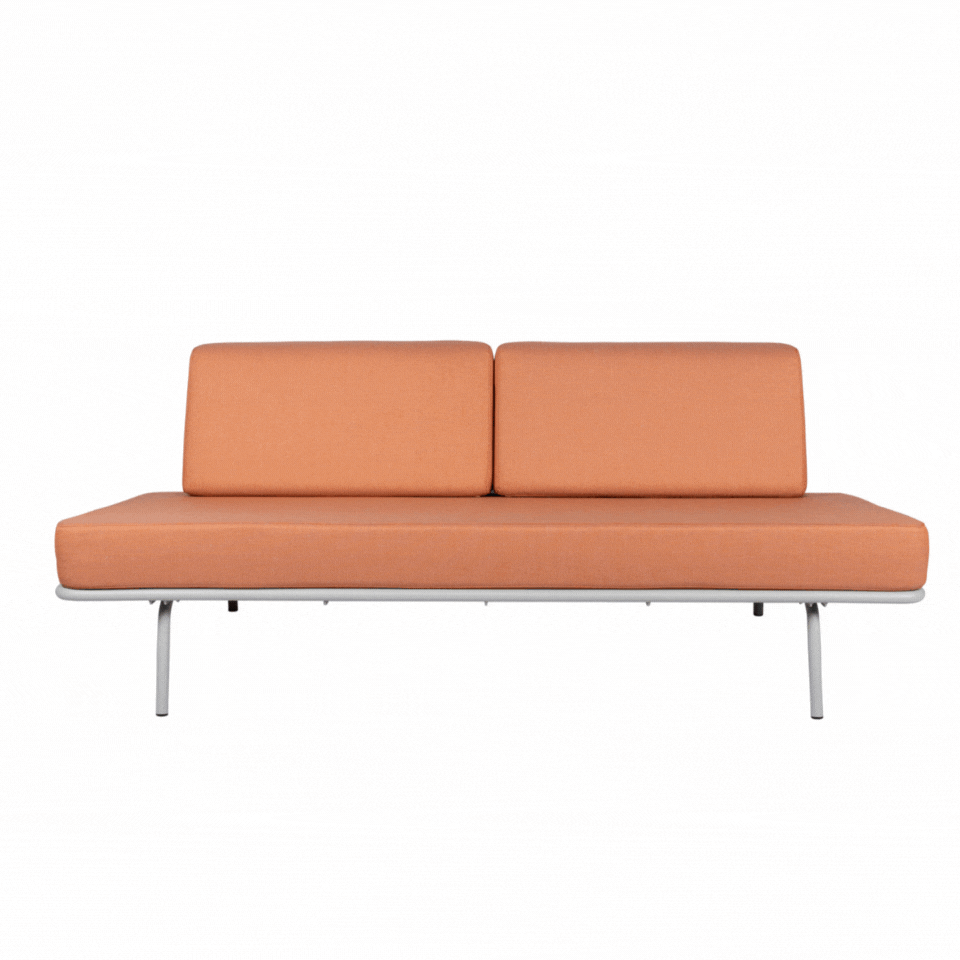 'Hade will fix it'
When asked about what defines her approach to furniture design, Hade recalls the time when she had her first, and only, job interview. 'I didn't have any experience at all, so I asked my friend for advice on my application letter and she told me: just write 'Hade will fix it'. That's exactly who you are and what you do. And ever since, that's how I see myself as a designer.'
Hade is a pragmatic person, and finds that her inspiration often springs from logical thinking. 'We all run into everyday problems. My ideas are often inspired by the question 'can I do this in a simpler way?' I am happiest when a design presents the most logical solution to a problem.'
'I just make it and see what happens'
Her ideas may spring from the question if things can't be done in a more logical way, but the final idea takes shape by simply making it. Raised by a woodworker and a painter, Hade has learned to think with her hands. 'I like to get to work straightaway. I have been working in design for many years, but I still don't know how to make a technical drawing. I prefer to work with my hands. If I want to know if a design works, I just make it and see what happens.' With this approach, Hade applies the age-old adage 'form follows function', where the aesthetics of a design are subordinate to the function of the design. 'I usually find that when the function of an idea is the most obvious solution for the problem, the form follows naturally.'
No complex mechanism
This is exactly how the Sofabed came about. 'I have always had a fascination with sofa beds and I have always built my own sofas. When I had just had a baby, I wanted to be able to take a quick nap on the couch. But standard sofa beds have this intricate system which often creaks and makes a sofa bed unnecessarily complicated to use,' she explains. 'I started thinking: it should be possible to switch between a seat and a flat surface without that complex mechanism.' The Sofabed originates from this simple thought experiment. 'The Sofabed doesn't need a complex mechanism to make it work - an angled frame and mattress is all it needs, and that's the beauty of it.'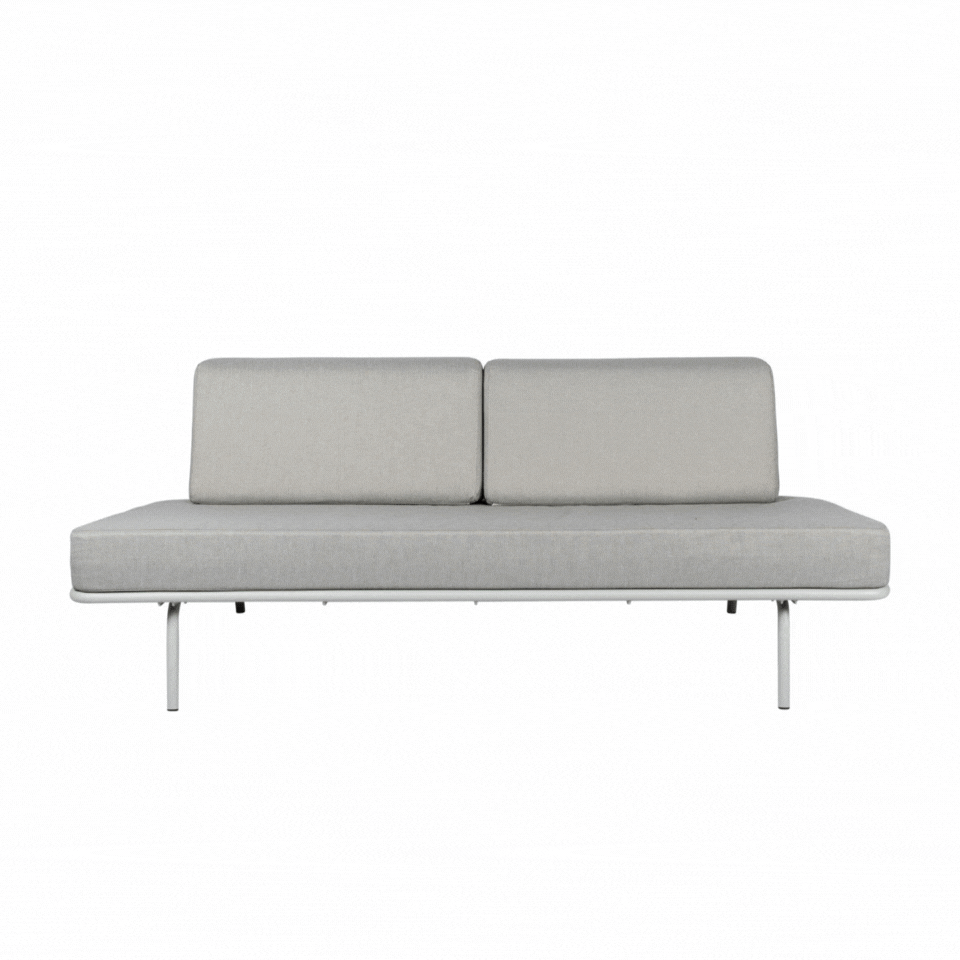 'Sleep is my solution for everything'
At Weltevree, we want our products to challenge the user to experience their surroundings from a new perspective. We are used to sleeping inside, but our entire experience changes when we sleep surrounded by the serenity of nature. The Sofabed changes your garden from a place to sit and lounge, to a place where you can recharge and find peace of mind. As Hade says: 'sleep is my solution for everything. Whenever I feel stuck, I sleep. Why not outside?'
Reflection of social life

When asked what dreams she has for the future, Hade says: 'I want to make designs that work for everyone. I am proud to be a woman in a man's world and I strive to represent all walks of life in my work.'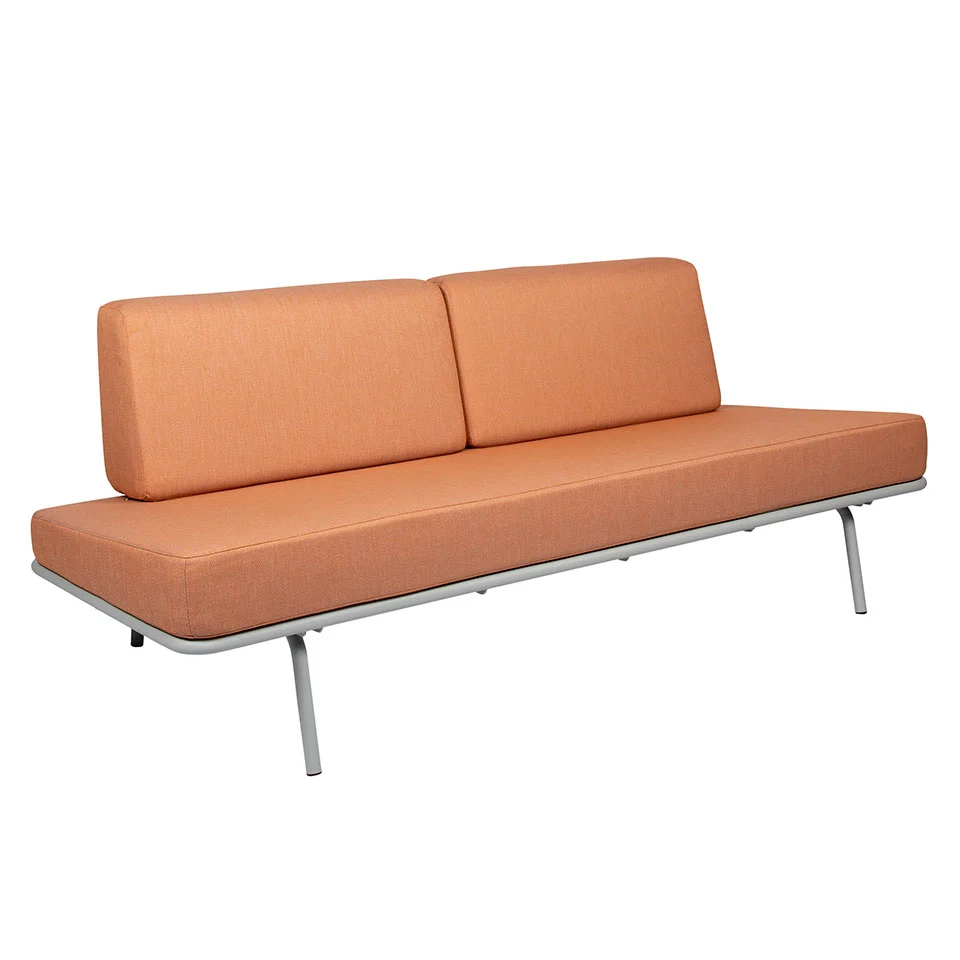 SOFABED
The sofabed by designer Hade Steenwinkel is inspired by the idea of having a place to both sit and sleep comfortably on the same sofa. The sloping angle of the mattress creates a relaxing seating position. Because the frame has an equal sloping angle, the mattress becomes flat when you rotate it 180 degrees. With just one quick turn, you'll have a comfortable spot for an afternoon nap in the open air. The two-in-one sofabed is perfect for smaller spaces like a balcony or an urban garden. Both the mattress as well as the pillows are made from a durable waterproof material called Olefin and have a ventilating underside. The fabric is nearly impenetrable by water, making it well suited for outdoor use. Even a rain soaked mattress will dry quickly due to this ventilation system. The Sofabed frame will be available in Agate Gray and the mattress and pillows will be available in Light Gray and Faded Orange.