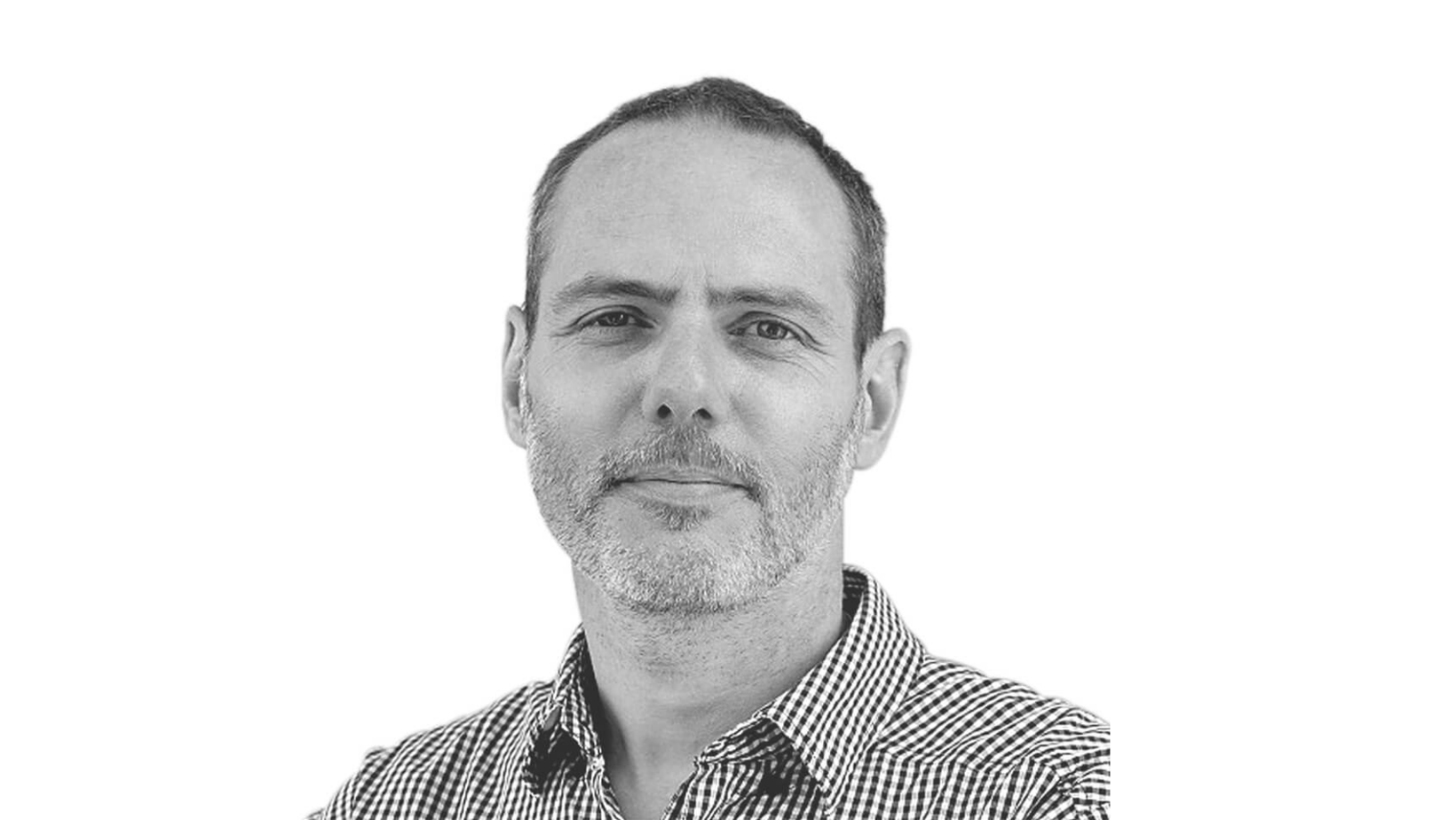 Meet our designer: Dick van Hoff
Dick van Hoff studied Product Design at the School of Arts in Arnhem. Functionality, quality and the relationship between the user and the product empower Dick's designs. "Functionality surpasses aesthetics, but it doesn't mean that form follows function," Van Hoff claims. The designs are prominent and overwhelmingly stunning due to their powerful visual language. Often robust in form but subtly detailed. True icons that conquer your heart. "Their presence comes naturally, their place is logical and pleasant like an old friend," says Van Hoff. Dick van Hoff designed the Outdooroven and the Outdooroven XL specially for Weltevree.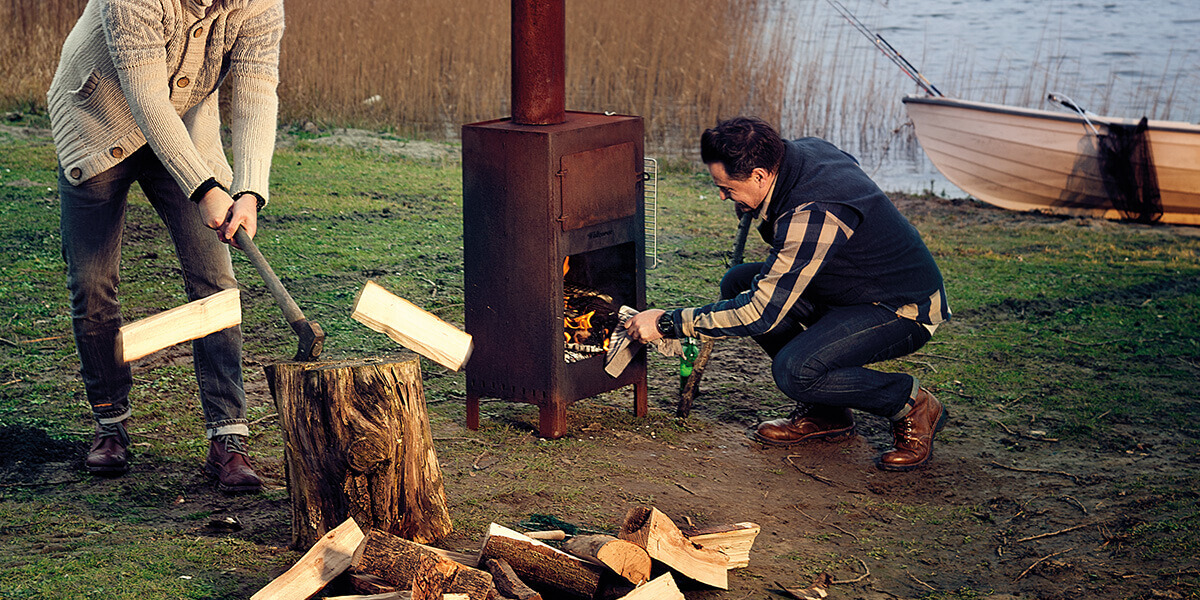 "The Outdooroven was realized from the need to find more functions for fire than making a simple bonfire."
Fire brings pleasure on a universal level, but has also always been used to prepare food. Van Hoff designs with his hands, often without the use of pen and paper. The end form from the oven is created through the process of making. The best way of heat distribution was found through trial and error. Despite the fact that use value and experience are prominent, the simple and robust character of the oven shows an aesthetic appearance, which makes you want to put it in your backyard. It is a social product that sharpens the value of sitting around a fire or cooking together.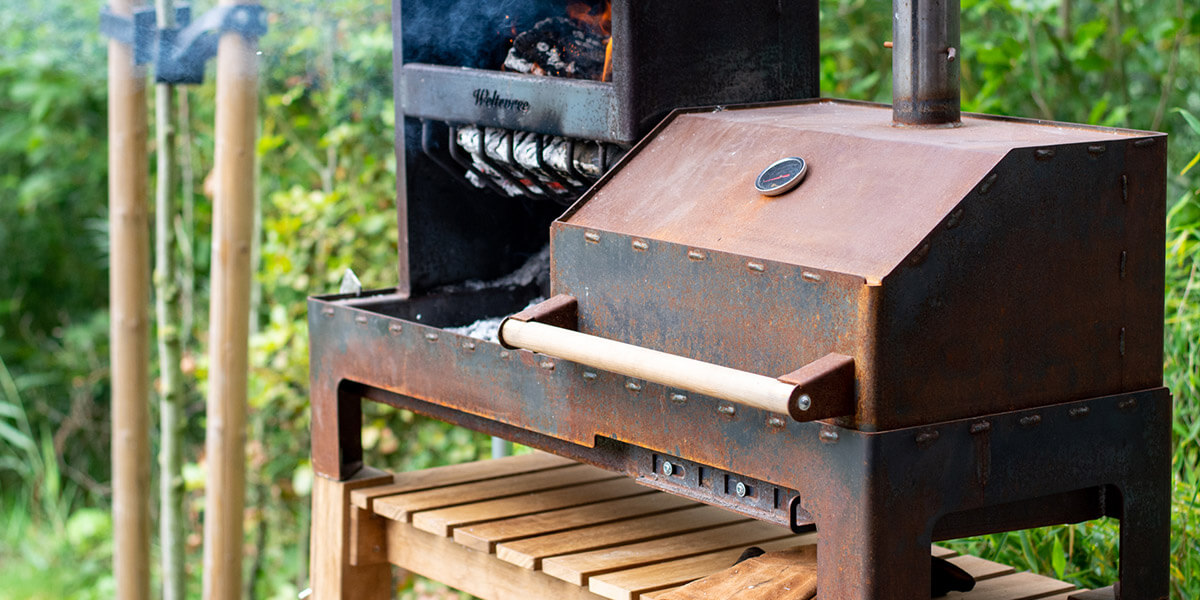 Would you like to know more about Dick van Hoff? Follow him on one of his social media accounts or take a look on his website:
vanhoffontwerpen.nl


Design by Dick van Hoff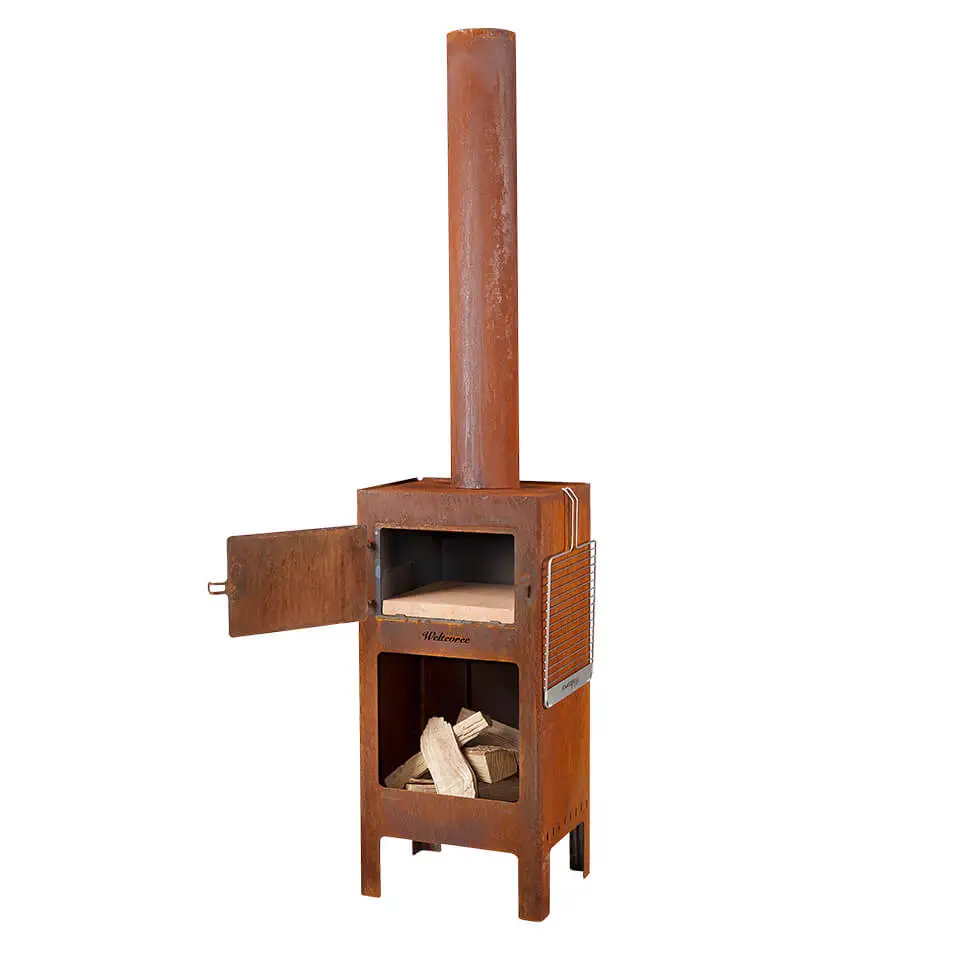 OUTDOOROVEN
This outdoor oven is an eye-catcher in any garden! Enrich your garden or patio with the Outdooroven Original. From bread rolls for breakfast to pizza or sparibs for dinner: the outdoor oven is a real all-rounder and contains an outdoor fireplace, oven and barbecue grill in one. So you can enjoy adventurous meals outdoors all year round. In summer with a cocktail and in winter with a hot chocolate. In the lower open compartment the wood fire is stoked. Above it is a compartment with a lockable flap, in which you can bake. The top of the Outdooroven is flat and warm enough for cooking. The outdoor oven easily reaches temperatures up to 350 degrees and is expandable with various accessories. This iconic design by Dick van Hoff is made of high-quality 3mm thick Corten steel and will last at least 10 years. The outdoor oven comes complete with pizza stone, grill grid and 1 meter stove pipe. Complete your Outdooroven with various accessories. Light a fire, make some goodies in the outdoor oven and chat with your friends while enjoying the crackling wood fire in the background.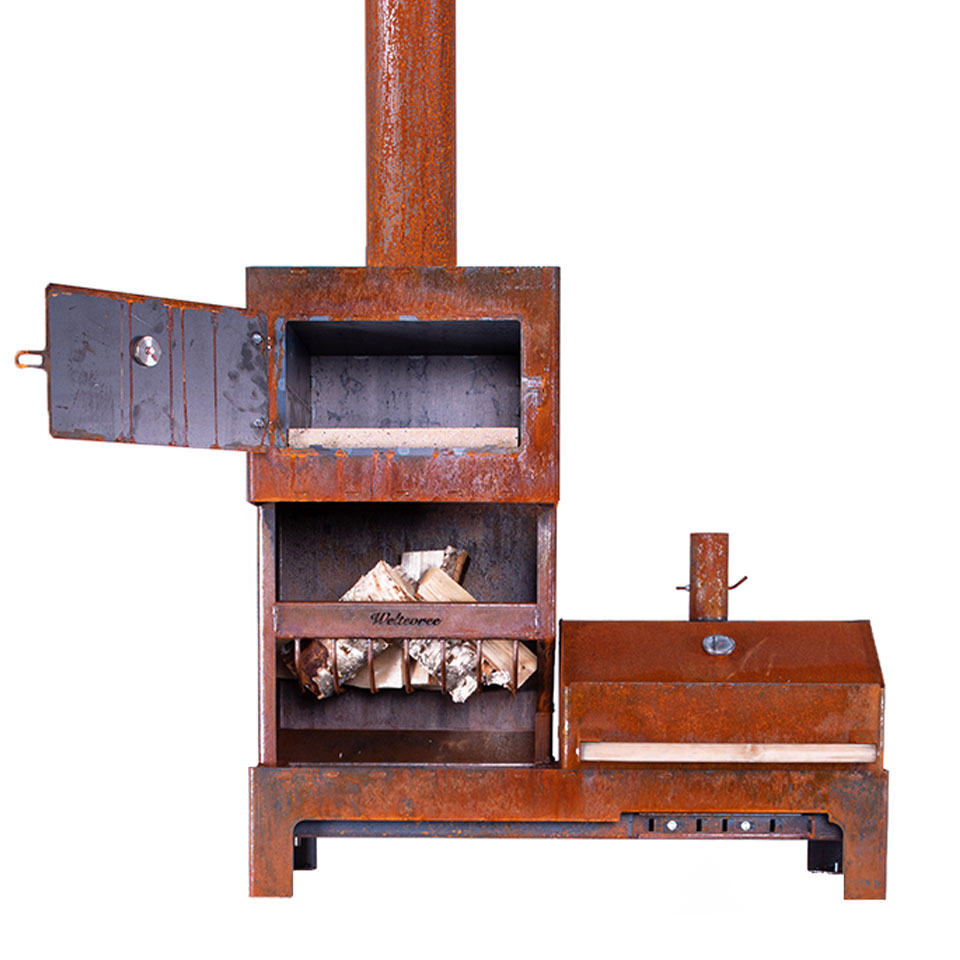 OUTDOOROVEN XL
The Outdooroven XL, designed by Dick van Hoff, is a complete outdoor kitchen for the true masterchef. This wood oven has a large grill, a pizza stone with lockable door and a lid under which you can smoke and cook meat, fish or vegetables. Gather the ingredients for a tasty dish and make outdoor cooking a real experience. Take a seat at the garden table and taste your prepared food, while still letting the Outdooroven XL fire deliciously. The Outdooroven XL is made of 3mm thick corten steel of the highest quality and will last at least 10 years. The oven space can easily reach 350 degrees hot. To store the Outdooroven XL in a nice and handy way, you can order a wooden base as an addition.