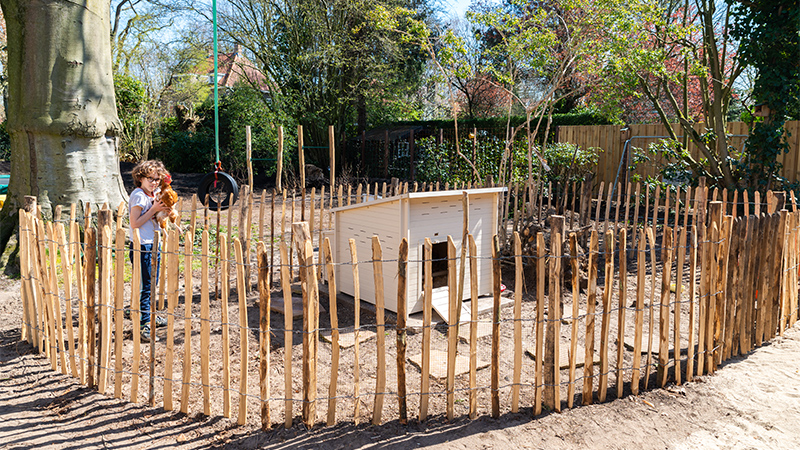 The journey of creating a biodiverse garden
Like a dream coming to life. That is how Casper Boot, co-owner of design agency Zilverblauw, describes the process of seeing his biodiverse garden in his own back yard come together. For an interview in our new Weltevree magazine, we spoke to Casper to ask him more about this ongoing project and why he sees it as his duty to give back to nature.
Can you tell us a little bit about yourself?
My name is Casper Boot, partner of Anki Wijnen. Together we run the design agency Zilverblauw. We focus on interior design, photography and design in its broadest sense. Inspiring people and creating beautiful things is what we love to do most. Next to being a graphic design and product developer, I am a fanatic birdwatcher, trained nature guide and associated with the biodiversity team of Oisterwijk [Weltevree: A town in the Netherlands]. I also love running and I create a podcast about running in and around Tilburg, called Running013.
Why did you decide to create a biodiverse garden?
We have a nice plot of land of almost 1250m2, but the original plantation was very monotone. I see it as our duty to get more out of our garden and to let nature take full advantage of all the available space. Like I said, I am a nature lover, and with everything going on in the world, we want to contribute in this way. More biodiversity means more balance and less suffering from oak processionary caterpillars or other pests. A well-balanced pond means mosquitoes won't bother you either.
How did the idea come to you?
Last year, Anki enthusiastically started the #stokroosinfluencer project. [Weltevree: stokroos is Dutch for hollyhock]. By sharing her love for the hollyhock with her followers, Anki inspired others to follow her example and sow hollyhock seeds as well. The removal of just one garden tile is enough to be able to enjoy the hollyhock. This flower grows on every type of soil, purifies the air, attracts insects and is beautiful to look at as well. An easy and fun way to give back to nature.
Many followers now seem to be infected with the "hollyhock virus". We got a lot of positive replies and people started to spontaneously send us seeds. We would spread these seeds to others and by doing so, we created a sort of "green stain" that kept on growing. In the meantime, we have sent over hundreds of sacks of seeds all over the Netherlands and Belgium.
The realization that we could enthuse and inspire people with topics like this made us think.
What is it really about in life?
To us, it is important to promote themes like durability, biodiversity and playing or being outside. We have the platform, so let's make optimal use out of it! We understand that not everybody has a big garden, but things like the hollyhock project show that anyone, with a small garden or balcony, can give back to nature.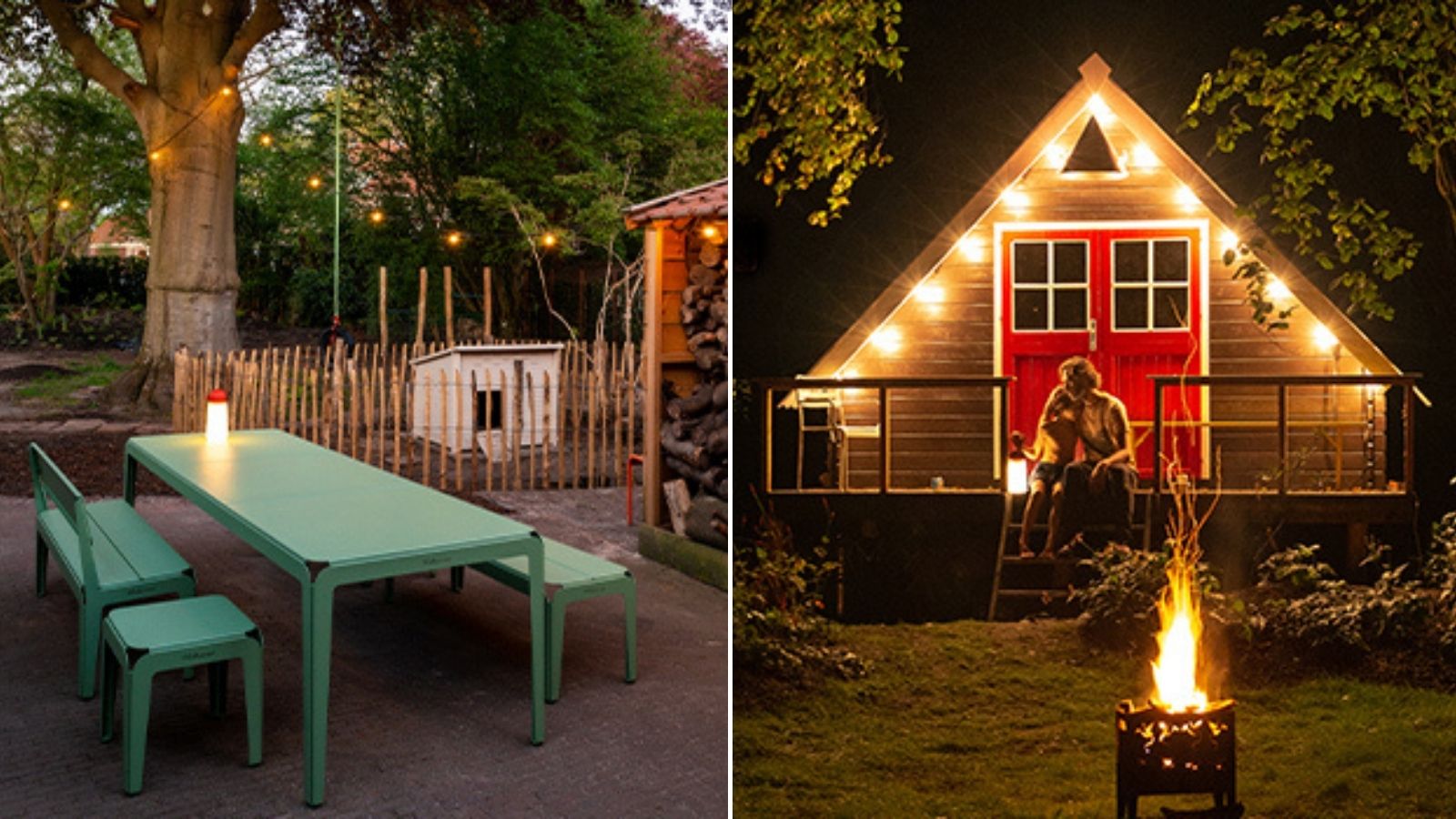 What different elements can be found in your garden?
There are many different elements! A so-called dead hedge. A natural pond. Hiding places for bees, insects and amphibians. A wild area where we don't really do much except let everything grow, like herbs, grasses, ferns and trees, preferably native to the area. A field of grass with wildflowers that are interesting to bees and butterflies. And a chicken coop, so we can collect our own eggs. We chose former laying hen, a beautiful project by "Red een legkip" [Weltevree: dutch for 'Save a laying hen'].
We also added a part for us to live in. We would like to create a terrace with a roof and outdoor kitchen. If possible, we will choose a green roof and we will catch all the rainwater to re-use for watering the plants.
Why did you choose these elements?
Even in a big garden like ours, it isn't possible to do everything. I also would like to have had a vegetable garden, a greenhouse, an orchyard and a swimming pond. But you have to make choices! We choce elements that are easy to realize and that give a quick result in terms of biodiversity. Changes can always be made later on.
A good example is the circle of tiles in the back of our garden. I collected about 400 old tiles from the garden and stacked them up. Our gardener decided to not throw them out, but to give them a new life. We thought of the shape together and my brother broke down the tiles and stacked them up. The spaces in between the tiles allow for many things to grow and I am convinced that soon it will be swarmed with little creatures. During the day it is a quiet corner of the garden and at night, the kids can make a fire and roast marshmallows.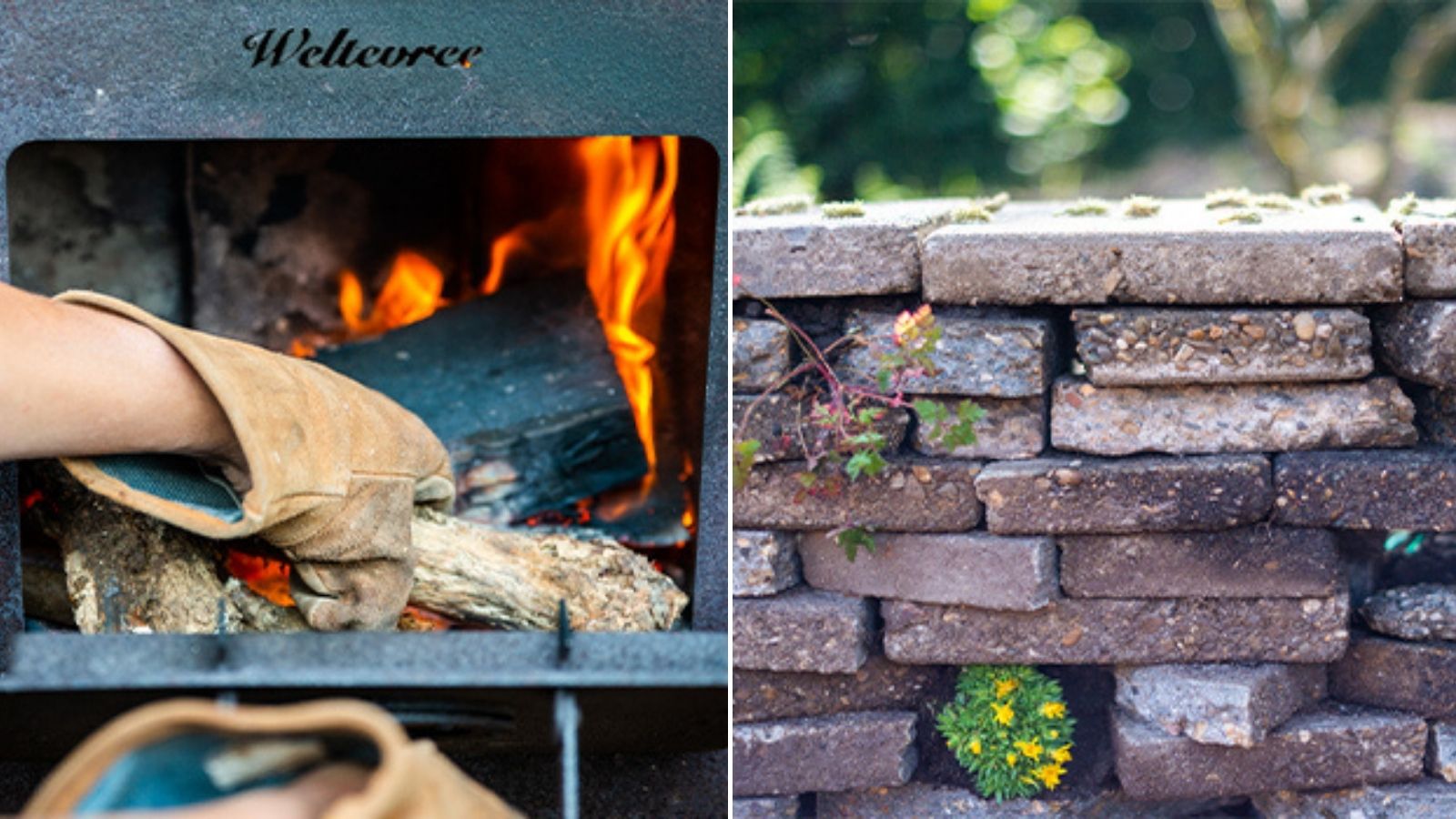 What is your favorite thing about this project?
We have lived in this house for over two years and I have put a lot of thought into the plans for the garden. It used to be an extreme wilderness, monotone and nearly impassible. For the past two years, we have steadily cleaned up and removed things. This has opened up the garden much more light and made it easier for me to come up with a plan. I presented the plan to a designer and, together with her and our gardener, we came to what it is now. I enjoyed the full ride, but now that we have started to shape the garden and planted the plants, it is especially great. Like a dream coming to life.
What is something you look forward to most?
That has to be the moment that the garden is "finished". Although it is never really finished of course. Naturally, a garden like ours is a multi-year plan. To quote the legendary British gardener Monty Don: "A garden is not a place, it is a journey".
But yes, the moment that we can sit on our terrace with family and friends, looking over our green garden, homemade pizza and beer in hand… That is something I really look forward to!
What made you decide to collaborate with Weltevree?
For our project "Zilverblauw voor GROEN" I have initiated several collaborations. We only work with parties that feel right to us and that fit with our vision for the garden. We are very selective and critical in this process. From the providers of toxic free flower bulbs and plants, to choosing the partner who will construct the natural pond.
But a garden is more than just green. As design lovers, we also want to enjoy beautiful furniture and accessories. We have been the owners of the Outdooroven for a couple of years now and also own the Weltevree Splitting Axe and Guidelight. We are real fans! Moreover, Weltevree is a brand that fits perfectly with our vision for the garden. Authentic, adventurous and aesthetically pleasing design. The collection consists of durable products, often locally produced. It seemed logical to us to join hands and create a partnership. We are very happy we can finally enjoy our new garden this summer, together with the beautiful products by Weltevree!