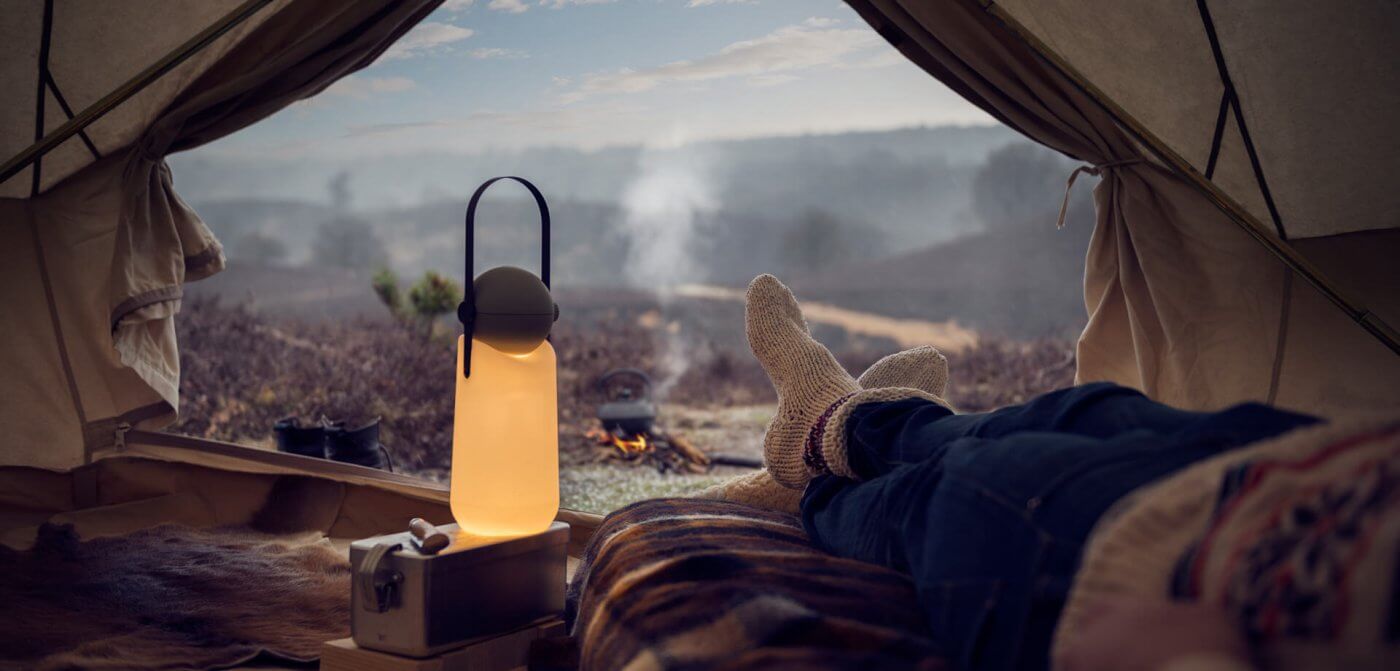 The Guidelight: the perfect travel buddy this summer
Let the Guidelight be your buddy this summer
Summer nights should never end. Make your nights and adventures last even longer with an outdoor lantern like the Guidelight. This multifunctional light is not your standard outdoor lamp: it functions as a flashlight, a task light and as ambient lighting. One lamp, any situation. Perfect for that overnight camping trip this summer!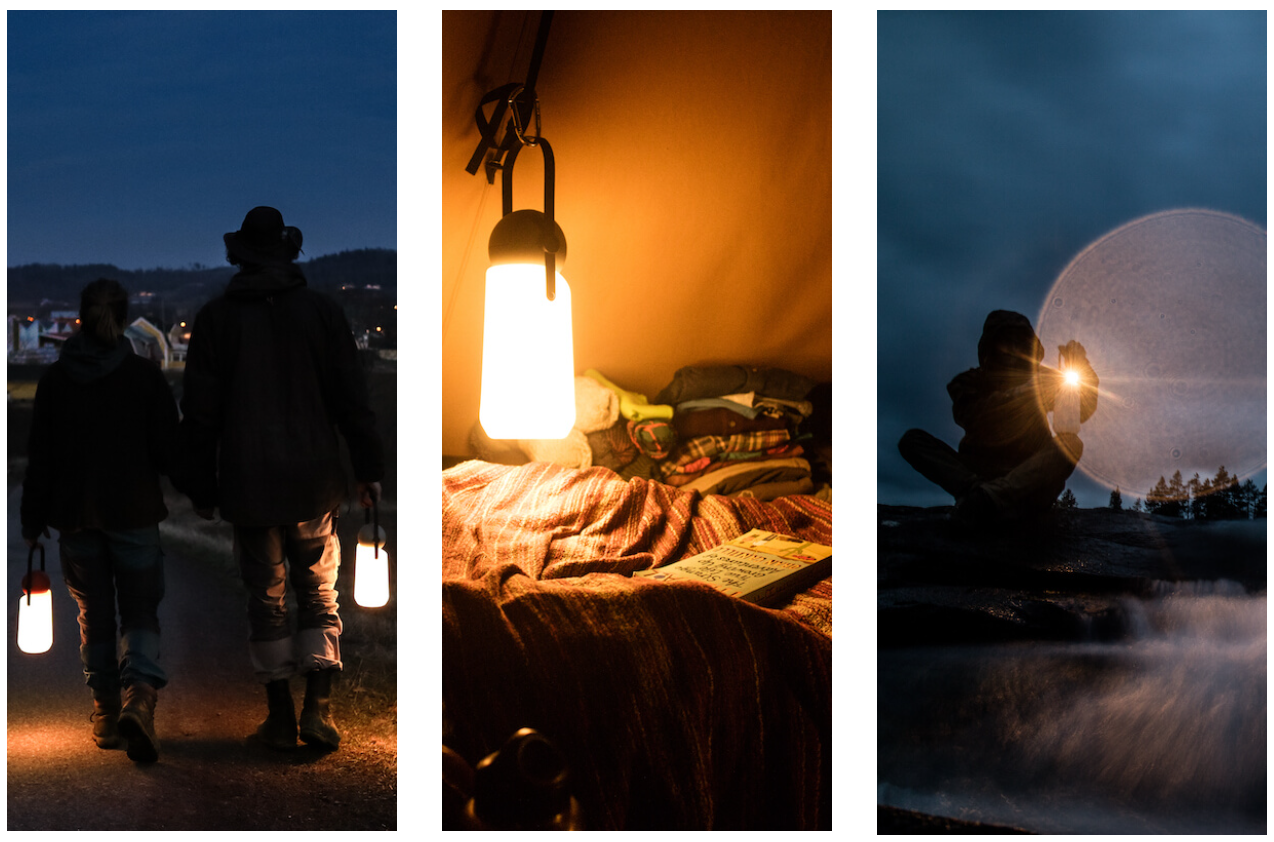 You'll have plenty of light when you take the Guidelight along the campsite at night. With the rotatable head turned upwards, it shines from the spotlight in a focused beam. Don't need as much light? Simply turn the head down and the light shines from the body like a lantern.

When the light shines from the body you create a nice ambient lighting suitable for in or around the tent. Dim the light by turning the rotary switch to set the mood you want. Another bonus: the handle allows you to hang the Guidelight like a "proper" lamp!

The head with the spotlight turns and can be pointed up or down. Need to see where you're walking on a campsite adventure? Point it towards your feet and where you need to see. Or set it down and let it guide you while cutting up some food for dinner.
Keep using it at home (after your holiday)
Back in the comfort of your own home, the Guidelight still makes the ideal companion in and around the house. Reading, outdoor cooking or just enjoying a meal together, you will be surprised by the multifunctional Guidelight.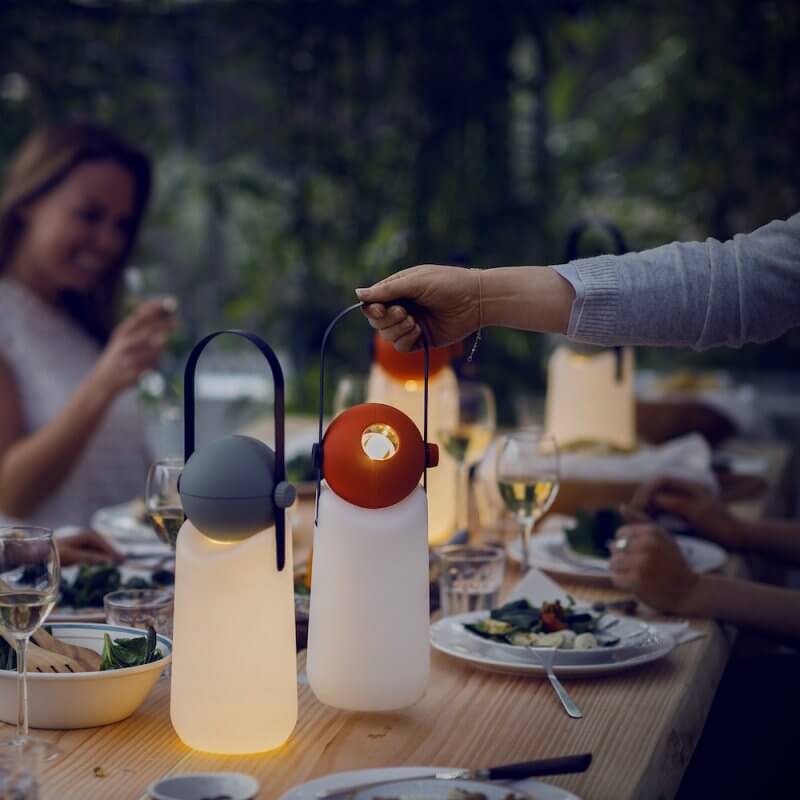 Your home cooked dinners will get the lighting they deserve. Simply put the Guidelight on the table and pick the right light intensity or function that works for the setting.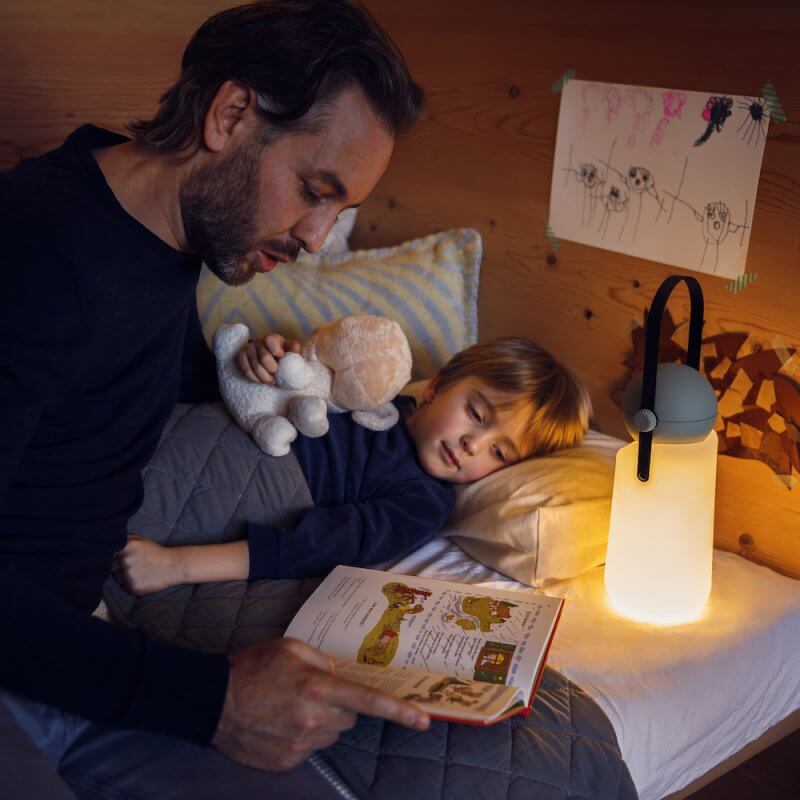 Whether you're reading by yourself or reading a bedtime story, the Guidelight makes for the perfect night and reading light.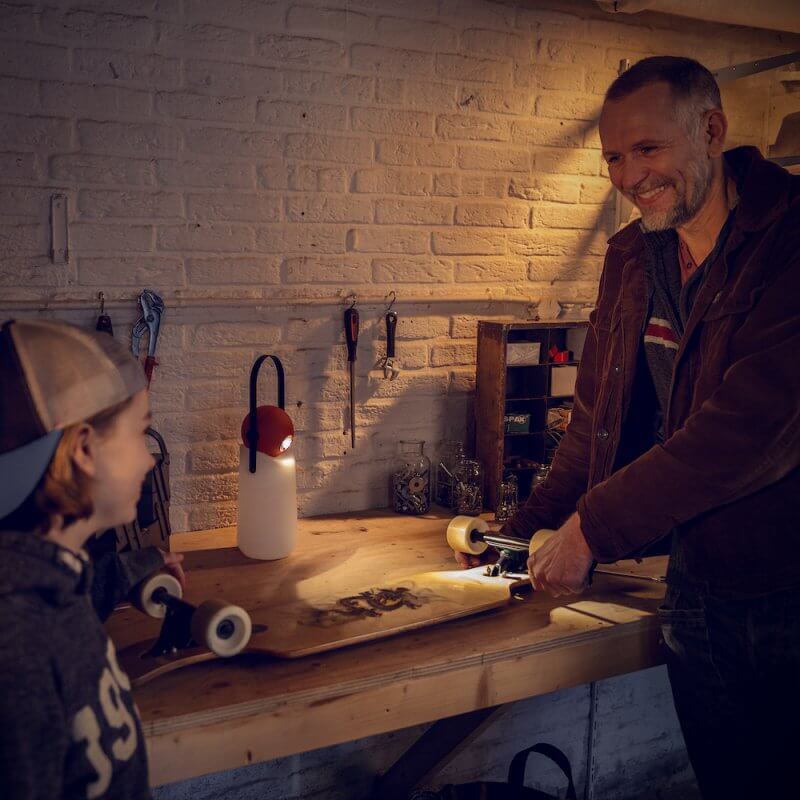 Let the Guidelight be your buddy in getting work done in and around the house. The strong beam will help you to clearly see what you are doing.
How would you use the Guidelight?
We're curious to find out your favorite way to use the Guidelight. Let us know by using #worldofweltevree and maybe you'll be featured on our
Weltevree community page
!
Related products