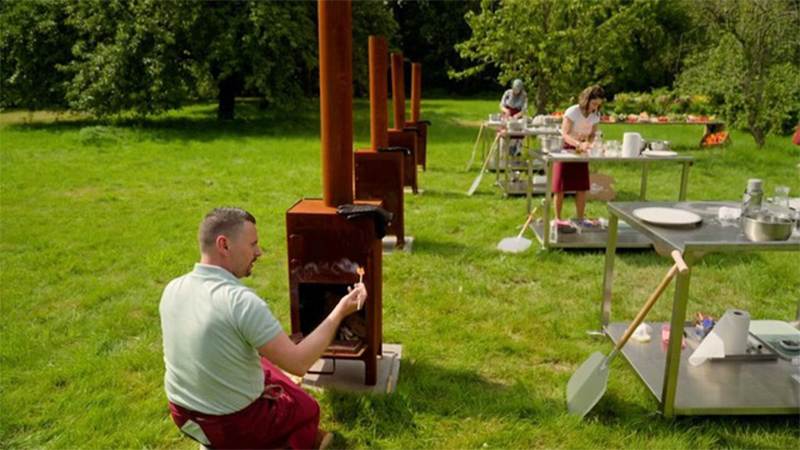 Weltevree x Bake Off Flanders: focaccia recipe
The Outdooroven can be used for baking recipes like pizzas, oven dishes or pies. Add focaccia to the mix! The candidates of Bake Off Flanders had to prepare focaccia in the Weltevree Outdooroven last week. They made some creative variations. Use this recipe below to make your own focaccia in the Outdooroven!
Ingredients :
500 grams flour
7 grams dry yeast
320 ml lukewarm water
10 grams salt
fresh rosemary
Toppings of your own choice
Olive oil
Step 1. Mix the flour, yeast and water together with a wooden spoon. Then knead the dough by hand for 15 minutes to a supple dough. After 5 minutes of kneading, add the salt to the dough. The high water content makes the dough sticky.
Step 2. Grease a bowl with olive oil and leave the dough in it for 60 minutes at room temperature, until it has doubled in volume.
Step 3. Roll or stretch the dough to a surface similar to a sheet of A4 paper. Grease a piece of cling film with olive oil and cover the dough with it. Let it rest for another 30 minutes.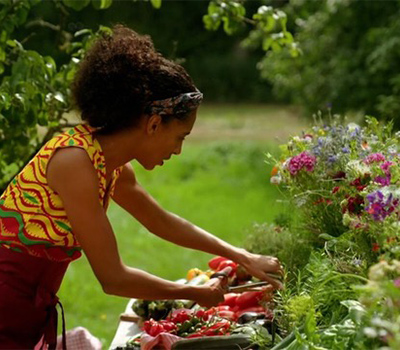 Step 4.
In the meantime, light a fire in the Weltevree Outdooroven and let the temperature in the oven rise to around 240 degrees Celsius.
Step 5. Press dimples into the dough with your fingers. Spread the rosemary and toppings of your choice over the dough. Brush with some olive oil.
Step 6. Bake the focaccia in 15-20 minutes or until it is golden brown. Bon appetit!