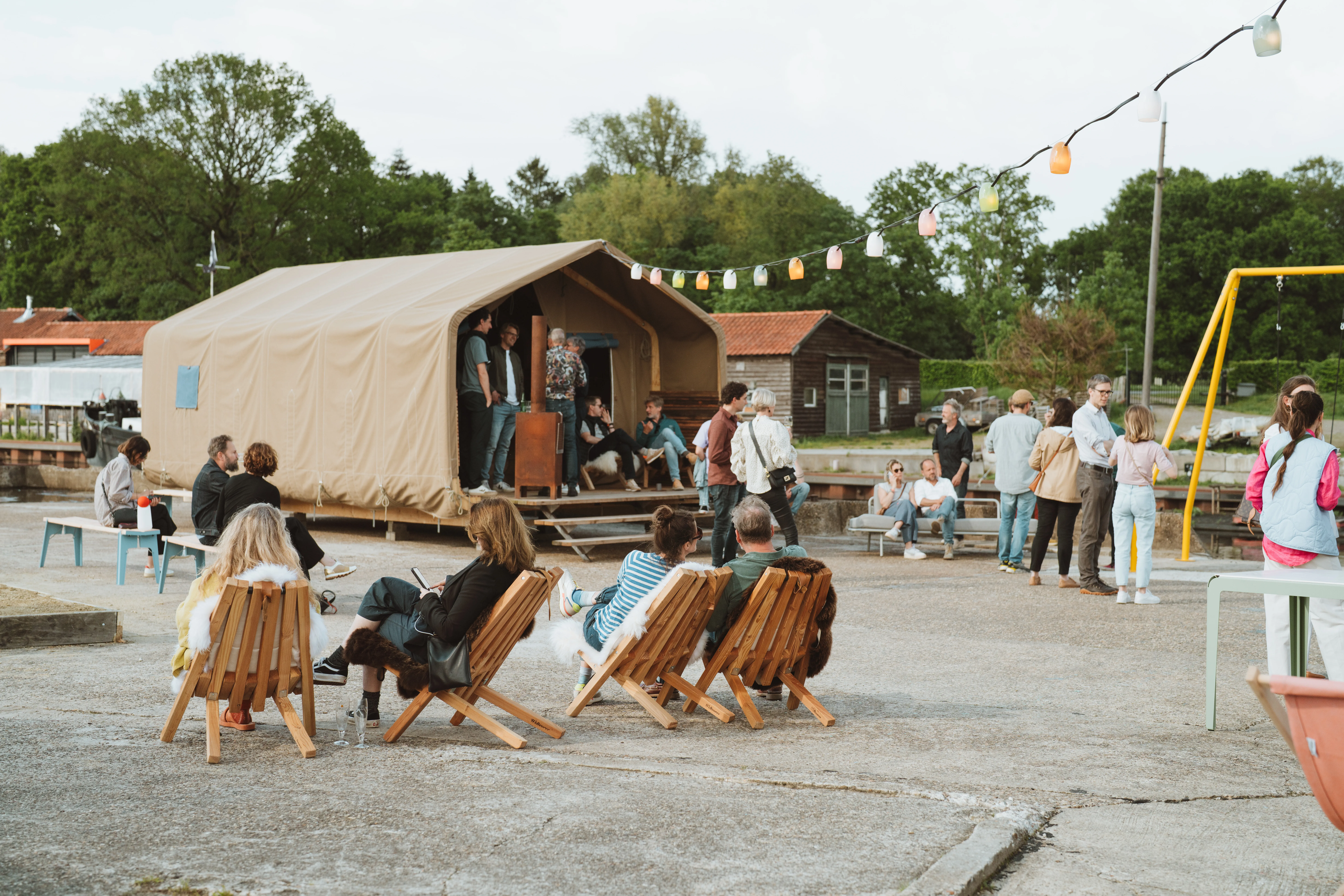 Weltevree Backyard Adventures
What makes an empty space more than just a space? That question was the theme of last Friday's Weltevree Backyard Adventures event. We brought together designers, architects, resellers and press to celebrate the opening of our new brandstore as well as the launch of our new collection. For this event, we transformed the location of our brandstore from a rough industrial environment to an adventurous playground by the waters of the Eem.
The new collection, consisting of seven designs in which typical Dutch Design meets classic Weltevree values, was received with enthusiasm. In addition to the new collection, the guests in attendance were also the first to see the never-before-seen
Sticklight
by award-winning designer Thor ter Kulve. The Sticklight is a product that is all about claiming a place. Stick the modern day torch into the ground and you create your own personal place in the great outdoors, a place that is all yours. With the Sticklight, you can turn any outdoor space into a place that feels like home.
Additionally, Weltevree CEO Bülent Yokus sat down with Oep Schilling, founder of established construction studio Fiction Factory and creator of the ingenious Wikkelhouse. In collaboration with Weltevree, Schilling presented the Wikkeltent during the event: a fusion between a small cabin and a tent. With the Wikkeltent, both Weltevree and Fiction Factory go back to their core: back to basics, off the grid, and on to adventure.
Here's an impression of the celebration.