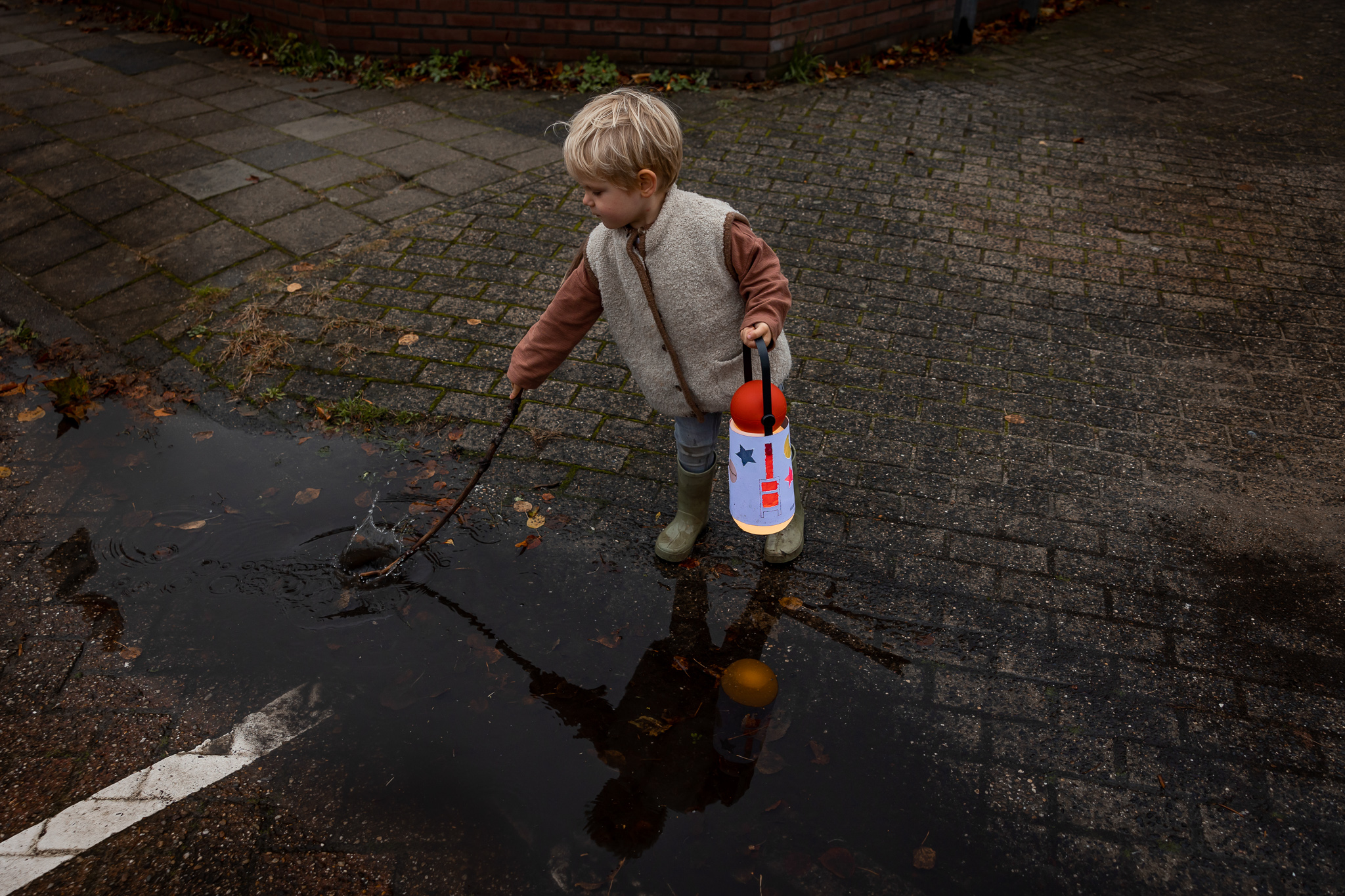 Transform the Guidelight into a colorful lantern
On November 11th we celebrate 'Sint Maarten', or Saint-Martin's Day, in the Netherlands. A day on which kids all over the country join parades or go door-to-door and sing songs with their self-made lanterns. The Weltevree Guidelight can be transformed into a colorful Sint-Maarten lantern too. Learn how to do so, even if you do not celebrate this day!
What is Sint-Maarten?
Sint-Maarten is a traditional holiday with religious roots that is celebrated in several countries in Europe. In the Netherlands, children make their own lanterns and sing traditional songs. Similar to Halloween in other countries, children go door-to-door with their lanterns, sing the songs and get candy in return. Weltevree strives to encourage people to go on outdoor adventures, well beyond the summer months. That is why we have created a family craft activity for the kids to transform the Guidelight into a colorful lantern. And if you don't celebrate Sint-Maarten, this can be a fun Christmas activity as well. These dark months can use a colorful lantern!
What do you need?
The Weltevree Guidelight

The custom sleeve. You can download and print the drawing in A3 format.

Scissors

A pin pricking set (a pin for pricking and a sponge as a surface to prick onto)

A glue stick

Colored tissue paper

Sticky tape to attach the sleeve around the Guidelight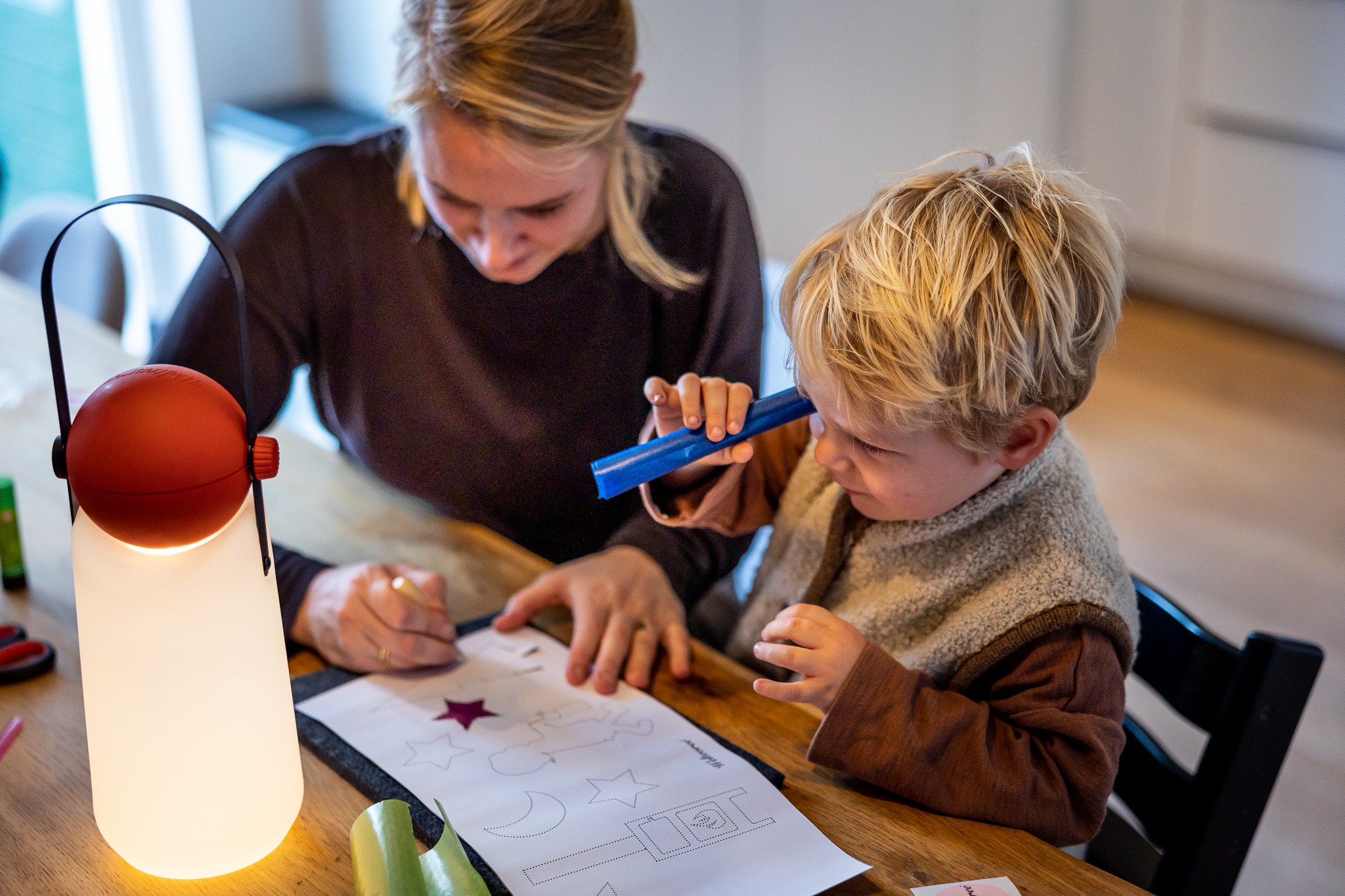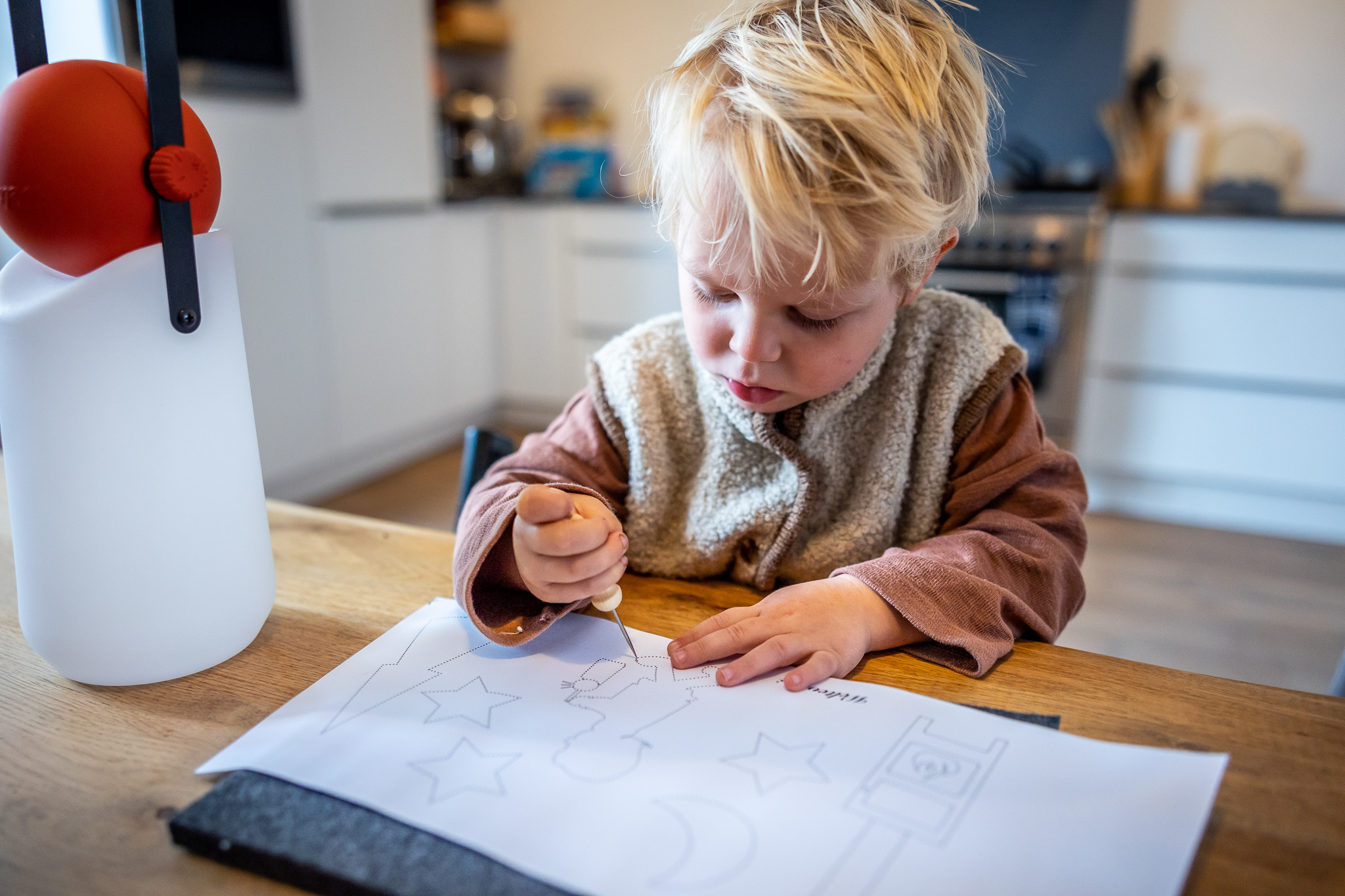 How to make the lantern:
1. print out the drawing and cut out the lantern shape following the cutting line.
2. Use the pin pricking set to cut out the figures. Do so by pricking holes into the paper: follow the lines of the figures and place the holes close to each other. The figures will be cut out this way.
3. Cut the colored tissue paper and glue onto the sleeve, behind the cut-out figures. This creates a 'stained glass' look.
4. Wrap the lantern around the Weltevree Guidelight and connect the ends to each other with sticky tape.
5. The lantern is ready for an outdoor adventure!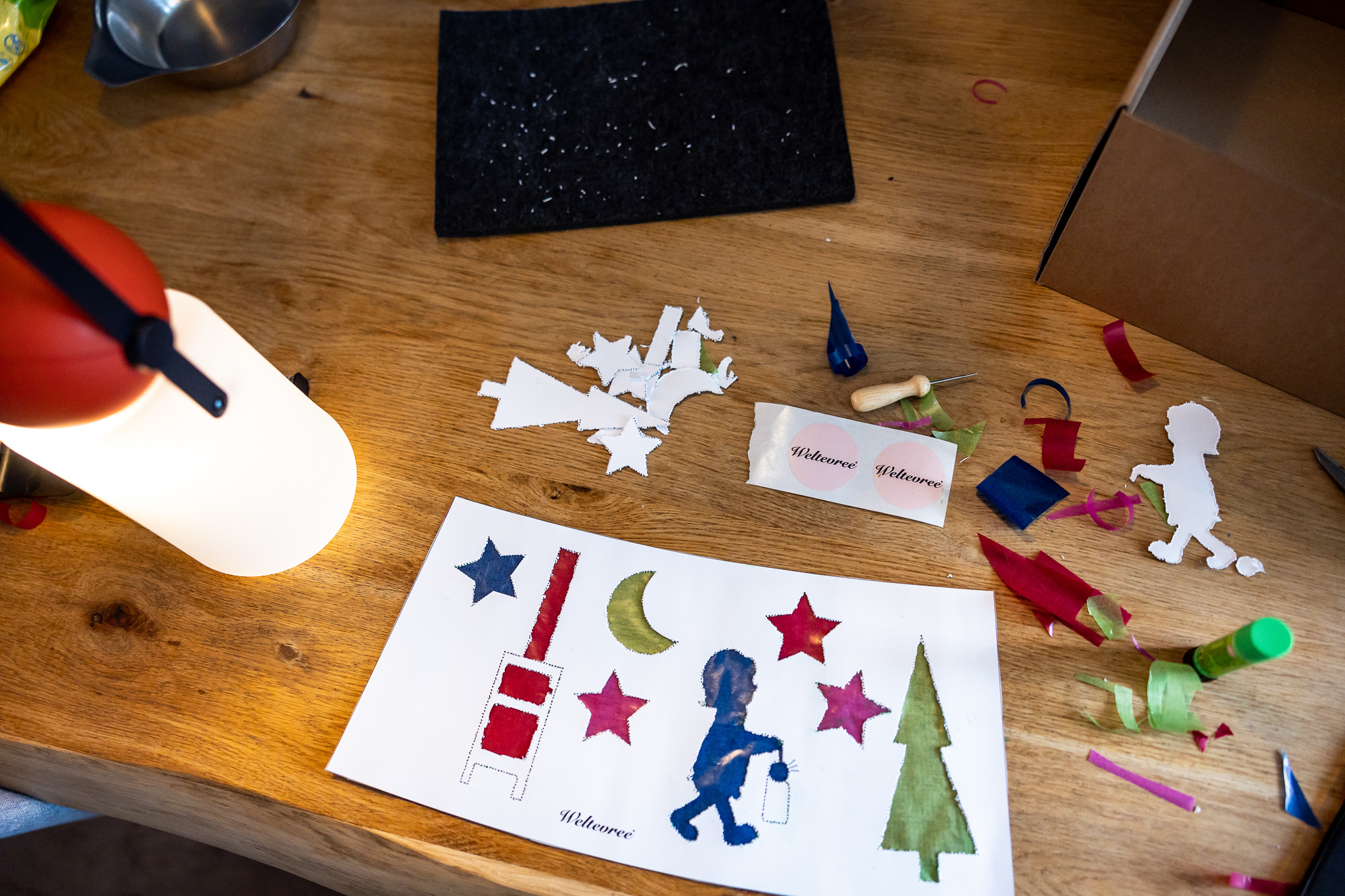 Share your Guidelight lantern
We can't wait to see the end result of your Guidelight lantern. Show us on Instagram by tagging us and using #
worldofweltevree
. We might share your photo!