The multifunctional Tablebench: a modern picnic table | Weltevree®
Discover all the possibilities of the multifunctional Tablebench
As iconic as the classic picnic table is, the design is limited in its function: it can only be used as it is; a table with an attached bench. Designer Jair Straschnow got inspired by this limited functionality and decided to develop a modern interpretation. That's where the multifunctional Tablebench comes in! We'd like to share with you all the unique and different possibilities of this flexible design.
Use it in 3 different settings
What makes the Tablebench so different to a classic picnic table? Most importantly, its design is cut in half! This opens up a lot of possibilities to how it can be used. A Tablebench on its own works well as a desk or workspace and can be placed in every direction you want. Put it against a wall or fence to save space or have it face the open garden. If there's enough space available, a second Tablebench can be added to recreate the classic picnic table in look and function. Add some chairs on either side of the table and you'll have plenty of space for guests.
The thing that really makes the Tablebench unique however, is the fact that it can also be used as a bench. The backrest attached to the side of the table will ensure you're comfortable when facing away from the table. The multifunctionality of this design allows you to work, dine and relax, all at the same table.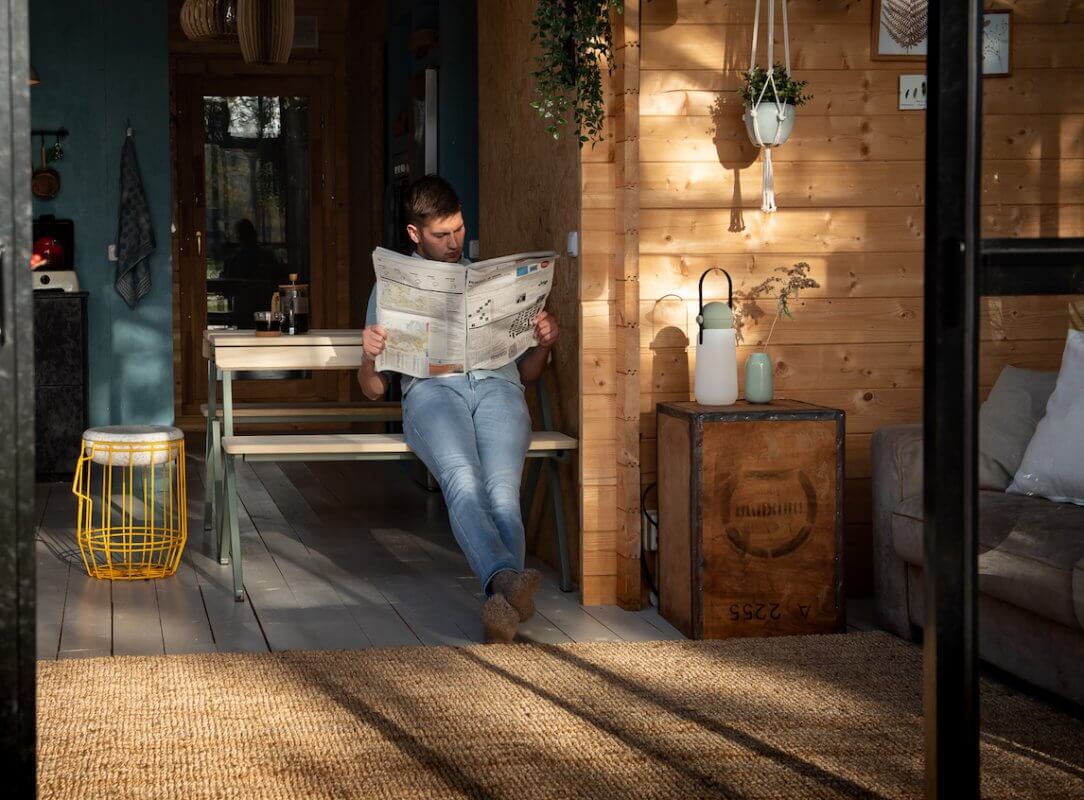 Change up the setting easily
Having the option to choose how to use the Tablebench yourself becomes even more exciting when you notice how lightweight the design of the Tablebench is. The galvanized and powder coated steel legs are made of a hollow structure, making the table light enough to easily change the set-up!
Available in larch wood now
Next to the Accoya wood version, the Tablebench is now available in larch wood as well. Both types of wood are durable and very suitable for outdoor use. The environmentally-friendly Accoya wood is very low in maintenance and guarantees up to 50 years of use. The highly durable Larch wood is ideal for outdoor furniture use and the visible wood grains provide a more sturdy look. Without treatment it lasts up to 10 to 15 years. Treating it with wood oil will prolong this lifespan.