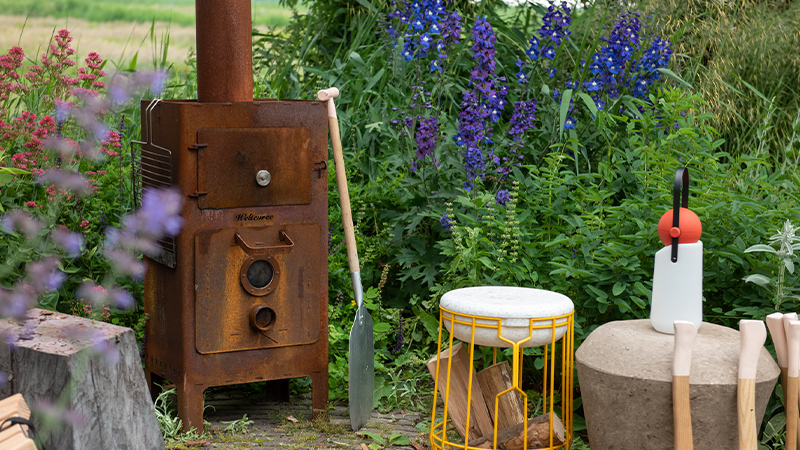 The Outdooroven: the one and only original pizzaoven
The Outdooroven is one of our most popular products. It's often one of the first things people recognize us for. But with many other outdoor fireplaces and ovens around, why do we claim the Weltevree Outdooroven to be different? There are several things about the design and material of our oven that make it special.
Designed from a need for outdoor cooking
Back in 2005, designer Dick van Hoff felt the need to be able to cook outdoors all year round. While we all use the barbecue in summer, we tend to ignore the possibility for outdoor cooking in the other months. Dick had to change this. He wanted to bake pizzas and other oven dishes no matter what the weather was like. From this idea, he came up with an outdoor oven; a design in which the function was the most important thing. It needed to be easy to use, easy to maintain and sturdy enough to last for years. This is how the Weltevree Pizzaoven came into existence.
The Outdooroven is a fireplace, pizzaoven, barbecue grill, pizzaoven and stovetop all in one. Unlike with a barbecue, it has not been designed to store away after you use it. The sturdy steel Outdooroven is meant to be the center piece in your garden. It should become a place where you enjoy the warmth together with friends and family and where you can cook outdoor dinners all year long. Exactly what Dick meant when he first designed it.
Since the
Outdooroven
is a wood-burning fireplace and
pizzaoven
, you have to chop up firewood and light a fire for it to heat up. It takes some effort, but to us, this really adds to the overall experience of the oven. It takes around thirty minutes for the oven to warm up enough to bake pizzas in it. But while you're waiting, you can already enjoy the warmth of the fire yourself.