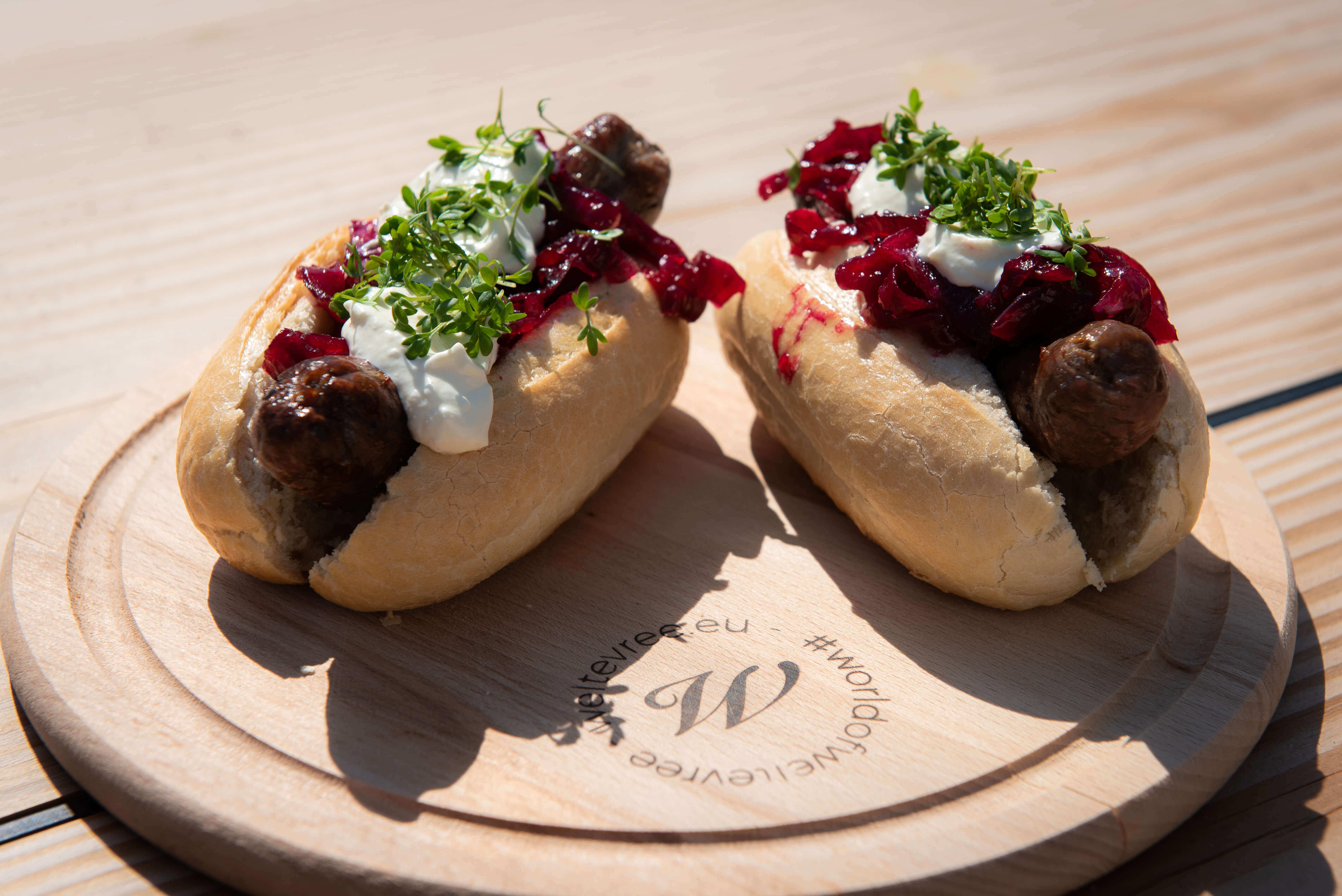 Recipe: hotdogs with onion-beets compote and sour cream
Right from the Outdooroven grill: this fancy hotdog recipe takes the standard hotdog to the next level. One to definitely try for your next barbecue night.
Ingredients:
4 (beef) sausages
2 red onions
2 cloves of garlic
200 grams of cooked beetroots
2 tbsp olive oil
2 tbsp ginger marmelade
125 grams of sour cream
1 tbsp horseradish in a pot
4 hot dog buns (or similar bread)
Cress (optional)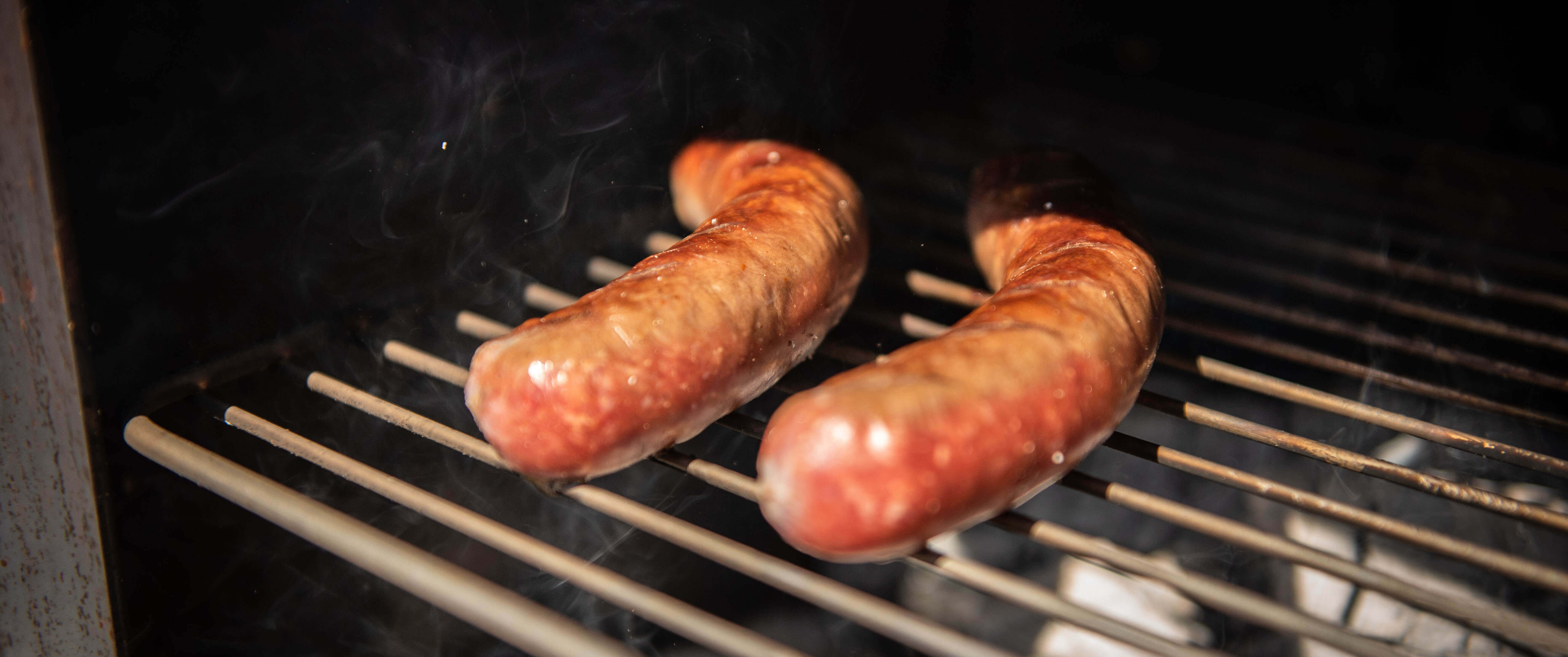 1.
Cut the beetroot into cubes, cut the onion into rings and press the garlic cloves. Heat about 2 tablespoons of olive oil in a frying pan and fry the garlic, onion and beetroot for about 10 minutes on medium heat.
2. Add the ginger marmelade after 10 minutes and let it all thicken slightly. Remove from the stove and let it cool. Mix the sour cream and horseradish in a separate bowl and add pepper and salt to taste. Place back in the fridge until ready to serve.
3
. Heat up the Outdooroven, let it burn for about 15 minutes to get an even temperature in the oven. To see if the oven is hot enough, you can use our
Magnetic Thermometer
.
4. When the oven is at temperature, you can bake the bread in the oven following the steps on the package. Let the fire die down slightly(don't add new logs to the fire) until the logs glow. Then place the barbecue grill in the Outdooroven.
5. Grill the sausages on the grill rack until they are done. Turn them regularly.
6. Place the sausages in the hot dog buns. Add the onion-beet compote and sour cream. Optionally garnish with some fresh cress.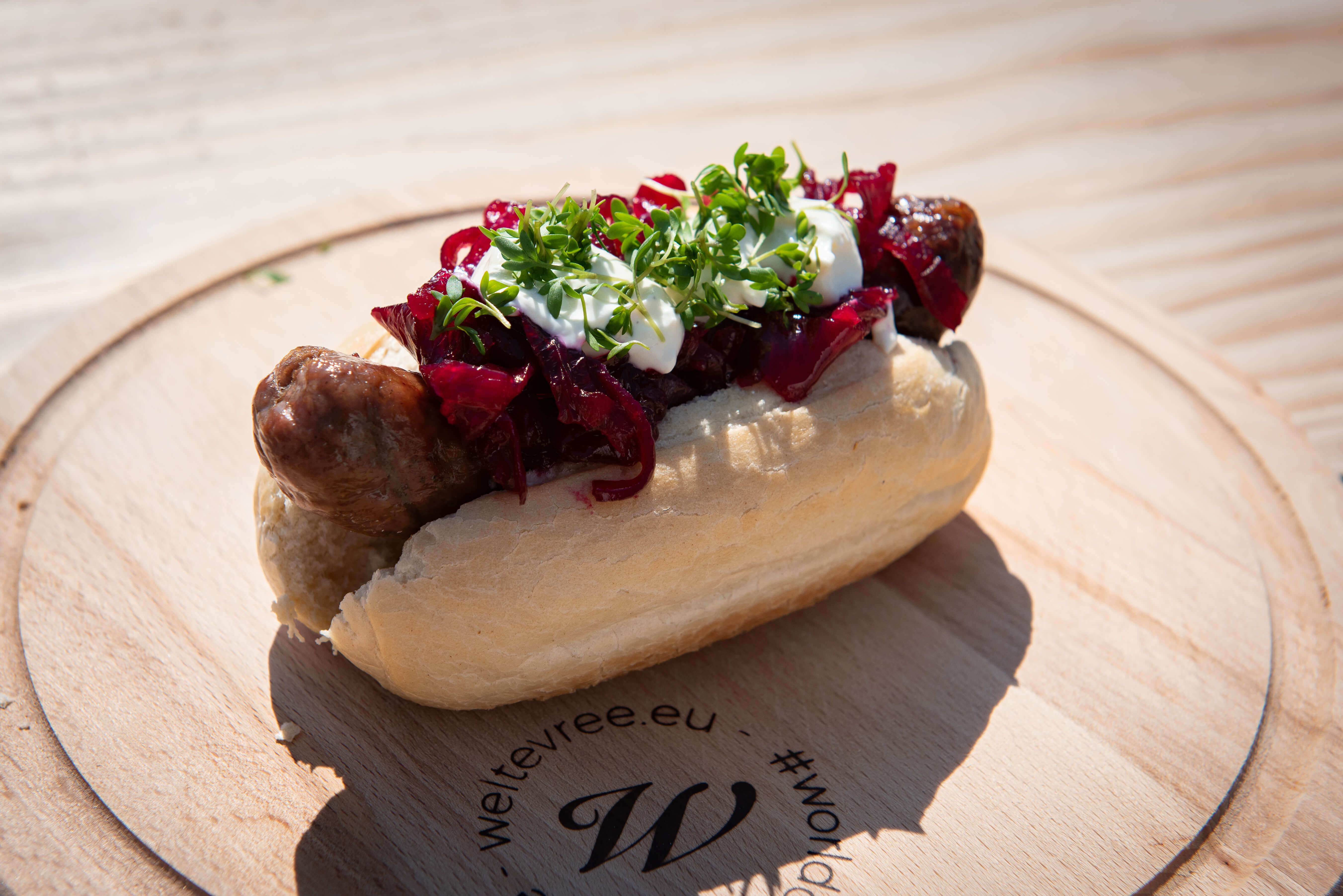 OUTDOOROVEN
An eye-catcher in every garden! Enrich your garden or patio with the Outdooroven Original. An all-rounder - outdoor fireplace, pizza oven & barbecue grill in one - enjoy outdoor dining and outdoor living all year round. This Iconic design from Dick van Hoff is made from 3mm highest quality Corten Steel and will last for at least 10 years when stored outside all year long. In the lower compartment the wood burning fire will make sure for an even heat distribution heating up the upper (pizza) compartment. The outdooroven can get up to 350 degrees easily and is expandable with various accessories. The Outdooroven is delivered with a one meter chimney pipe, a grill rack and pizza stone. Complete your Outdooroven with various accessoires.
CUTTING BOARD
The Cutting Board is a wooden serving platter with soft curves, a hole and a remarkable feature: the wood surrounding the hole creates a perfect round tube. The hole is big enough for a thumb to fit through, making it an ideal handle for serving. You can also hang the cutting board to save space in the kitchen.