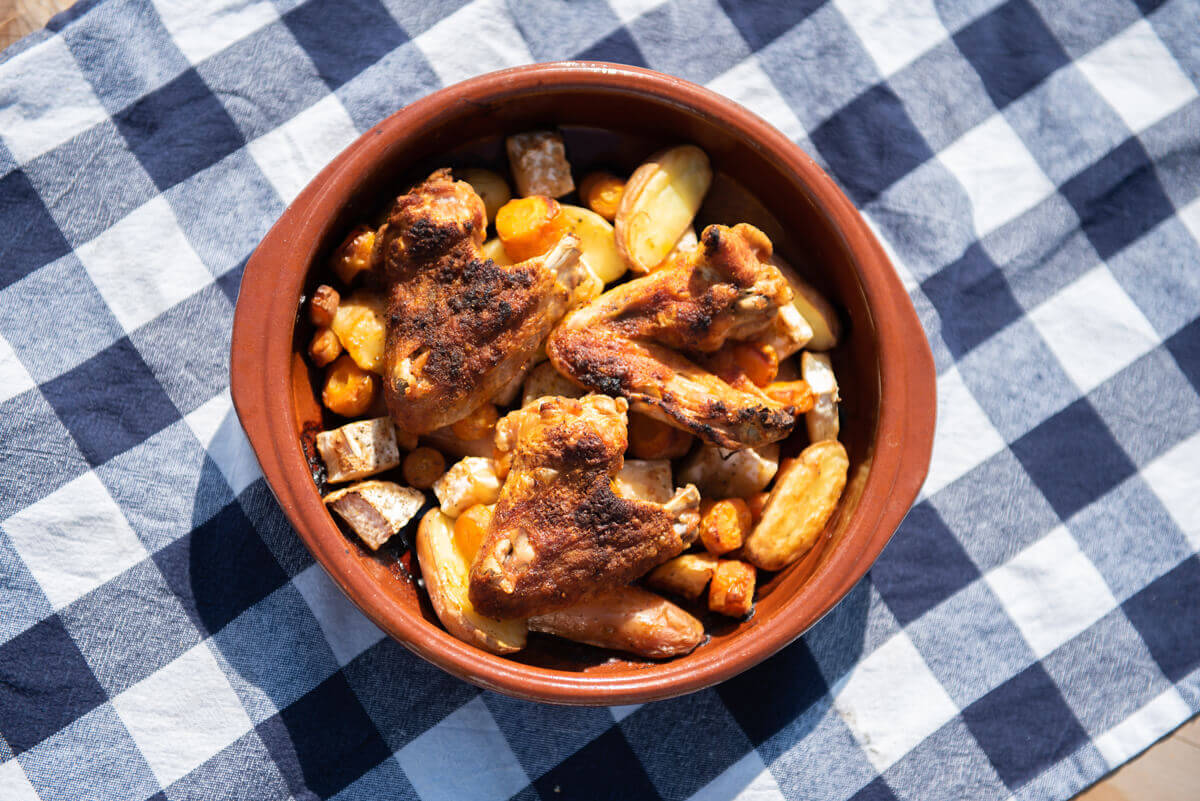 Recipe: Roasted chicken with celeriac, carrot and potato
Ingredients and tools:
Serves 4 persons:
600g of chicken wings (preferably organic chicken)
600g small potatoes (scrubbed)
4 large carrots
1 celeriac
Olive oil
Chicken seasoning blend (or blend some pepper, salt, paprika, cayenne and garlic)
Large oven dish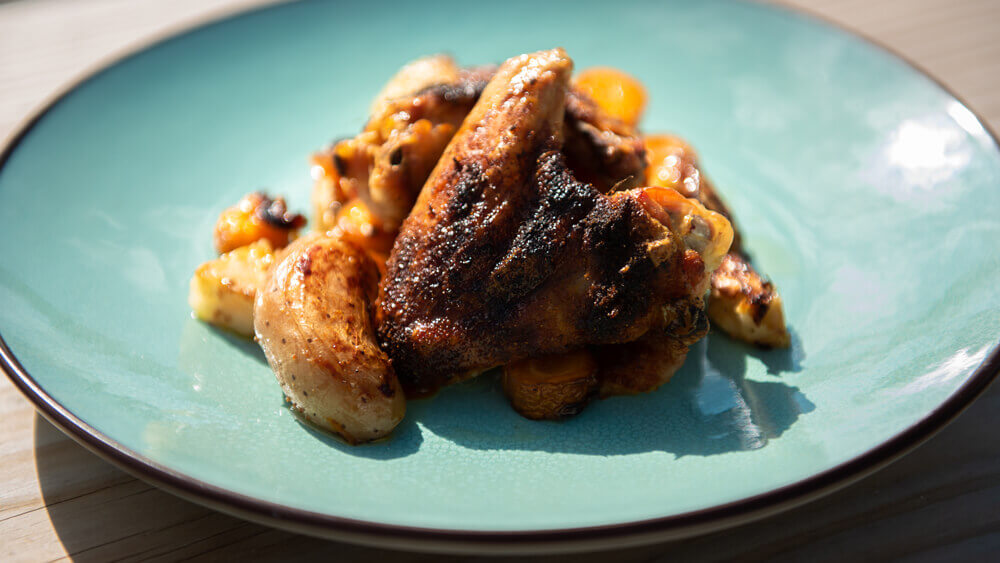 Method
Step 1.
Light a fire in the Outdooroven and make sure the fire burns for at least 15 minutes before you start cooking. Like this the oven can reach the proper temperature (around 180 degrees Celsius) and the heat is distributed evenly throughout the oven. If you want to check the temperature inside the oven, you could use
the Magnetic Thermometer
(sold separately).
Step 2. Peel, slice and dice the celeriac. Cut the carrots in large chunks and cut the small potatoes in half. Put the vegetables in the dish. Sprinkle generously with some oil.
Step 3. Season the chicken wings and put them on top of the vegetables.
Step 4. Place the dish in the oven once it has reached the right temperature. Remember to place a new log on the fire to maintain a steady temperature. Check the chicken regularly. It should be done in about 30 minutes, depending on the temperature of the oven. Be sure to check whether the chicken is well done and the vegetables are 'al dente'.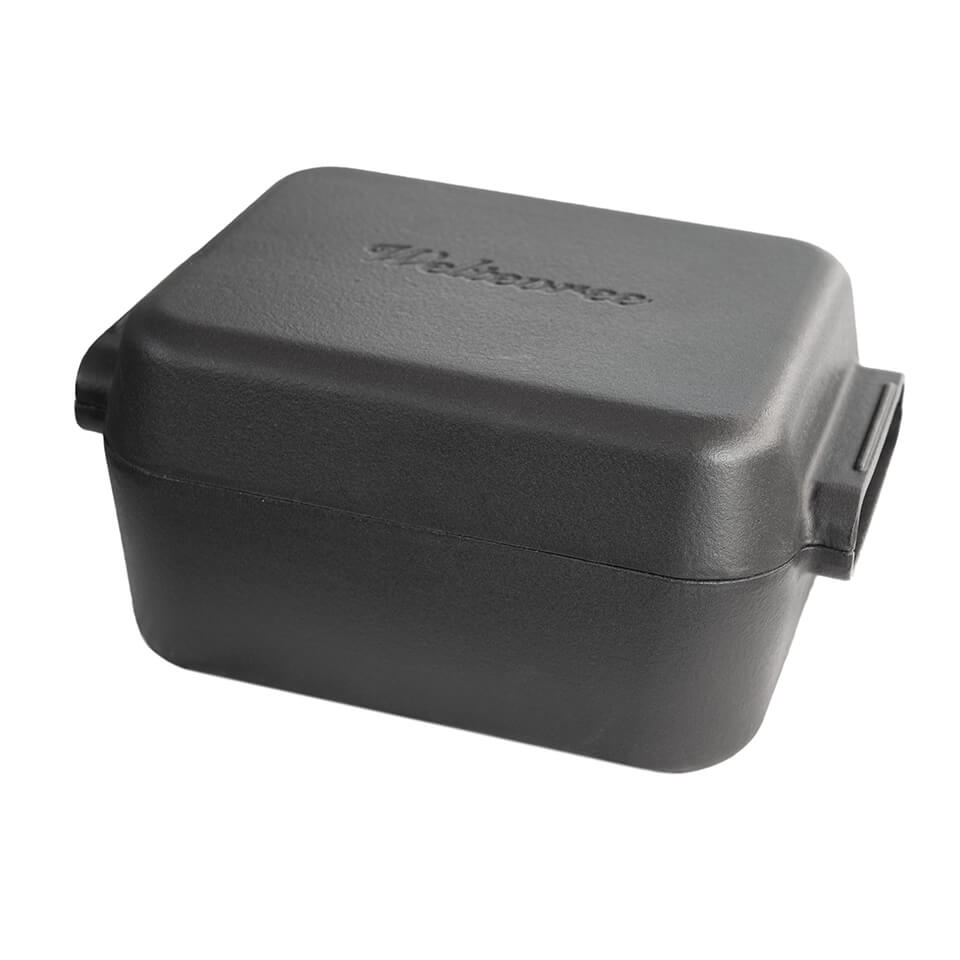 OVEN DISH
The Weltevree Oven Dish is more than a dish: it's three dishes in one. It consists of two parts: a shallow dish and a deep dish and together they function as a casserole dish. The oven dish is completely made of enameled cast iron with a robust, matte look. This material retains heat and is naturally non-stick. It's suitable for a variety of cooking tasks, but is especially great for slow cooking.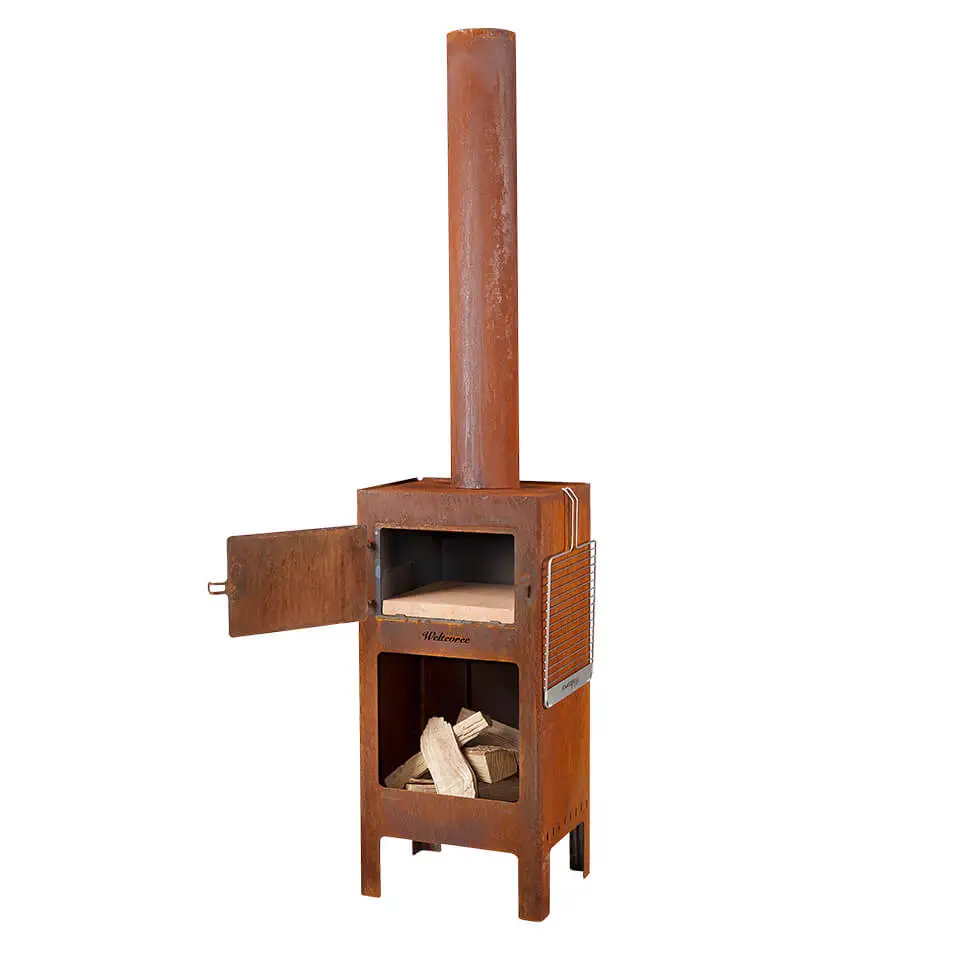 OUTDOOROVEN
This outdoor oven is an eye-catcher in any garden! Enrich your garden or patio with the Outdooroven Original. From bread rolls for breakfast to pizza or sparibs for dinner: the outdoor oven is a real all-rounder and contains an outdoor fireplace, oven and barbecue grill in one. So you can enjoy adventurous meals outdoors all year round. In summer with a cocktail and in winter with a hot chocolate. In the lower open compartment the wood fire is stoked. Above it is a compartment with a lockable flap, in which you can bake. The top of the Outdooroven is flat and warm enough for cooking. The outdoor oven easily reaches temperatures up to 350 degrees and is expandable with various accessories. This iconic design by Dick van Hoff is made of high-quality 3mm thick Corten steel and will last at least 10 years. The outdoor oven comes complete with pizza stone, grill grid and 1 meter stove pipe. Complete your Outdooroven with various accessories. Light a fire, make some goodies in the outdoor oven and chat with your friends while enjoying the crackling wood fire in the background.