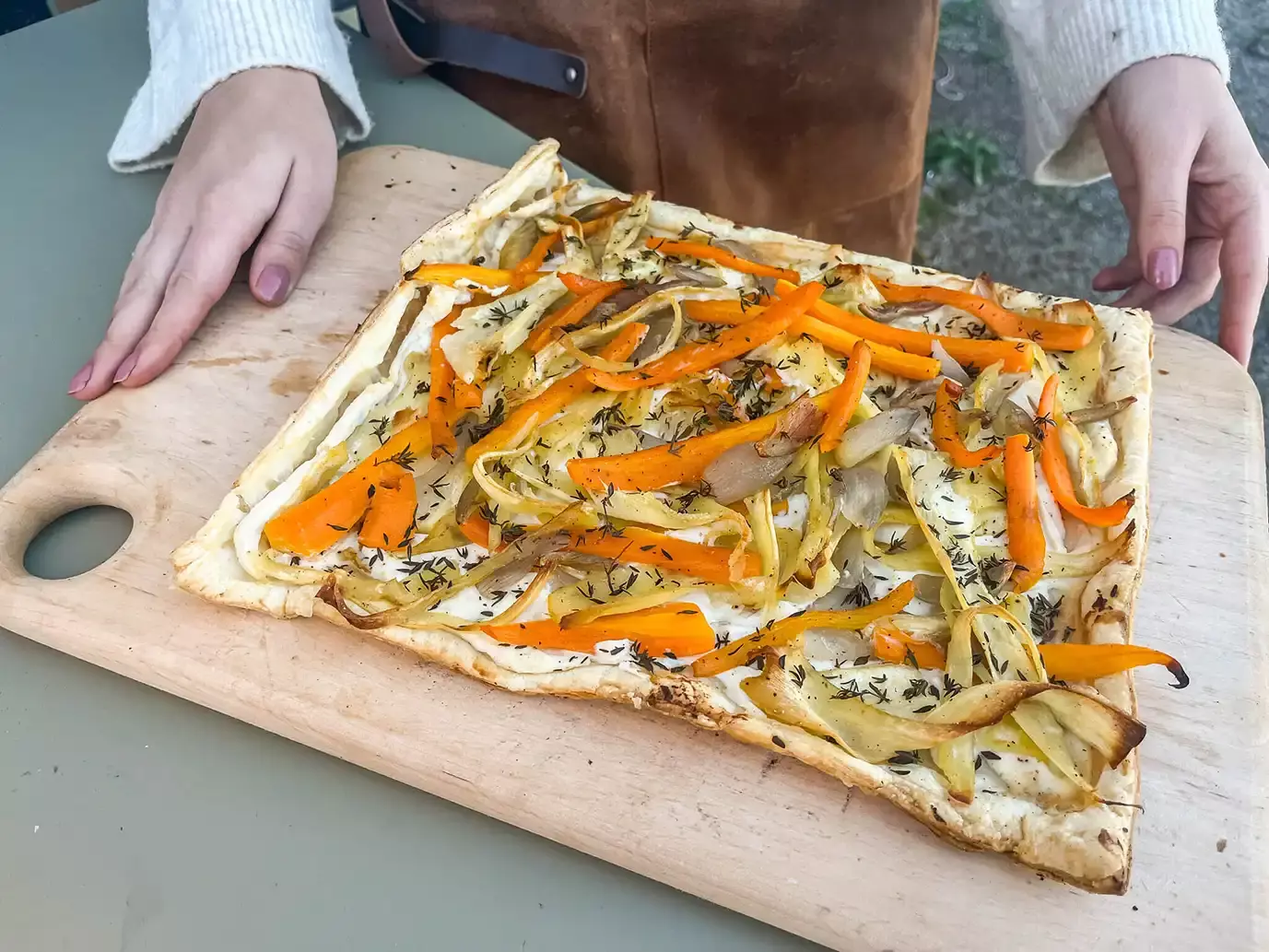 Outdooroven recipe: puff pastry tart with autumnal vegetables
Taste the season and prepare this puff pastry tart with fresh fall vegetables and honey. Make cooking a real outdoor adventure and enjoy! All you need is the Outdooroven.
Ingredients for approx. 4 persons
1 roll of fresh puff pastry
250 g ricotta cheese
3 tbsp honey
2 parsnips
4 (small) carrots
3 shallots
1/2 lemon
3 tbsp olive oil
3 cloves of garlic
approx. 7 grams fresh thyme



Step 1:

Gather your ingredients and let the Outdooroven

warm up

. Peel the parsnip and scrape lengthwise into equal slices. Peel the carrot and cut into long 1-inch strips. Peel the shallot and cut into 4 wedges.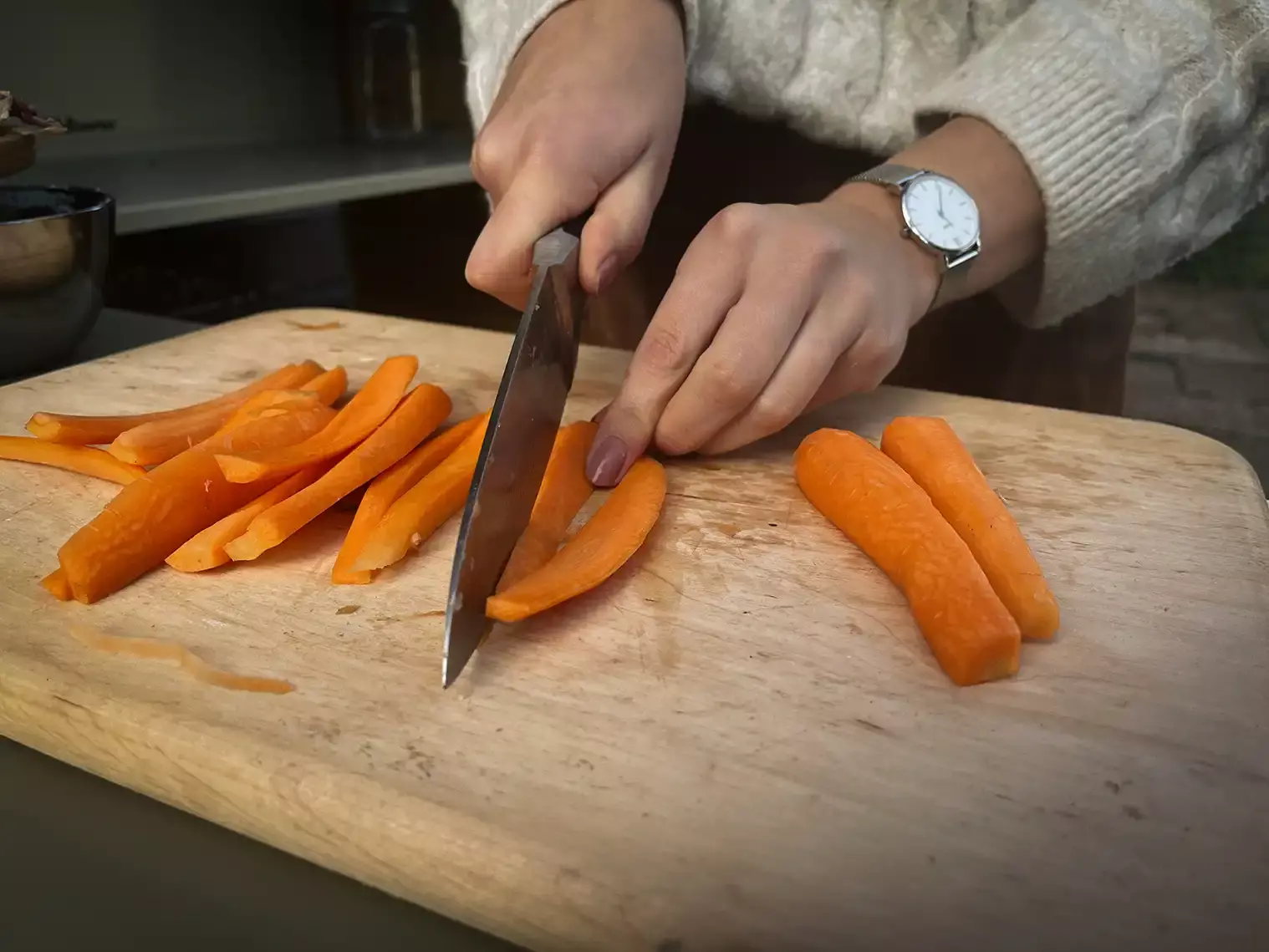 Step 2:
Place the vegetables together in a
baking dish
and add the olive oil and the peeled garlic cloves. Mix everything well together with some oil and add salt & pepper. Place the baking tray on the grill of the Outdooroven and let the vegetables cook.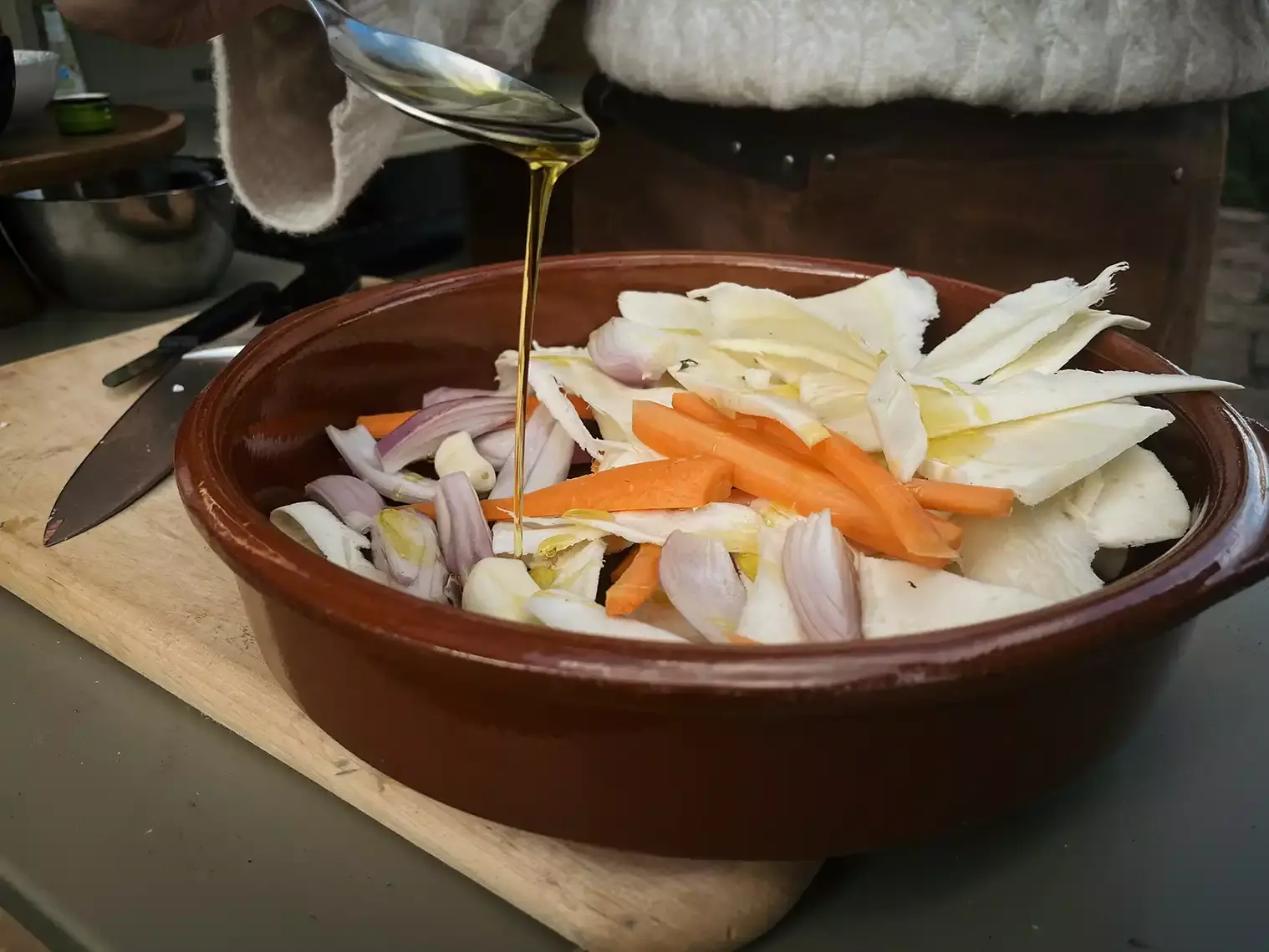 Step 3:
While the vegetables are roasting for about 15 minutes, roll out the puff pastry. Use a fork to poke some holes in the dough roughly every 2 inches. This will make the dough crispy, yet fluffy. Using the
Pizza Shovel
, slide the puff pastry into the oven and bake until the puff pastry feels firmer and the edges color light brown. Remove it from the oven and let it cool for a while.
Step 4: When the vegetables are almost done remove them from the grill. They are best when they are not yet browned but are softer to the touch. Chop the roasted garlic and mix with the ricotta and 2 tablespoons of honey. Cut a lemon in half and squeeze one half over the ricotta mixture.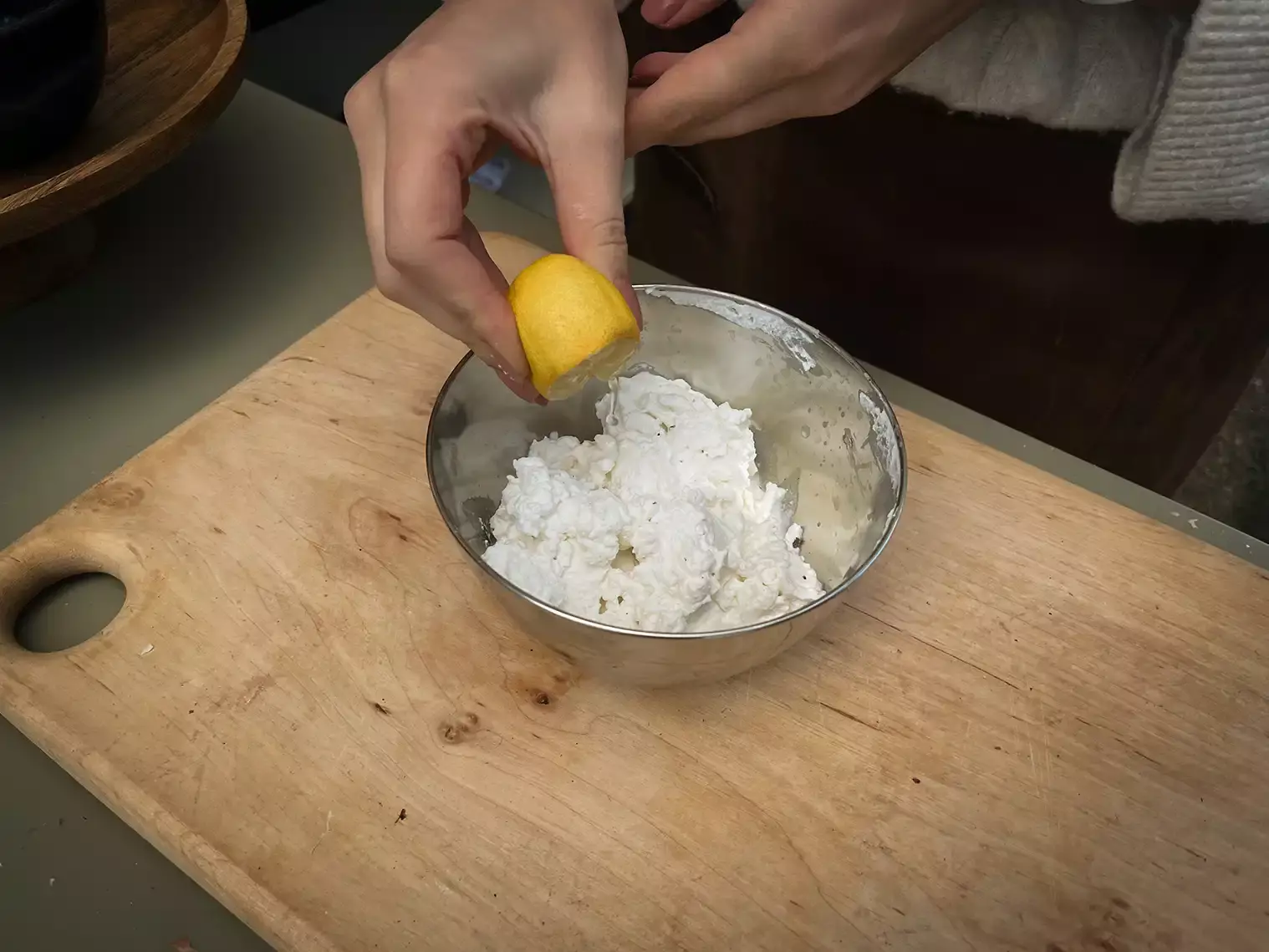 Step 5: Spread the ricotta mixture over the pre-baked puff pastry. Remove the thyme leaves from the sprigs. Spread the vegetables, thyme leaves, and another tablespoon of honey over the ricotta. Season to taste with some salt and pepper.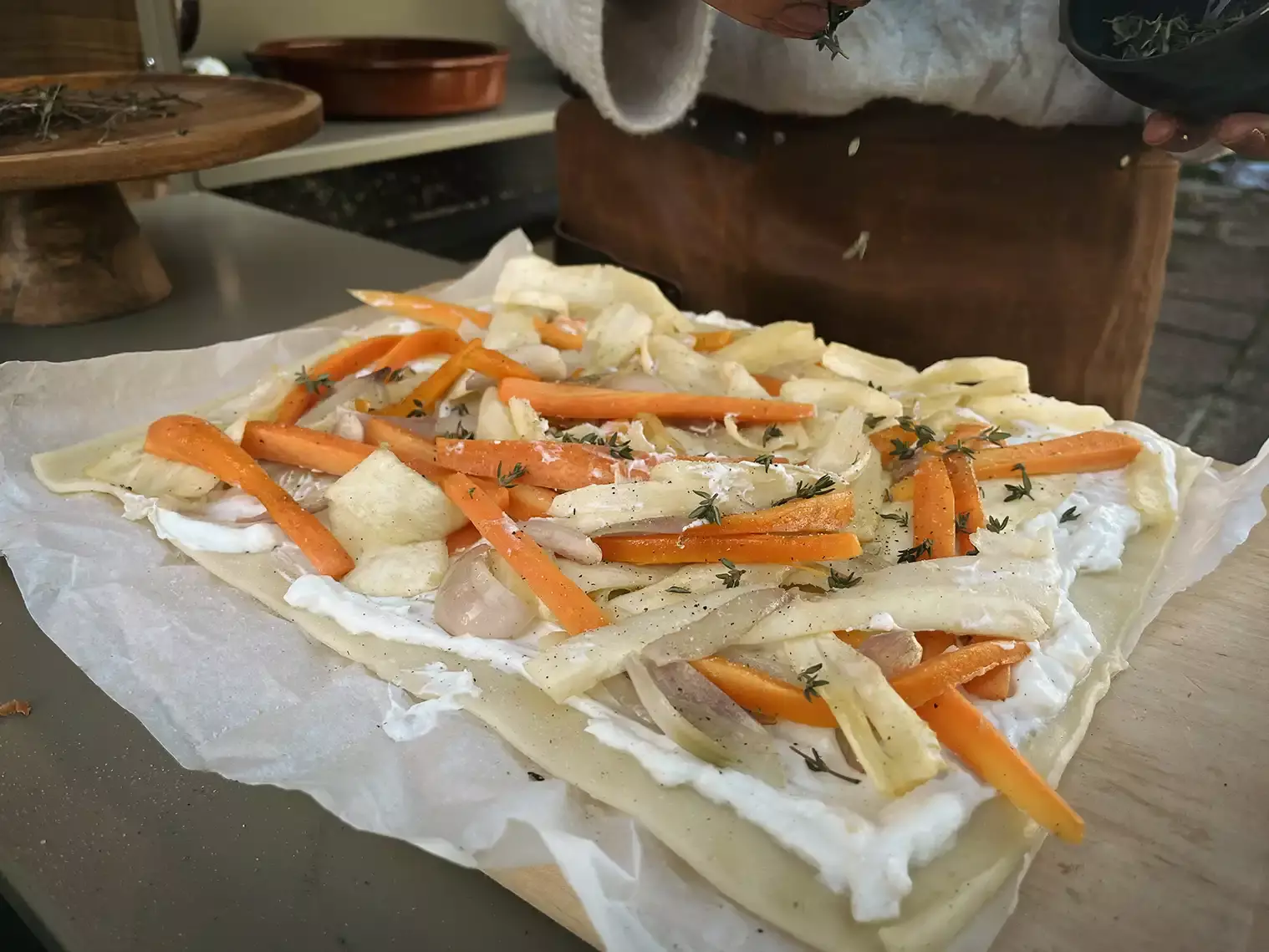 Step 6: Bake the puff pastry tart in the oven compartment until the puff pastry looks thicker, browned and crispy. Remove from the oven, cut into pieces and serve your autumnal meal by the fireplace at dusk.