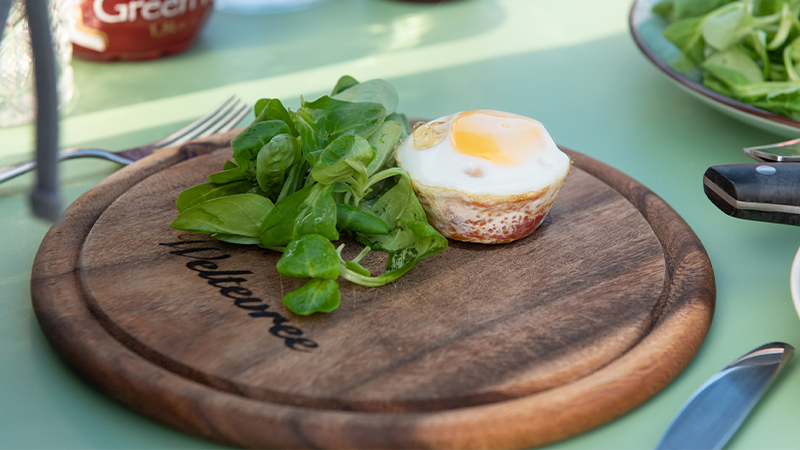 Outdooroven recipe: brunch rösti with egg and bacon
Breakfast or brunch on Christmas Day is a time to go all out. Set your table and make something a bit more special than the quick oatmeal, cereal or whatever you usually have for breakfast. We love this breakfast rösti: easy to make but looks impressive! You can of course bake it in your Outdooroven.
The original recipe can be found
here
.
Ingredients
4 slices of bacon, cut into a round shape to fit the baking tin
125 grams rösti
4 eggs
half a lemon
1 tbsp olive oil
40 grams lamb's lettuce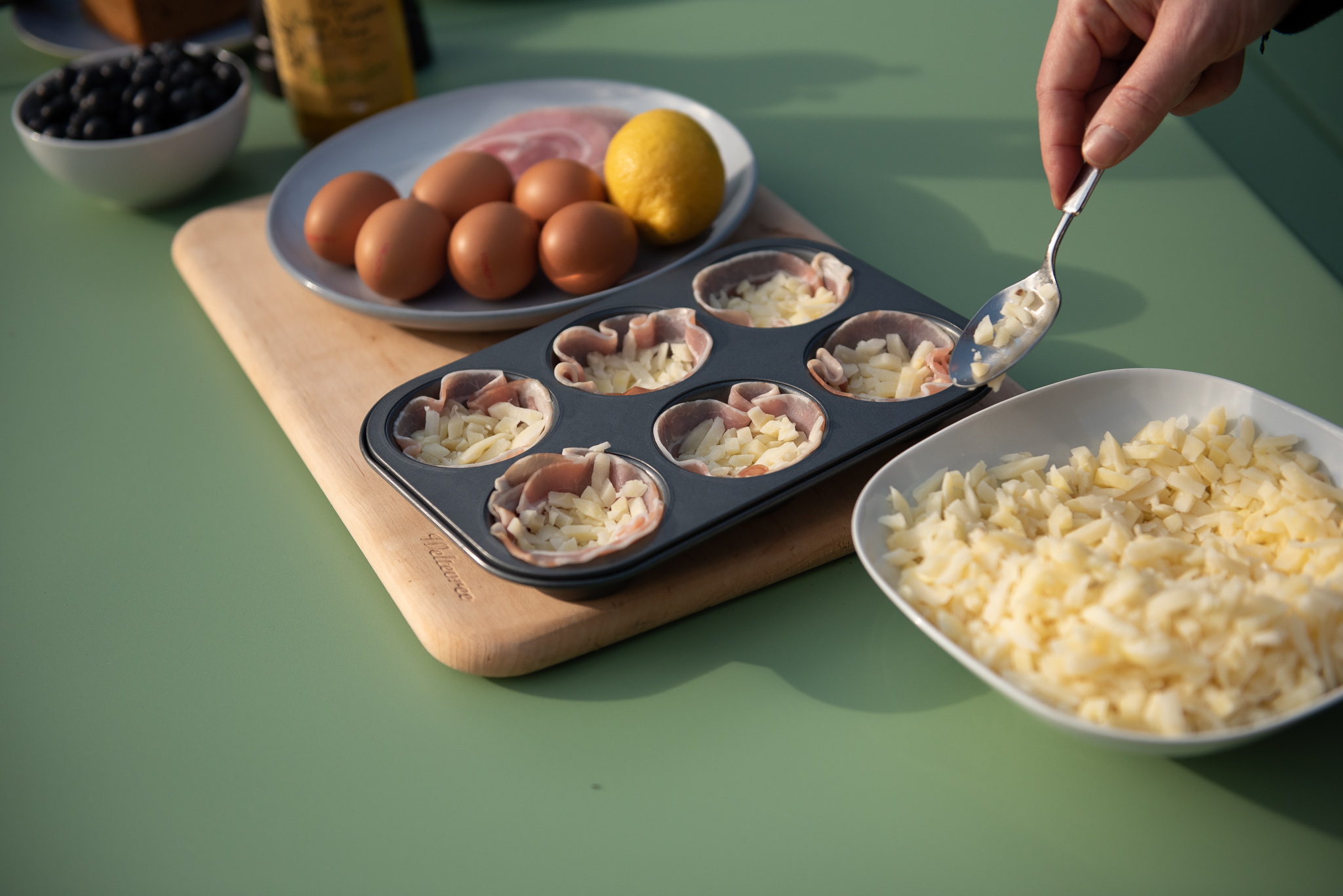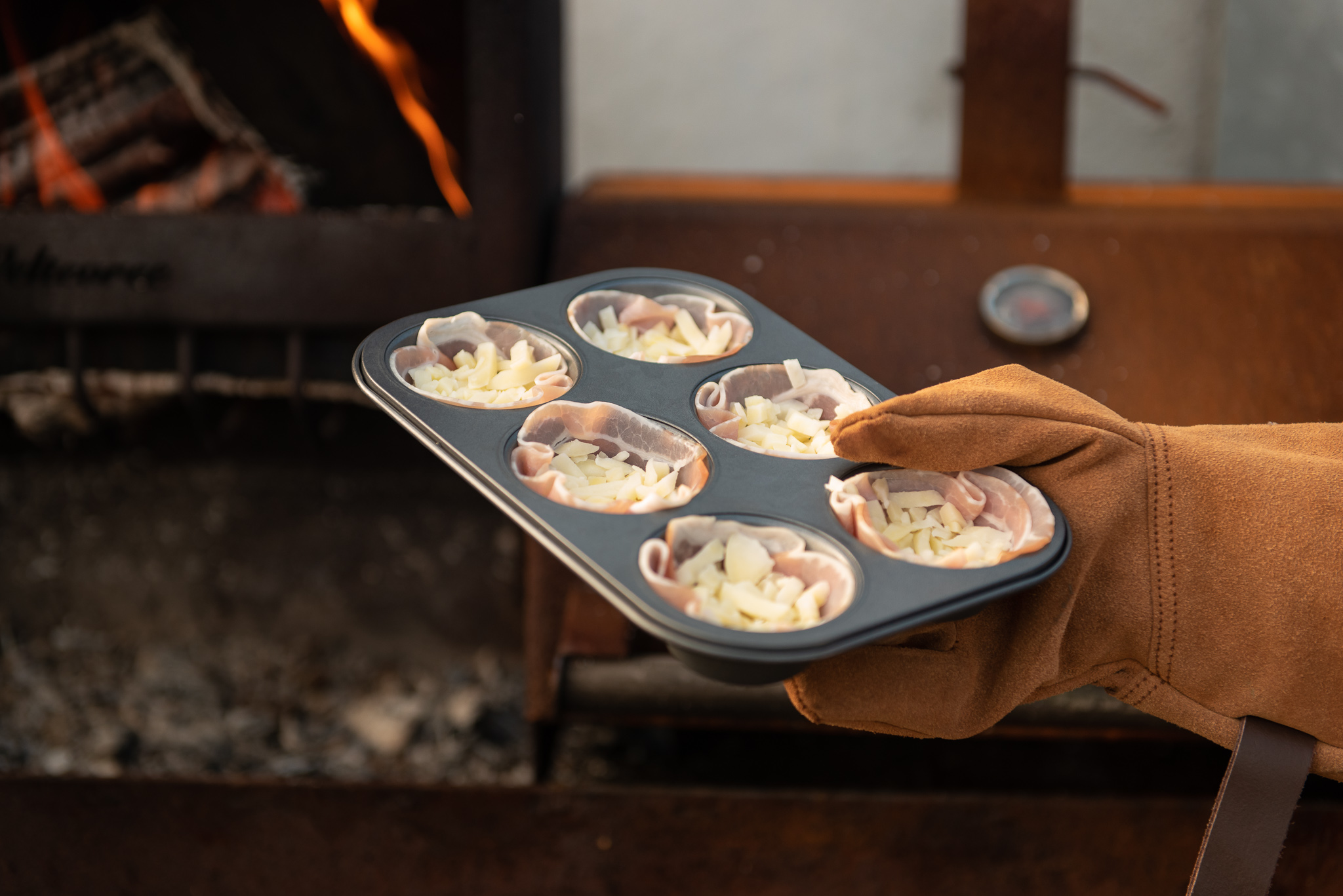 Step 1:
Preheat the (Outdoor)oven to 180 degrees Celsius. Grease a muffin or cupcake pan.
Step 2: Divide the bacon over 4 cups in the muffin pan. Then divide the rösti on top of the bacon. Press the rösti against the bacon to create little trays. Bake in the middle of the oven for 15 minutes.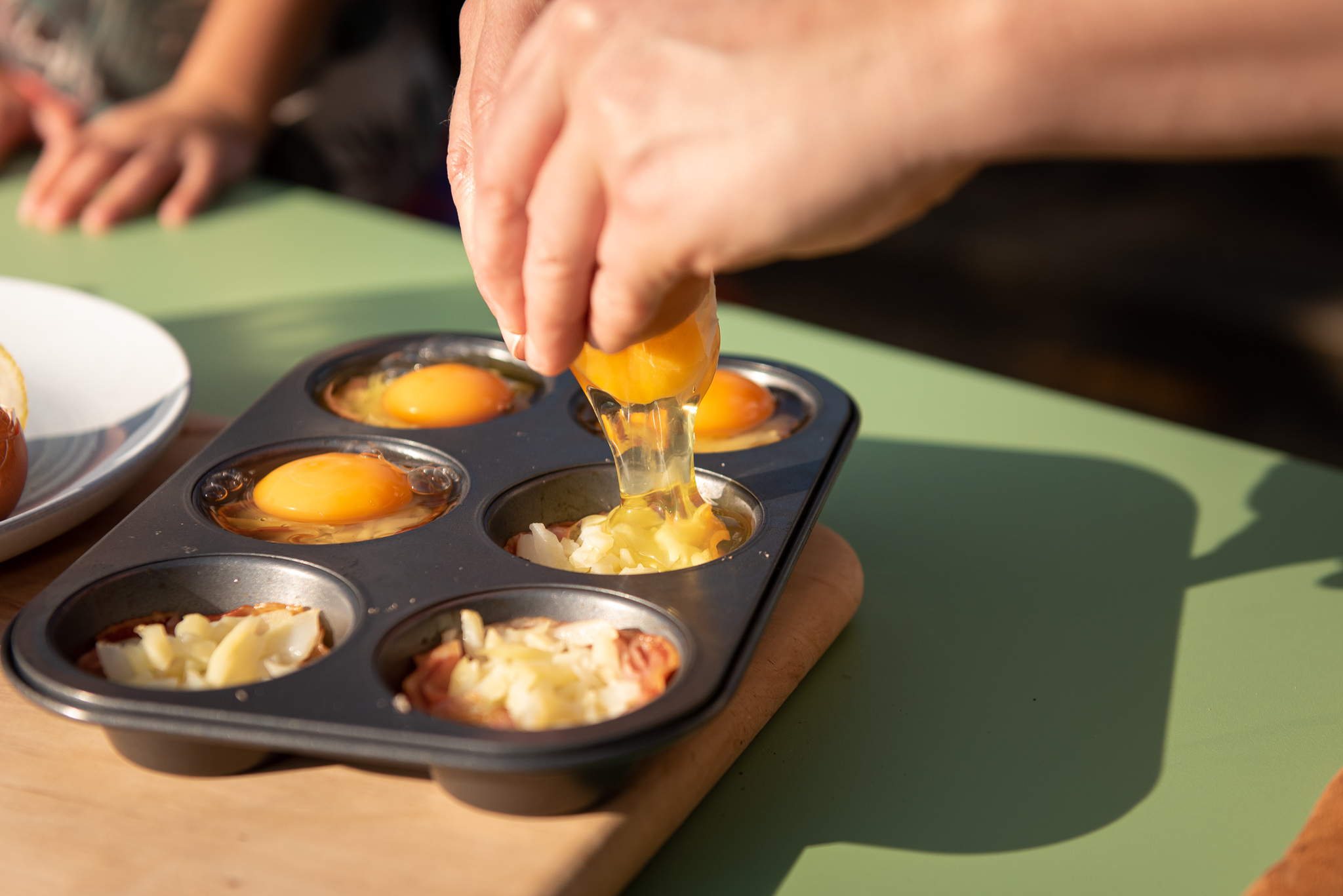 Step 3:
Briefly take the rösti trays out of the oven and crack one egg in each tray. Place back in the oven and bake for another 10 minutes or until the egg whites are cooked.
Step 4: mix the lemon, olive oil and lamb's lettuce together. Serve together with the rösti.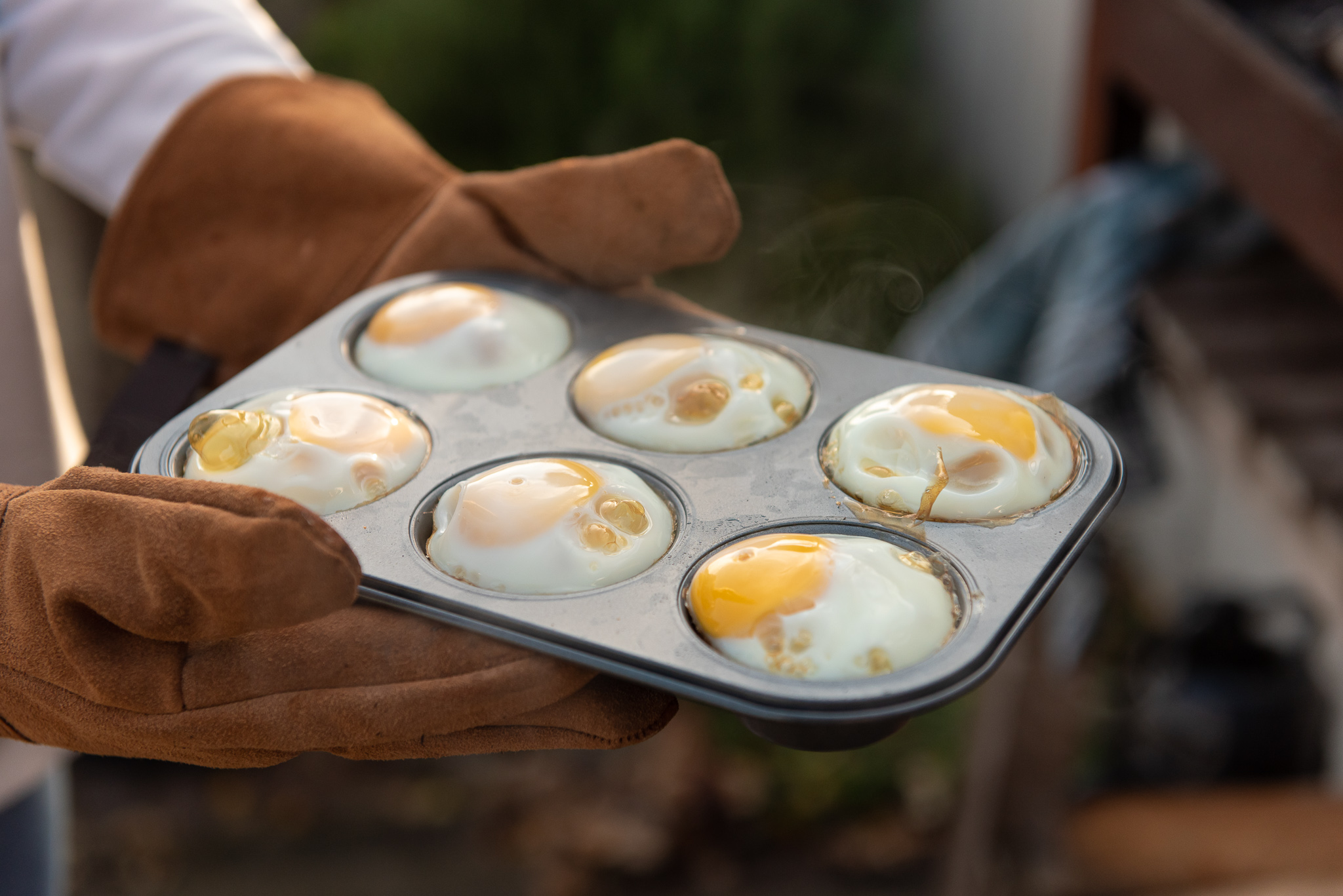 Enjoy your Christmas brunch!