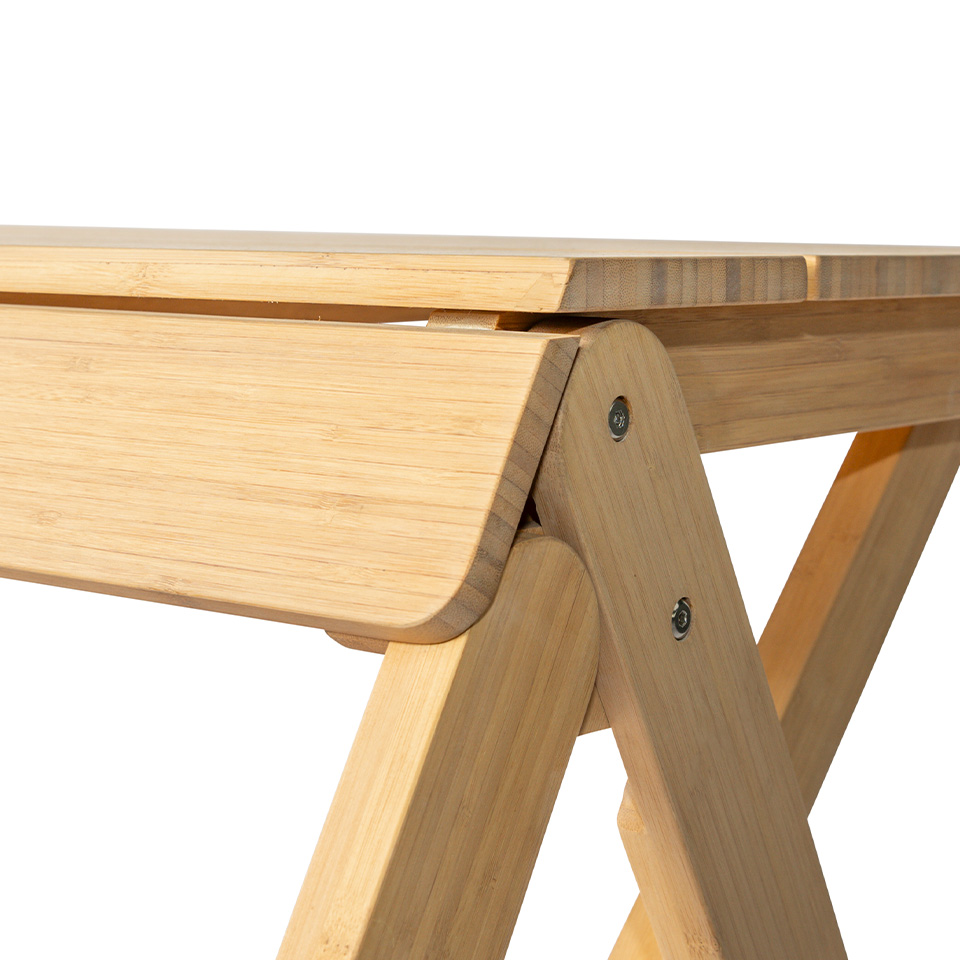 How to maintain Bamboo material
Bamboo not only has a natural look, it's also exceptionally durable. We use bamboo for the Folding Picnic and Tablebench. To ensure that these products retain their natural look and quality, it is advisable to give them a maintenance once or twice a year.
What is bamboo?
Bamboo is not real wood, but actually consists of pressed bamboo fibers. The giant bamboo stems are cut into long strips and boiled in water, then the strips are glued together. By using multiple layers, thicknesses can be varied for furniture. This makes the material easy to process into planking and sheet material.
Why choose bamboo?
Bamboo is a particularly durable material for outdoor furniture because of its exceptionally fast growth rate and sturdiness. With a growth rate of 5 to 91 centimeters per day, it is the fastest growing plant in the world. In addition, its sturdiness gives the material a long lifespan. For even longer life, the bamboo is oiled with a special exterior oil. This also preserves the natural look of the material.