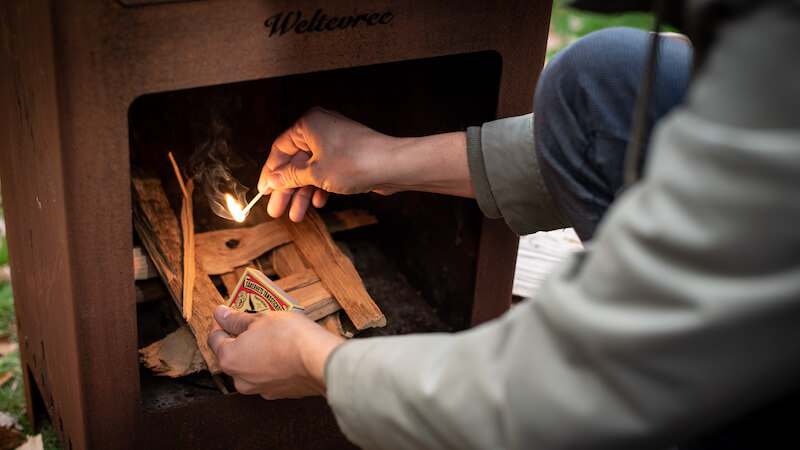 How to light a fire responsibly
The start of Fall means the start of shorter days and colder temperatures at night. Time to get that Outdooroven going as a heat source! As the Outdooroven is heated by burning wood, it's important your fire will have a clean burn in order to reduce the emission and minimize the impact on the environment. Here are our tips on what kind of firewood to use and how to responsibly light a fire.
Wood is a sustainable heating source because it is a circular material, meaning it will grow back and isn't lost forever. However, this does not apply to every type of wood. Find out what to pay attention to when picking your firewood and how to light that fire.
1. Buy certified firewood
The first step to picking your firewood is to buy wood that comes from sustainable sources, such as recycled or FSC® certified wood. Why is this important? The strict environmental, social and economic rules set by the Forestry Stewardship Council make sure we will still have the forests and nature to enjoy in the future.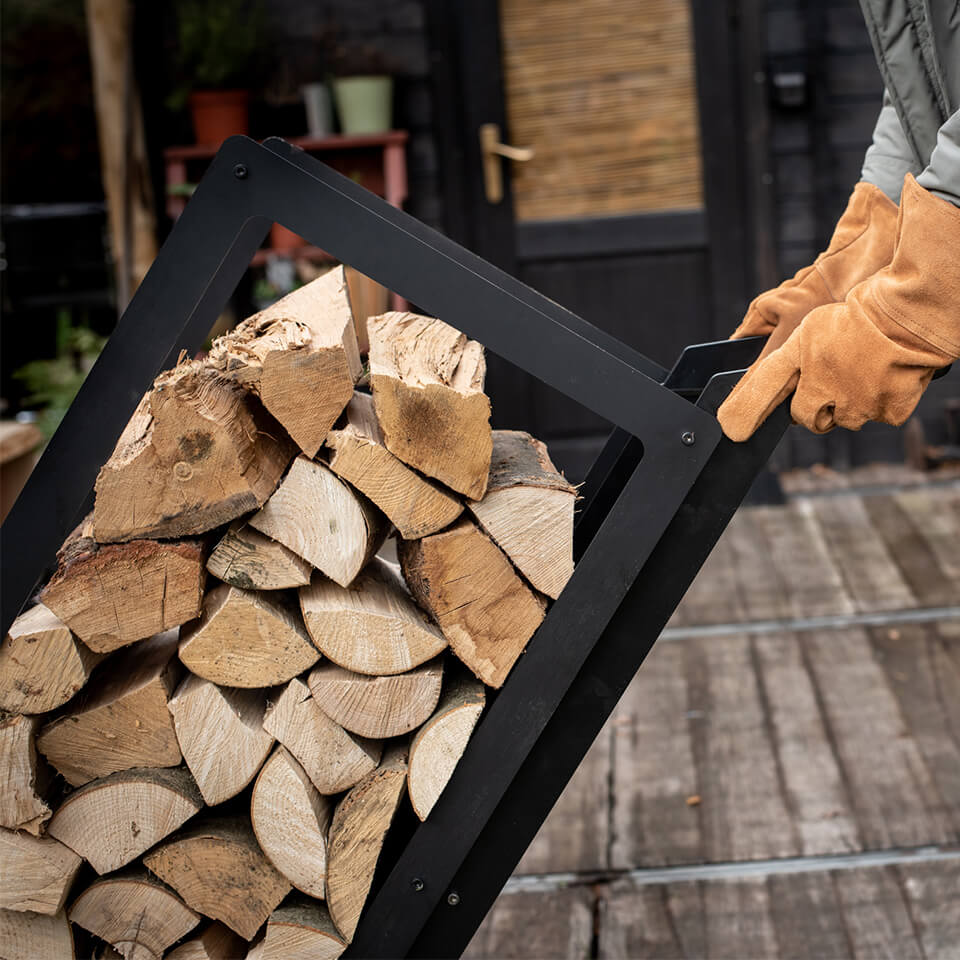 2. Make sure the wood is untreated
Burning treated wood, like painted or impregnated wood, will release dangerous chemicals into the air, which can affect yourself and your local environment negatively. Another reason why to always buy certified firewood: it is a given that this wood is untreated.
3. Only use dry wood
When burning a fire, it's important to always use wood with a moisture content below 20 percent. This wood has been dried for over two years and can be recognized by visible deep cracks and the bark coming off. If you use wood 'wetter' than this it will not only be hard to burn, it will cause a lot of smoke development due to an incomplete burn as well. This is bad news for the lifespan of your fireplace and the environment.
4. Mind the weather
Not all weather conditions are ideal for lighting a fire. If you have the option, always check the weather before you do so, as burning wood on a misty day or an evening without wind is not the best idea. The smoke from the fire will linger longer than it usually would and can cause a lot of local air pollution. Keep an eye on the weather and keep your neighbors happy!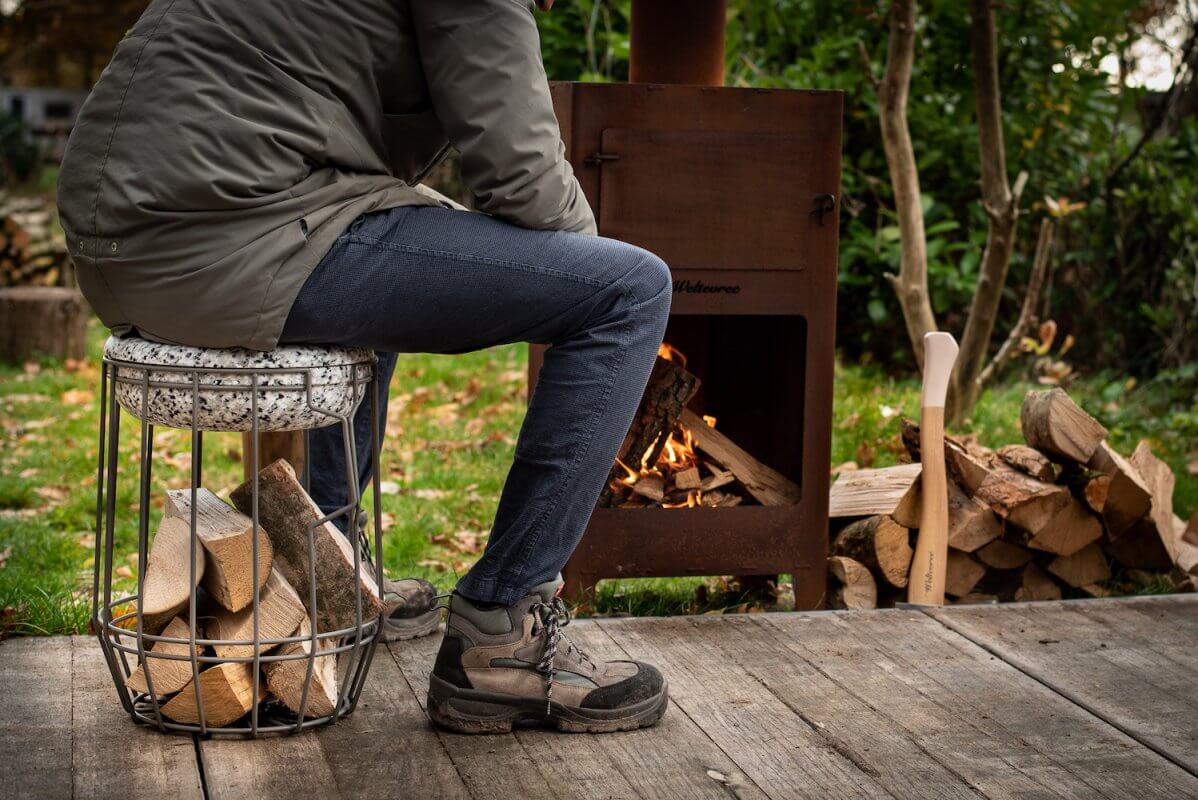 5. Follow the Swiss method
Finally, there's an ideal way to actually build the fire. Building a fire according to the Swiss method is recommended by researchers, survivalists, fire departments and environment organizations. Why? This method makes sure you build a safe and environmentally friendly fire: it leads to a clean burn with better combustion and is energy efficient. Read all about it in our
step-by-step guide on the Swiss method.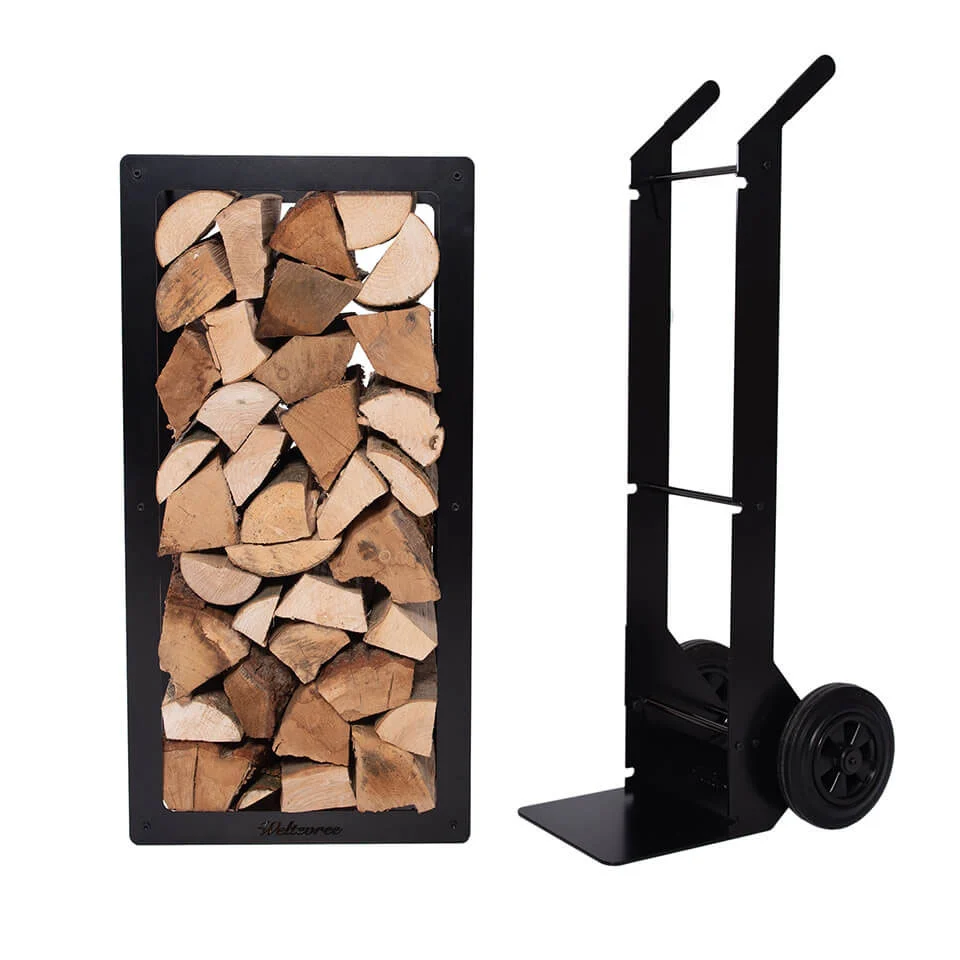 WOODSTOCK SET
The Woodstock, designed by Dirk Wijnants, consists of two parts: the Woodstock Frame and the Woodstock Trolley. The elegant storage frame is particularly suitable for storing firewood and looks beautiful with your (garden) interior. In combination with the Woodstock Trolley, the frame can be used to effortlessly transport your wood stock. Because the trolley has integrated hooks, you can securely fasten the frame as well as your Outdooroven or a crate of beer. The Woodstock Set helps you transport more easily and safely. The frame and trolley are made of electrolytically powder-coated and galvanized steel, making them weatherproof. The Woodstock Set can be used both indoors and outdoors. The Woodstock Set makes stoking a fire even more fun.
Various options from
US$413.00
US$833.00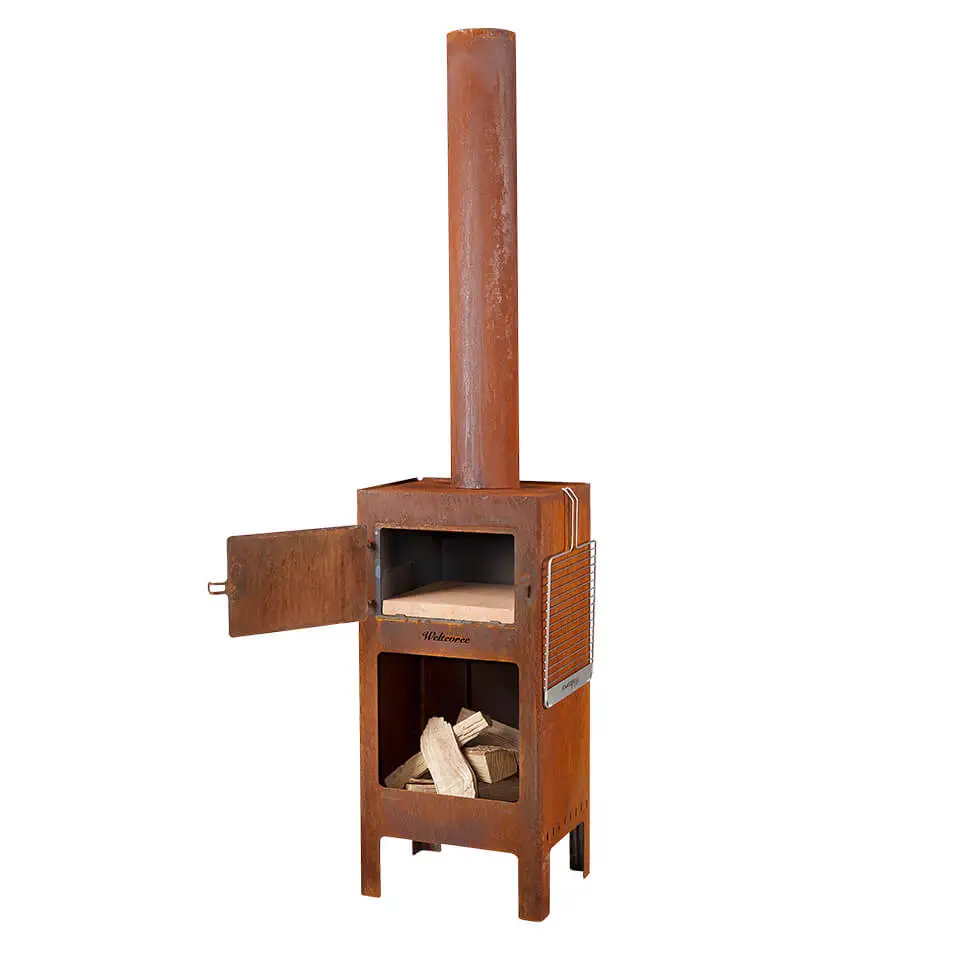 OUTDOOROVEN
This outdoor oven is an eye-catcher in any garden! Enrich your garden or patio with the Outdooroven Original. From bread rolls for breakfast to pizza or sparibs for dinner: the outdoor oven is a real all-rounder and contains an outdoor fireplace, oven and barbecue grill in one. So you can enjoy adventurous meals outdoors all year round. In summer with a cocktail and in winter with a hot chocolate. In the lower open compartment the wood fire is stoked. Above it is a compartment with a lockable flap, in which you can bake. The top of the Outdooroven is flat and warm enough for cooking. The outdoor oven easily reaches temperatures up to 350 degrees and is expandable with various accessories. This iconic design by Dick van Hoff is made of high-quality 3mm thick Corten steel and will last at least 10 years. The outdoor oven comes complete with pizza stone, grill grid and 1 meter stove pipe. Complete your Outdooroven with various accessories. Light a fire, make some goodies in the outdoor oven and chat with your friends while enjoying the crackling wood fire in the background.