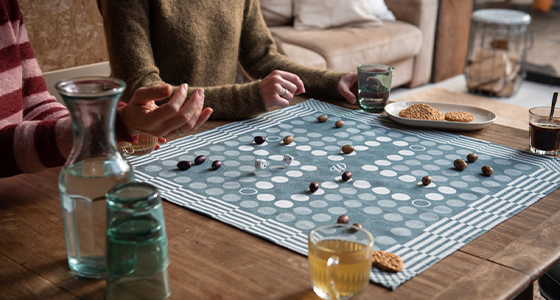 Game nights with the Tea Towel
To make Christmas a bit more fun this year, we recommend playing board games! Grab the family board games from the cupboard or use the Tea Towel as a game board. You can use it to play Ludo or Checkers. Find all the instructions on how to play below.
Did you know the pattern on our Tea Towels double as a game board? They're for more than just doing dishes. When you take a Tea Towel along with you there will always be time to play a game. And about those dishes… they will still be there for the loser of the game!
Ludo game instruction
Click here
to find out how to play Ludo with the Tea Towel.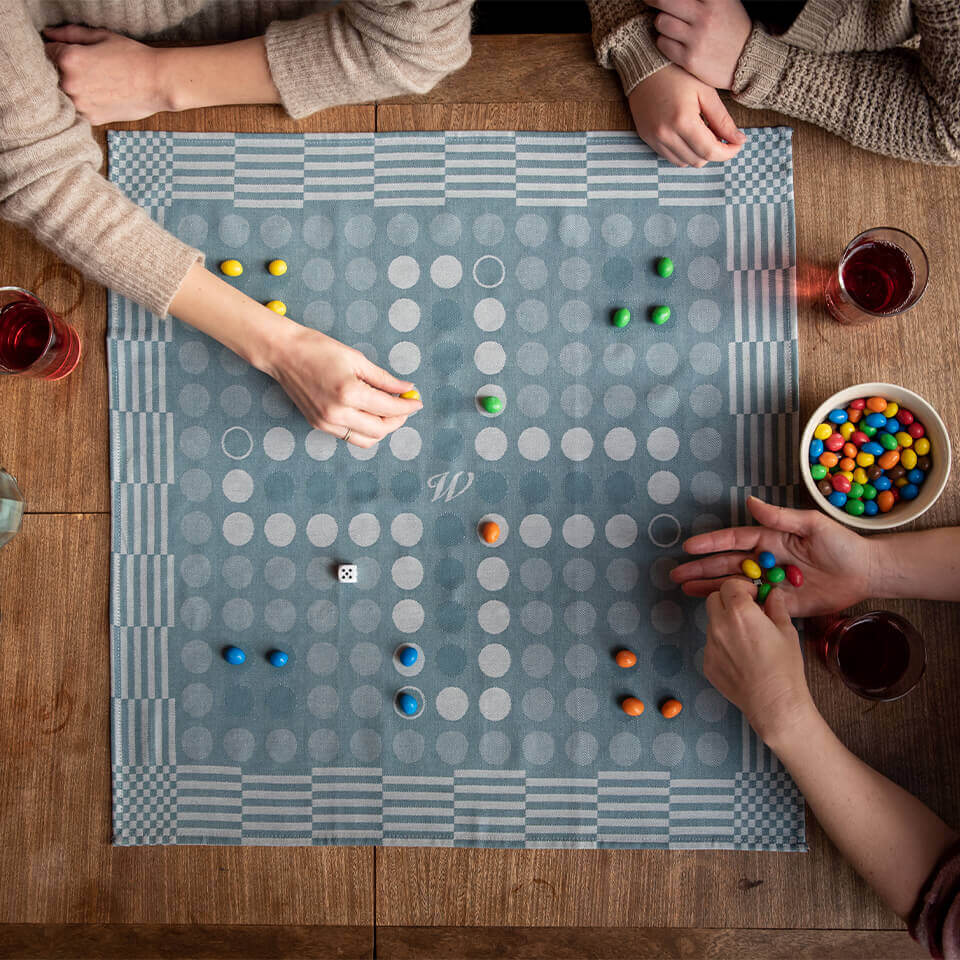 Checkers game instruction

Click here
to find out how to play Checkers using the Tea Towel.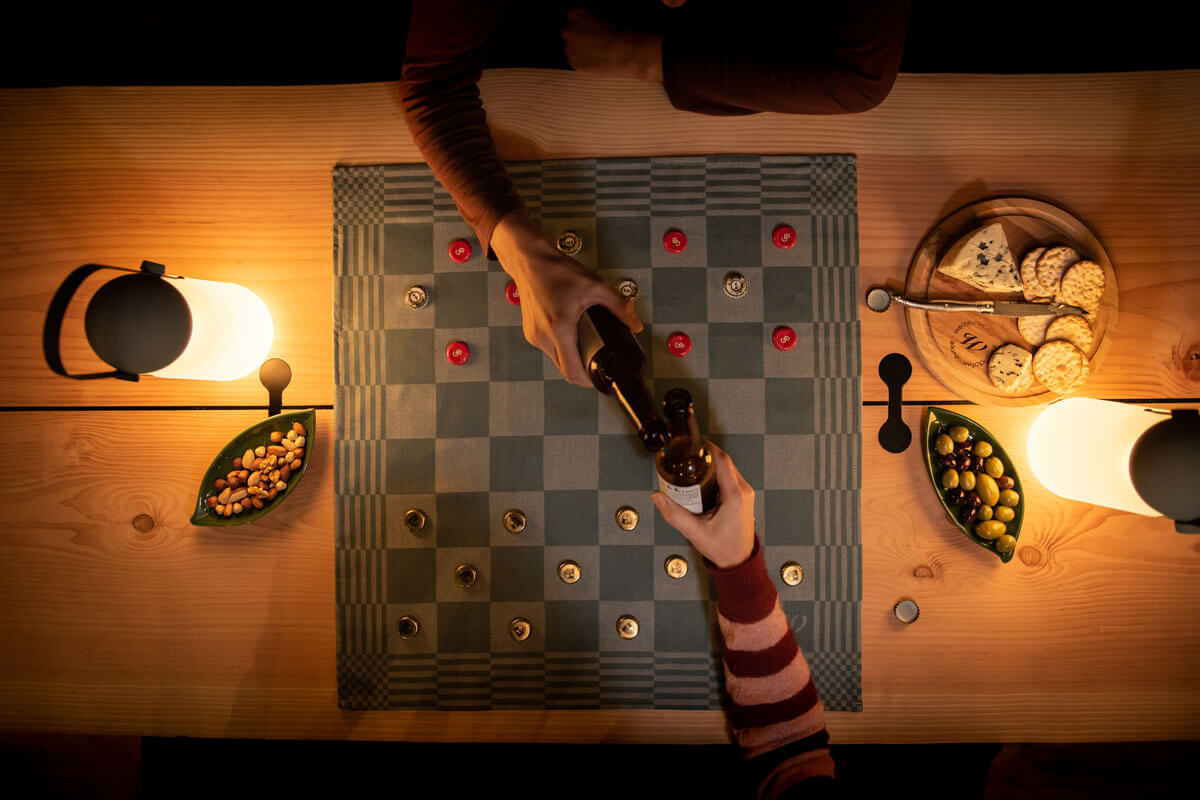 Make your own Game Tokens
To make a day activity out of it, you could also make your own board game tokens. To find out our different tips on how to do so, read the tips in the article below. And why not make it a bit more Christmassy with Christmas chocolates for example?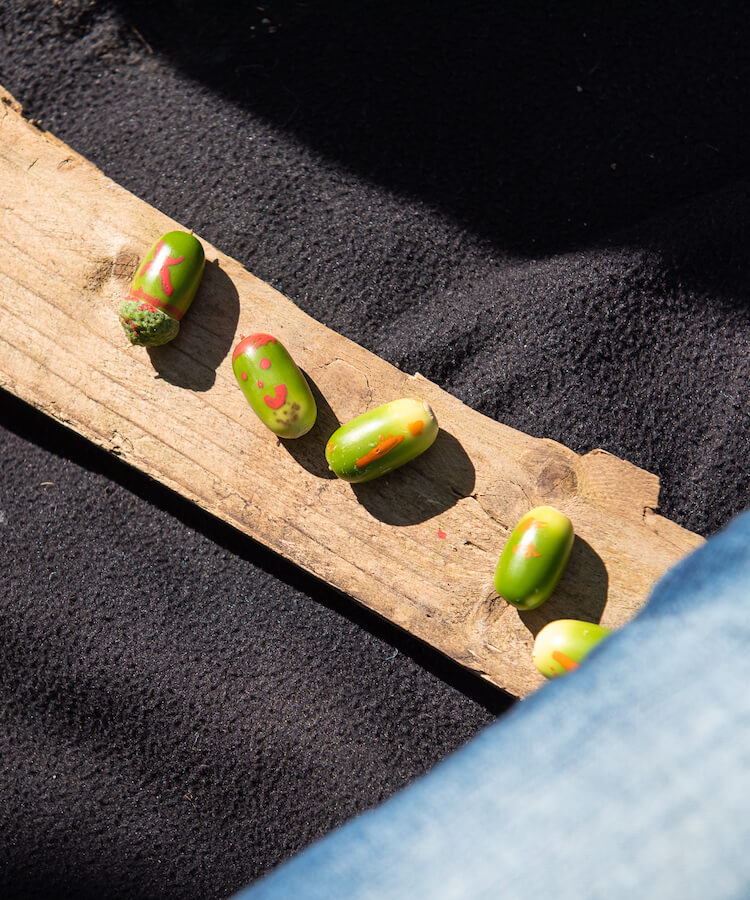 Do you not own the Tea Towel (yet)? To still be able to play the games discussed, you can draw out the game board on a piece of paper and play that way.
Or check out
the Tea towels here
. They come in a set of two and are available in steel-blue and orange-red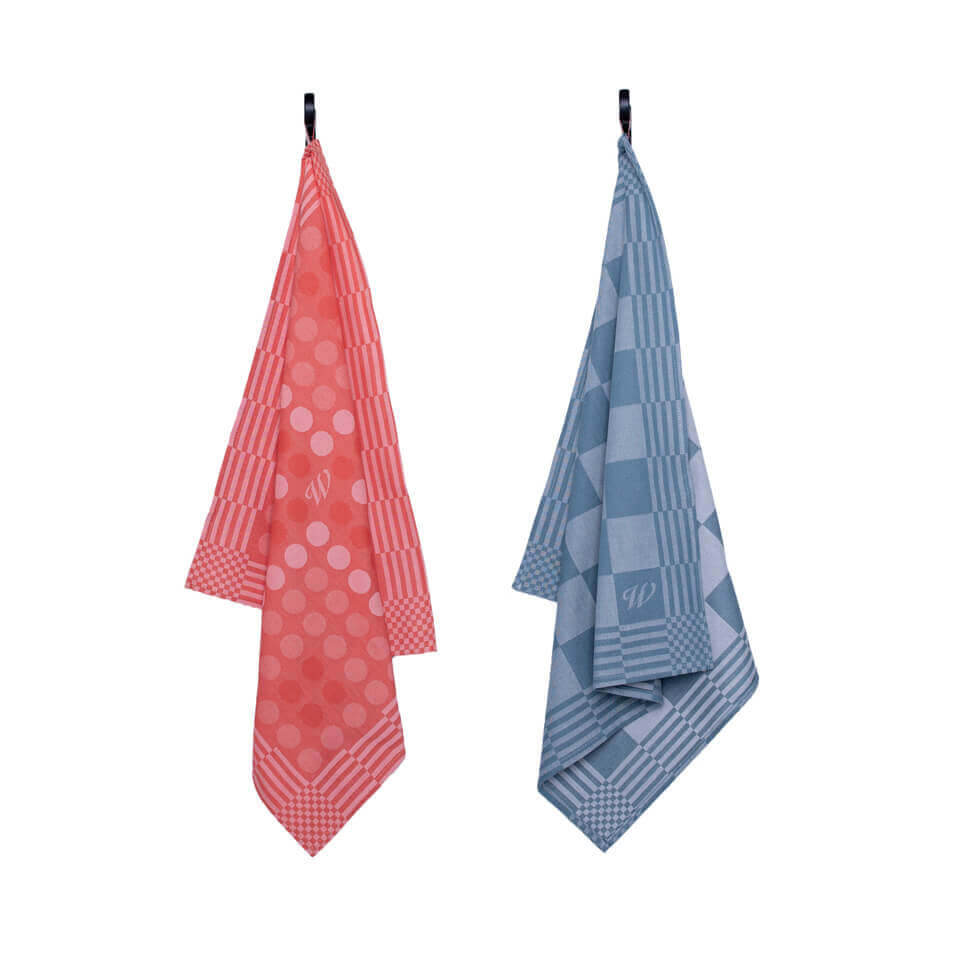 TEA TOWELS
These Weltevree Tea Towels can also serve as a game board for Ludo or checkers. Create your own tokens and challenge your opponent(s) to a game. Any snack bowls, wine glasses or other dishes can wait until after the game, because whoever loses has to do the dishes and dry them off. Rather use a clean towel? They come in a set of two, so you'll always have a clean tea towel at hand. Our Tea Towels are produced in Portugal and made from 100% organic cotton.