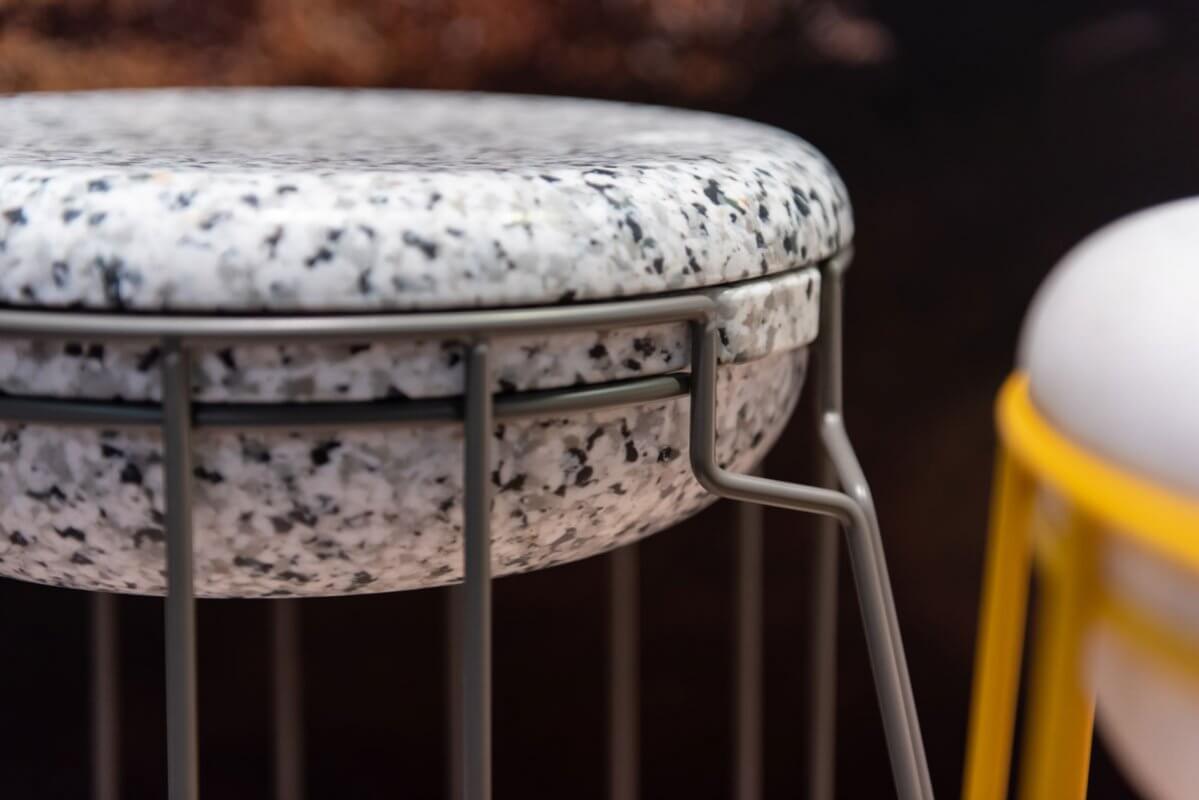 ECOPIXEL: the possibilities of recycled plastic
In the search for a suitable material for the container of the new Carrier, Weltevree found a solution in ECOPIXEL: a recycled plastic We were intrigued by the possibilities of recycled plastic and the benefits that ECOPIXEL has to offer. This ingenious material is produced by Ecopixel, a Italian company of the same name. The brand was established by producer Claudio Milioto and designer Jan Puylaert, who developed a new way to reuse and reduce plastic waste.
Conscious choices in production
Ecopixel is a manufacturing company that recycles thermoplastic waste-material in order to obtain a recycled and recyclable material: ECOPIXEL. Ecopixel's revolutionary pressurized rotational production method made it possible for Weltevree to create a perfectly fitting container for the Carrier. The process uses shredded LDPE. This has a relatively low melting point and is able to bond to itself and serves as its own glue. It's only melted partially, so the color pigments don't mix, giving it a unique pixelated look. Jan Puylaert of Ecopixel: "120 degrees Celsius is the lowest temperature possible for melting plastics. We also use very thin tooling, so it doesn't take long for the molds to warm up or cool down. This saves a lot of energy in the process."
A circular material
Not every plastic is suitable as raw material for ECOPIXEL. ECOPIXEL is solely made out of mono-polymer, in this case LDPE. This material consists of one type of plastic and can be melted and re-melted an infinite number of times. It is a forever circular material. With his background in Bionics Jan Puylaert of Ecopixel perceives production in a similar way as he would perceive biological process: deterioration is part of every life cycle. Jan: "We should see products as a quantity of materials that can be reused later. We shouldn't forget about the part in the life cycle of products where it's broken down again." According to Jan, it's very important to keep plastics 'clean'. "As long as the material stays a mono-polimer and is transformed at exactly the right temperature, it will never truly deteriorate. We shouldn't fear plastics. If handled correctly, you can reuse plastic an infinite number of times.".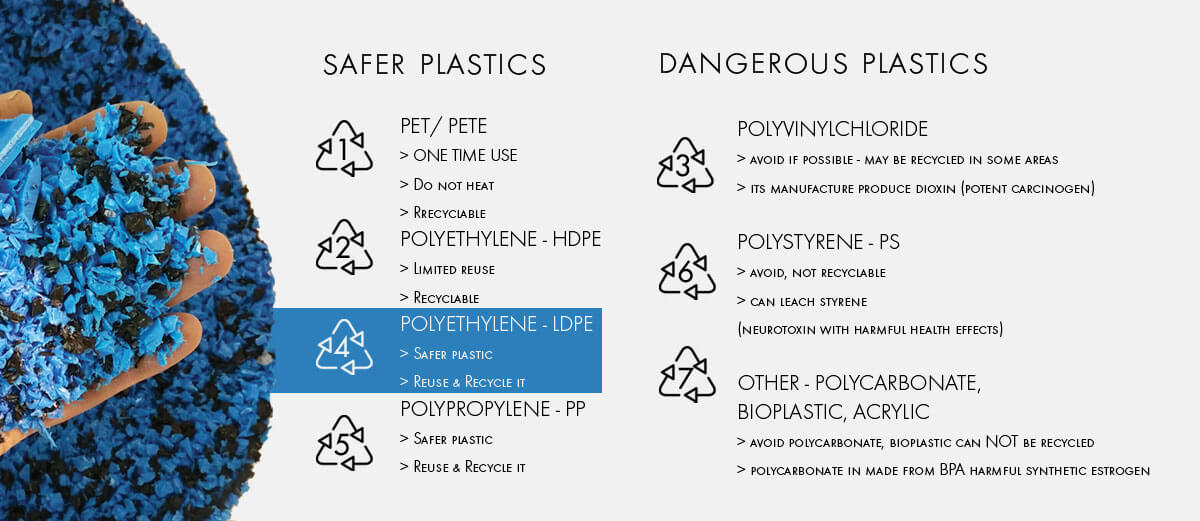 LDPE compared to other plastics – visual by
ecopixel
Pixels and colors
The technique used by Ecopixel is innovative and quite a few people still are not familiar with it. Jan Puylaert: "People still need to adapt to this technology. Things such as esthetics are different when using ECOPIXEL. We use the colors of the waste material made available to us. Sort the waste material by color is a challenging process. This makes the range of colors slightly limited." As a result of the raw material and sorting process a few unsuspected colorful pixels may pop up in a design made of ECOPIXEL, such as the container of the Weltevree Carrier. This adds to the personality of this sustainable design.
The qualities of ECOPIXEL
ECOPIXEL offers many benefits, not only in its sustainable production process, but also in the finished product. Finished ECOPIXEL is very durable yet lightweight and soft to the touch. It's suitable for both indoor and outdoor use since the material has a watertight and dirt-repellent surface. This also minimizes the need for maintenance.
Weltevree and Ecopixel
Weltevree is very proud to present a product partially made of this circular material. Jan Puylaert: "We're still pioneers (red. at Ecopixel). But we found a good partner in Weltevree. Even though the development process is always a bit complex when using an innovative material like ECOPIXEL, it's gratifying to find partners who understand the material and want to work towards a better world. With the Carrier we can once again show what is possible with ECOPIXEL."