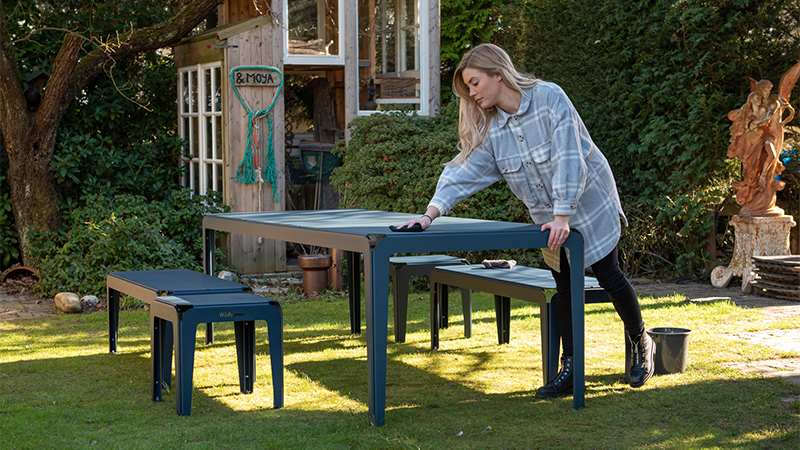 Discover the convenience of the Bended Series
In spring, outdoor furniture often requires some maintenance before it's ready to be used for the outdoor season. However, this is not the case for the Bended Series, our aluminum garden set. It is almost completely maintenance free! Discover just how easy this series is in both maintenance and use.
Low in maintenance
Unlike products made out of wood, powder-coated aluminum does not need any special maintenance. Once your Bended Series product arrives, you can use it right away. And when you spill something on the table or you need to remove possible dirt, you only need water and a soft cloth for cleaning. Wipe off the table and you're done. You can read more about maintenance of powder-coated aluminum here.
A stable seat
everywhere The smart construction of the Bended Series makes for a strong, yet flexible design. This flexibility ensures that the structure of the table and benches adapts to the surface. That is why the Bended products will never wobble! You can place your Bended set everywhere you like and sit comfortably, whether you place the products on your slightly crooked terrace or on the grass.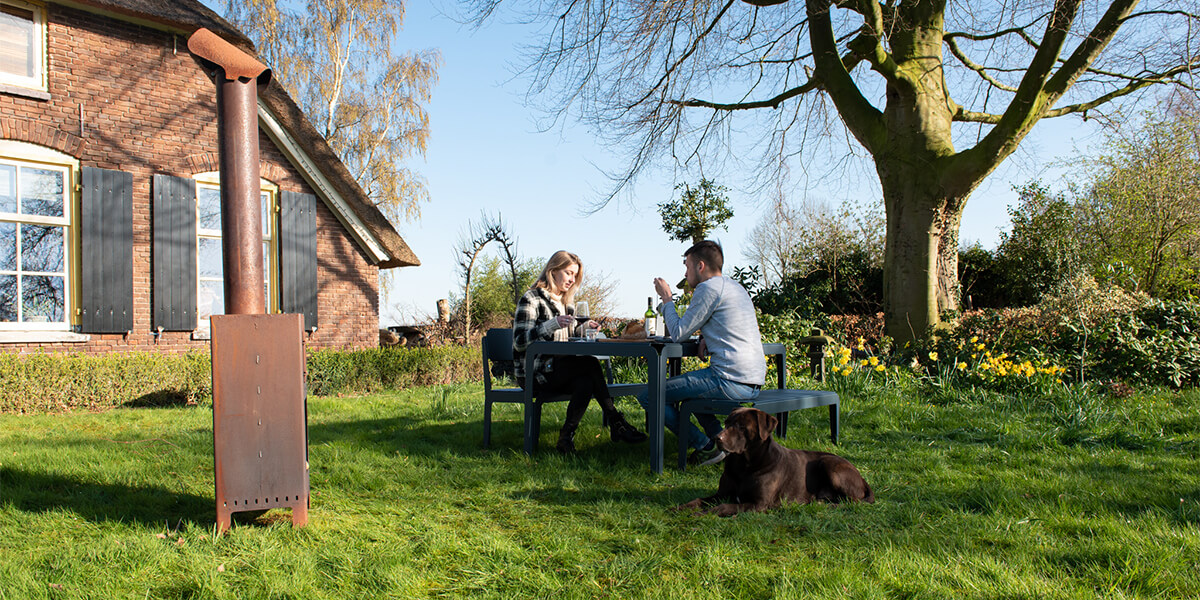 Easy to pick up and move
Having s
omeone over or do you like to change up your seating area? The Bended products are very easy to pick up and move to a new spot, thanks to the lightweight construction. Because of this you can easily move your seat to where the sun is shining. And don't worry, despite being lightweight, the products are strong enough to stay in place in the wind.
A comfortable temperature
Contrary to what many people think, aluminum material does not get hot to the touch when the sun shines on it. While this might be true for steel, powder-coated aluminum just takes on the ambient temperature. This means that it will get warm if it's warm outside, but never too hot to sit on. So you don't have to worry about it getting uncomfortable when the sun is shining.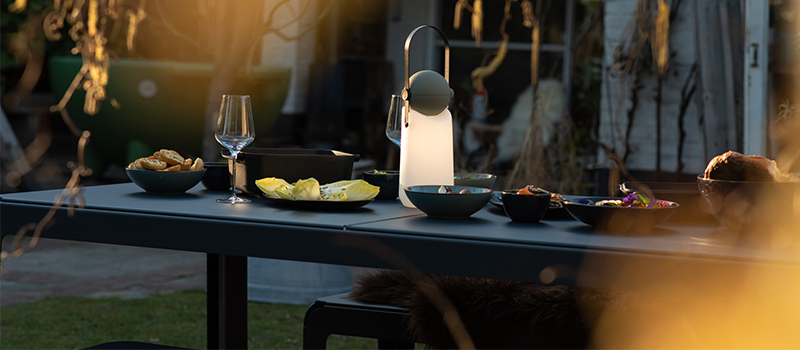 In short, the Bended Series is one of the easiest garden sets to own. After the colder seasons you simply clean the table with a wet cloth, and it is ready for spring and summer. It requires no further maintenance, can be moved around with ease and can be placed on any surface in your garden.
The Bended Series consists of three differently sized tables, two different benches and a stool. Click
here
to discover the full Bended Series garden set.