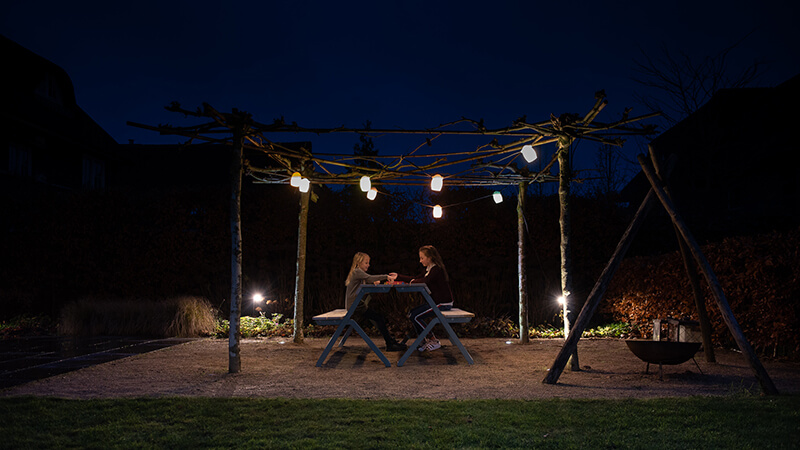 Different ways to hang your Stringlight
The colorful Stringlight is designed to turn any location into a special spot. It is a great way to prolong the outdoor season or to create a warm cozy place inside. There are many ways to transform your outdoor or indoor space, be it in a casual or formal setting. All you need is a place to safely hang the Stringlight and a wall outlet. We'll share some inspiration on how to hang the Stringlight.
How to hang the Stringlight
It is not difficult to hang the Stringlight. After placing eight LED bulbs into the lamp sockets, you are ready to put it up. When hanging the Stringlight outside, always take the wind into account and make sure the glass lampshades cannot hit any hard or sharp objects. After picking the perfect spot, attach the cable of the Stringlight to at least four or five suspension points.
Wrapped around the branches of a tree
If you have a tree with thicker branches in your backyard, you can use this as a natural support to hang your Stringlight from. The branches of a tree offer a unique and natural effect since no tree is exactly the same. The colorful caps will stand out against the green leaves in summer and bring some joy to a bare tree in winter.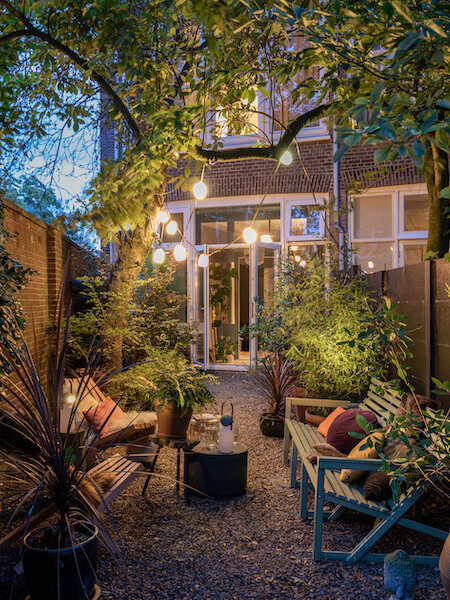 Pictures by Theo-Bert Pot of the Nice Stuff Collector
Attached to tall poles
Place poles (or use existing ones) around your terrace or patio and attach the cable of the Stringlight from pole to pole. This will light up your outdoor space with ambient lighting and the light shining from the colored caps creates a cozy atmosphere. The benefit of using poles is that you can plan out exactly how you want to hang the Stringlight.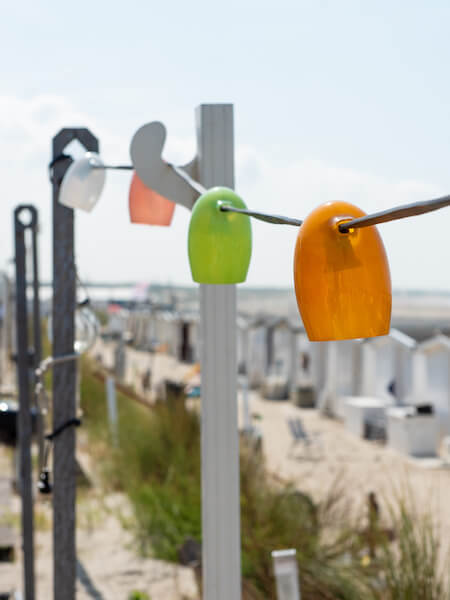 Under an existing structure
Using an existing structure in your outdoor space is an easy way to hang the Stringlight. You are guaranteed of a sturdy spot and can just wrap the cable around the beams or edges of your chosen structure. Follow the lines of the shape or go against it and put up your Stringlight diagonally. A covered patio, a pergola and even our own Framehouse all work well here.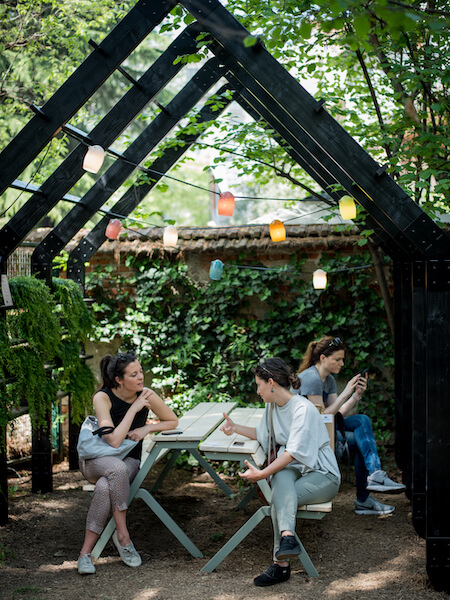 Above the dinner or meeting table
Besides bringing ambience to the garden, the Stringlight brings color to your interior! The ambient lighting of the lamp becomes functional when used above a table. Hang the Stringlight above your dinner table for an intimate atmosphere or hang it in the office and bring a pop of color to the workspace. The Stringlight works in both formal and informal settings.