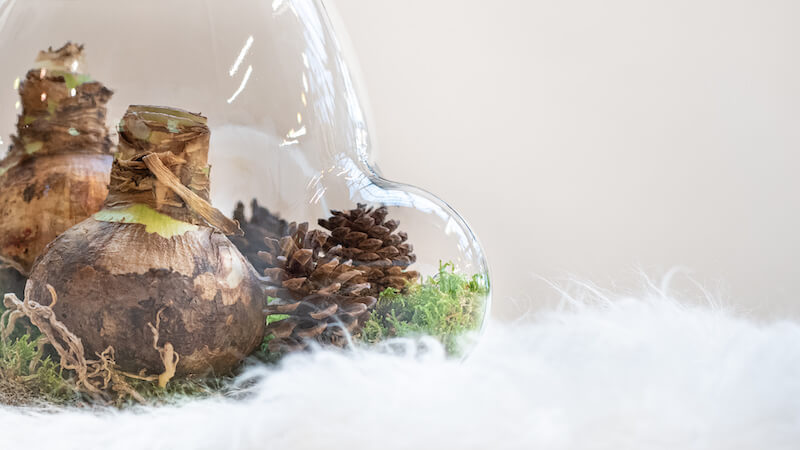 Create a festive winter setting in the Local Habitat
The Local Habitat is more than just a research dome for observing insects and creatures nearby. When it gets to Winter and there are no insects to be found, the Local Habitat is perfect for decorative purposes. We've shown you how to create your own terrarium inside the vase before. We'd now like to show you how to create a festive winter setting inside the Local Habitat. Let the Local Habitat be your Christmas centerpiece!
A classic snow globe
Don't we all remember the magic of a snow globe? Watching the snow fall down on a magical winter setting… The bubbles on the side of the Local Habitat create a similar effect! Show a different setting in each bubble and you achieve the nostalgic snow globe effect. We went for a classic winter forest setting, but you can make it as festive as you want.
What we used
The Local Habitat
Moss
Fake Christmas trees
Fake snow
(plastic) figures
Simply fill the Local Habitat with moss to create a base on which you can create your winter setting. Add some fake snow and place the Christmas tree and festive figures inside.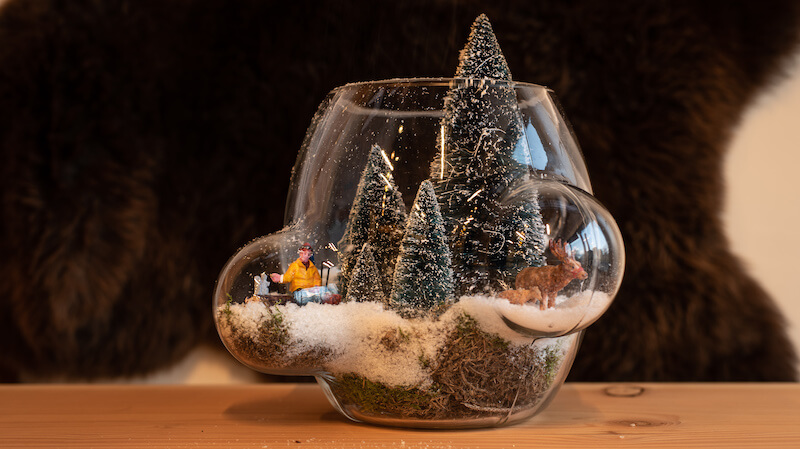 A natural centerpiece
Do you prefer a more natural and subtle Christmas centerpiece? We also created a festive setting in the Local Habitat using elements from nature! Since it is Christmas, we went with the festive Amaryllis bulb.
What we used:
The Local Habitat
Amaryllis bulbs
Pinecones
Moss
Fill the Local Habitat with moss to create a base and add the Amaryllis bulbs and pinecones onto the moss. If you want, you could add some fake snow in the vase.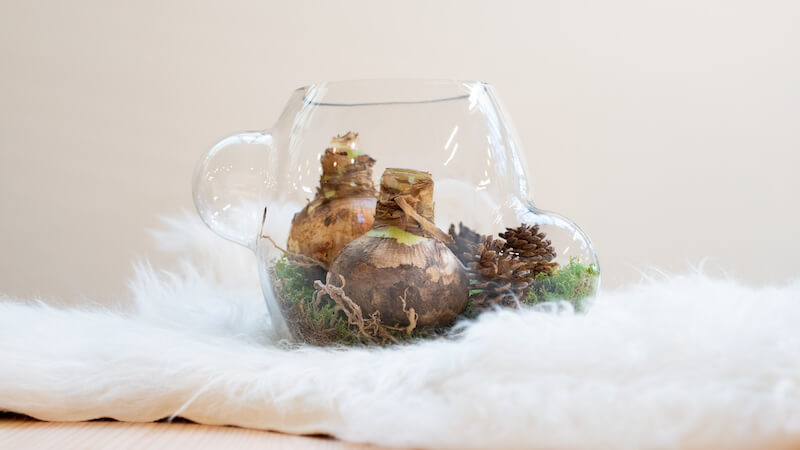 We'd love to see your decorated Local Habitat! Share your creation on Instagram with
#worldofweltevree
and you might get featured on
our community page
.