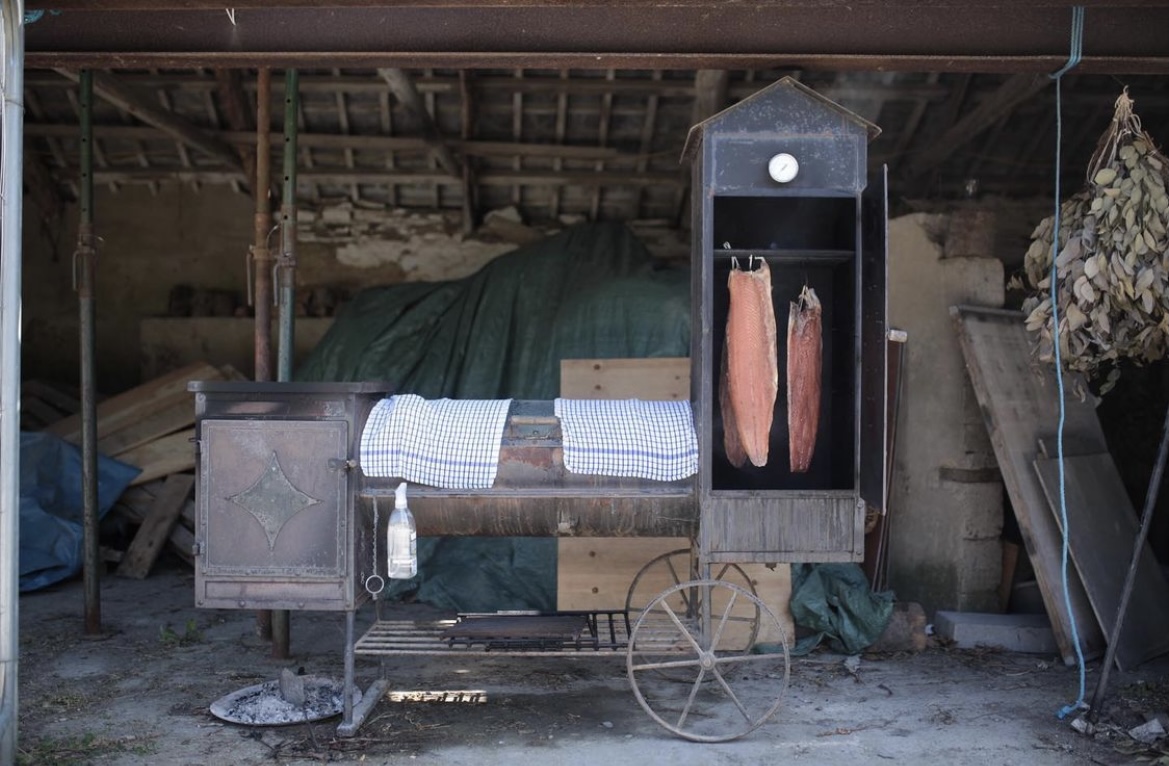 Conserving techniques of the past to preserve the future of food
Featuring Max Jones from Up There The Last
Wouldn't it be a shame if we forgot all about the food conserving techniques of the past? For as long as humankind has existed, the conserving of food has been necessary. But with the arrival of modern supermarkets, we have lost our personal connection to this concept. Where we used to rely on our senses, we now rely on use-by- and sell-by-dates that get given to us by the industry. We have forgotten how to use our basic survival skills.
The upsetting prospect of losing all this knowledge is what drove Max Jones to start his Instagram 'Up There The Last'. A place where he shares his journey of discovering traditional food conservation techniques, accompanied by his own writing and photography. His reason for capturing these techniques? "Once those centuries of wisdom surrounding food have disappeared, they can never be brought back."

Learn by doing
Max's journey starts at a cheese company where he worked as a cheese maturer. After a customer refused to understand why the cheese there was so much more expensive than in the supermarket, he felt out of control of the situation. He understood, but how do you convince others? "I am a person who learns by doing. I decided that it was really important to try and inform people about where real food comes from, because as soon as you know about it, there is a whole other wealth there." So, he went to the cheese maker in the Alpine meadows to film a video of the process. One that could be shown to customers so they could form their own opinion.

This mindset has now led him to move over to Ireland, following a story about Sally, the last person in the world exclusively smoking wild salmon. She simply refuses to work with farmed fish. "I just went to Ireland in kind of a panic reaction. I wanted to learn as much as I could before she stopped and I wanted to try to get as many people to understand her techniques and knowledge as possible, so that it didn't disappear."

He started his Instagram Up There The Last as a way to share conserving techniques and processes like Sally's salmon with the general public. "It just seemed to make sense to try really hard to maintain any form of tradition, because we are about to lose a good two generations worth of knowledge. We would have to relearn it all. And that's talking about relearning things that have been happening for thousands of years. That's terrifying!"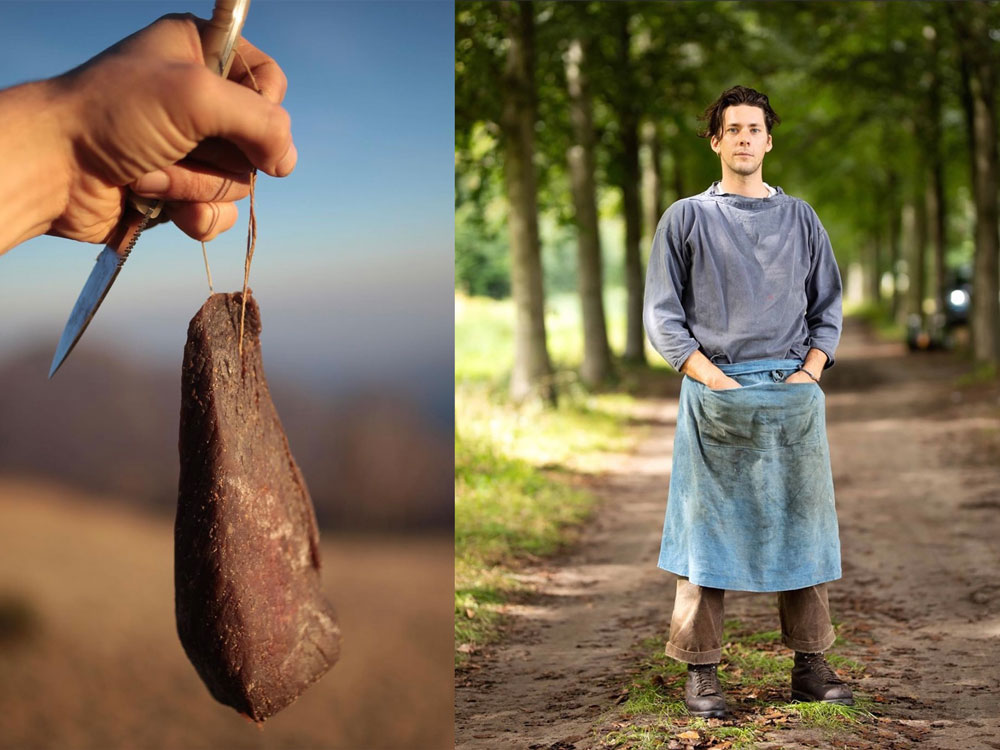 The most normal food available
Max now lives in a cottage by the sea in the South West of Ireland, where he helped Sally set up a website and structured courses so people can be exposed to her incredible brain and love for nature. But outside of that, he has been traveling to document as many techniques and processes as possible. "I capture techniques that are important, that we shouldn't lose. I am gathering a lot of them on an intuitive level. Often, there is no hard and fast technique to it. You just kind of get it after a while." To him, the key to finding and learning these things is to just be interested. An open heart, curiosity, humility and genuine interest are the way to start.

Through workshops and the content on his Instagram, Max is trying to democratize the artisan knowledge that comes with techniques like making your own cheese. "Artisans are good at what they do because they devote their lives to doing it. But once upon a time, depending on where you are from, you would have known these techniques too. And we are just letting the knowledge go." The artisan food that we think of as extraordinary, is in fact the most normal food that is still available to us. That's the true food.

Life feeds on life
Still, despite his love for conserving techniques of the past, he thinks it is mad to say we need to go back to how things were before. "We just need to try and be a bit more connected. If we took the phrase 'life feeds on life' and applied it to every single thing we ate, we would probably not be eating half of the stuff we do now. Just because we suddenly find that we don't know where the food came from. And what are you made of? You are made of all the things that have been alive. What have they been eating? It all trickles down."

More than anything, with Up There The Last, Max wants people to think of this concept of life feeds on life. The reason why he filmed the cheese on top of the Alpine mountain or Sally's salmon in Ireland is because they are completely true foods. They show us how people fed themselves before the industry and how we have become completely disconnected from that. "I like to get people to think about their own curiosity. And to be confident to acknowledge their own ignorance. Because it is not like we're stupid. It is none of our fault that we don't know this stuff. Life just kind of happened in that way…"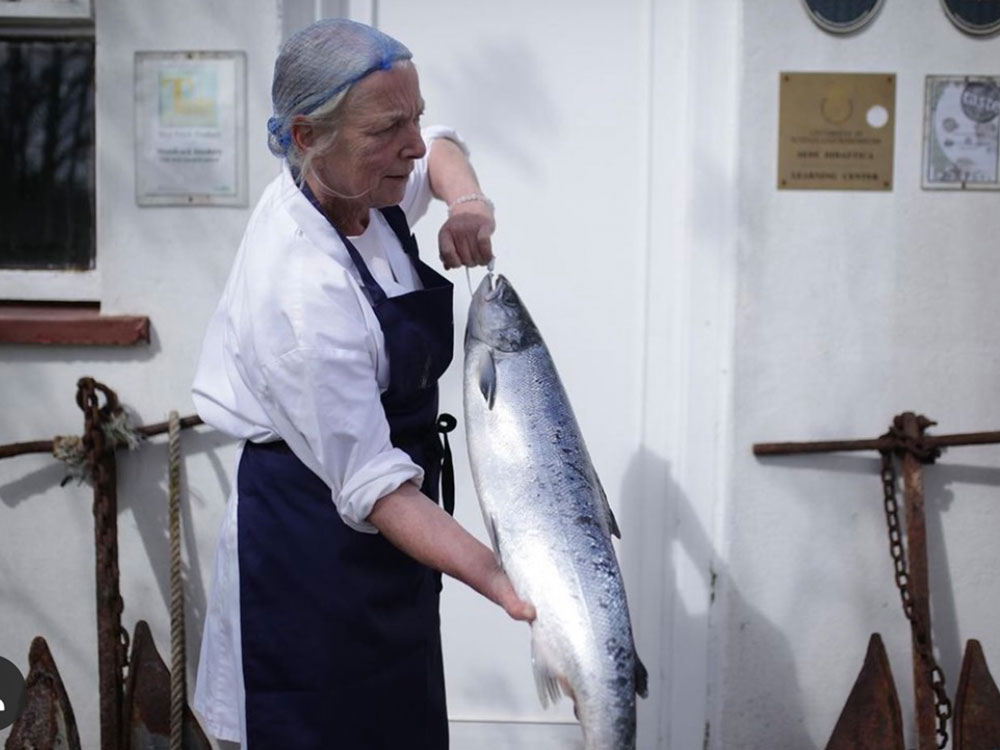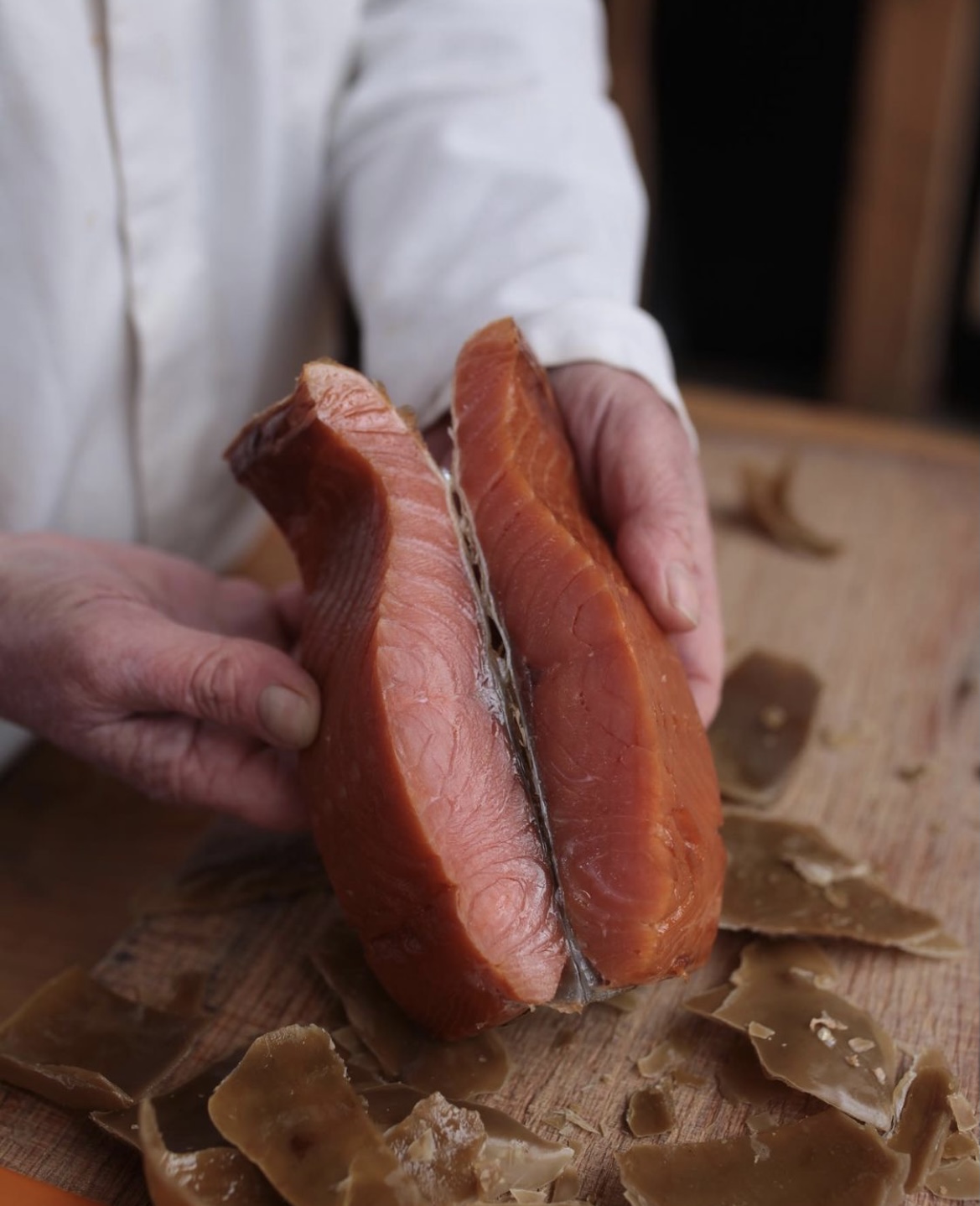 The name Up There The Last is a tribute to an Italian book from 1972 called 'lassù luchini', which translates as 'up there the last'. The photos are taken by photographer Jody Daunton in the Italian hometown of Max's mom and capture the traditions and produce from these people living there, so as to not lose the knowledge. Exactly what Max is doing with his Instagram on traditional food conservation. Sharing the same vision and being from the same town as his family, it made Max feel like he was not alone.
You can follow Max Jones's on-going journey in food conservation techniques on his Instagram Up There The Last.
Do you feel inspired and want to read more about Weltevree and our collection of outdoor products?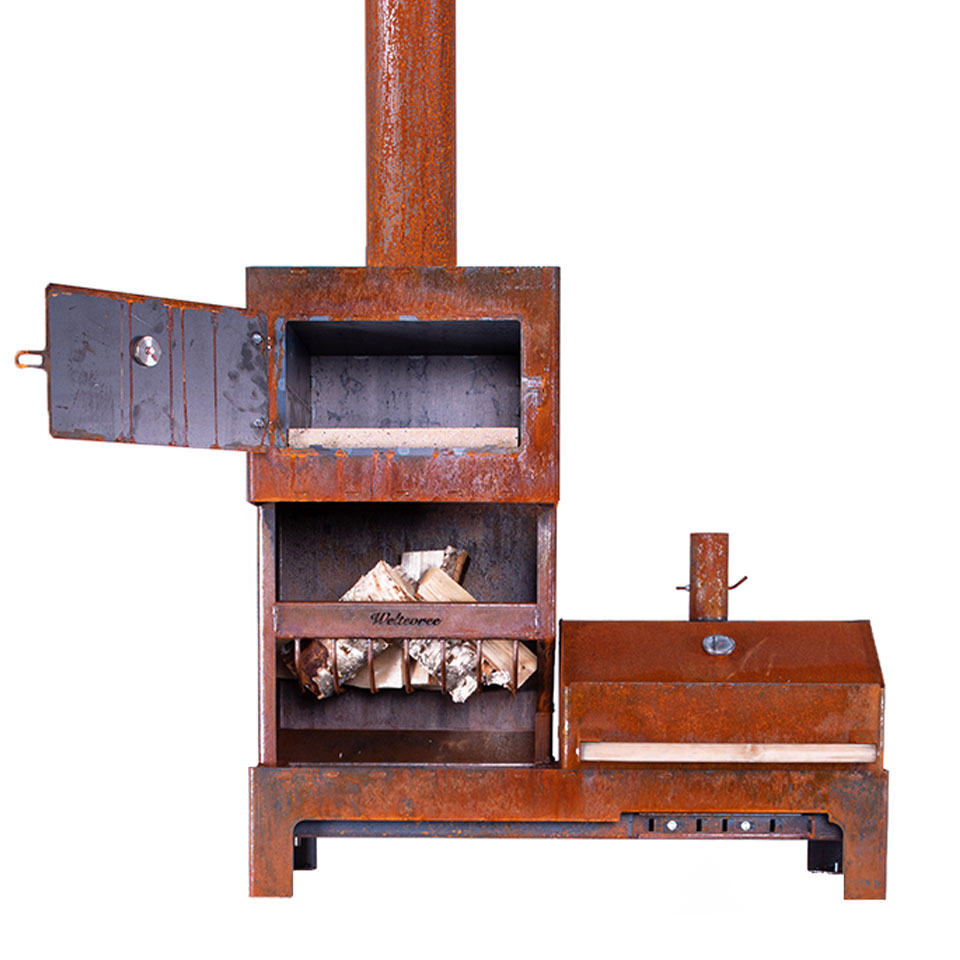 OUTDOOROVEN XL
The Outdooroven XL, designed by Dick van Hoff, is a complete outdoor kitchen for the true masterchef. This wood oven has a large grill, a pizza stone with lockable door and a lid under which you can smoke and cook meat, fish or vegetables. Gather the ingredients for a tasty dish and make outdoor cooking a real experience. Take a seat at the garden table and taste your prepared food, while still letting the Outdooroven XL fire deliciously. The Outdooroven XL is made of 3mm thick corten steel of the highest quality and will last at least 10 years. The oven space can easily reach 350 degrees hot. To store the Outdooroven XL in a nice and handy way, you can order a wooden base as an addition.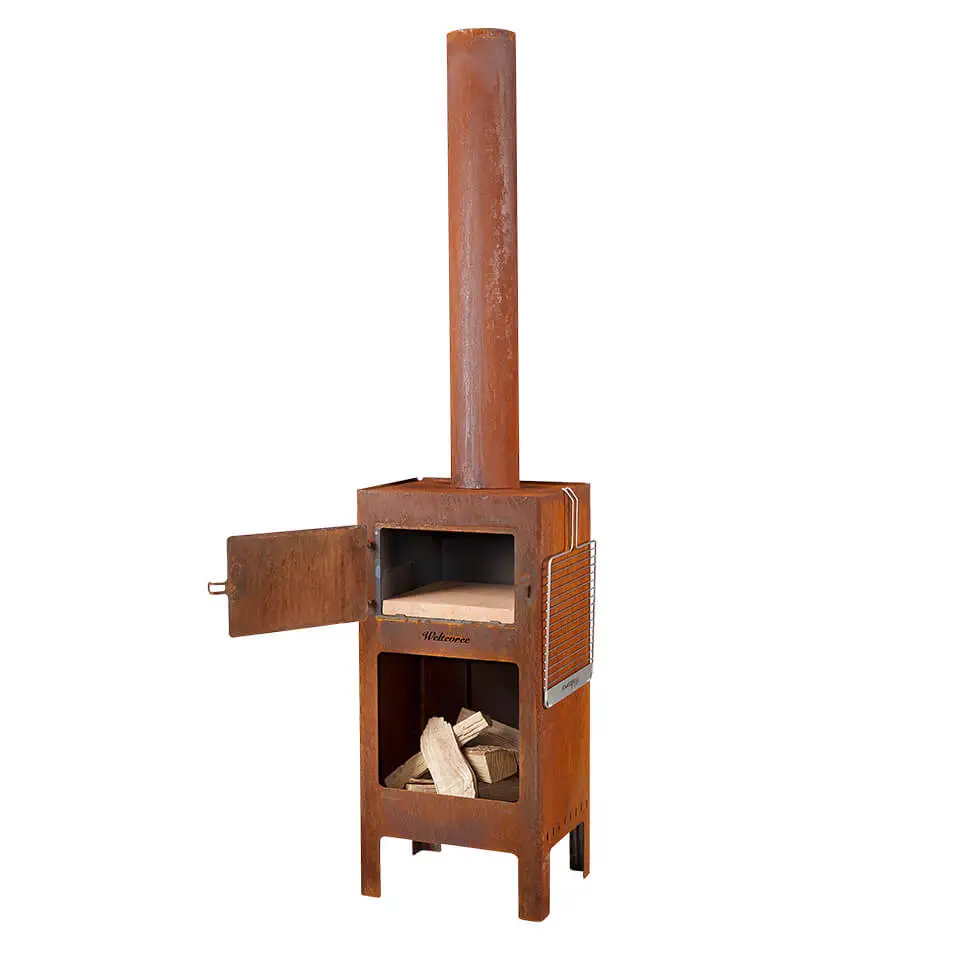 OUTDOOROVEN
This outdoor oven is an eye-catcher in any garden! Enrich your garden or patio with the Outdooroven Original. From bread rolls for breakfast to pizza or sparibs for dinner: the outdoor oven is a real all-rounder and contains an outdoor fireplace, oven and barbecue grill in one. So you can enjoy adventurous meals outdoors all year round. In summer with a cocktail and in winter with a hot chocolate. In the lower open compartment the wood fire is stoked. Above it is a compartment with a lockable flap, in which you can bake. The top of the Outdooroven is flat and warm enough for cooking. The outdoor oven easily reaches temperatures up to 350 degrees and is expandable with various accessories. This iconic design by Dick van Hoff is made of high-quality 3mm thick Corten steel and will last at least 10 years. The outdoor oven comes complete with pizza stone, grill grid and 1 meter stove pipe. Complete your Outdooroven with various accessories. Light a fire, make some goodies in the outdoor oven and chat with your friends while enjoying the crackling wood fire in the background.