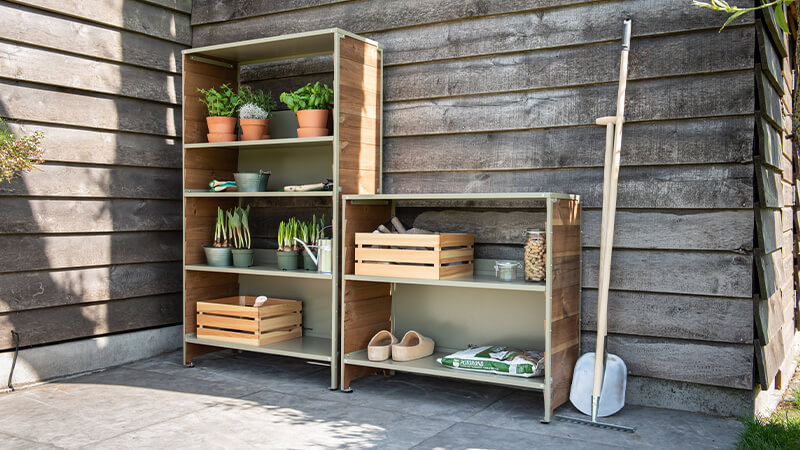 Comfortable outdoor living with the Rabat Shelving
If you ask us, cooking in your garden is one of the best outdoor activities. Outdoor cooking brings us closer to our surroundings and helps us reconnect to the people around us. Because who doesn't love a good homecooked meal? Products like the Outdooroven XL ensure that you have the best starting point for cooking a full dinner outside and garden furniture like the Bended Series or Forestry set helps you to be comfortable while you eat said dinner. But did you know the Rabat Shelving is another perfect addition to your outdoor kitchen? A good place to kick off the outdoor living season.
Outdoor living is an extension of your indoor life. Therefore, you shouldn't have to hold back on comfort when it comes to your furniture. That is why all of our products are designed to help you be comfortable outdoors all year round. And in our opinion, outdoor products should have the same sense of style and quality as indoor products do.
One product that blurs these lines between indoor and outdoor use is the Rabat Shelving. While its refined look of wood and olive-green steel looks stylish indoors, it would look just as great outdoors. That is why this outdoor shelving unit is suitable for indoor and outdoor use. If you use it outside, it immediately brings a cozy indoor feeling to your garden. Use it for storing outdoor games for the kids, for your garden essentials or an outdoor drinks bar. You can re-arrange the shelves yourself to create the set-up that works for you.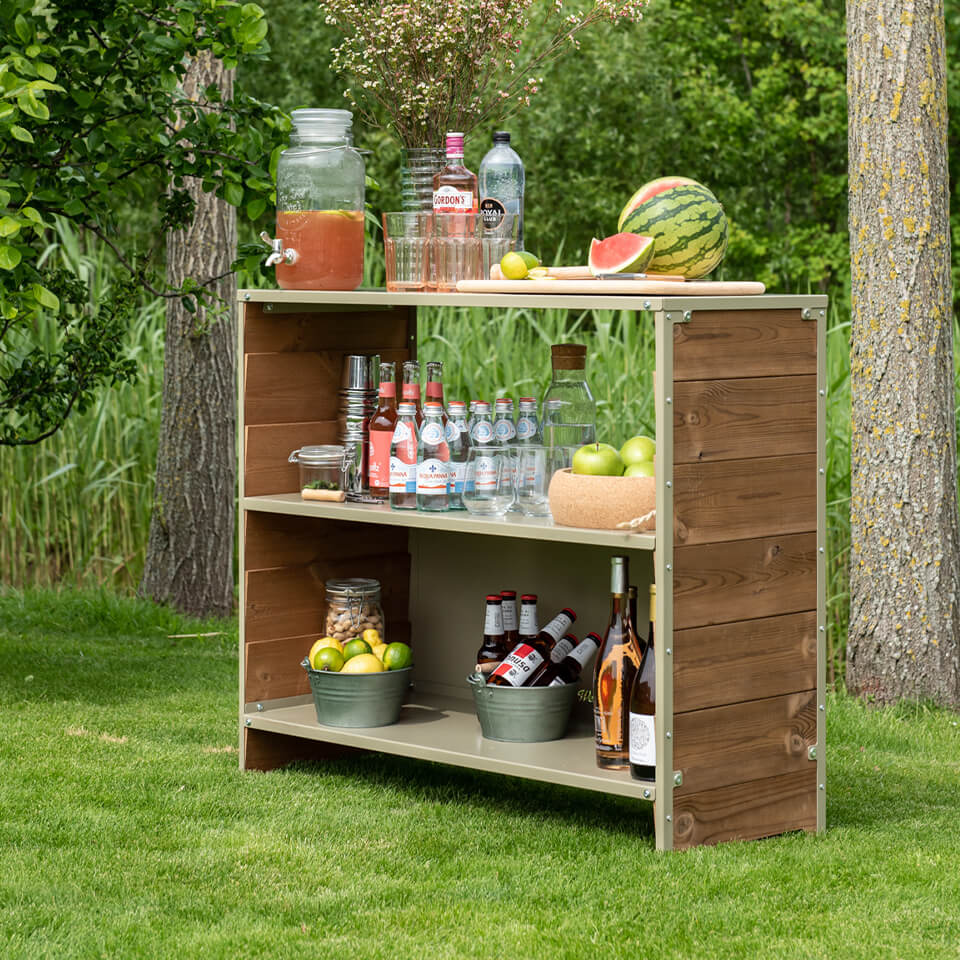 Another option is to use the Rabat Shelving as an extension to your outdoor kitchen. How? It comes in a high and low version. While the high version can be used for storing cooking ingredients or as a terrace divider to transform your outdoor kitchen into one separated space, the low version has the perfect height to be used as counter space. Place it next to the Outdooroven XL and you create a kitchen countertop, with plenty of storage space underneath.
Whether you place the Rabat Shelving inside the house or in your garden, there are so many ways to style and use it. We are curious to see what you went for! Follow us on social media and let us know: #
worldofweltevree
.