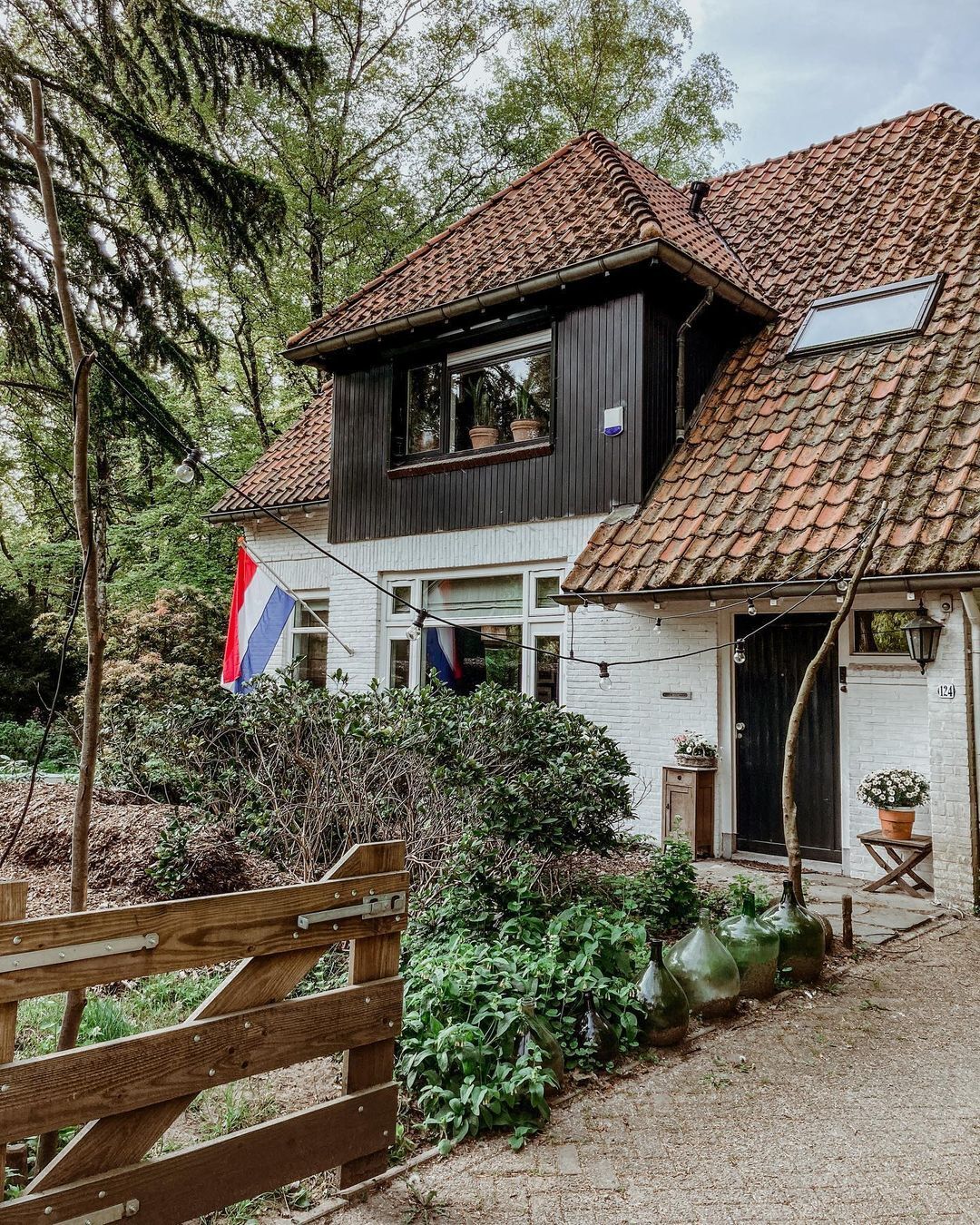 A peek into the garden of: Marina from @Veel_Woongeluk A unique garden in the woods near Wageningen, Netherlands
A unique woodland garden on the Wageningse berg, The Netherlands
Just like Weltevree, Marina van Maanen is always looking for that little bit of extra living happiness: hence the name of her successful Instagram page
@Veel_Woongeluk
. She found her own 'happiness' on the Wageningse berg, where she can see all seasons pass by in her enormous 1200m2 garden.
Marina van Maanen grew up on a farm in the Betuwe and 'has always been spoilt with lots of space', she says about her youth. So when she settled in Haarlem years ago, she knew it would only be for a short while. Nature, silence, wild animals: it kept beckoning. Meanwhile, she lives with her fiancé Jochem and their two children aged 2.5 years and 4 months in a charming forest house on the Wageningse Berg. Her beautiful house in the middle of the woods plays the leading role in her blog and successful Instagram account. Here she inspires her followers with her natural, vintage style and shows how she connects 'inside' with 'outside'. Marina always wants to feel the connection with nature, even when she is relaxing in her living room or when having breakfast with her family in the kitchen.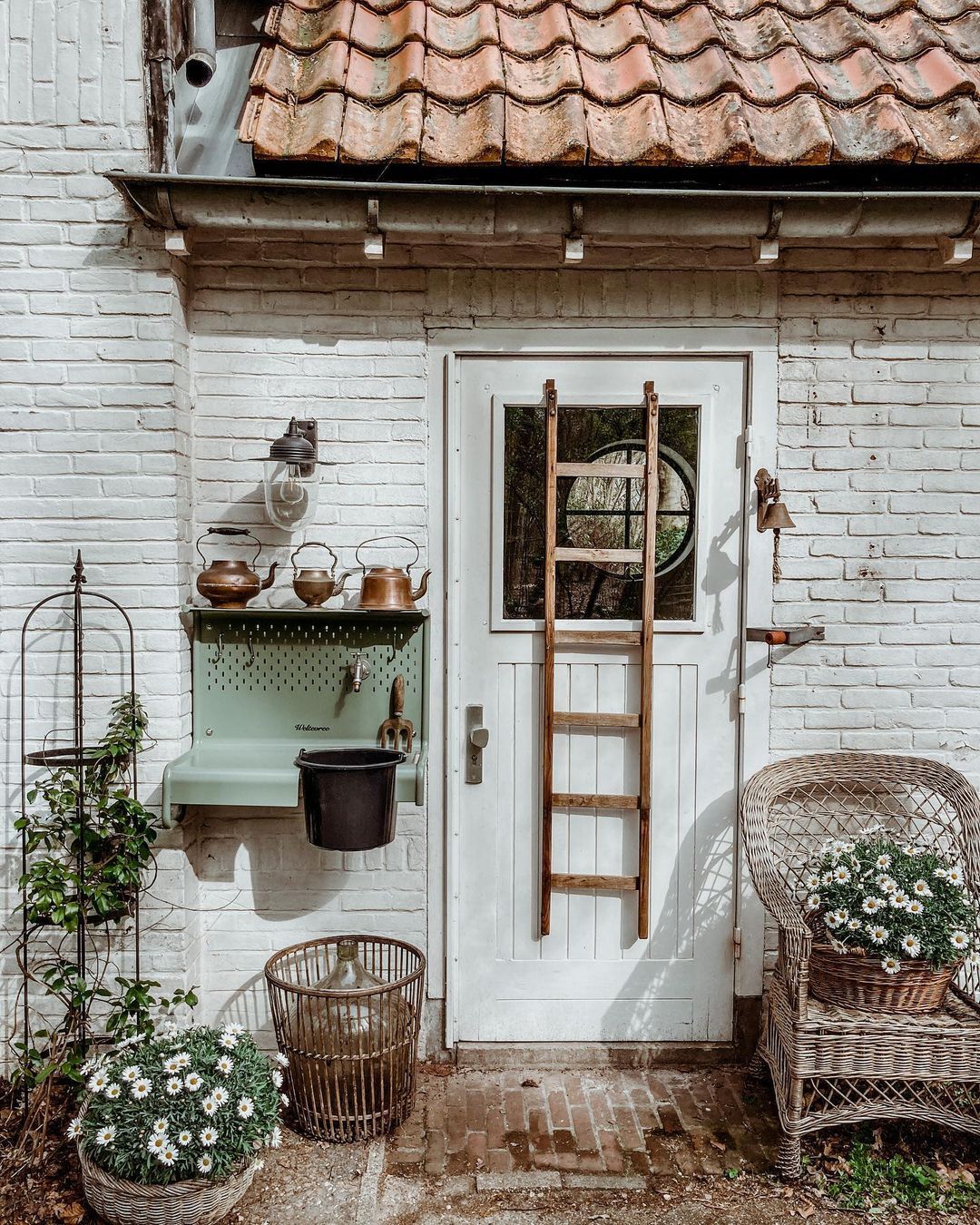 Ringlets and the Rhine
To achieve a harmonious atmosphere between the indoor and outdoor spaces, Marina uses many deep shades of green and brown. Wood also plays an important role in her interior: wooden furniture, preferably second-hand and vintage, and wooden floors are indispensable. But the exterior is just as important and just as much a living space. We are blessed with an enormous garden of 1200m2', says Marina. In winter, when the trees lose their leaves, we can see the Rijn flowing. We have a whole range of wildlife here, from squirrels and owls to grass snakes during summer! It really is a unique woodland garden.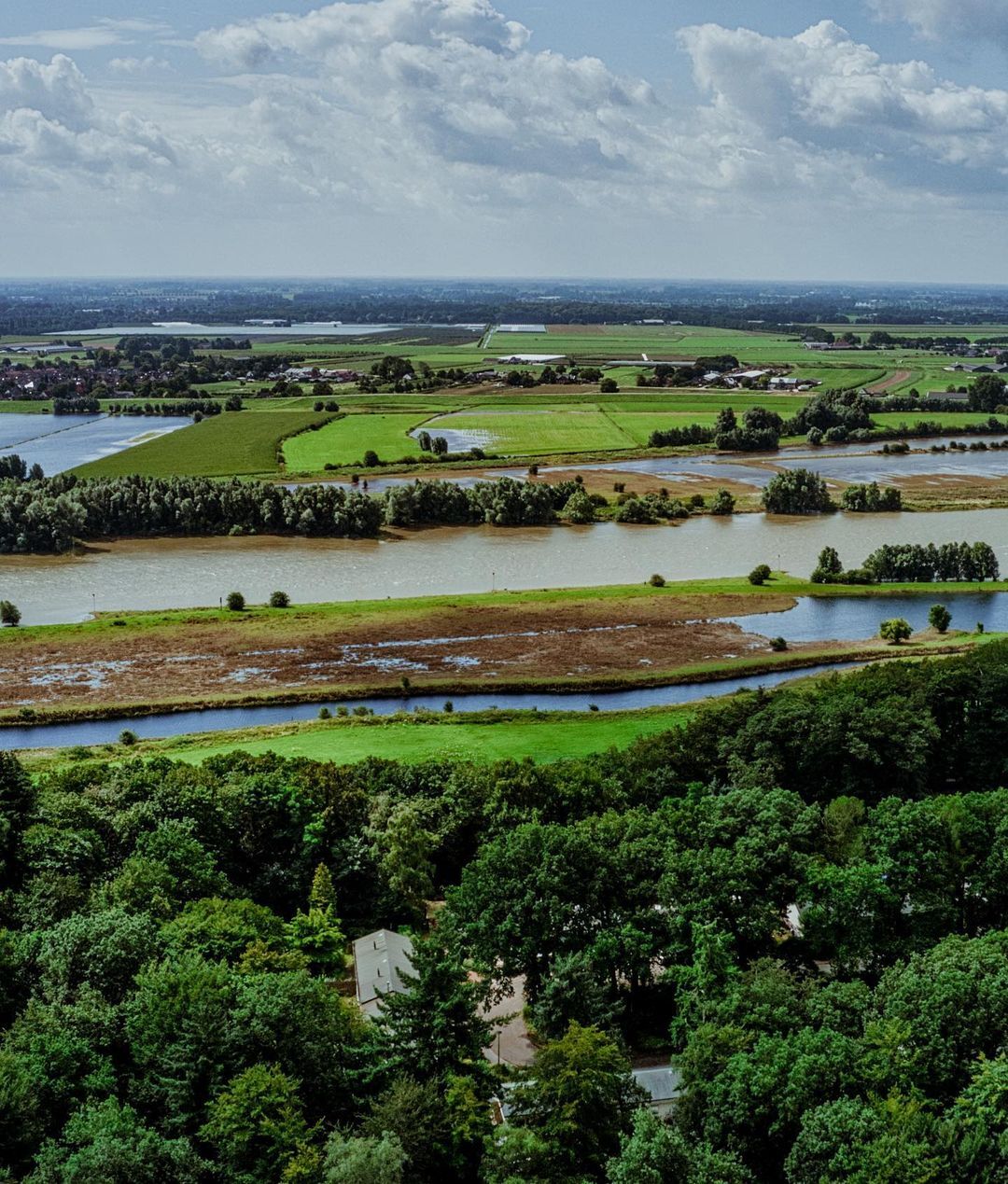 Coniferous fence
When Marina and her family moved in, they immediately took care of the garden. We took down some 12-metre-high conifers that stood right in front of the house. This allowed for more light and space. We also started planting a vegetable garden and a small flower picking field. But before we did that, we took a good look at what was already there and what elements we could reuse. Marina and Jochem made a fence from the wood chips of the conifers they removed. We also used the old garden poles we found everywhere to make the base for a 'new' 5-metre-long garden bench. We also found a lot of beautiful iron fencing in the garden, which is still waiting for a good destination. Sustainability is important to Marina, who works as a Sustainability Project Manager at FrieslandCampina. I think 75% of our interior is upcycled, and we like to extend this to the outdoor areas.
Relaxing on the Weltevree

Fieldchairs
Meanwhile, the 1200m2 garden is taking shape according to the vision of Marina and her fiancé. There's a lawn for the children to play football and run around on; the fruit garden with apples, pears and cherries is getting better and better; there's a vegetable garden with a henhouse; there's another large lawn hidden behind all the trees and behind the house we find a 6x6-metre terrace with a playhouse built by the daughter of the family. This is also where the Weltevree Fieldchairs are, on which Marina and her family 'relax wonderfully'. The sturdy and robust character of the chairs, and in fact of all Weltevree items, fits our garden perfectly. We now also have our eye on the Dutchtub Wood, that really is our favourite product. We're still saving up for that one.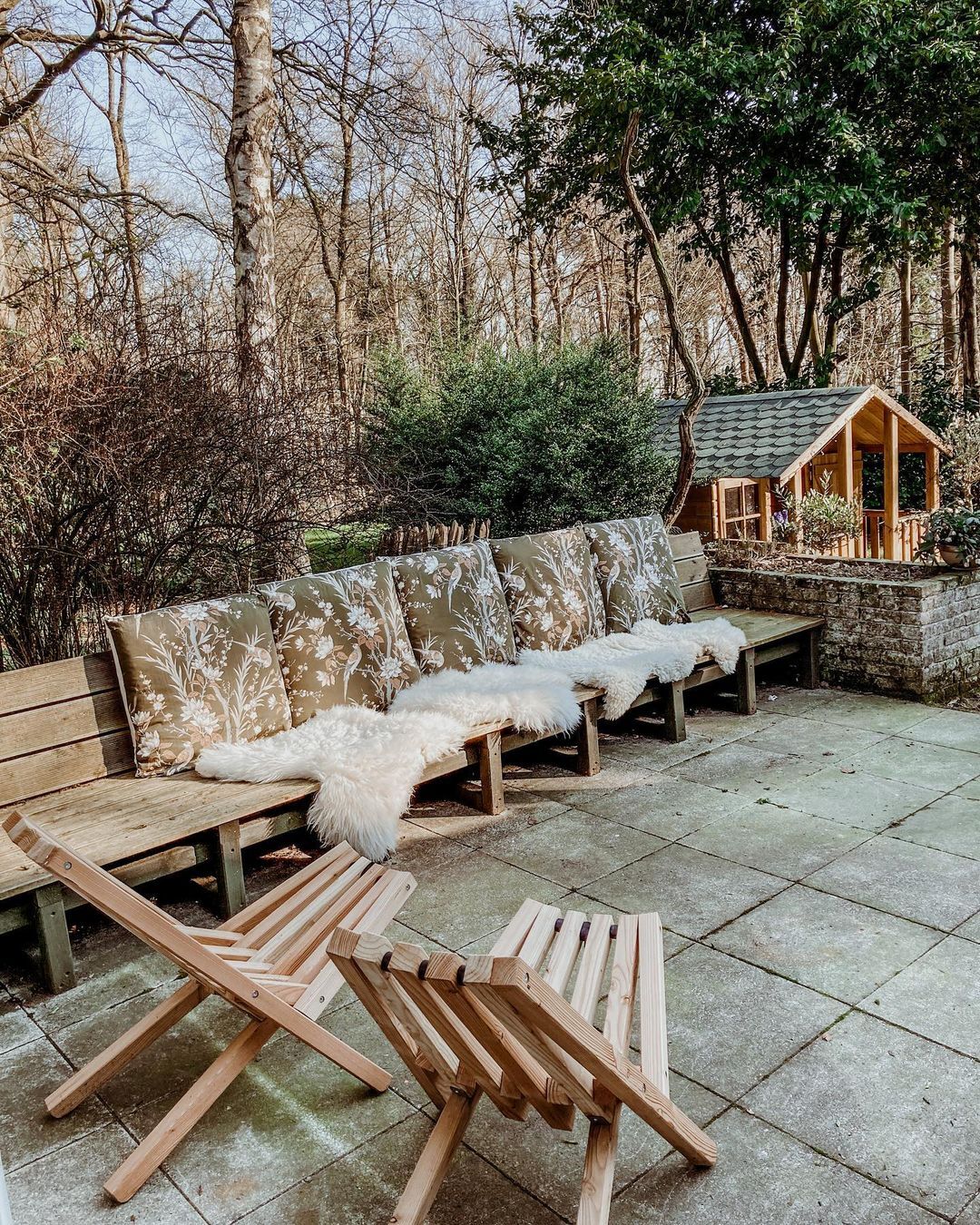 Quiet Sunday mornings
Marina is of course only too happy with her enormous dream garden in the woods, but even when she was living on a smaller scale, she found ways to make the most of her small city garden. With her Instagram account, she hopes to inspire everyone to live happier, no matter how big or small they live. Our garden now is a multiple of the Haarlem garden of 24m2! But we had a vegetable garden there too, and you can be creative with that, for example by looking into vertical gardening. So have you always wanted a vegetable garden or flower picking field? Just do it! Start small and find out what works for you. You do not need a huge garden for success! Just enjoy the process and being outside! Marina herself enjoys Sunday mornings the most. We live next to a fairly busy road, but on Sunday mornings it's very quiet and peaceful here. Then we like to wake up with a cup of coffee in the garden, that's real enjoyment. Yes, that is my ultimate 'Weltevree moment'.