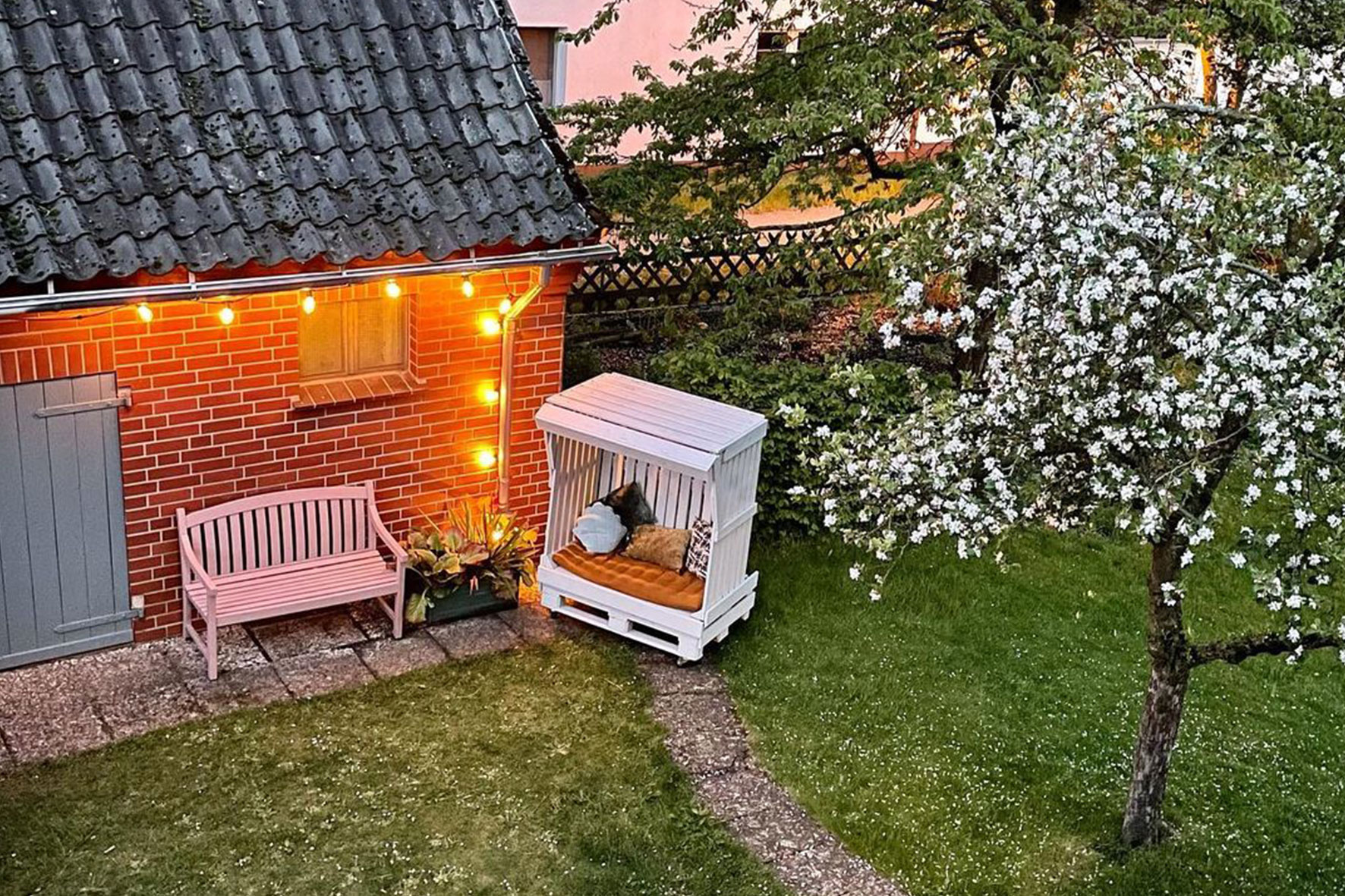 A peek at Oliver Ridder: "Recharging and recuperating in a garden that is allowed to run its course."

German interior design influencer Oliver Ridder prefers to step straight into his garden in the morning. There he drinks his coffee under an old walnut tree, one of Oliver's favorite spots, and watches the squirrel family that recently moved in. Welcome to the garden of a modern Villa Kakelbont!
A few years ago, Oliver Ridder, HR specialist by day and Instagrammer by night, traded his city apartment for a charming 1934 villa in Knesebeck, Germany. The move was the right choice for his growing family - he lives there with his wife and two children - but also to finally give his interior design love all the space it needs. All six rooms are contrasting and tastefully decorated with striking colors, mid-century design and warm materials. Inspiring, according to the thousands of followers of Oliver's Instagram page
@villa_pocket
, which he started a year ago. But Oliver is not only interested in the interior; he also loves the garden, which he is very happy with after his gardenless apartment.
At ease
An oasis of well-being, a place to recharge your batteries' is how Oliver describes his garden. He likes to start his day with a walk outside. With a cup of
coffee
in hand, he walks past the many fruit trees and the old walnut tree, Oliver's favorite. 'To be able to sit under one of the trees like that and start the day at ease feels like a big gift.' Because he and his wife are only recent garden owners, they enlisted the help of a garden designer friend for the garden design. Instagram, magazines, botanical gardens and bike rides around town also inspired Oliver. 'But regardless of our vision, we felt it was important to work with what was already there. We took our time getting to know the garden. I also recommend this to people who are moving into an already existing garden. Use the first season to observe, start thinking about what you want in the winter, and take action in the spring. It doesn't all have to be now and fast.'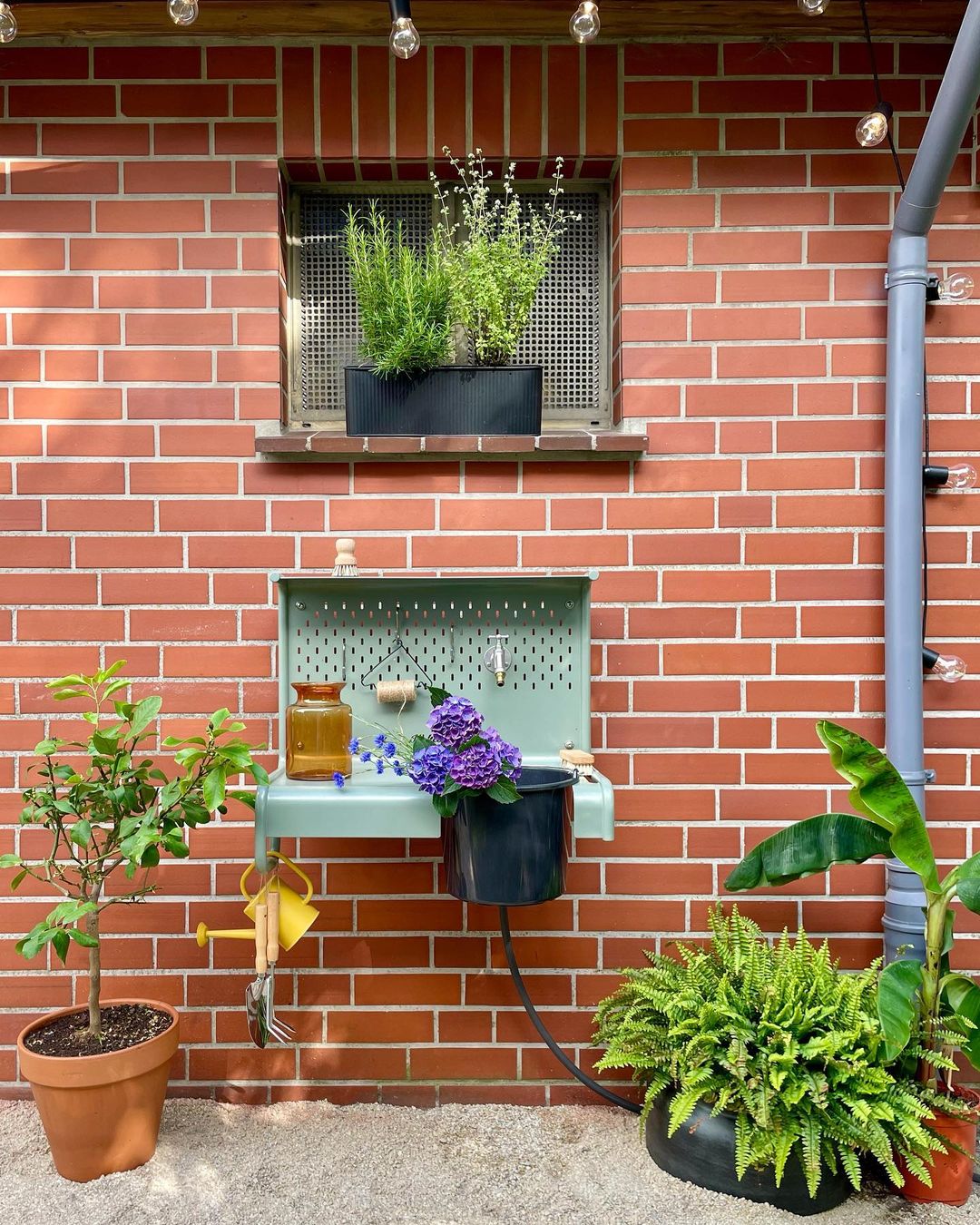 Squirrel Family
This laid-back attitude has meant that not only are the plants thriving, but all kinds of animals know how to find Oliver's garden. 'To further encourage this, we have planted hedges and left certain areas alone,' says Oliver. 'This is where birds have subsequently built their nests, as have insects.' This sustainable approach is paying off: for example, a squirrel family has recently taken up residence in the garden. 'We like to watch that as we have family breakfast on the terrace. And by the way, our newest resident is a hedgehog!" gloats Oliver.
Learning more every day
The garden has not yet taken its final shape. But then Oliver also thinks that there is no such thing as a "final form": "A garden is something organic and develops over many years. In this phase Oliver observes a lot, learns about the plants and their favorite place. 'I am still developing in this every day. That's why I always look forward to the next gardening season, in which I learn new things.' It is clear: enjoyment and relaxation are central to Oliver's garden. He is therefore only too happy with the Weltevree Outdooroven, which occupies a prominent role in the garden. 'Finally I have room for it! It's perfect for cosy barbecue evenings with friends and contributes enormously to a feel-good atmosphere in the garden.'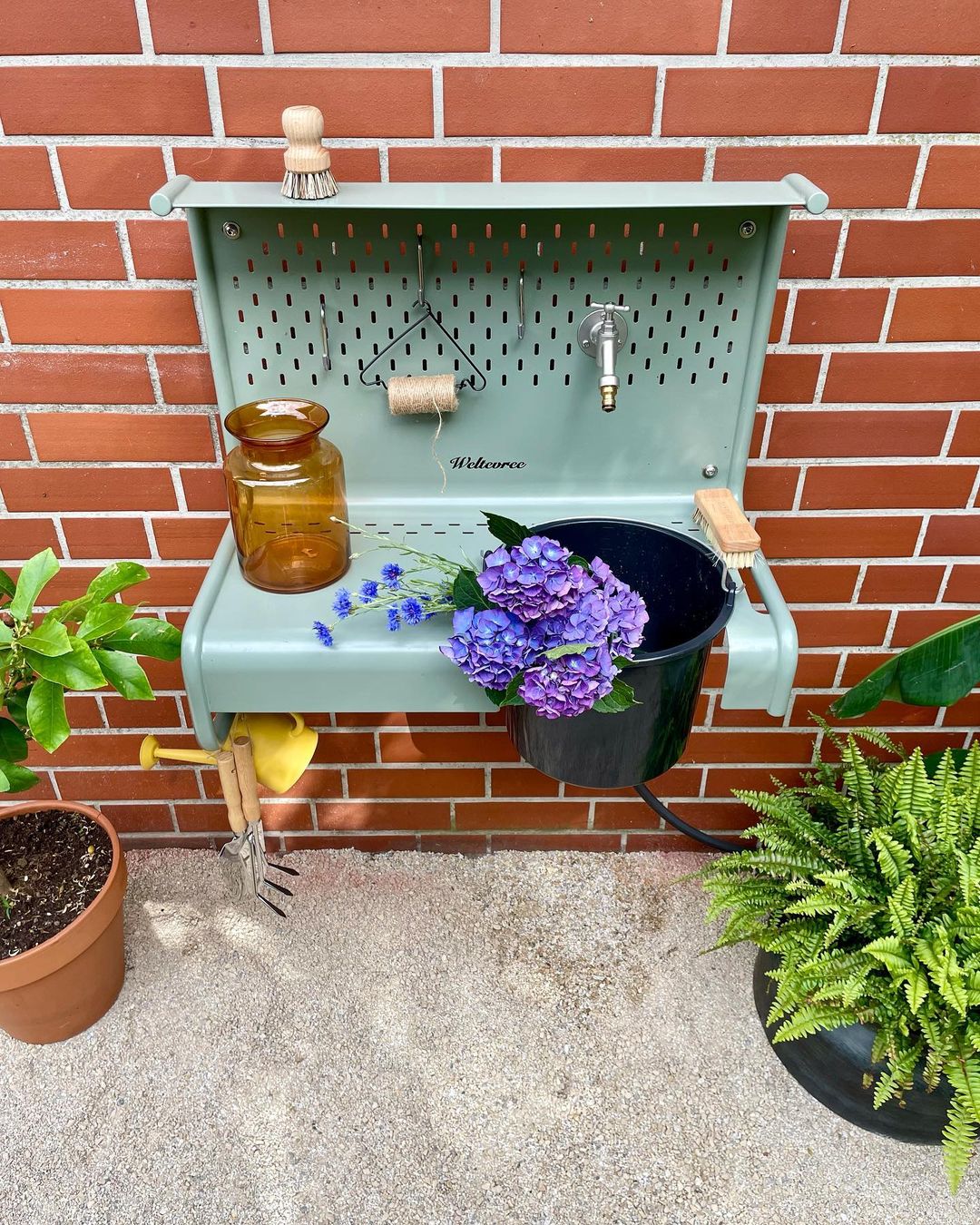 In the rain

around the outdoor oven
In fact, one of Oliver's best garden memories revolves around the outdoor oven. He says with a smile, 'Friends with kids were visiting us and I turned on the outdoor oven so the kids could bake a sandwich on a skewer. It suddenly started to rain, but the kids didn't want to go inside. At one point we were all standing around the oven with an umbrella. It was great to see how much the kids enjoyed this experience. Now people keep asking me when we're going to fire up the outdoor oven again. When he thinks about it, Oliver is really living his dream life now, he thinks. 'It's lovely to see the children playing in the garden. I look forward to each new day I get to spend with my family in this house full of history.'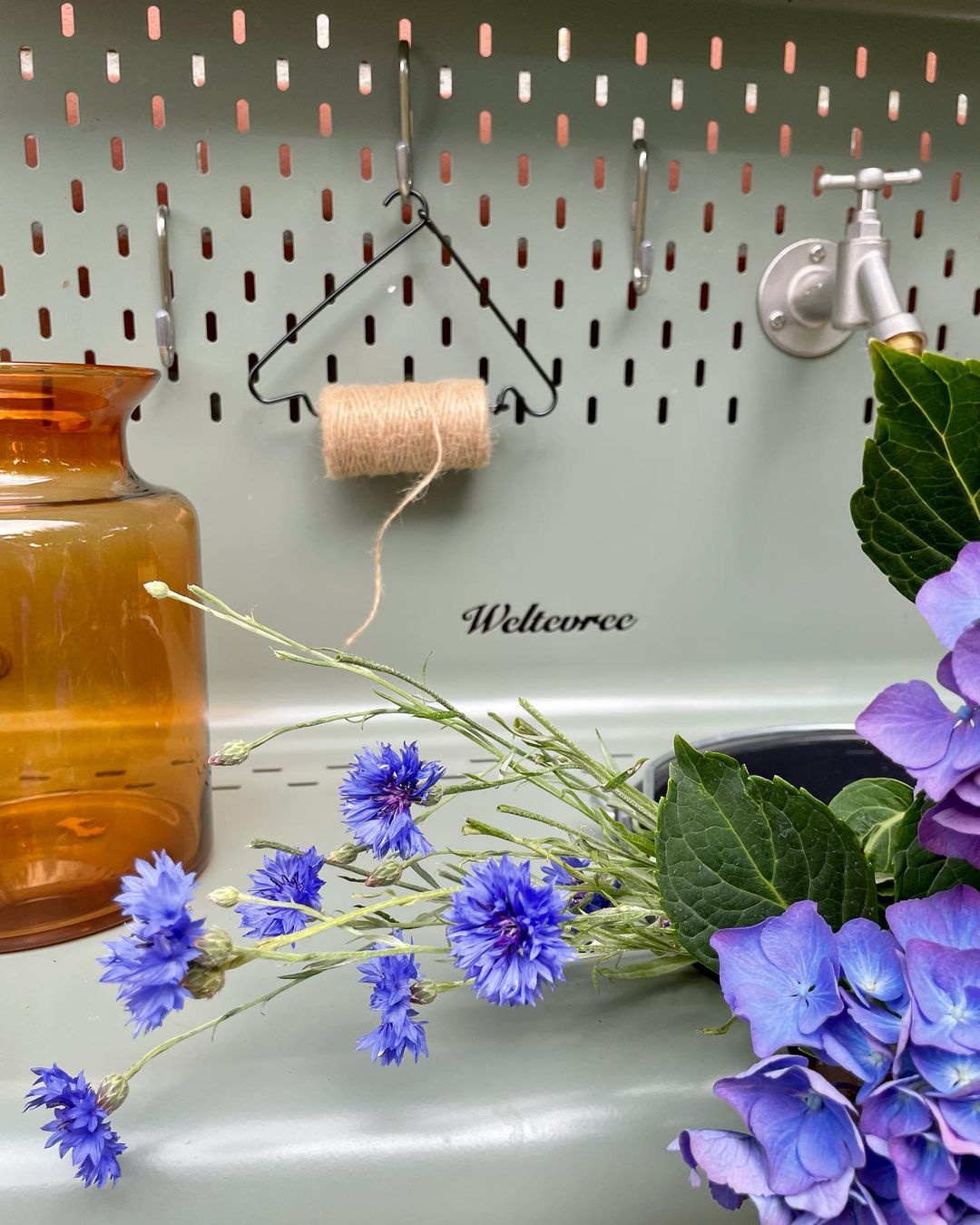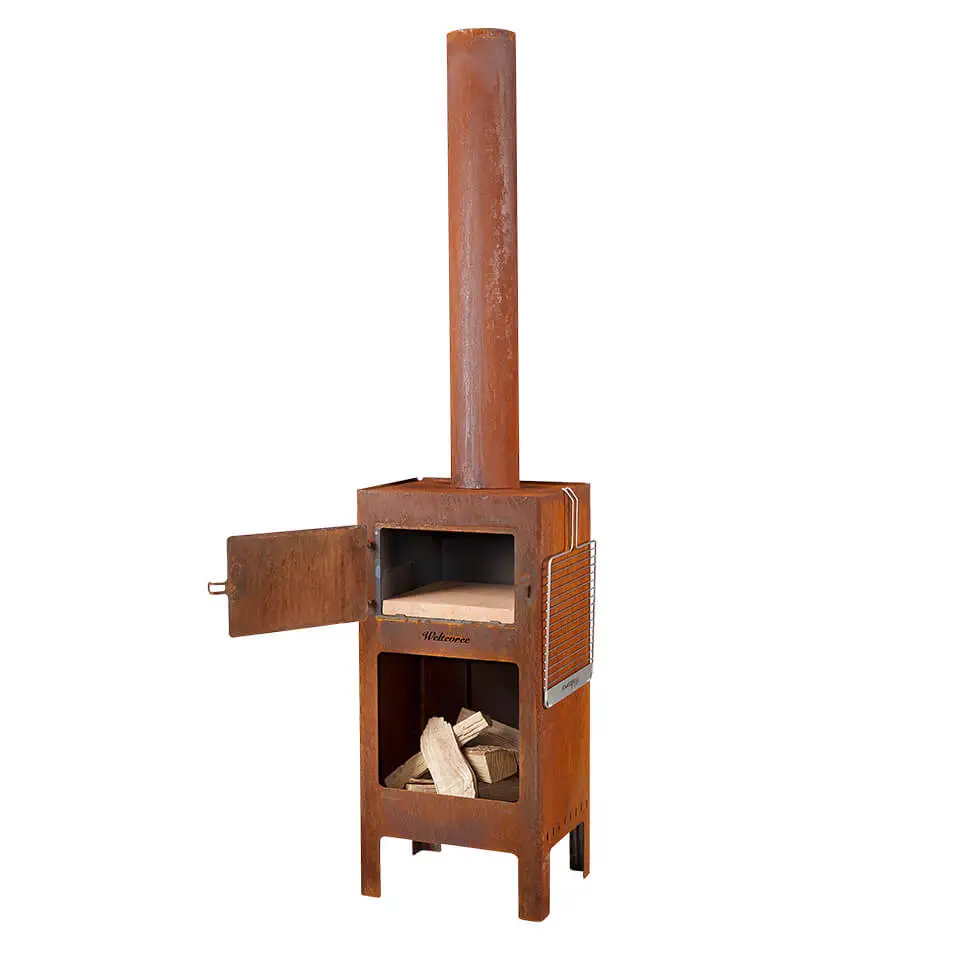 OUTDOOROVEN
This outdoor oven is an eye-catcher in any garden! Enrich your garden or patio with the Outdooroven Original. From bread rolls for breakfast to pizza or sparibs for dinner: the outdoor oven is a real all-rounder and contains an outdoor fireplace, oven and barbecue grill in one. So you can enjoy adventurous meals outdoors all year round. In summer with a cocktail and in winter with a hot chocolate. In the lower open compartment the wood fire is stoked. Above it is a compartment with a lockable flap, in which you can bake. The top of the Outdooroven is flat and warm enough for cooking. The outdoor oven easily reaches temperatures up to 350 degrees and is expandable with various accessories. This iconic design by Dick van Hoff is made of high-quality 3mm thick Corten steel and will last at least 10 years. The outdoor oven comes complete with pizza stone, grill grid and 1 meter stove pipe. Complete your Outdooroven with various accessories. Light a fire, make some goodies in the outdoor oven and chat with your friends while enjoying the crackling wood fire in the background.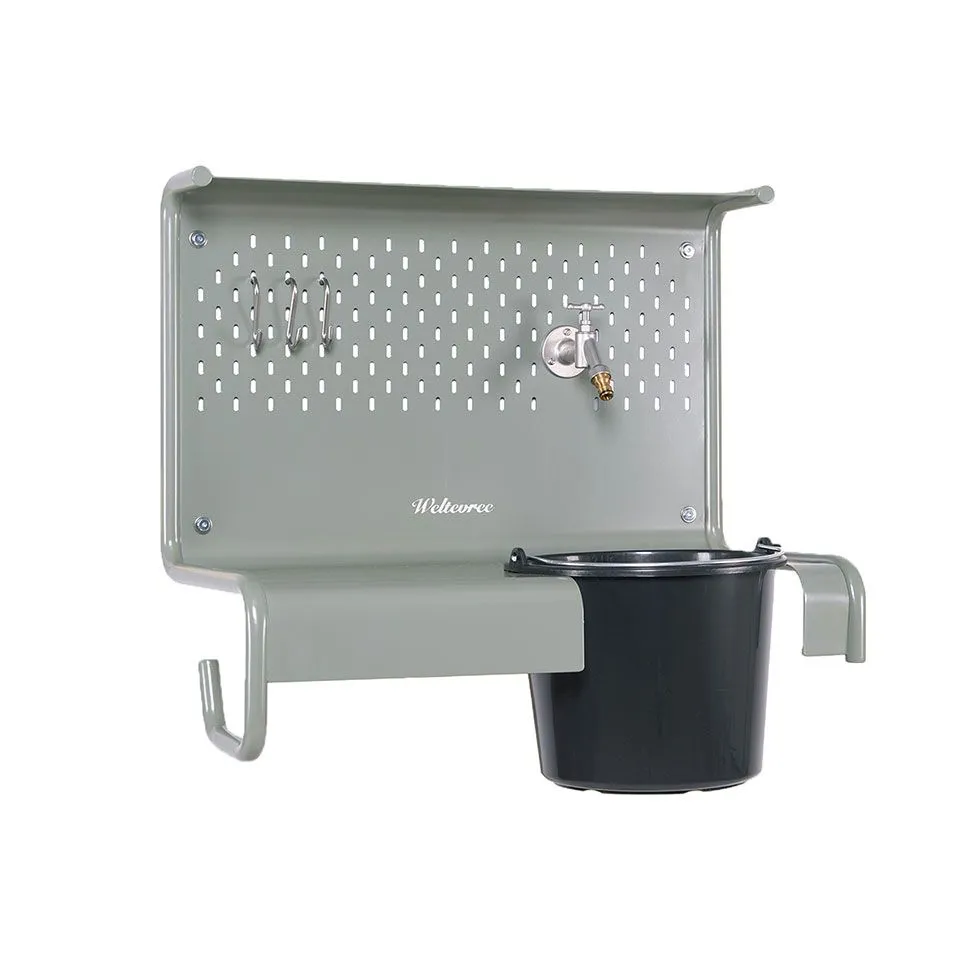 WATERWORKS
The Waterworks creates order and coziness around the water connection in the garden or balcony. The Waterworks includes a worktop and a perforated wall. The worktop has a recess where the included bucket fits perfectly. Easily hang your garden tools using the 3 included S-hooks. Use the Waterworks to rinse dirty boots, wash fresh fruit, prepare food on it or turn it into a mini bar with the bucket as a wine cooler! The Waterworks, designed by Floris Schoonderbeek, upgrades your outdoor faucet into a water station and outdoor sink all in one! The wall unit is weatherproof thanks to its powder coating and is available in RAL 7033.