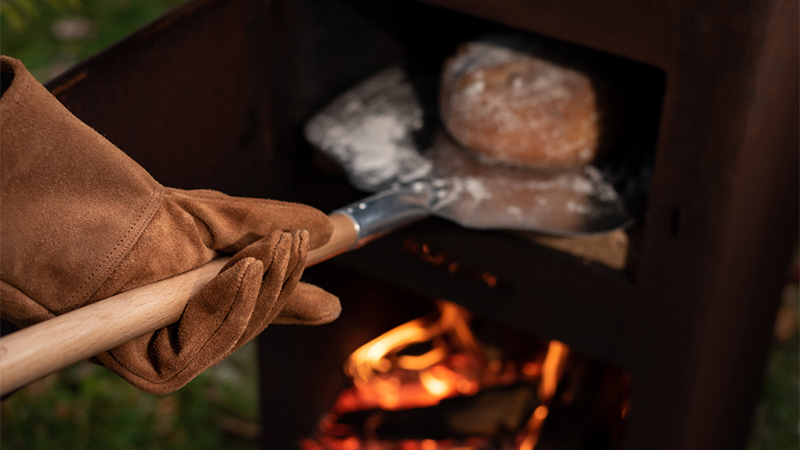 8 essential items for cooking outdoors
If you know Weltevree, you probably know the Outdooroven. This outdoor fireplace, oven and barbecue grill embodies everything Weltevree is about: by using this product, you enrich the use of your outdoor space. It helps you to comfortably live in the outdoors all year round and encourages you to cook outdoor meals no matter the season. You can do a lot with the Outdooroven itself, but have you met all the Weltevree outdoor cooking accessories yet?
1. Oven Dish
A
n oven dish is essential for cooking meals in the oven. With this Oven Dish you get three dishes in one! Use the shallow dish and deep dish separately or put them together so they work as a casserole dish. The cast iron material retains heat and is naturally non-stick. The best part of this oven dish is that it fits perfectly inside the Outdooroven!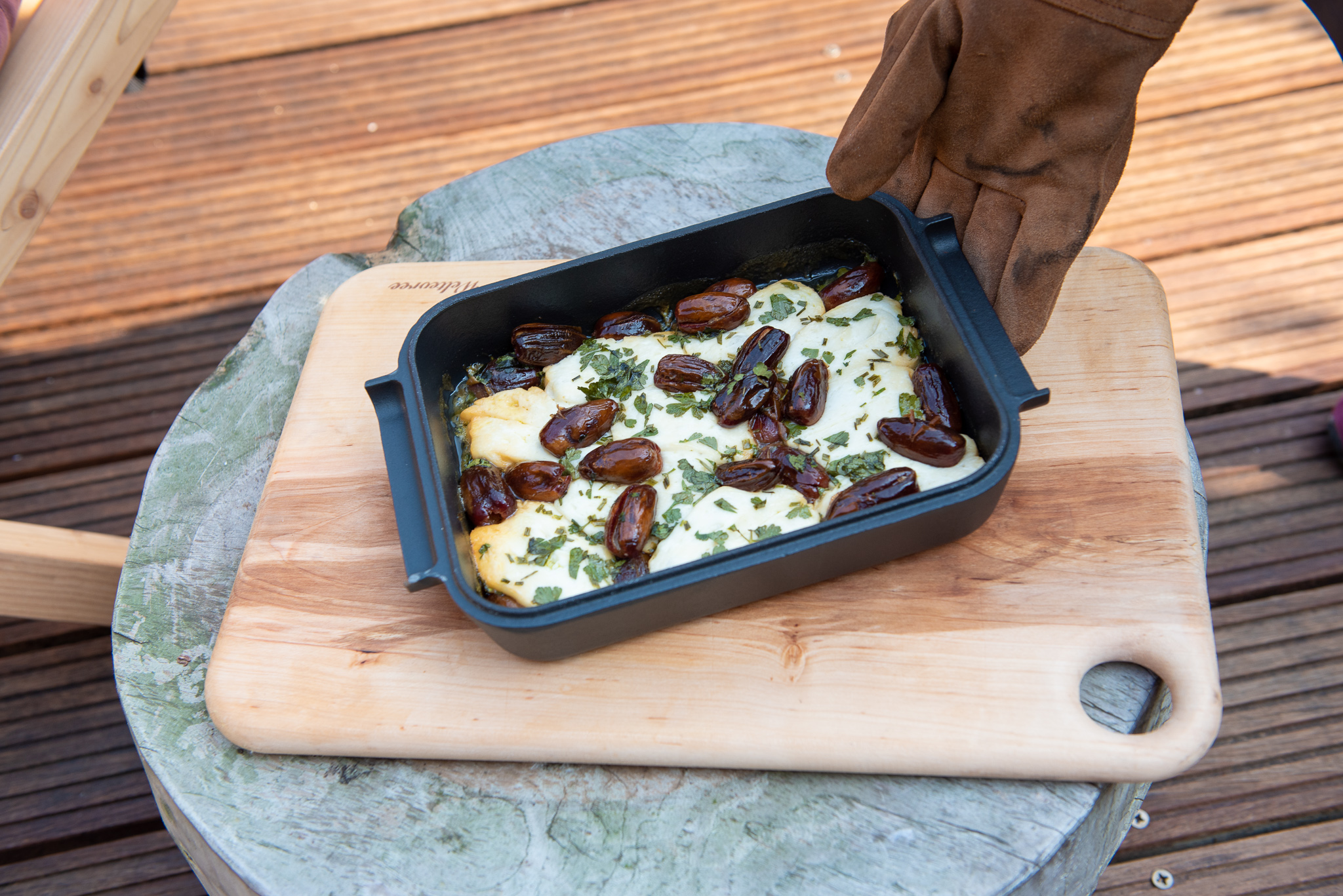 2. Cutting Board
To make a meal, you need to prepare it! The wooden Weltevree cutting board is perfect for chopping up vegetables or preparing pizzas. However, it also functions as a serving platter. So once you've baked that pizza, you can go around and serve it to your guests. The round hole in the wood makes it an ideal handle for serving.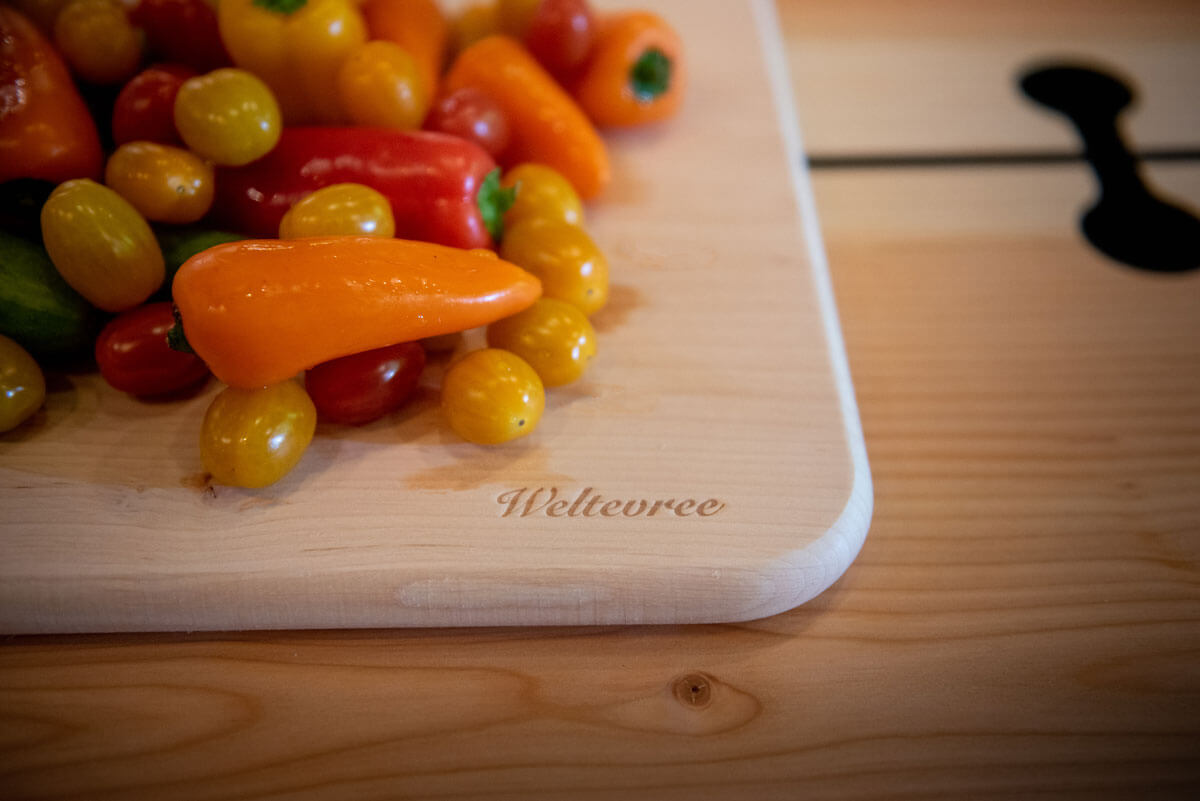 3. Pizza Shovel
The Outdooroven is almost synonymous with "pizza oven". And this makes sense: the oven is perfect for baking pizzas in your own garden. If you are planning on making lots, the Pizza Shovel is recommended. It makes getting pizzas and other oven dishes in and out of the oven super easy. Without the risk of burning your hands. Store it away by placing it on its handle or by hanging it from the wall.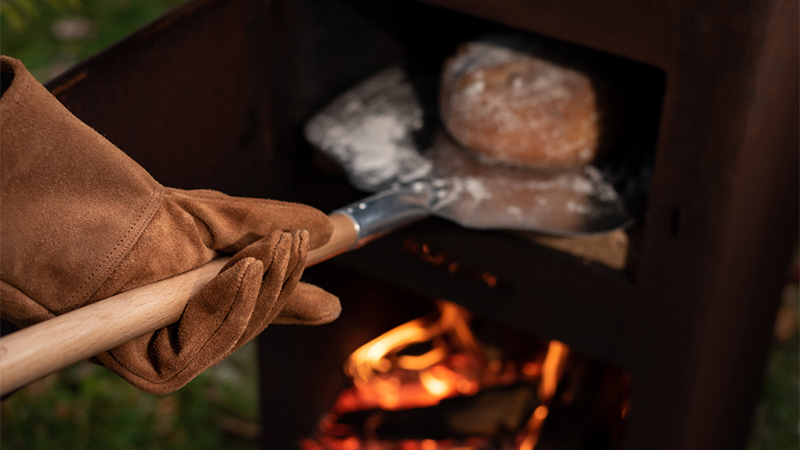 4. Gloves
Opening the oven door and getting out food, or placing more logs on the fire: it is a good idea to protect your hands from the heat. The Weltevree gloves do just that. They are one size fits all and made from lined cow leather. When you're not near an oven, they could also protect your hands during some garden maintenance.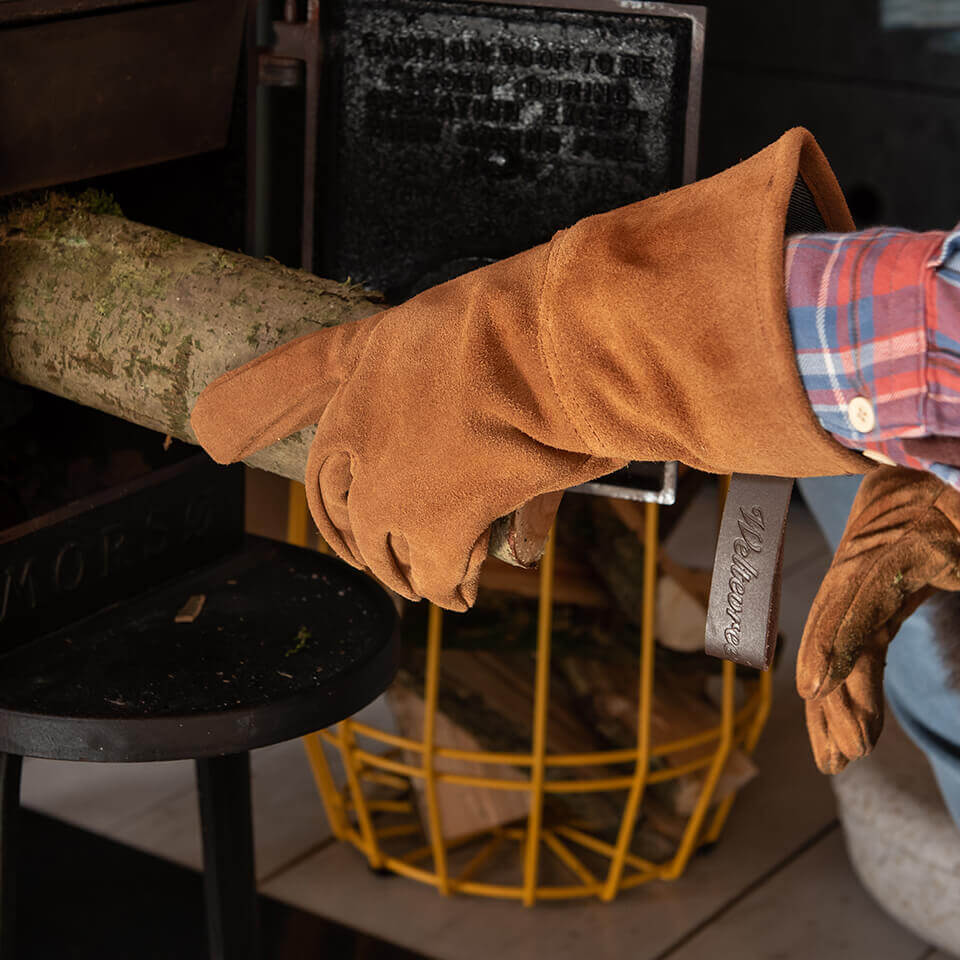 5. Splitting Ax
Before you heat up the Outdooroven, you might need to chop firewood. The Weltevree Splitting Ax helps you cut large logs into small manageable pieces of firewood. The fine finishing and shape of the handle guarantee a comfortable grip!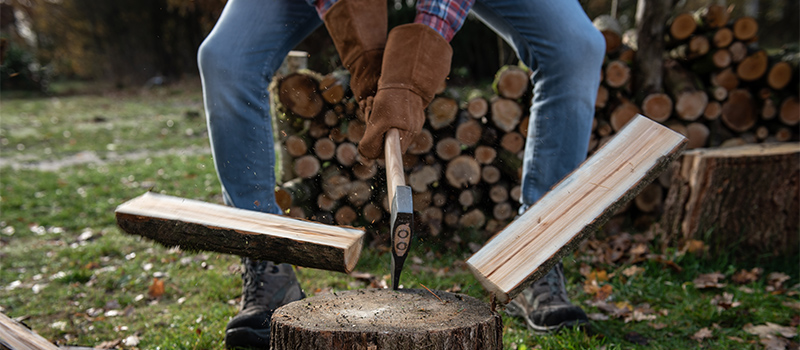 6. K-Lumet
A fire starter makes starting fires in the Outdooroven a lot easier. This odorless fire starter burns for 12 to 15 minutes and helps you to responsibly light a fire. Next to this, it is of course an ecologically friendly choice, as it is made from recycled waste materials and contains no toxics. One box contains 16 pieces for 16 fires.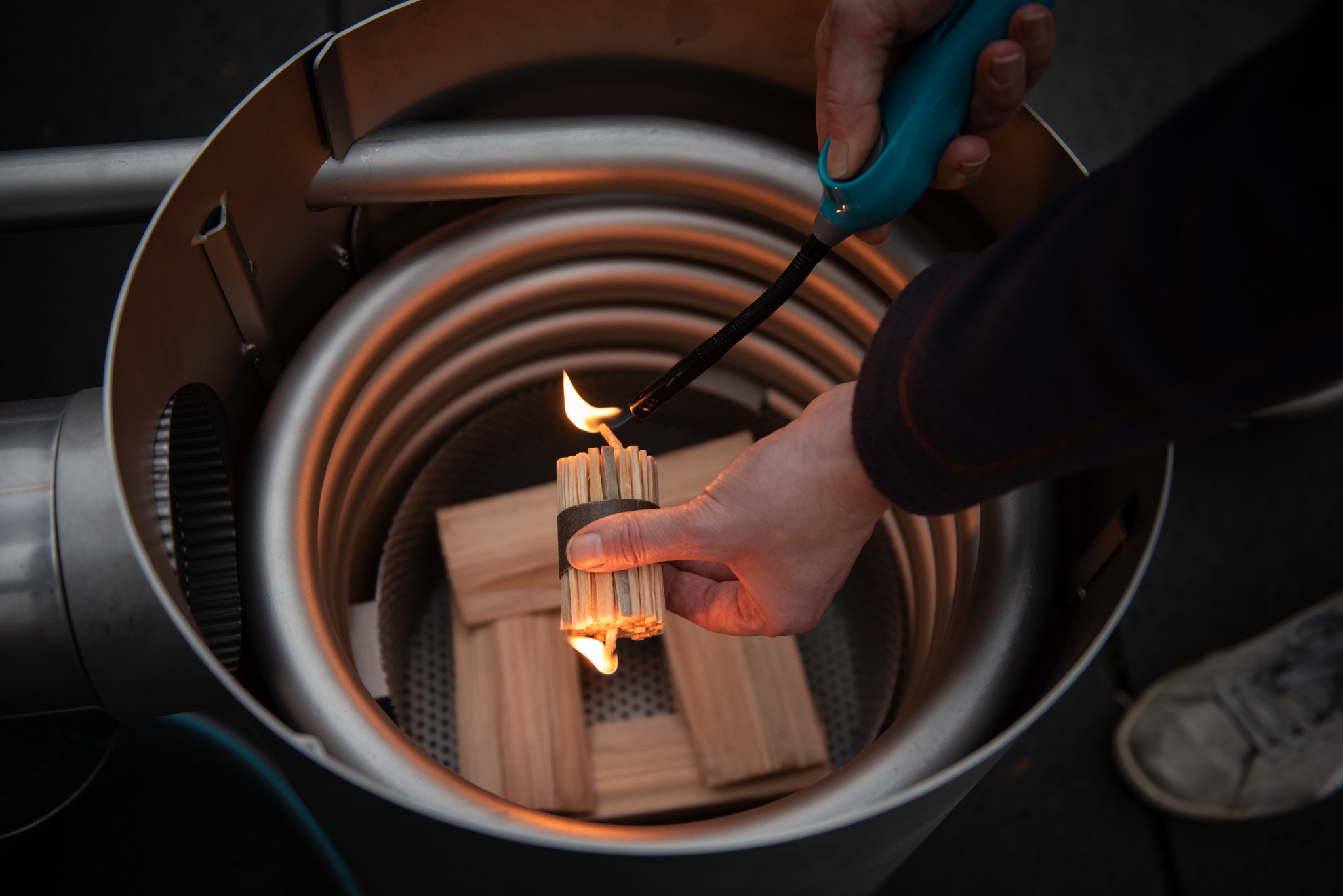 7. Cookbook
The recipes in the Weltevree Cookbook are especially developed for the Outdooroven by chef Jeroen van Werven. It is a complete outdoor cooking manual that contains recipes with fresh ingredients for every season. From roasting, grilling, stewing or making your own pizza dough, the Cookbook covers it all. The cover even acts as a fire starter!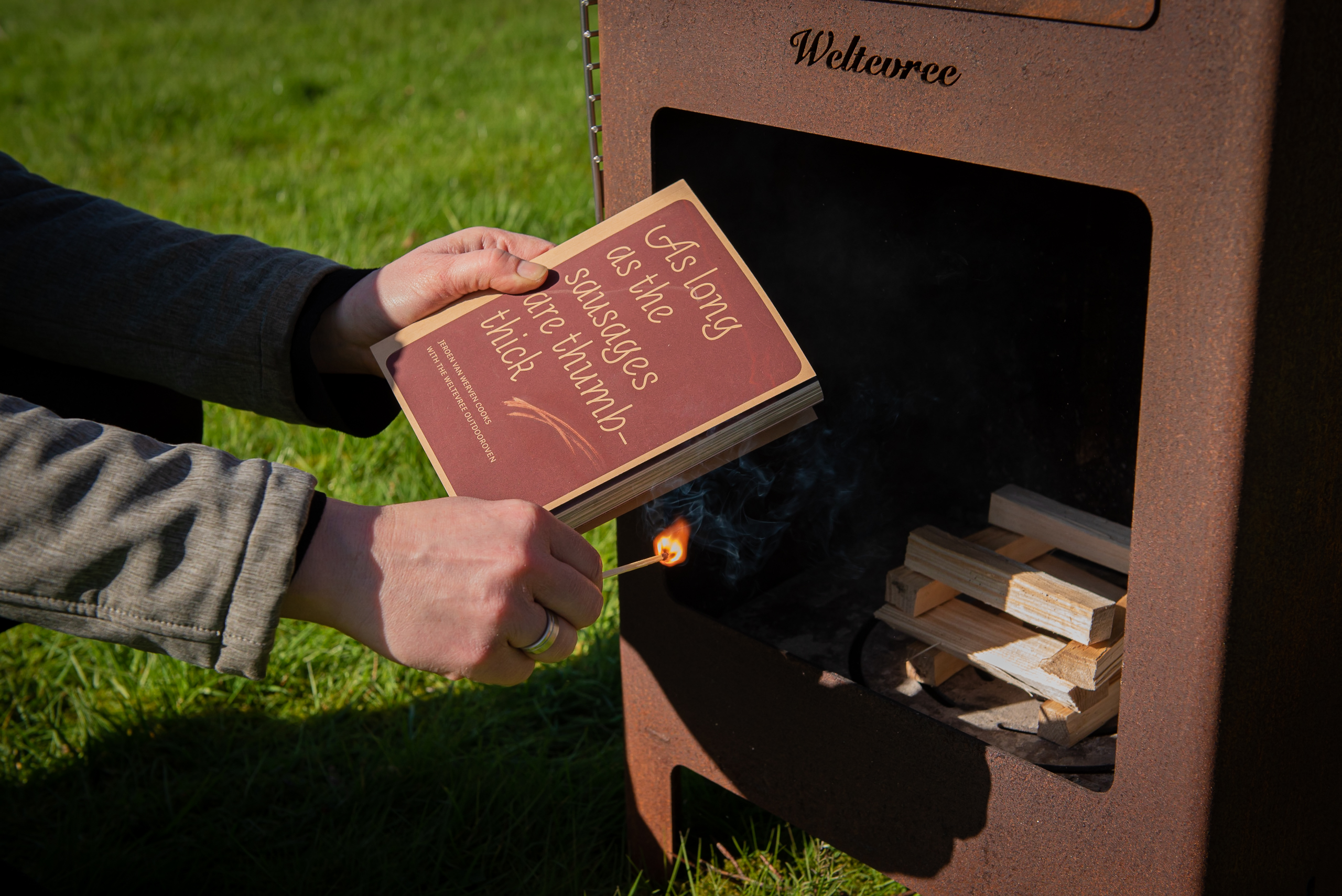 8. Tea Towels
Every kitchen needs some tea towels, so add them to your outdoor kitchen too! The Weltevree Tea Towels are not your ordinary towels: they serve as a board game for Ludo or checkers! Create your own tokens and play a board game wherever you are. They are made from 100% cotton and come in a set of two in the same color.