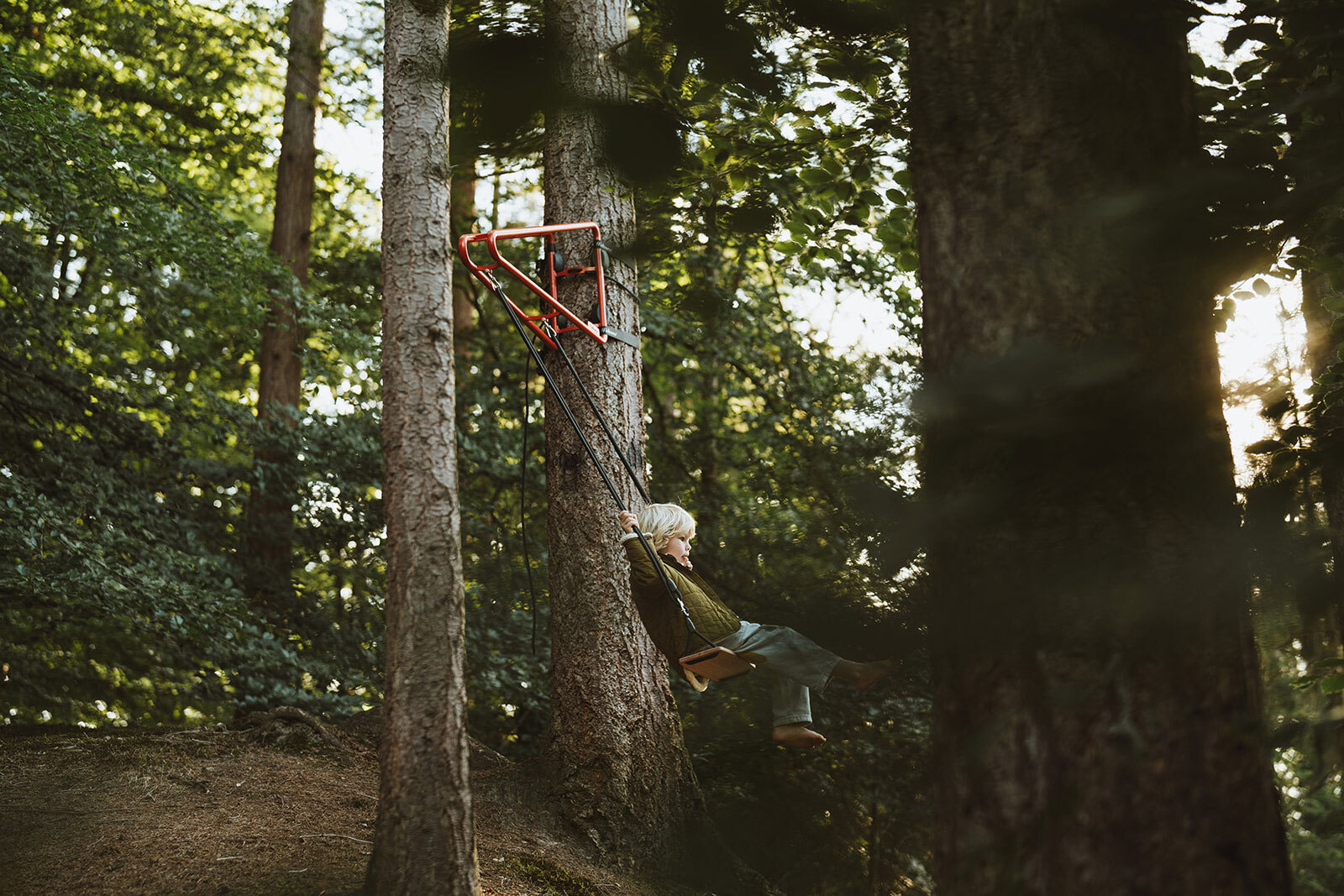 Vacancy: Content Marketeer (NL)
Gezocht: Content Marketeer (NL)
Schrijven is je natuur. Dat verklaart waarom je niets liever doet dan met veel overgave en plezier teksten schrijven. Heb je daarbij affiniteit met het activeren van een merk als Weltevree? Dan zijn wij op zoek naar jou!
Wie zijn wij?
Weltevree is een Nederlands designlabel en producent van buitenmeubilair. Onze producten stimuleren je om je omgeving te verkennen en het gebruik van je omgeving te activeren en te verrijken. Met een klein maar gepassioneerd team willen we de wereld van Weltevree op de kaart zetten en verder groeien met ons merk.
Onze producten worden verkocht aan onze (zakelijke) klanten via resellers (dealers), via de (buitenlandse) projectmarkt en architecten en ontwerpers. Daarnaast hebben we ook een webshop voor onze klanten.
Ons kantoor is gevestigd in Amersfoort. We werken in een open en informele sfeer met veel flexibiliteit en ruimte voor eigen inbreng.
Wat ga je doen als Content Marketeer bij Weltevree?
Als onderdeel van het Marketing team ben je als content marketeer verantwoordelijk voor het onderhouden en toepassen van de tone of voice van Weltevree en zorg je voor een samenhangende boodschap in alle communicatie. Daarmee speel je een belangrijke rol in zowel onze interne als externe communicatie.
Je bent nieuwsgierig en weet het verhaal van Weltevree (van onze collectie en producten tot aan al onze (marketing)activiteiten) goed en effectief over te brengen. Jij bent immers de kritische vertaler van onze collectie- en merkfilosofie voor onze community en markt.
In deze creatieve rol ben je verantwoordelijk voor al onze content, blogs en e-mailmarketing. Jij weet hoe je ons merkverhaal optimaal kunt neerzetten en bent in staat om met jouw creativiteit boeiende en effectieve content te creëren.
Onze ideale Content Marketeer;
Houdt van taal en schrijven en bent vindingrijk om verhalen te creëren;

Weet dit talent voor schrijven (copywriting) om te zetten in een effectieve contentstrategie (content marketeer); Is creatief en kan ideeën, wensen en allerlei aanleidingen voor toffe kansen goed vertalen;

Voelt zich goed bij informele samenwerkingen met het team en partners;

Heeft ervaring met SEO en e-mailmarketing (automation is een pré); Is nieuwsgierig in brede zin (van innovatie, toekomst, design tot het verkennen van het buitenleven);

Is erg klantgericht, stressbestendig, een doorzetter en werkt resultaatgericht; Is in staat om meerdere projecten tegelijk op te pakken, prioriteiten te stellen en deadlines te halen;

Kan naast Nederlands ook foutloos in Engels schrijven;

Duits is een pré.
Wat hebben wij je te bieden?
De kans om impact te maken in een snelgroeiend bedrijf met een missie voor het creëren van een bewuste wereld.

Een contract voor bepaalde tijd met uitzicht op een vaste aanstelling.

Een arbeidsovereenkomst voor 32-40 uur per week.

Thuiswerkmogelijkheden.

25+ vakantiedagen per jaar (gebaseerd op een 40-urige werkweek).

Marktconform salaris, passend bij de werkervaring.

Ruimte om verder te groeien als het team groeit.
Enthousiast?
Dan komen wij graag in gesprek met jou!
Stuur een email met je CV en motivatie naar
info@weltevree.nl
en dan nemen we zo snel mogelijk contact met je op.
DUTCHTUB ORIGINAL
Experience the joy of taking a warm bath in your own backyard. The wood fired Dutchtub Original is fully heated by natural circulation: collect wood, start a fire and wait for the water to warm up before taking a well deserved seat in the comfortable Dutchtub in the open air. The Dutchtub comes with a luxury hardtop cover and wok. The Dutchtub is heated in a special way. Within about 2 hours the tub has a temperature of 38 degrees. The water at the bottom of the tub is sucked in via the spiral and heated by the fire. The warm water flows back into the tub and in this way makes use of the natural circulation of the water. The Dutchtub holds 600 liters of water per splash. The Dutchtub is produced from polyester and the steel spiral heats the water by natural circulation. The Dutchtub Original is available in 3 different unique colors and fits 4 adults. Complete your Dutchtub with various accessoires. Also discover our other Dutchtub options here.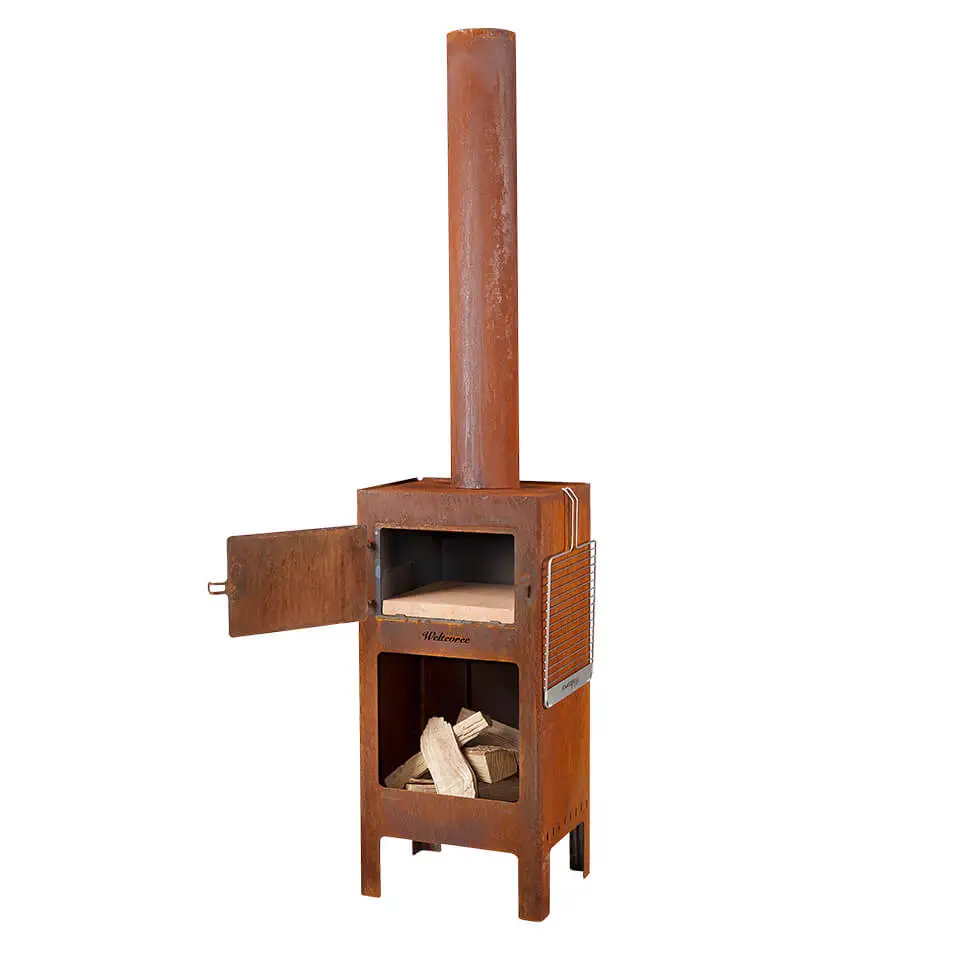 OUTDOOROVEN
This outdoor oven is an eye-catcher in any garden! Enrich your garden or patio with the Outdooroven Original. From bread rolls for breakfast to pizza or sparibs for dinner: the outdoor oven is a real all-rounder and contains an outdoor fireplace, oven and barbecue grill in one. So you can enjoy adventurous meals outdoors all year round. In summer with a cocktail and in winter with a hot chocolate. In the lower open compartment the wood fire is stoked. Above it is a compartment with a lockable flap, in which you can bake. The top of the Outdooroven is flat and warm enough for cooking. The outdoor oven easily reaches temperatures up to 350 degrees and is expandable with various accessories. This iconic design by Dick van Hoff is made of high-quality 3mm thick Corten steel and will last at least 10 years. The outdoor oven comes complete with pizza stone, grill grid and 1 meter stove pipe. Complete your Outdooroven with various accessories. Light a fire, make some goodies in the outdoor oven and chat with your friends while enjoying the crackling wood fire in the background.
FIELDCHAIR
Simplicity at its best: the clever construction makes this Fieldchair Lounge Chair very comfortable and easy to store. Find a nice spot in the garden and unfold the chair. Lean back and relax while enjoying the sunset, a good book or the crackling fire of the Outdoor oven. Grab a Sheepscoat for extra comfort. The Weltevree Fieldchairs, designed by Floris Schoonderbeek, are made of sustainable Larch wood. To extend the life of your furniture, we suggest you to give it an oil treatment annually. With proper maintenance, folding and winter storage, you can enjoy the Fieldchairs for years to come.